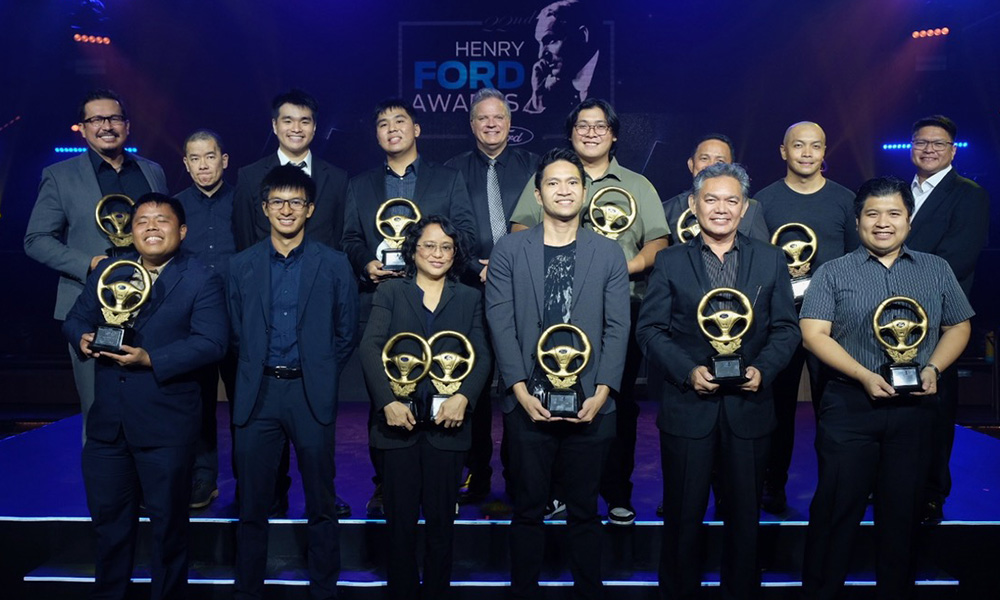 At a time when misinformation is rampant, nothing compares to the work of a true journalist. Contrary to what others might think, motoring journalism isn't just about attending industry events and testing out new cars. Even in the automotive industry, journalists pride themselves on integrity, delivering the stories that matter in the most truthful way possible.
Ford Philippines believes in the importance of accurate and relevant journalism, so it continues holding its annual Henry Ford Awards. Here, print, online and broadcast media members are encouraged to submit their respective works. After which, a panel of distinguished professionals from marketing, public relations, digital publishing, audio-visual production, and even educators of journalism choose the best of the best for the year.
Out of over 200 submissions, the judges chose the winners of the HFA's 22nd edition.
There are a couple of awards that do not require self-nomination. In the Team Category, the HFA honors the best broadsheet automotive section and the best automotive website.
INDUSTRY CATEGORY
Best Automotive Vehicle Review (Article) – "2022 Peugeot 2008: La Vie En Rose" by Lester Dizon (Power Wheels)
Best Automotive Vehicle Review (Video) – "Caco Goes on an Adventure with the 2022 Mazda BT-50 4×2 AT" by Jack Gutierrez (AutoDeal)
Best Automotive Launch Story – "The all-new Kia Carnival is here for your revenge travel needs" by Jason Tulio (Top Gear Philippines)
Best Automotive Photograph – "An Icon That Will Never Be Forgotten" by Manskee Nascimento (VISOR)
Best Automotive Green Feature – "Hybrids or EVs: What's the 'greenest' car for the Philippines?" by Eric Tipan (AutoIndustriya)
Best Automotive Road Safety Feature – "Dad: My First Driving Instructor" by Vince Pornelos (AutoIndustriya)
Best Automotive Industry Feature – "How the 'Laylayan ng Lipunan' Deals with the High Cost of Commuting" by Tessa Salazar (Philippine Daily Inquirer)
FORD CATEGORY
Best Ford Automotive Feature – "Chart Her Territory" by Tessa Salazar (Philippine Daily Inquirer)
Best Ford Automotive Video Feature – "2023 Ford Everest Review: The Absolute Best SUV in Its Segment" by Isaac Atienza (Go Flat Out)
TEAM CATEGORY
Best Automotive Section for Broadsheet – Philippine Daily Inquirer
Best Automotive Website – VISOR
Salute to all the winners of the 22nd Henry Ford Awards. Cheers for your continued service as sources of reliable mobility news for Filipinos.