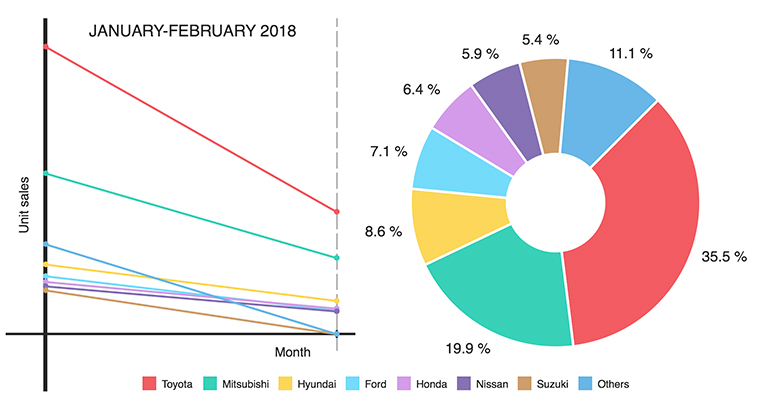 So here are the year-to-date sales figures for 2018—or the units sold by local automotive distributors for the first two months of the year—based on records supplied by the Philippine Automotive Association. After a promising start to the year, the Philippine car industry's sales performance dipped by 17% in February. The two-month aggregate is still in the black compared with the same period's tally in 2017, but just by a hairline margin (a percentage point, to be exact).
Whether the dip in February was the expected consequence of the adjusted taxation scheme or just the result of fewer selling days is unclear. The coming summer months should offer a clearer picture as to how the year might shape up for the whole industry. In the meantime, check out how the brands have fared so far.
January-February 2018 sales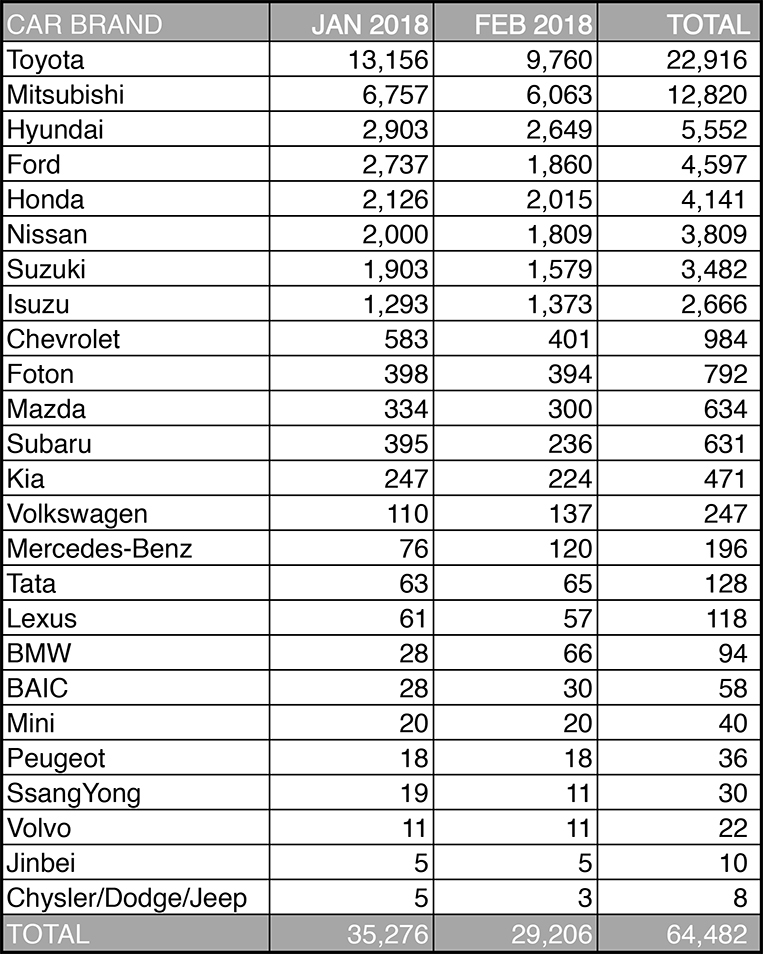 Does sales performance influence your opinion of a brand? Does it affect your decision-making when shopping for a new car? Whatever use these numbers have for you, we hope this latest industry sales report helps.