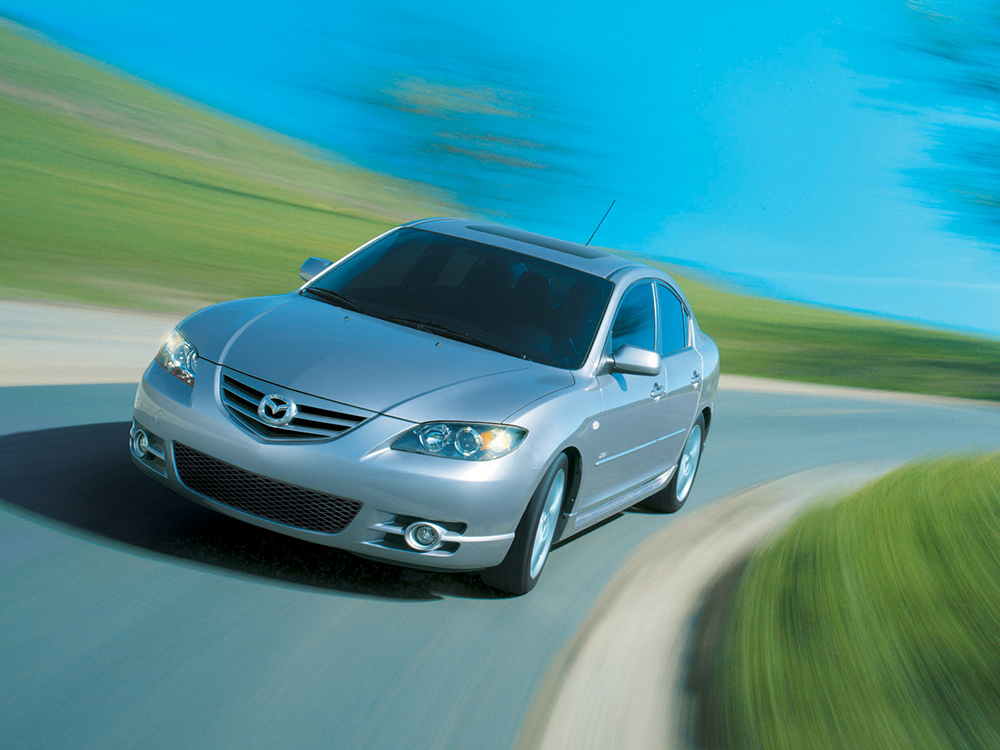 Do you still happen to own a first-generation Mazda 3 (model code BK)? You'll be surprised to hear that Mazda Philippines has announced a special service campaign for all units sold in the country from 2004 to 2008 as a way of supporting its loyal customers.
The issue centers around the steering-wheel emblem. It may become brittle over time, and in the event when the driver's airbag deploys, the emblem may break apart and become lethal projectiles. There haven't been any injuries reported locally, but Mazda has pushed through with the campaign for safety's sake.
Owners of BK-series 3 units should contact their nearest Mazda dealership to confirm if their vehicle is part of the service program, and can set an appointment to have the affected part replaced. It will only take 45 minutes, and Mazda will shoulder the cost of labor and parts.
"Mazda Philippines is committed to ensuring the safety of Mazda owners by providing proactive service and safety campaigns," says company president and CEO Steven Tan. "As soon as we received confirmation of the issue with the 3 units sold by Mazda Japan, we set in motion the Special Service Campaign process in cooperation with our dealerships. We believe the safety of Mazda owners is paramount and essential as we ensure the proper and continued operation and service of their vehicles during these trying times."
Aside from the service campaign, Mazda is offering a 50% discount on spare parts for the BK-series Mazda 3. The full listing of the discounted parts will be available at Mazda dealerships nationwide.
To see the complete list of Mazda dealerships in the country, you can visit this web page.