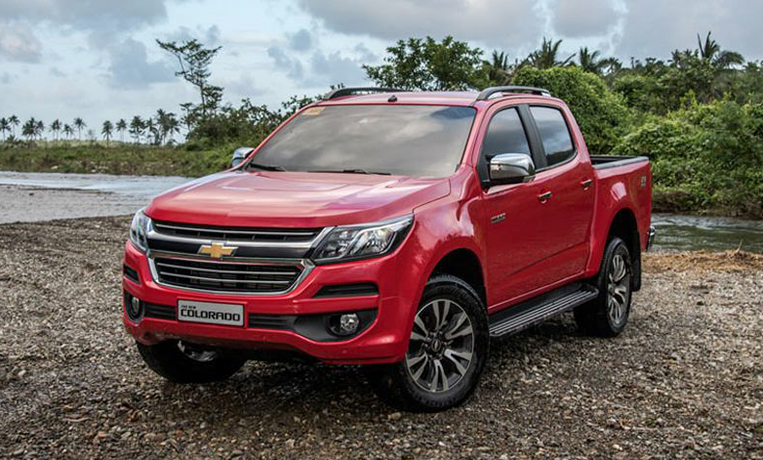 We have been asked on several occasions about whether Chevrolet is still serious in doing business in the Philippines. And we can see where the curiosity is coming from: The American automaker's sales performance has substantially declined in the past couple of years, and the local distributor is handling another brand that is doing really well right now.
Consider: In 2017, Chevrolet sold 5,949 vehicles in our market; in 2018, that number drastically went down to 4,017 units. This year? From January to September, the tally was only at 2,203 units. We don't see how one remaining quarter—even with traditionally livelier sales during the Christmas season—can allow the brand to match even 75% of last year's total.
Add to that, of course, the fact that the distributor (The Covenant Car Company, Inc.) now has another marque (MG) in its stable, and the latter is impressing both customers and industry observers with its strong sales. Which prompts some people to wonder: Is TCCCI letting go of Chevrolet in order to focus on MG?
We got the answer straight from TCCCI executive vice president Lyn Buena, who categorically shot down the idea when we saw her at the Auto Focus Test Drive Festival yesterday.
"No, certainly not," she told us. "In fact, the second-highest official at General Motors has personally checked to see if everything is okay with our operations, and I'm happy to say that it very much is." She then pointed out that the overall sentiment regarding Chevrolet's future in our market might have been influenced by recent news about GM's imminent departure from Indonesia (as well as the company's other struggles around Southeast Asia).
Chevrolet is still very much alive and kicking in our market, and it looks like things are staying that way
In the Philippines, fortunately, GM remains positive (or at least calm) about its prospects. Two new SUVs are expected to arrive next year, according to Buena. At the moment, the brand is concentrating on the Colorado pickup, which is currently its best-selling model in our territory.
As for the perceived clash between Chevrolet and MG, Buena said: "Well, there really is no conflict since their product lines are totally different from one another."
On its official website, Chevrolet Philippines still lists a full portfolio of vehicles, and this includes the Spark, the Sail, the Cruze, the Malibu, the Trax, the Trailblazer, the Suburban, the Tahoe, the Camaro, the Corvette and the above-mentioned Colorado.
So there. Chevrolet is still very much alive and kicking in our market, and it looks like things are staying that way (at least in the foreseeable future). Now, whether this assurance is enough to inspire confidence in car buyers will be seen in the coming months.