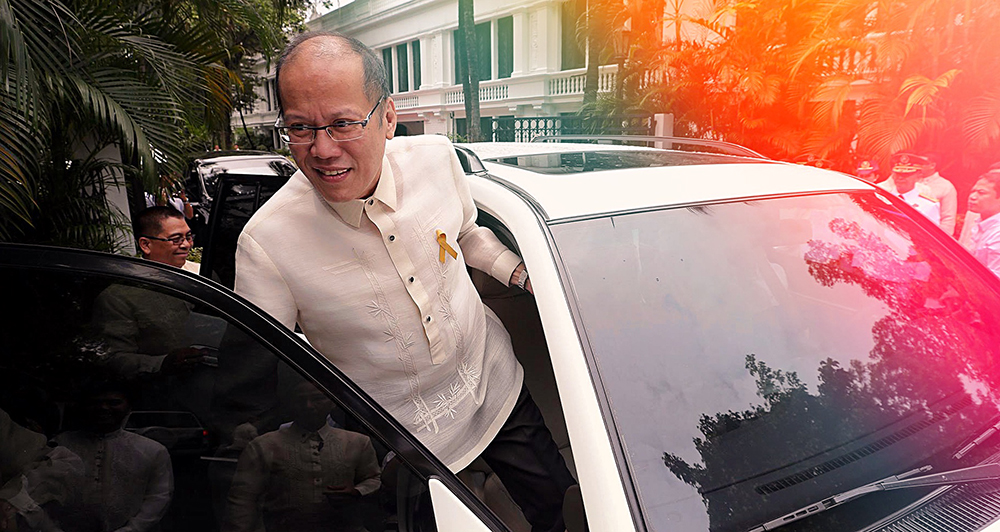 This is not a political piece. We do not aim to extol one man at the expense of others. But let's respect an individual who was once chosen by the people to lead the country. As you know, the 15th president of the Philippines, Benigno Aquino III, died today. We have nothing political to say about his passing. Frankly, we're not interested in that.
But we want to remember Noynoy for this memorable part of his inaugural speech on June 30, 2010:
Kayo ba ay minsan ring nalimutan ng pamahalaang inyong iniluklok sa puwesto? Ako rin. Kayo ba ay nagtiis na sa trapiko para lamang masingitan ng isang naghahari-hariang de-wang-wang sa kalsada? Ako rin. Kayo ba ay sawang-sawa na sa pamahalaang sa halip na magsilbi sa taumbayan ay kailangan pa nila itong pagpasensiyahan at tiisin? Ako rin.
Translated:
Have you ever been ignored by the very government you helped put in power? I have. Have you had to endure being rudely shoved aside by the siren-blaring escorts of those who love to display their position and power over you? I have, too. Have you experienced exasperation and anger at a government that instead of serving you, needs to be endured by you? So have I.
He added:
Walang lamangan, walang padrino at walang pagnanakaw. Walang wang-wang, walang counterflow, walang tong. Panahon na upang tayo ay muling magkawang-gawa.
Translated:
No more influence-peddling, no more patronage politics, no more stealing. No more sirens, no more short cuts, no more bribes. It is time for us to work together once more.
Now, as to whether all of these promises were fulfilled, we leave that to you for judgment. But we certainly approve of having had a leader who called attention to the abuse of power and the sense of entitlement prevalent among both government officials and private VIPs even in full view of the public.
If nothing else, the above words stoked our collective disgust for power-tripping behavior on the road. Before infuriating motoring videos routinely became viral on social media, we had been taught to frown upon bad manners while driving. May we carry the reminder every time we find ourselves behind the wheel.