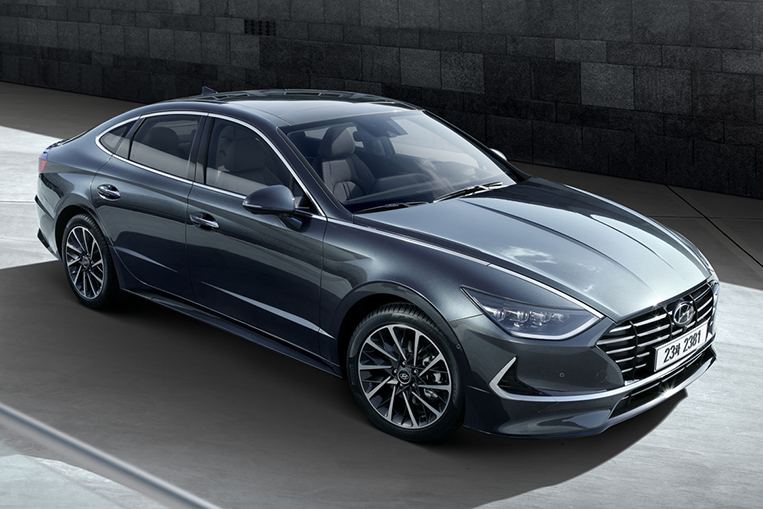 More and more midsize and executive sedans are going for the fastback look. Starting with the Porsche Panamera, the styling trickled down to more mainstream models like the Volkswagen Arteon and the Toyota Camry. Hyundai thought it should give it a try as well, and the Korean automaker did so with the eighth-generation Sonata.
The coupe-like profile of this edition of Hyundai's popular sedan is a product of the company's new Sensuous Sportiness design philosophy. This evolves from the very successful Fluidic Sculpture concept, and is supposed to be the coming together of the "fundamentals of vehicle design—proportion, architecture, styling and technology." Marketing babble aside, Hyundai just wants people to go "wow!" when they see the new Sonata.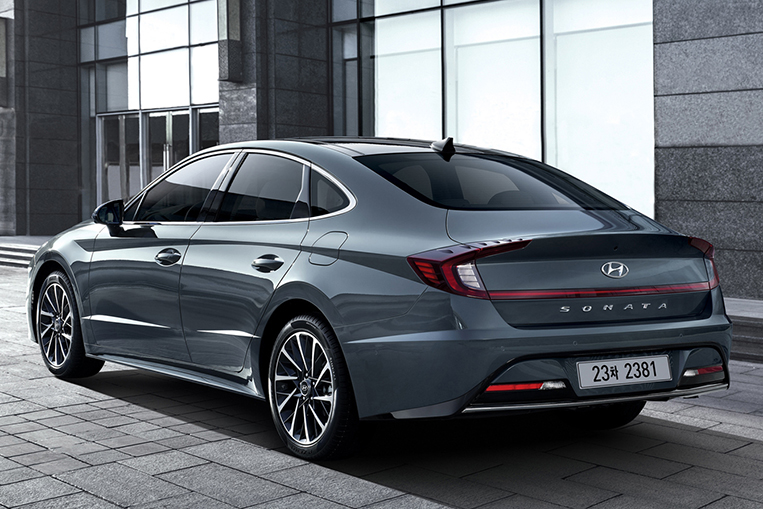 And what's not to like about this car? For starters, it's wider and longer than its predecessor, so there's more space for the young executive behind the wheel and for a few of his business associates. Speaking of the interior, the dashboard isn't busy with buttons and switches like an attack submarine. The gauge cluster and the infotainment display have one screen each, and the HVAC gets its own control panel and slim-look vents. And of course, ambient lighting is available to make the cabin experience extra special.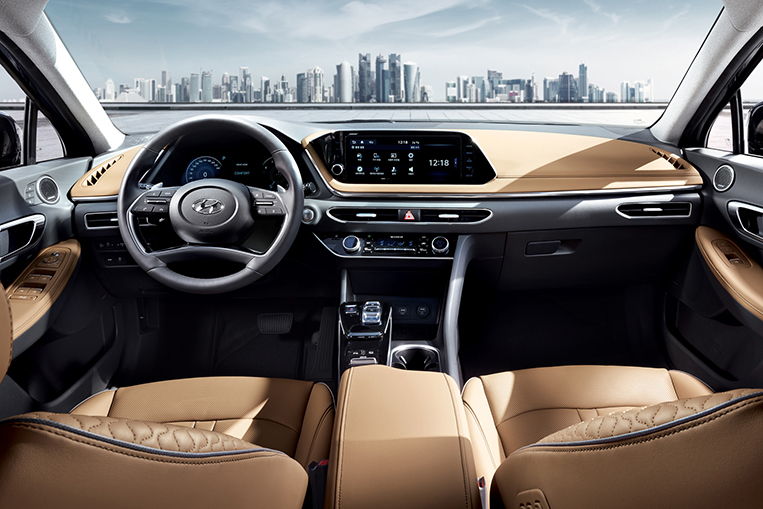 The goodies on the outside don't just stop with the fastback rear end. The all-new Sonata has what Hyundai calls the Digital Pulse Cascading Grille, which the firm says has rhythmic visuals. Not sure if that means the radiator grille will light up with different colors just like a tacky nightclub would. Adjacent to this grille are the Sonata's LED running lights that extend from the headlamps all the way to the hood. Hyundai says that these look like chrome trim pieces when unlit, and obviously turn into lightbars when the DRLs are switched on.
With the Hyundai Sonata's new and sportier design, it won't be long before every other midsize sedan flaunts its own take on the fastback body. Bet on it.