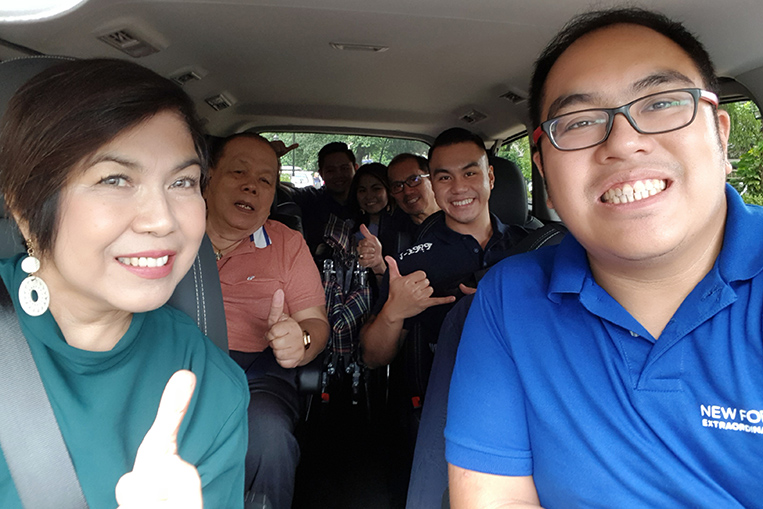 "Kotse na naman?! Wala kang mapapala diyan!"
Those were the exact words my mother uttered as she caught me browsing a Top Gear Philippines magazine instead of my electronic communications systems textbook. It was 2006. My current boss had just become the publication's editor-in-chief at the time. And I preferred driving our Mazda 3 to computing for the effective isotropic radiated power of a radio transmitter.
Although I hated being yelled at for what was basically a short break from studying, I understood where my mother was coming from. My first two years in college were littered with failing grades. If it hadn't been for mom's constant nagging that slapped me out of my nonchalance, I would've been kicked out of De La Salle University for exceeding the maximum number of failed units in a year.
I did finish my studies in the hopes that my engineering degree would eventually put me in the copilot's seat of an Airbus A320 jet. I really wanted to become an airline pilot, and my parents said they could afford the high cost of training my ambition entailed. Unfortunately, airlines didn't exactly want a guy wearing eyeglasses with lenses as thick as a politician's face.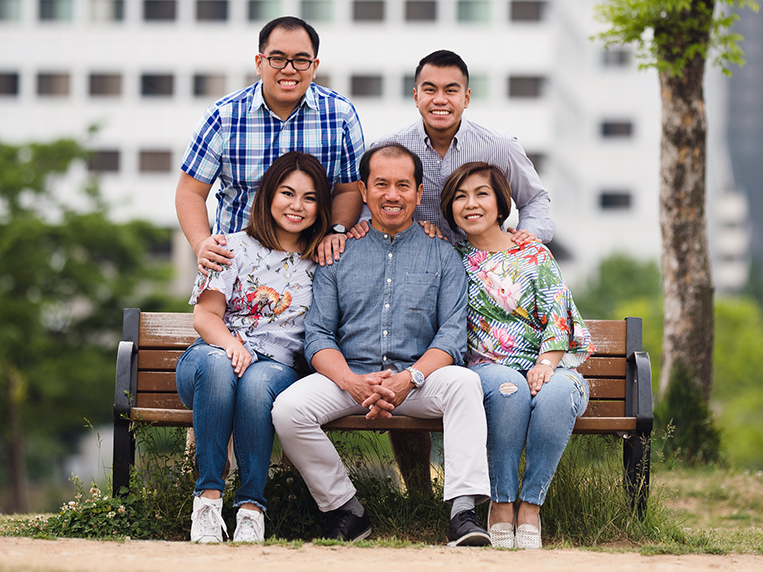 I settled for regular desk jobs. For almost eight years, I worked as a software engineer and as a bank manager. Although I ended up writing for VISOR as a contributor, joining the motoring beat as a full-time automotive journalist never really crossed my mind. Even when I quit my bank job to take care of my mom when she had difficulty walking as a result of cancer, being a regular motoring writer wasn't part of my plans.
And then my EIC asked me to work full-time until I was able to secure my next corporate gig. I agreed. As time went by, my interest to do another desk job waned. I liked being around cars. I absolutely enjoyed going places. I felt honored meeting company executives at various events. And I loved the fact that I could just let my creative juices flow—something I couldn't do in a very rigid work environment.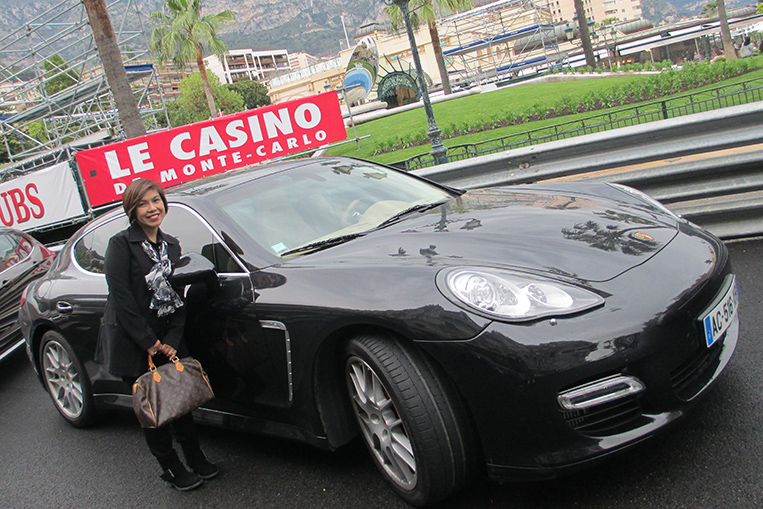 That didn't sit well with my mom. Joining a small startup wasn't really her idea of job security. Like any other worried parent, she constantly asked me about how my job applications were going. Having worked for the Philippine National Bank for three decades, she would even go so far as to ask her colleagues for any vacancies that suited my experience.
As I started bringing home test-drive vehicles almost every week, I did my best to show her how much I loved what I was doing. Slowly but surely, she started seeing my work in a new light. She enjoyed going for rides in different cars. Even though my mom had difficulty getting in and out of unfamiliar vehicles, she insisted that we use the demo units whenever I had them.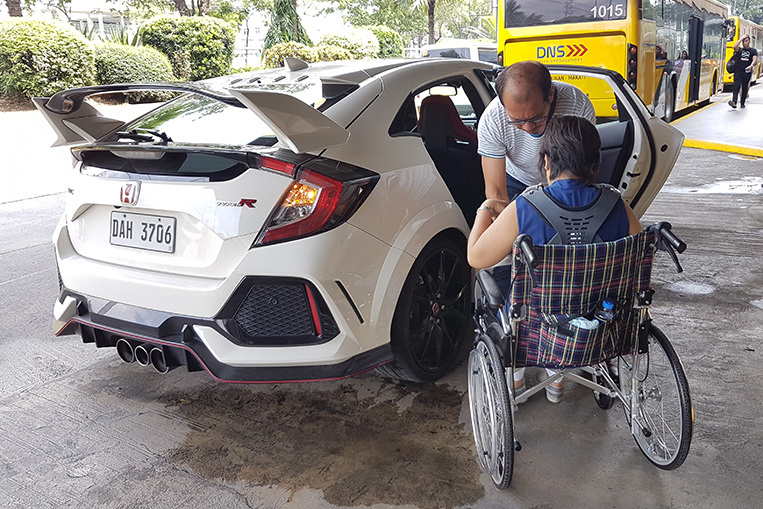 Mom always had something critical to say about each car—like the Kia Forte's stiff suspension or the MG ZS's lack of oomph—but experiencing different vehicles always excited her. Her favorite was the Toyota Hiace Tourer. Its ability to swallow the entire household made road trips fun and noisy. She thought the van was so good that we even discussed selling my Subaru Impreza and replacing it with a Super Grandia when she was over and done with her chemotherapy expenses.
Family friends would later tell me that mom proudly bragged about what I now do for a living. Since most of them didn't really understand my work, she would apparently even patiently explain what being a motoring journalist was. Some of them even became VISOR's followers, likely a result of her introducing the website to them and asking people to read our content.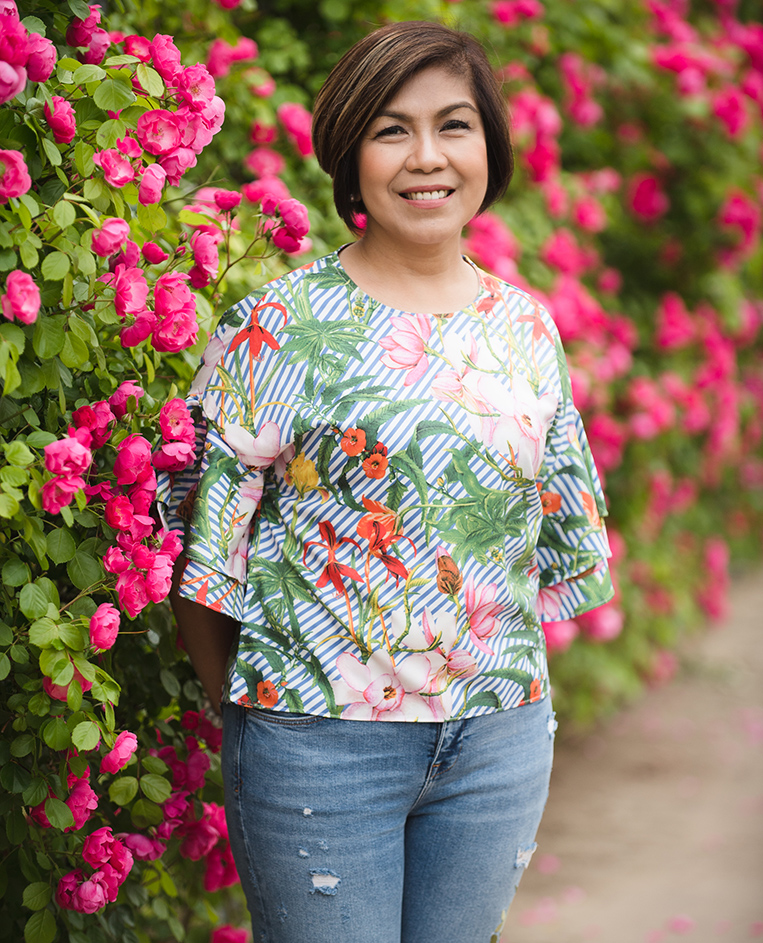 My mother was also happy for me to go on out-of-town trips. She'd only ask me for a souvenir or two, and a quick call each night just to hear my voice and know that I was well. In addition, my flexible work hours meant that I was able to bring her to the hospital for blood tests and checkups—something that would have been nearly impossible to do had I kept my bank job.
She recently passed away due to multiple complications of her yearlong battle with plasma cell myeloma. As I sat on her deathbed, I thanked her. I told her how grateful I was to her for supporting my career choice. I let her know that I was really, really happy about what I did—and that I would continue to make her proud with each article that got published.
She peacefully breathed her last two hours later.