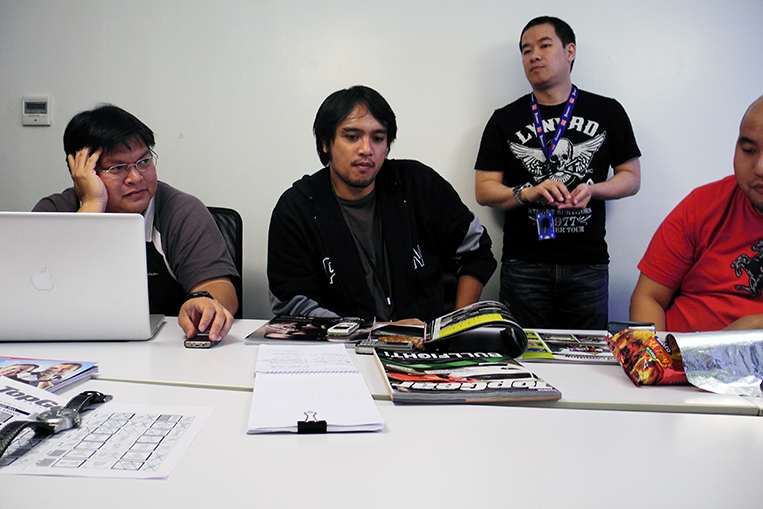 As you probably know by now, Summit Media is shutting down Top Gear Philippines (the print edition, that is). Next month's May issue will be its last, after which the title will continue existing exclusively as a website.
Many of you are aware of my history as TGP's former editor-in-chief, so I'm hoping you could indulge me a little bit as I reminisce about the good old days. Below are my 13 fondest memories of the magazine, which I helmed from February 1, 2006, to September 2, 2016. That's in honor of the publication's 13-year run.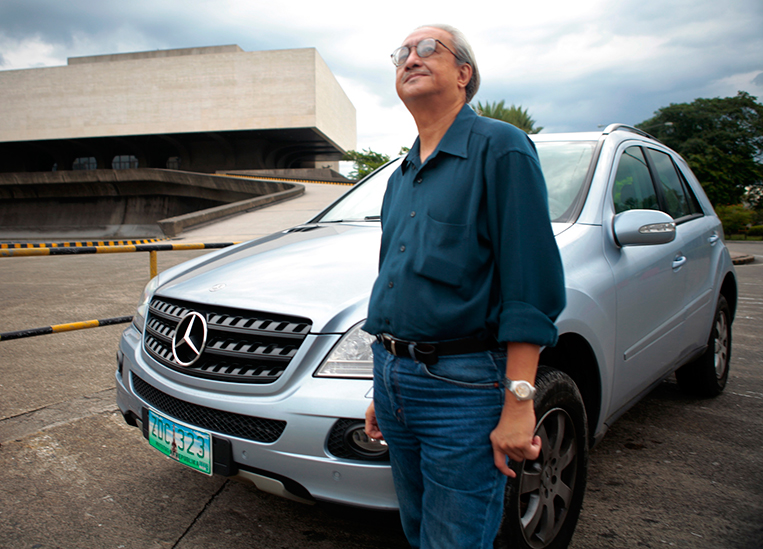 1. Conrado de Quiros wrote about the Mercedes-Benz ML350. For our second-anniversary issue in September 2006, we asked four non-motoring writers to review cars for us. One of them was de Quiros, my literary idol. Describing his feelings upon returning the luxurious test unit, he said in his article:
The experience of parting with it wasn't like going from XO to Torres—it was like going from XO to bathtub gin. I eased myself back to reality by convincing myself the grapes were sour. If someone gave me a gift like this, I thought, I wouldn't use it anyway. I'd sell it and buy a house and lot and a 1.3-liter car.
His piece would go on to win a Henry Ford Awards trophy for best automotive story. Not fair, really. It was like making Stephen Curry compete with a bunch of junior varsity players.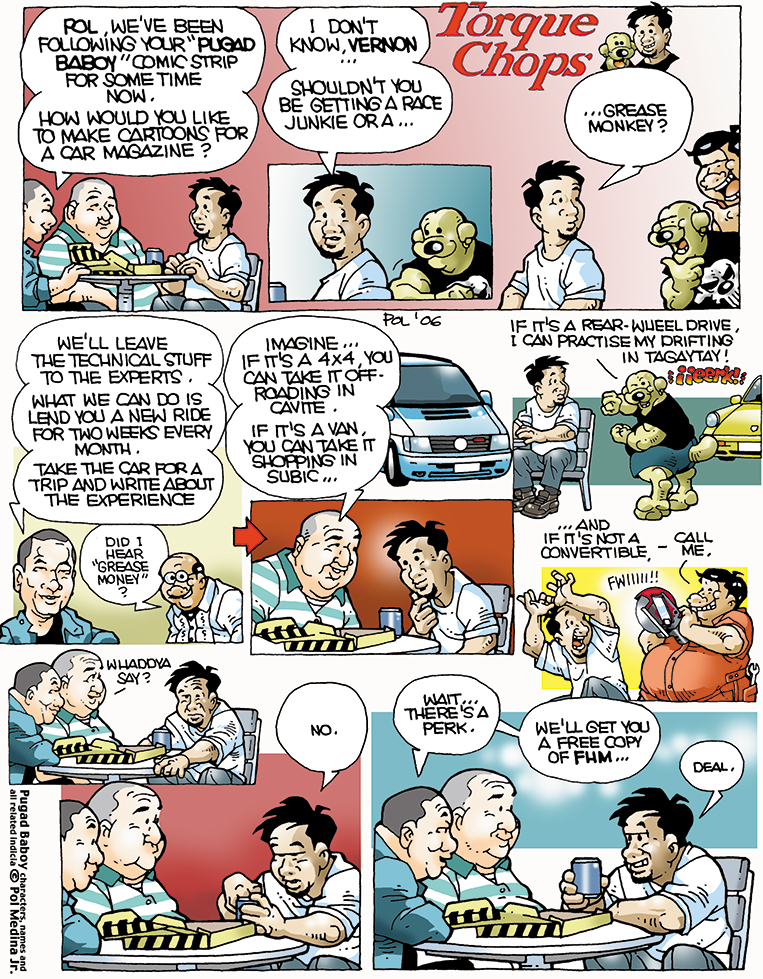 2. Pol Medina Jr. created a comic strip (or page) called "Torque Chops." It all started as mostly wishful thinking. We needed strong content to fill the very last page of the magazine. As fans of Pugad Baboy, we were thrilled with the idea of having our favorite cartoonist draw motoring-flavored stories for our readers. We took our chance and met with the guy at a pizza place in Las Piñas—a scene he so humorously depicted in the comics' first installment (October 2006). My only complaint was that I gained 20kg from the first panel to the last one. Like, dude, I only had two slices of pizza during the meeting…what the hell?!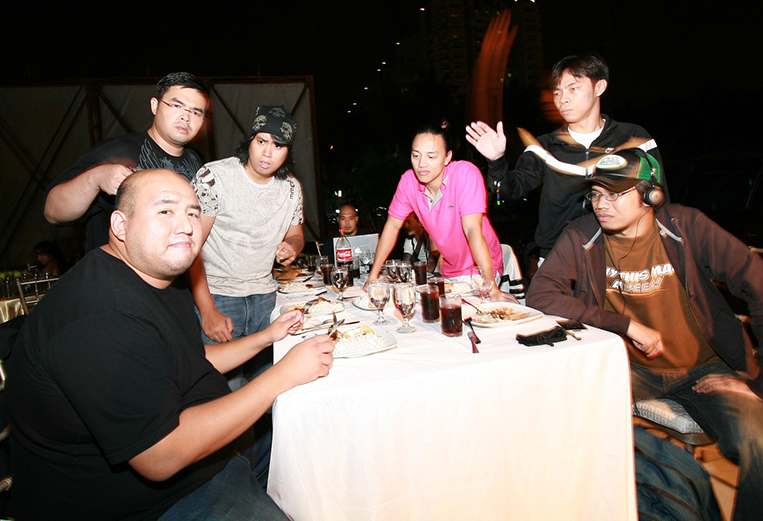 3. We came up with the craziest ways to deliver our stories. A car magazine is a car magazine. How many ways can you write automotive articles without sounding the same after a while? I mean, all vehicles have a drivetrain and a set of wheels…that's it. So we often stepped out of the motoring world just to produce unconventional articles that were fun to read but still quite informative. For instance, we once put together a Rock 'N' Roll Issue, in which all the article titles were lifted from classic pop songs. Also in that May 2009 edition, we ferried Parokya Ni Edgar members to and from a gig venue just to test a van.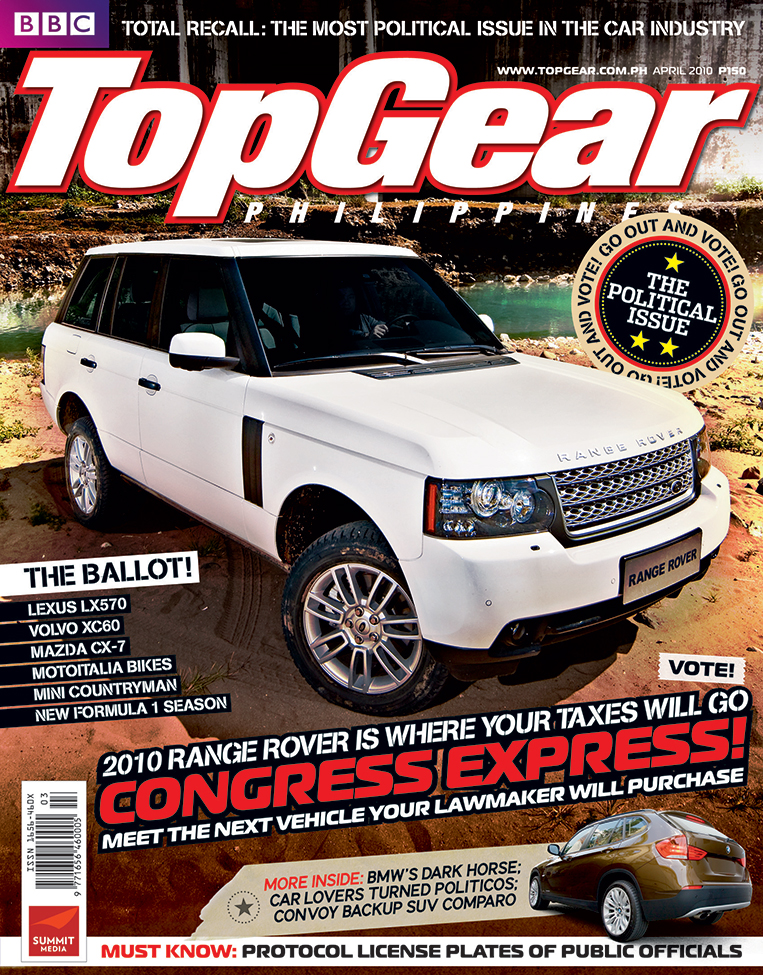 4. We conceptualized amusing themes almost every month. To be honest, putting the magazine to bed was fairly easy if we wanted it to be easy. We could have chosen to use articles and photographs from the UK edition to fill 50% of our pages, and our office life would have been a walk in the park. But no, we were professional masochists. So we produced original content that made up 90% to 95% of the magazine. And we did this while hatching the most unique ideas for a monthly theme, like this Political Issue from April 2010, in time for the presidential election. I think this gave readers a sense that we were busting our ass just to please them (we were).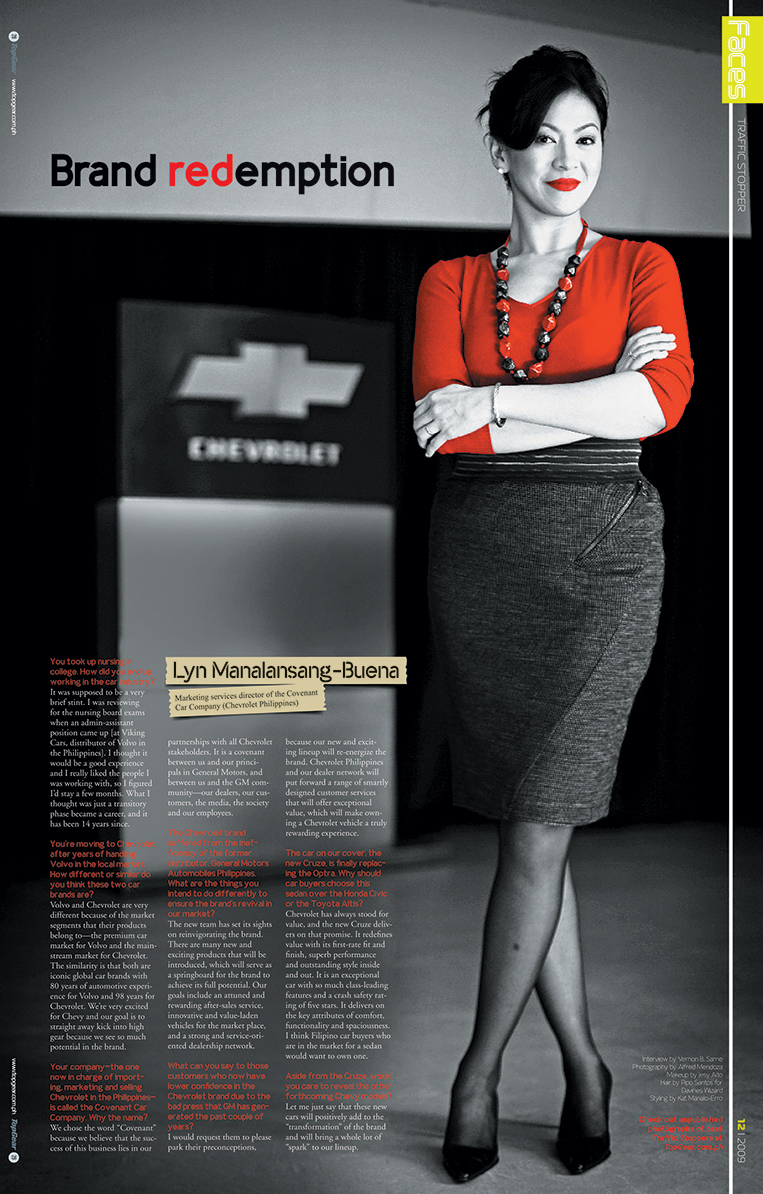 5. Traffic Stopper became a popular section. We found a way to showcase women in the auto industry in a provocative but tasteful manner that drew attention not just to their looks but also to their accomplishments in the motoring community. My all-time favorite is this one from December 2009, featuring Chevrolet Philippines marketing services director Lyn Buena.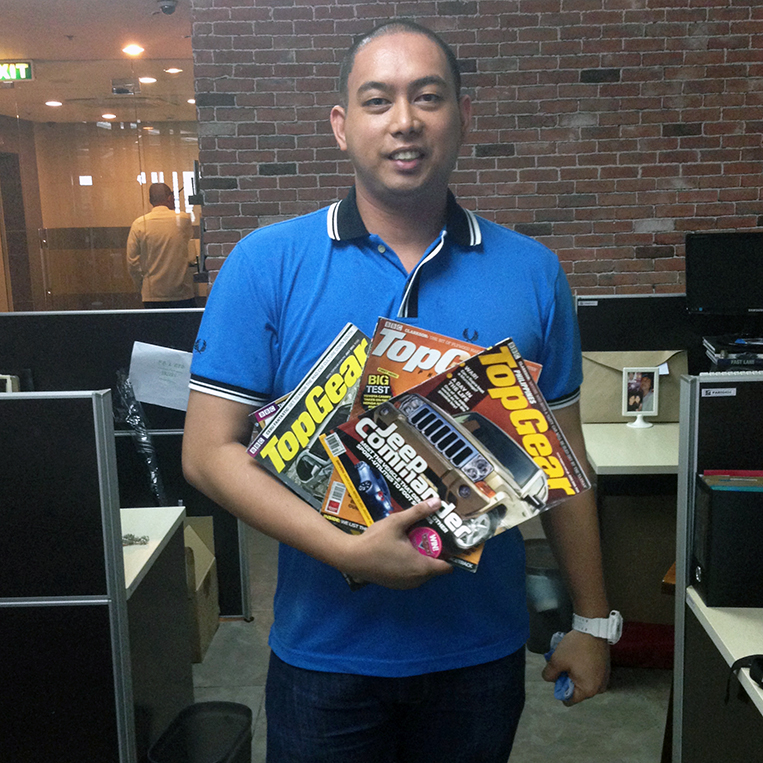 6. Readers regularly visited us in the office. The first time it dawned on me that we were really connecting with our audience was when I started noticing readers randomly showing up in our workplace. They'd go there to have their magazine copies signed and their photos taken with us. Sometimes they'd bring their kids and tell us how our magazine was a monthly staple in their household. A couple even asked me to name their soon-to-be-born daughter. True story.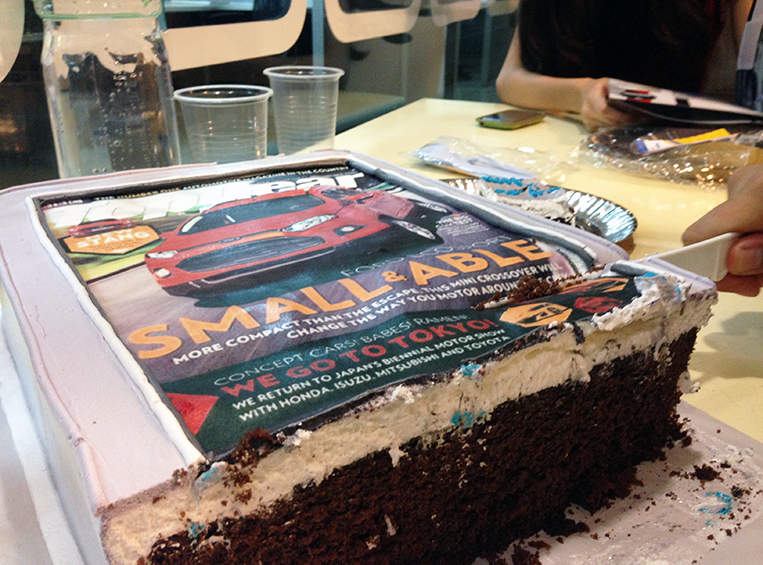 7. Car companies often sent or brought us food. I suspect this was how I got fat through the years. The marketing and PR executives of local automotive distributors took turns in feeding us in our office pantry. This might explain why you kept reading a lot of food metaphors in our articles.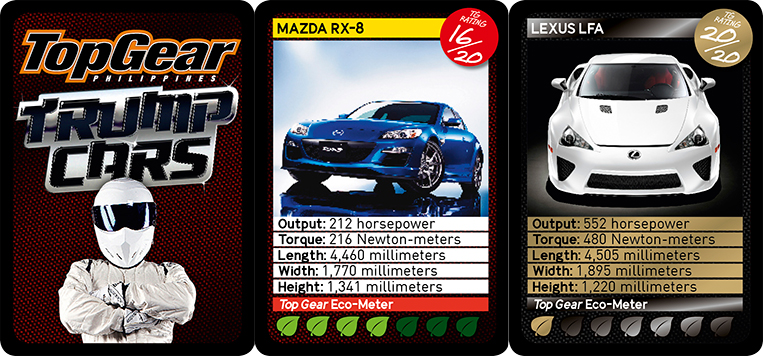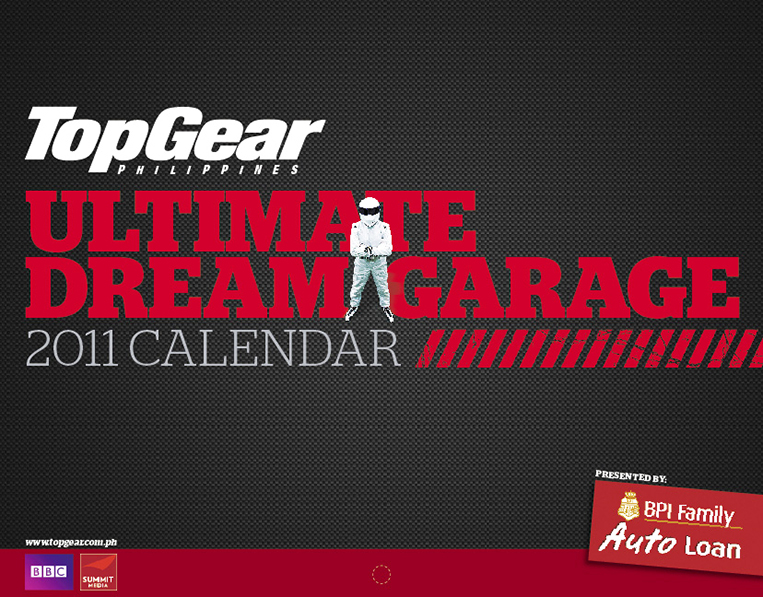 8. We gave away fun freebies. I hope you remember those Trump Cars from 2010. From the annual calendars to the stickers and the posters, we made sure to surprise and delight readers every now and then.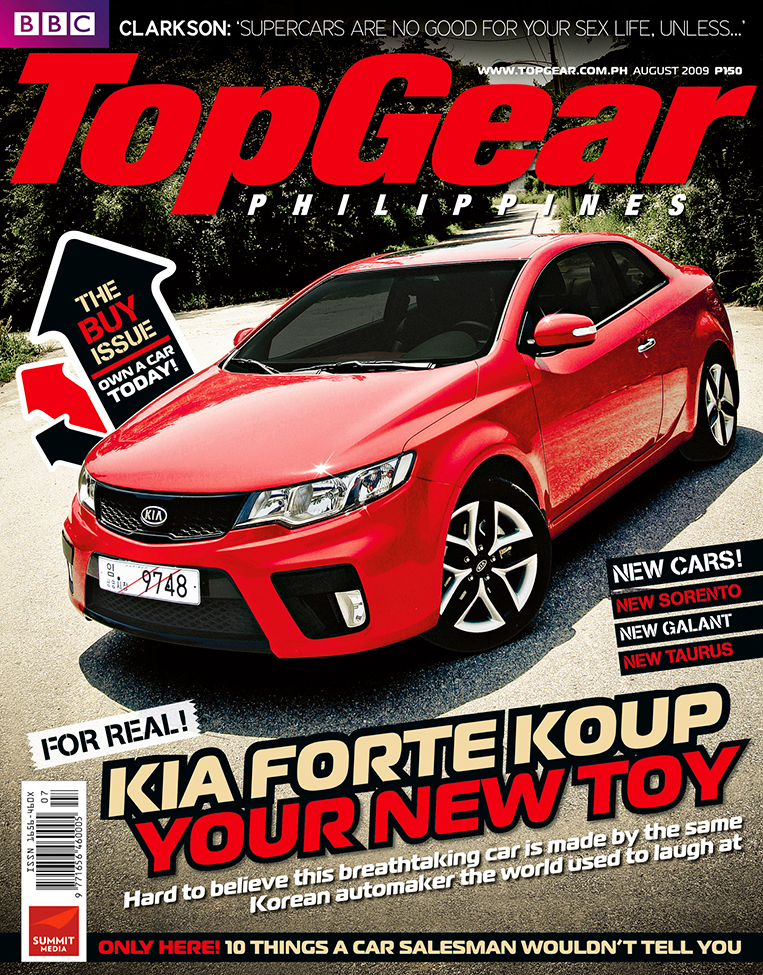 9. I once shot the cover photo. To say I know photography would be to disrespect professional lensmen. But I can point and shoot, and sometimes that's more than enough in this business. Of the 116 issues I edited, I had the honor of personally capturing one cover image—that of the Kia Forte Koup for the August 2009 edition. I had to do it because I didn't have a photographer with me (and neither did Kia) during the test-drive event in South Korea. The cover ended up looking presentable thanks to the Photoshop skills of our art director.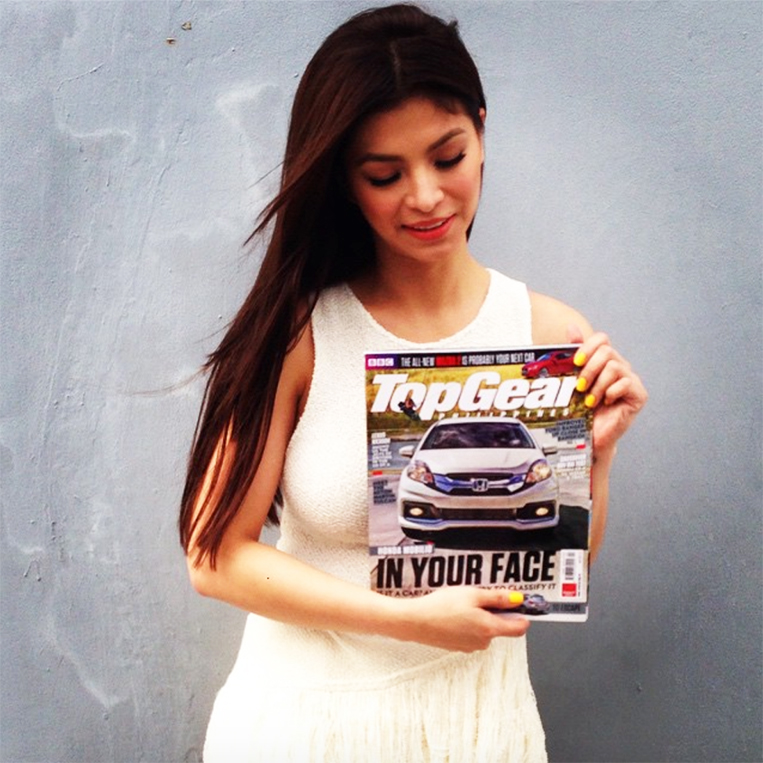 10. That one time Angel Locsin lovingly held our magazine. One nice thing about sharing offices with entertainment and fashion publications was that we always had celebrities walking around the premises. I normally didn't give a shit—I couldn't care less for famous personalities—but then one day in May 2015, Ms. Locsin arrived for a cover shoot with Cosmopolitan Philippines. It was probably bad manners on my part to bother a pictorial session just for a quick snapshot of the subject, but after seeing the result, who cares?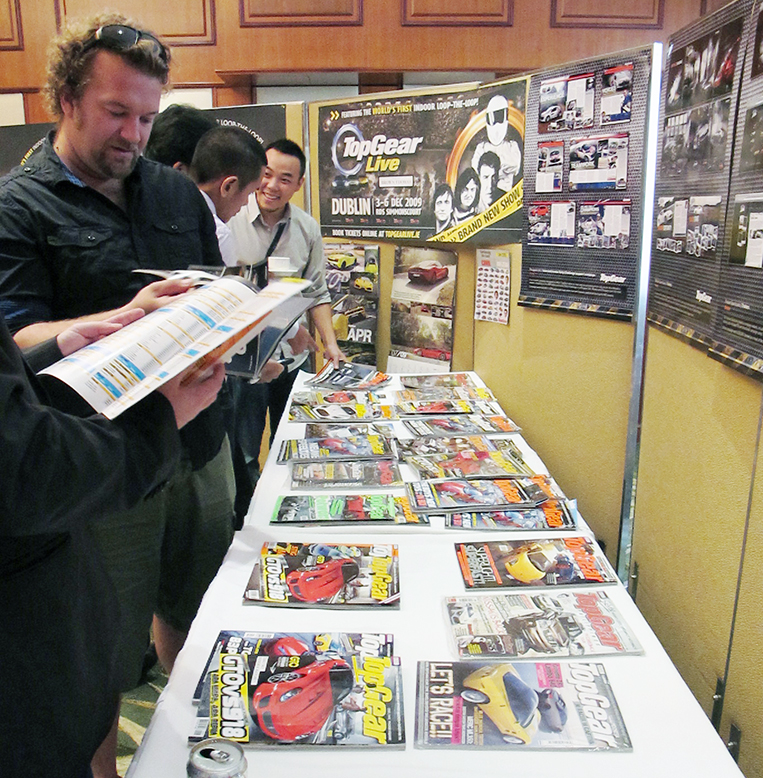 11. We attended Top Gear's editorial conferences. A benefit of being a local edition of an international publication is the editorial support the principals periodically extend to you. In our case, we went to overseas conventions participated in by the editors of all the global editions and, of course, the main UK edition. I got to take part in three of those (Mumbai, Hong Kong and London), although the last one already focused on digital—clearly a sign of things to come. Yes, that's Tom Ford in the photo checking out the products of his foreign colleagues.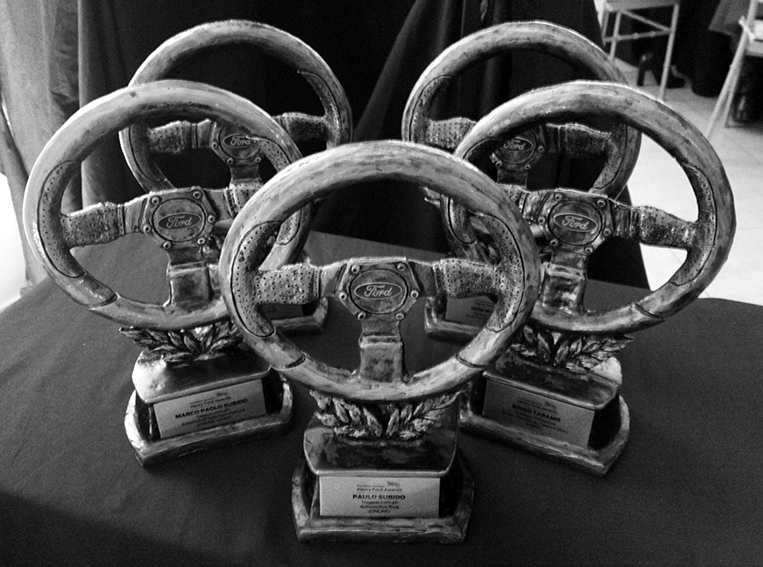 12. We won motoring journalism awards. I know this item might strike you as arrogant, but I just want to stress the fact that we took our work so seriously that it got routinely recognized by award-giving bodies. And I'll forever be proud of that.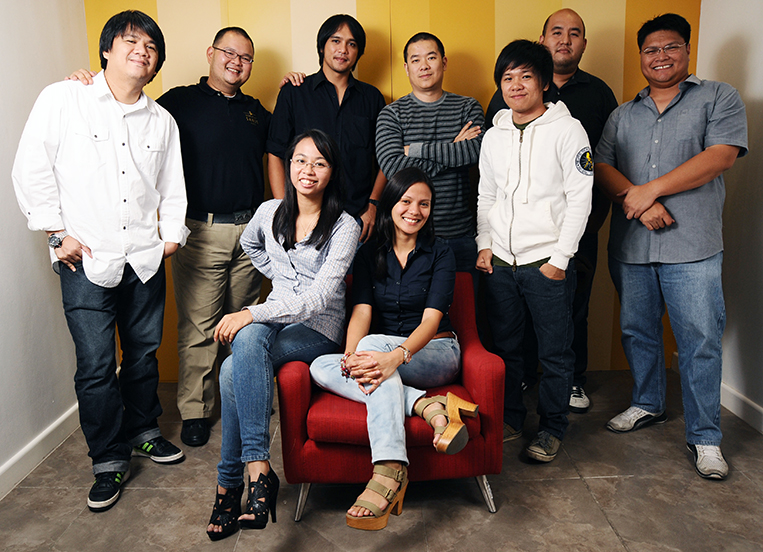 13. We were a pretty solid team. I used to secretly pity the competition for not having the kind of staff that we did. Ours was one hell of a group, occasional conflicts notwithstanding. And now, we're all just a page in Philippine media history. Thank you for sharing the ride with us. It was fun while it lasted.