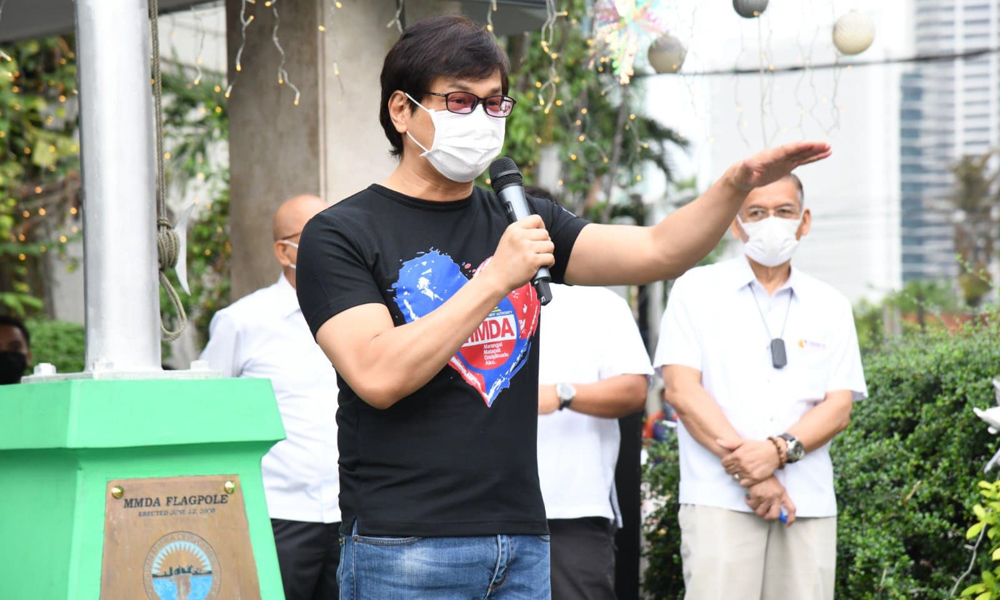 After a little more than a year in office, MMDA chairman Benjamin "Benhur" Abalos Jr. is leaving his post at the end of business hours today, February 7. He is doing so to focus on campaign efforts for presidential candidate Ferdinand "Bongbong" Marcos.
Abalos was mayor of Mandaluyong City for 15 years. He chaired the MMDA from January 2021 to February 2022, succeeding the late general Danilo Lim. His father, Benjamin Abalos, was also mayor of the Tiger City, also serving as MMDA chairman from January 2001 to June 2002.
The multi-awarded mayor was a crucial figure in the NCR's fight against COVID-19, initiating programs like "Vax as One," a concerted effort to increase the number of vaccinated individuals, and the "I Love MM" advocacy which aimed to uplift the spirits of Metro Manila residents during the pandemic. He operated under the slogan "MMDA: At Your Service" to signify the agency's commitment to serving every resident of Metro Manila.
Abalos, who is also a lawyer, is the man to thank for reopening U-turn slots on EDSA, enforcing flood-control and sewage management measures, and improving bicycle lanes. If you take the Pasig River Ferry Service, he is likewise the one responsible for the opening of the Kalawaan Station.
A man of action, Abalos is thankful to President Rodrigo Duterte "for his full trust and confidence in him, most especially for believing in (his) capability to lead the agency," he said. He has designated incumbent general manager Romando Artes as the agency's officer-in-charge, pending the appointment of the next chairman by Malacañang.
"I would need to devote my time to Senator Bongbong Marcos's campaign as his national campaign manager," Abalos shared. "I wish the agency success in its every program, project and initiative for the betterment of the metropolis."
The campaign period for the national elections begins tomorrow, February 8.