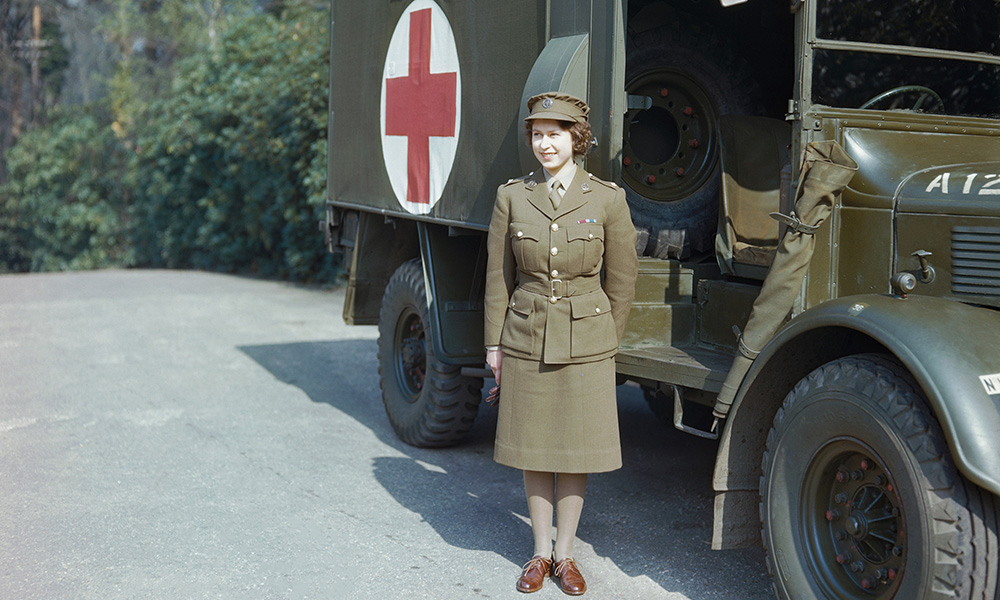 I don't have a drop of Anglo-Saxon blood in my body, but my heart goes out to all the Englishmen and women who have just lost their Queen. Like many casual viewers, my main introduction to Queen Elizabeth II largely came about with The Crown, Netflix's highly fictionalized drama about the Royal Family beginning with her coronation in 1953. A fascination with the series led to a deeper appreciation of Her Majesty and all the sacrifices and the political storms she had to weather over 70 years of embodying the monarchy.
Far from just sitting pretty and living a life of luxury, Queen Elizabeth was a working royal, choosing to strategically use her influence in many diplomatic and domestic matters for the benefit of the country.
'I declare before you all that my whole life, whether it be long or short, shall be devoted to your service'
Outside of politics, and even before she became Queen, Elizabeth was already no stranger to work. At the onset of World War II—and as it seemed that England was under imminent invasion by Nazi Germany—the Royal Family chose not to flee to Canada. At 14 years old, Elizabeth made her first radio address on BBC's Children's Hour to give a message of hope and solidarity. By 1942, she was appointed a colonel of the Grenadier Guards. By 1944, she was one of five Counselors of State, able to represent the King if he were to become incapacitated or absent.
By 1945, she was an honorary second subaltern in the Auxiliary Territorial Service, and trained as a driver and mechanic. This would become very useful to her for many years to come.
After the war, and even when she was already the monarch, Queen Elizabeth was an avid driver and possibly the best unofficial endorser for Land Rover. In one anecdote from the book Ever the Diplomat: Confessions of a Foreign Office Mandarin by former British ambassador to Saudi Arabia Sherard Cowper-Coles, the Queen told the author of how she had taken then-Crown Prince Abdullah on a tour of Buckingham Palace. Expecting a chauffeur to drive them around, the Prince was asked to sit in the front passenger seat while the Queen got in the driver's seat. Women in Saudi Arabia weren't allowed to drive back then, so Her Majesty made sure to impress upon the Prince that she was more than up to the task.
By 2019 though, she had to give up driving on public roads due to a car crash involving Prince Philip (her husband). By then, however, she had accumulated a fair number of miles on her personal collection of Jaguars, Bentleys, Land Rovers, and Range Rovers, choosing to drive herself on the way to church or just touring her private estates. One of the perks of being the Queen was never having to need a passport or driver's license as part of the royal prerogative, even though both are issued in her name. Fancy that.
Whether it was repairing ties between nations behind the scenes, kicking off the Olympics with James Bond, heading the Church of England, the State, or the Armed Forces, or any number of exhausting (and important) functions, Queen Elizabeth II was a fine lady who did her best to exemplify her country.
Rest in peace, Your Majesty.