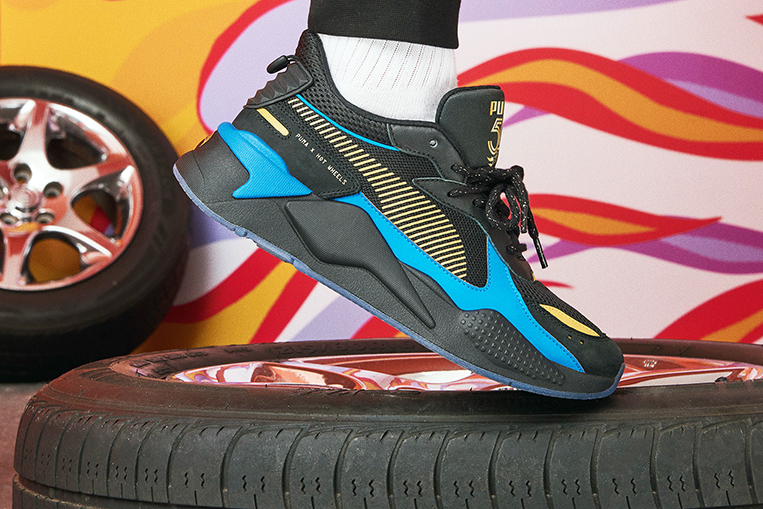 You already know that the world's biggest toy car brand, Hot Wheels, is celebrating its 50th anniversary this year. As this toy line represents an incredibly huge slice of Mattel's business, it's only natural for the American toy manufacturer to arrange a number of marketing campaigns and partnerships to celebrate the milestone.
One such partnership is this one with the German sportswear brand Puma. Fans of the athletic apparel firm are likely aware that the company has rolled out car-themed shoes and clothing in the past, including those stamped with the logos of BMW, Ferrari and Mercedes-Benz. Even Formula 1 drivers dig Puma products. They're simply sporty enough for the racetrack.
So here it is, the Puma x Hot Wheels collection. "Flashy, fiery, fast," says the marketing tagline. The collection features three pairs of sneakers, led by the RS-X Toys Bone Shaker model. Yes, these are for adults.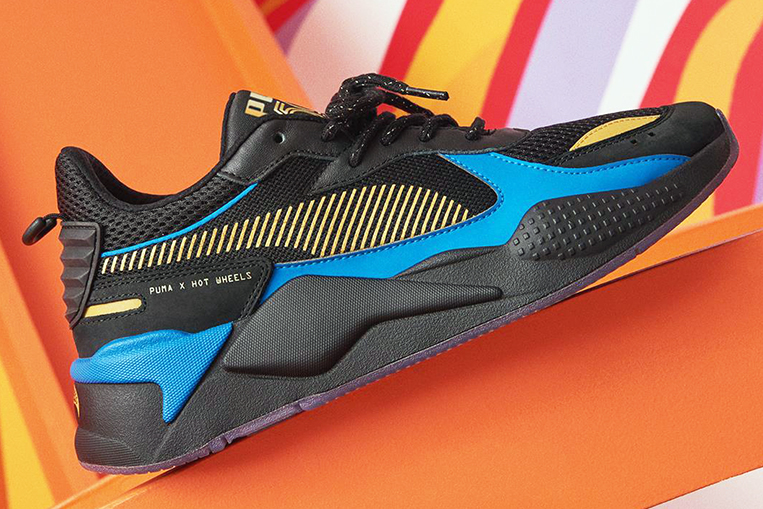 There are also two other designs and colorways: the RS-X Toys Camaro (orange) and the RS-X Toys 16 (blue). The '16' here is a tribute to the "Original Sweet 16," Hot Wheels' very first batch of die-cast toy cars.
We're not sure if these kicks are already available at Puma stores in the Philippines, but the official website indicates that they sell for $130 (P6,800) a pair. That's definitely on the expensive side.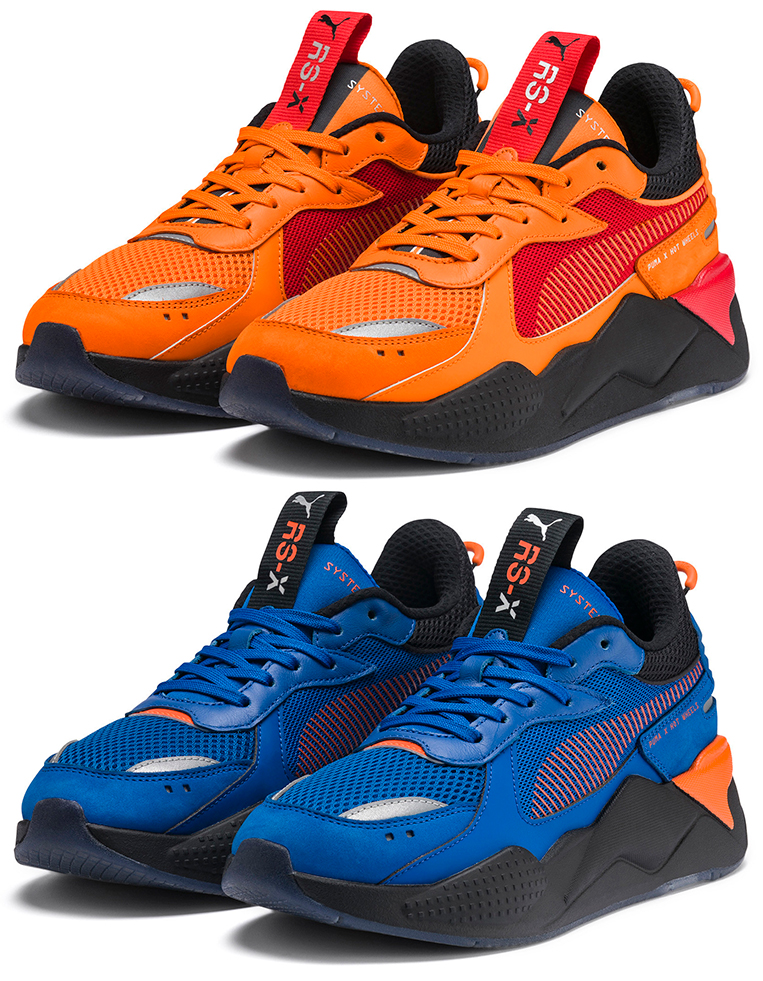 This is what the soles of the shoes look like: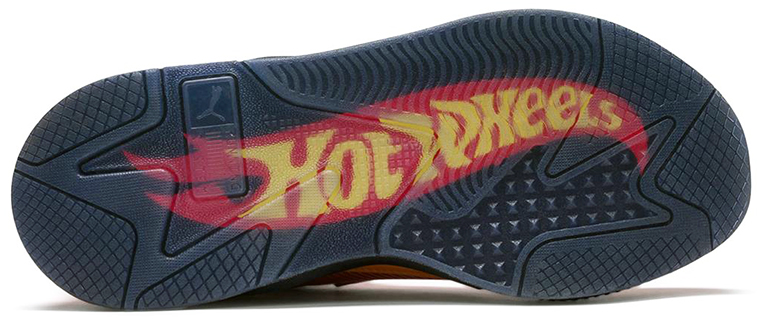 And if you want to rock Puma's Hot Wheels offerings from head to toe, you may also purchase this track suit ($85 or P4,450 for the top, and $75 or P3,900 for the pants). There are also $40 (P2,100) shirts.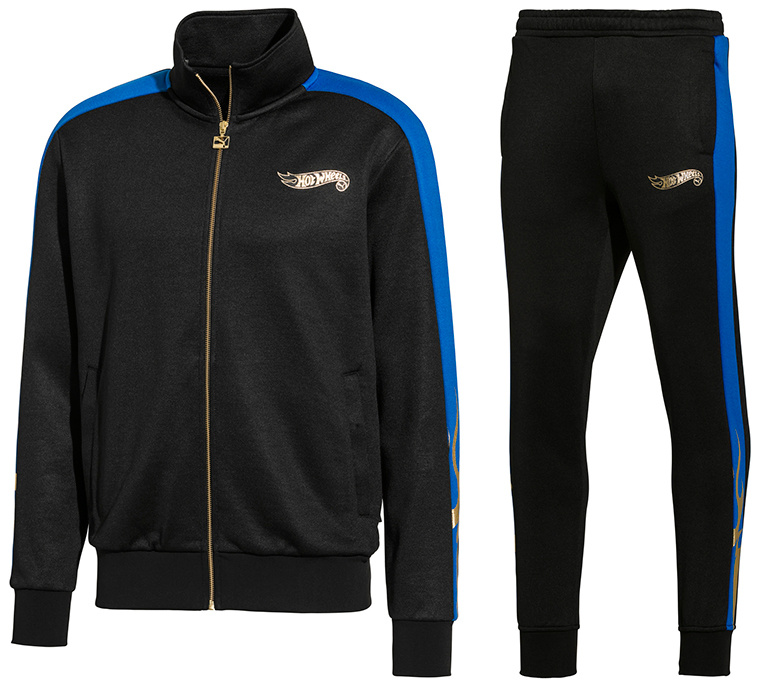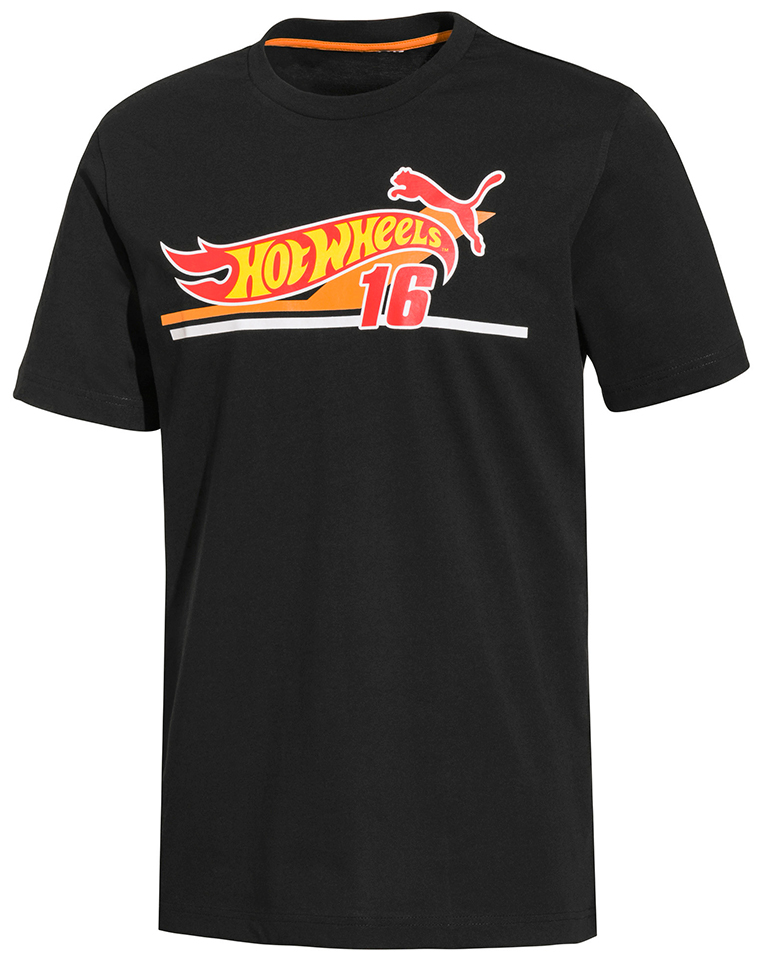 The shirts are also available in boys' sizes and go for $30 (P1,600) each—perfect if you're a dad and you want your kid to match your outfit. And since it's already Christmas, the Puma x Hot Wheels collection makes it easy for gift-givers to pick a present for their car-loving friends and family members. That's assuming, of course, that the recipients are worth the price tags.