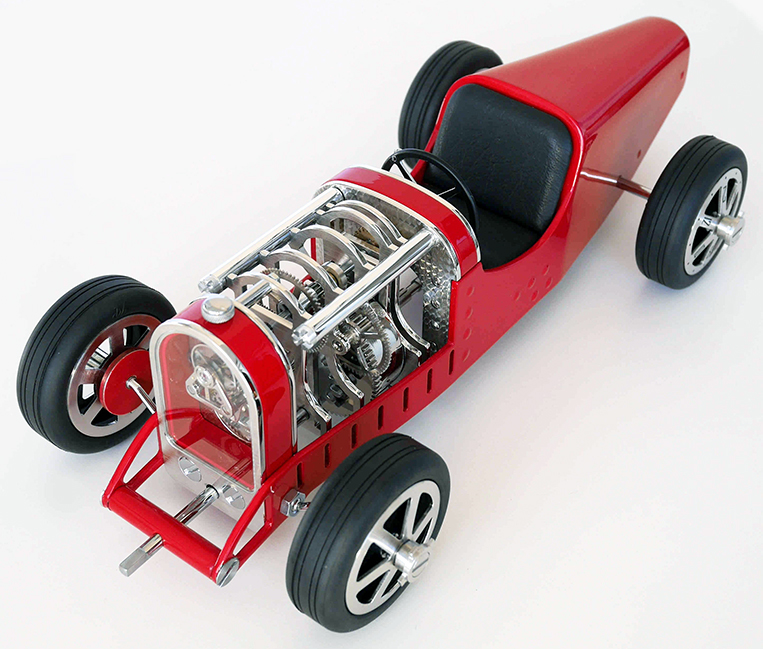 We always hear it said that cars and watches go together. Which is why there are countless timepieces that are inspired by automobiles or pay homage to one. Like this chronograph by Bremont or this wristwatch by Icon. But French watchmaker John-Mikael Flaux—who apparently used to work at Ulysse Nardin—has an entirely new (and perhaps better) idea.
Meet his creation, the so-called Car Clock. Which is literally a car-shaped timekeeping machine.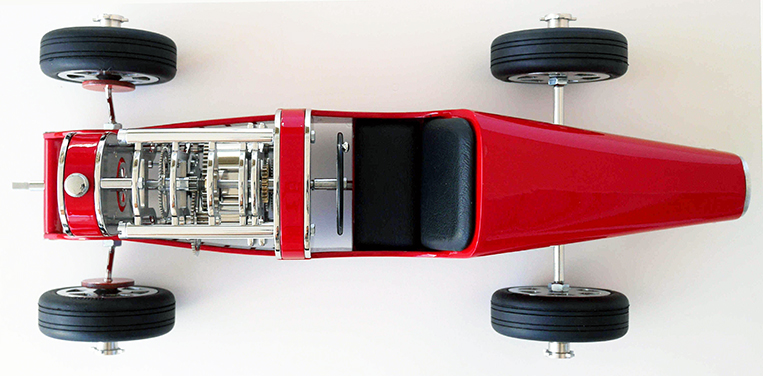 The Car Clock's appearance is clearly influenced by classic racing cars from the '20s and the '30s—specifically the Bugatti Type 35 and the Alfa Romeo P3. The device requires no batteries in order to run as it is completely mechanical, consisting of 270 components. It boasts a handmade aluminum body, a palladium-plated brass mechanism, rubber tires and a leather seat. When fully wound, this table clock stores eight days' worth of power.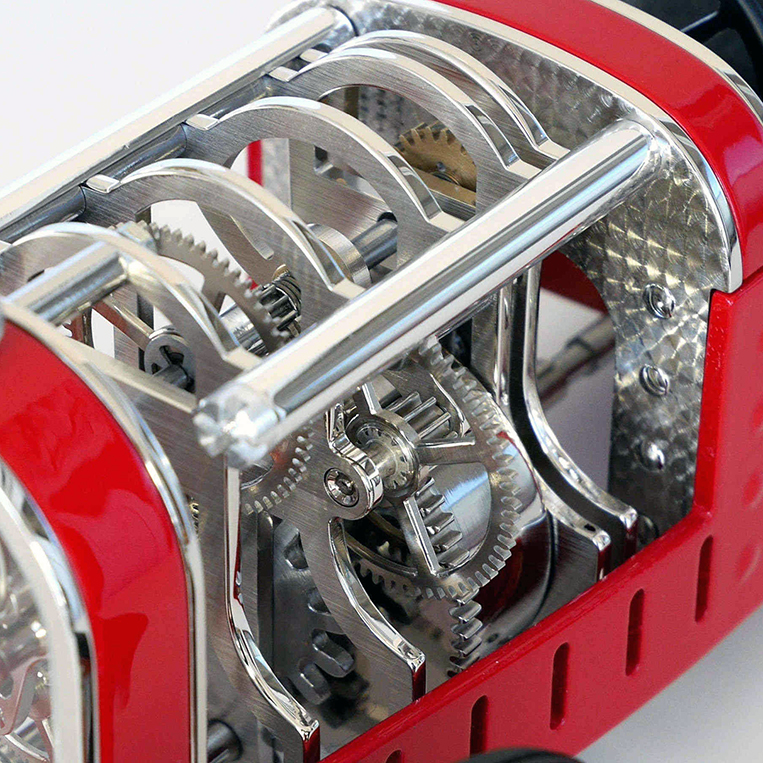 Of course, the obvious question: How does this thing tell time? The simple answer is via the rear wheel (for the hour) and the steering wheel (for the minute). According to the maker, the Car Clock is designed to travel 13.2mm per hour or 31.7cm per day. You will thus need a clear table to display it on (or maybe a holder that allows the wheels to turn in place).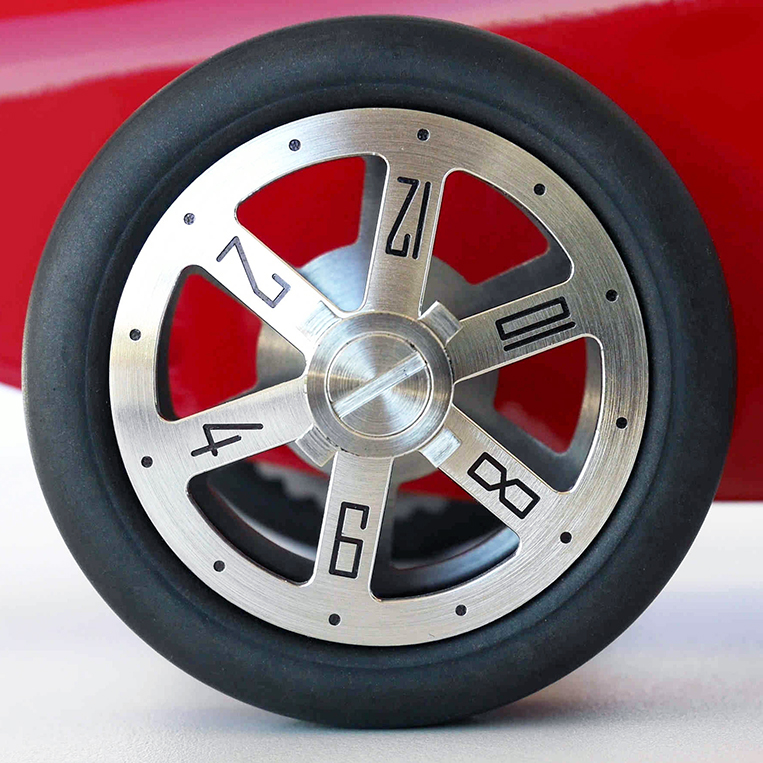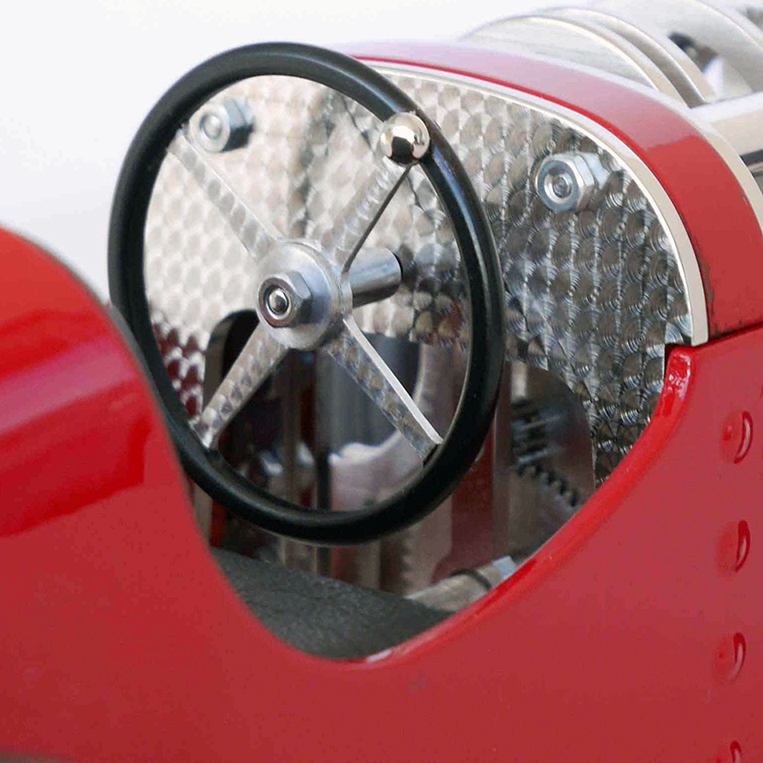 To better explain how the Car Clock works, we'd like to share with you the four-page instruction manual from the manufacturer.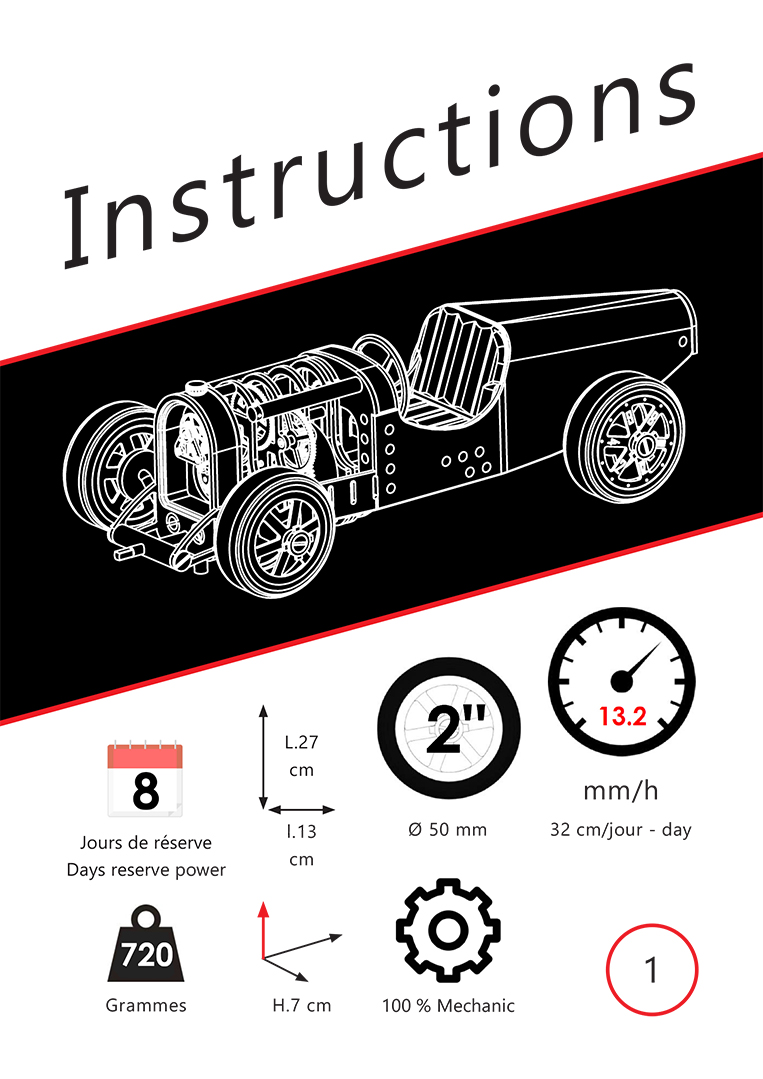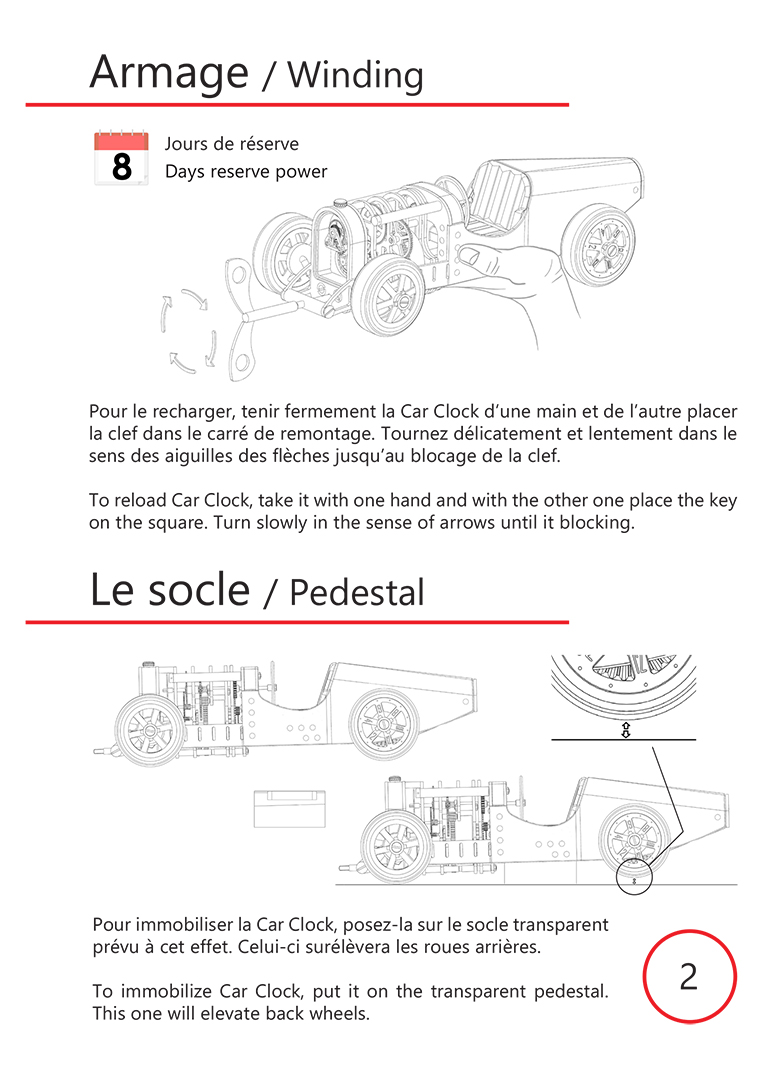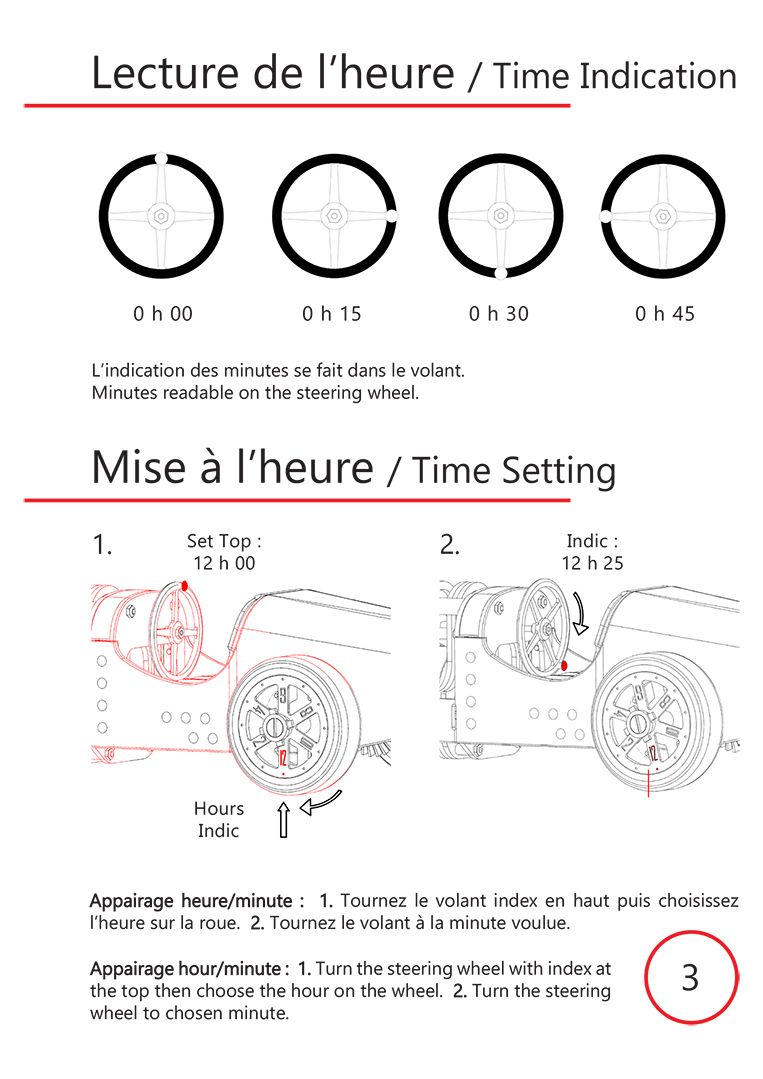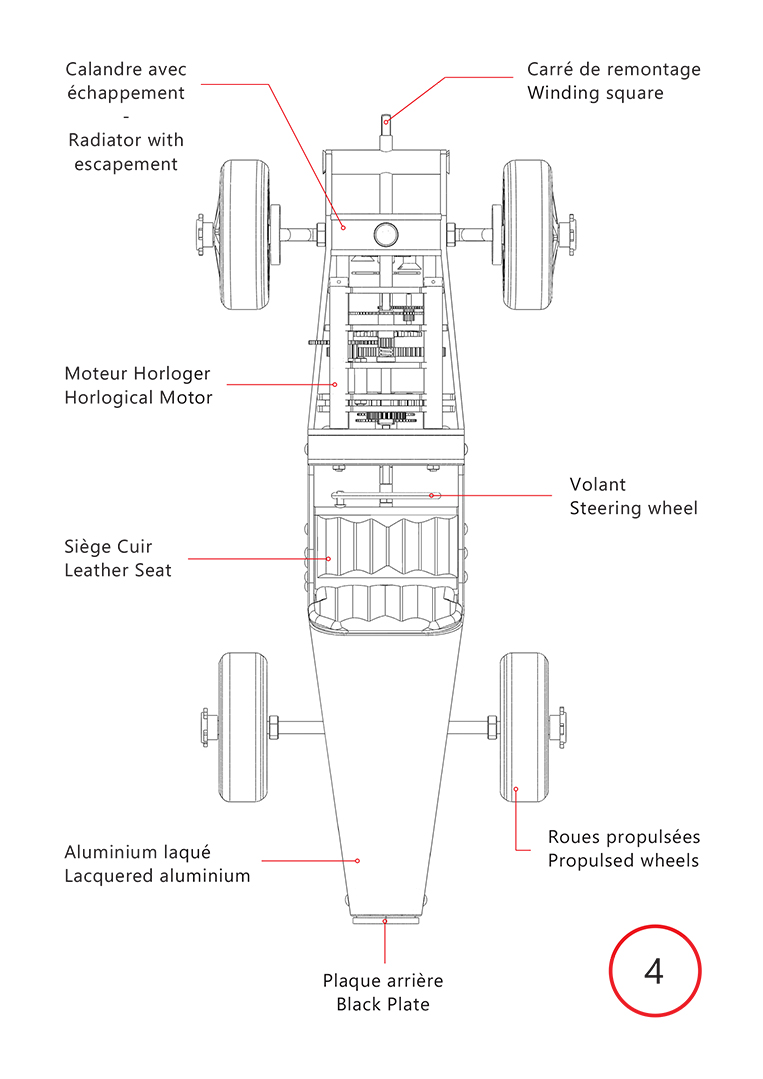 Only 30 examples of this clock will be produced, with each piece taking 30 days to make. Each clock will be signed by Monsieur Flaux (complete with the specific month in which the clock was finished). And how much is this being sold for? A cool €9,900 (P600,000). Expensive, yes, but just imagine the admiration that is sure to register on the faces of your horology-obsessed and car-loving friends when they see it.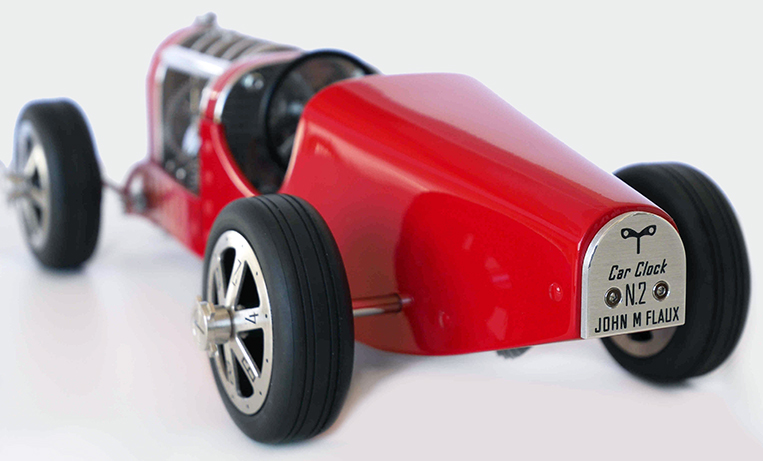 Interested? The manufacturer's contact details are all here. As for us, we'd probably use that money (assuming we have it) as down payment for a brand-new Mazda MX-5 RF. We're confident its cockpit is equipped with a digital clock anyway.