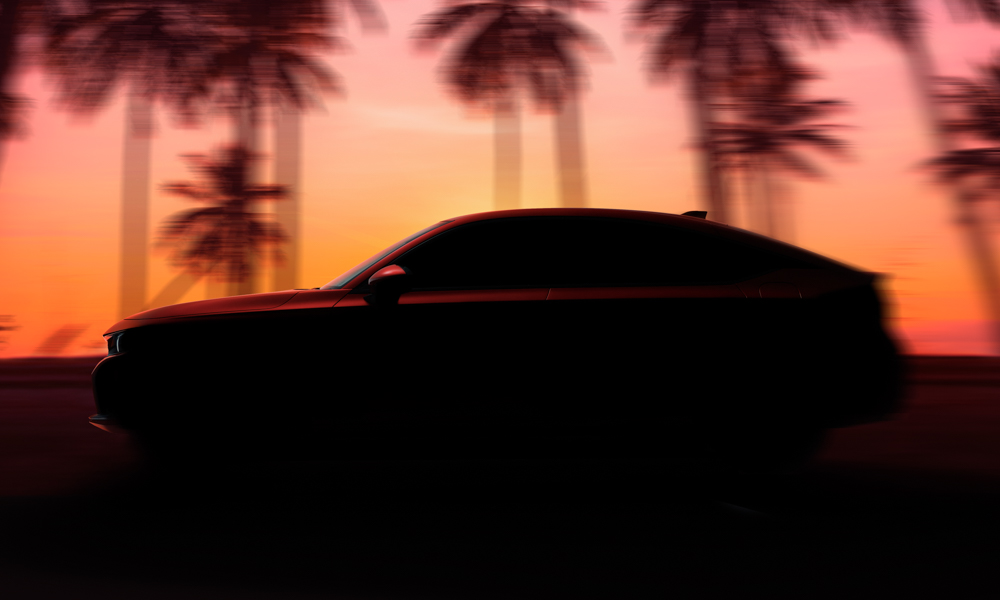 Honda says that its 11th-generation Civic is both upmarket and exciting to drive. And while the car certainly ticks the premium boxes, its continuously variable transmission spoils the fun. That's why the Japanese automaker made it a point to zero in on the party piece that will come with the hatchback version of its popular compact car: a manual transmission.
The only photo that Honda is willing to reveal at the moment is a blurry image of the hatchback's silhouette. But since you have already seen the sedan in its entirety, it shouldn't be hard to imagine what its trunkless twin will look like. If you can't contain your excitement, the Civic Hatchback's reveal will be on June 23 in the US (June 24 in the Philippines).
Expect the choice of engines to be the same as the sedan's, and we really hope that the six-speed stick will be paired with the more powerful 180hp 1.5-liter turbo mill. The hatchback could also be the base for the sporty Si and the racy Type R—both of which should genuinely be fun to drive—as it was with the previous-generation model.