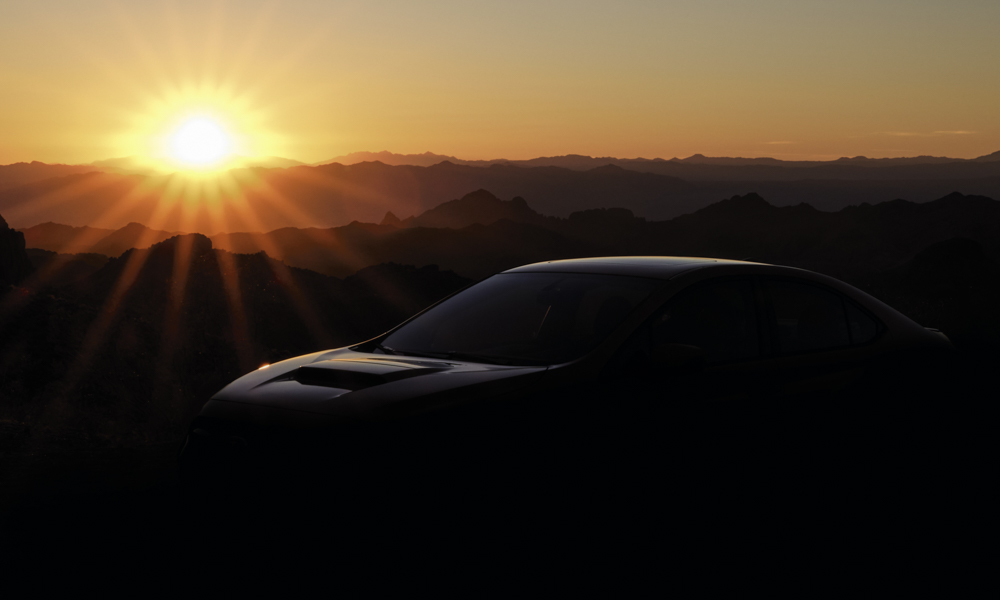 Teasers can come in a number of ways. Automakers would sometimes release a few photos of the car, or hand out an image of the upcoming vehicle's clearly discernable silhouette. In most cases, these pictures would come with a simple narrative of what we could expect from the new product.
But Subaru seems to be a little more secretive than usual with the all-new WRX. The photo you see here is the only one we have so far. That's not unusual, but what is a bit out of the ordinary is the rather short spiel that came with the photo:
Subaru of America, Inc. today announced the all-new 2022 WRX will debut this year. Stay tuned to www.subaru.com/2022-wrx for updates.
Okay.
Even visiting the website doesn't reveal any more information. However, we'll try to make educated guesses on what can be expected from the all-new WRX.
The photo clearly shows a hood scoop, which is a sign that the upcoming WRX will be turbocharged. We won't be surprised if the engine will be a 2.4-liter unit that powers both the Outback and the Ascent (or Evoltis). Also, a CVT might be the default gearbox. But we're hoping that Subaru will offer an optional manual transmission. And finally, it is likely that the all-new WRX will be based on the Subaru Global Platform just like the latest Impreza.
Are you looking forward to the all-new WRX?