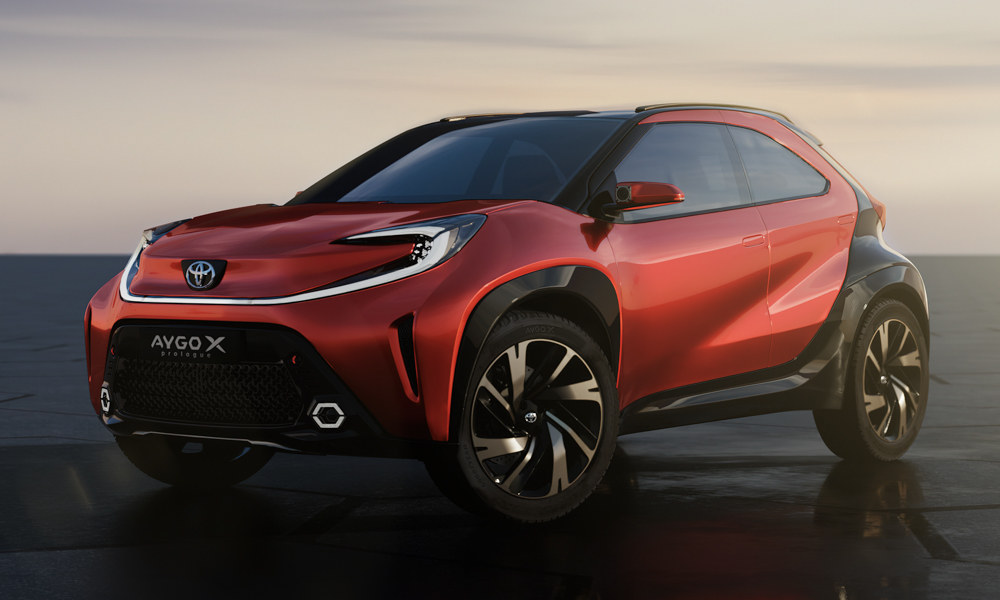 By now, you're probably already familiar with the ubiquitous Toyota Wigo and its clones sold in overseas markets, the Agya and the Daihatsu Ayla. And if those names aren't already confusing, there's the similarly sized but mechanically unrelated Toyota Aygo, which, interestingly, shares its underpinnings with the Citroen C1 and the Peugeot 108. We're not sure if that makes the car Japanese or French, but on looks alone, it's the one we'd rather have locally. And making us even more jealous is what Toyota's European design studio has managed to do with the cute little hatchback.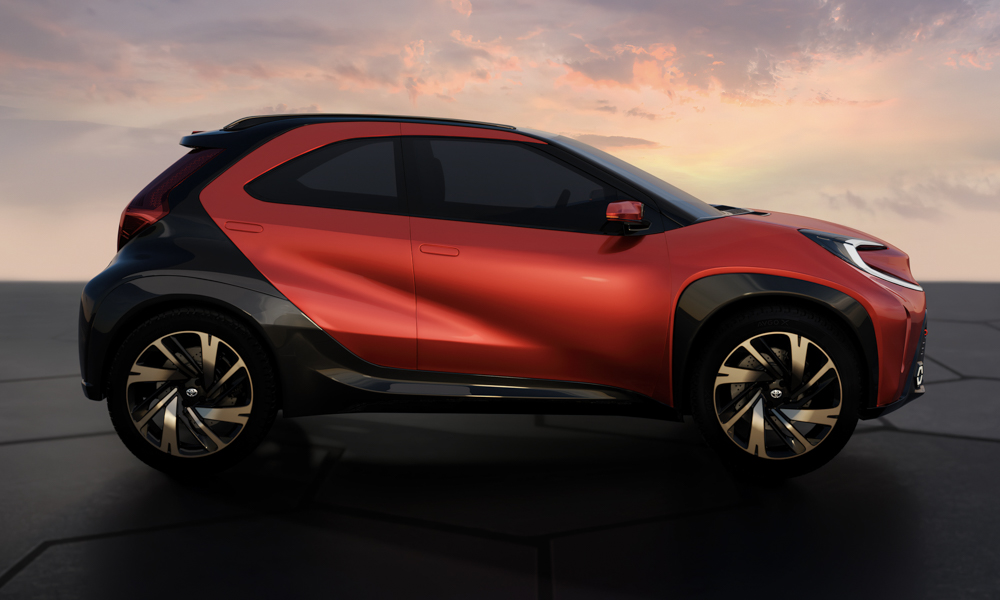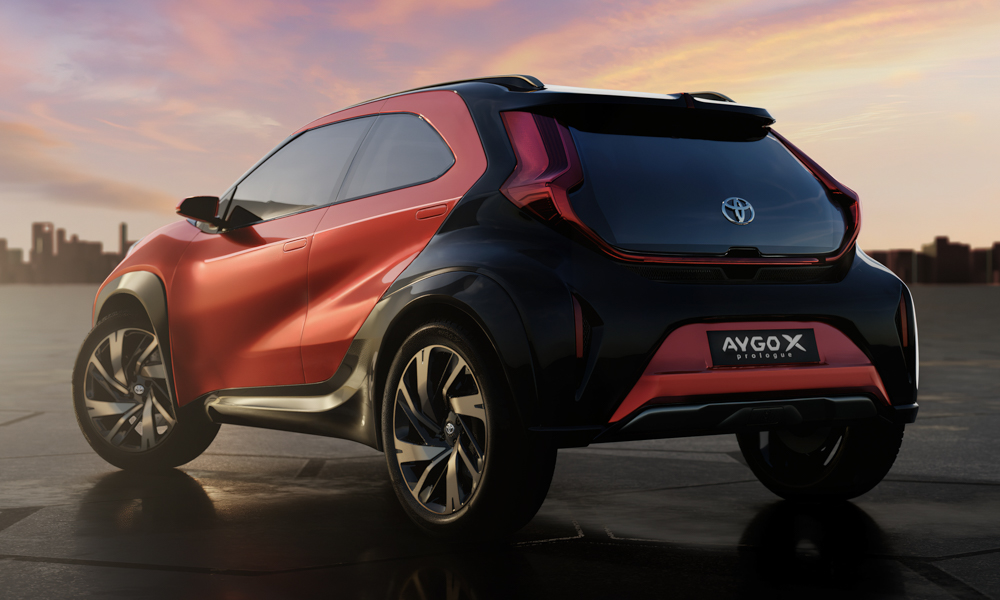 This is called the Aygo X Prologue, and it sort of rubs in the fact that Europe tends to get better-looking city cars. The vehicle is a pet project of ED2, Toyota's design HQ located in the south of France. The styling language is based on the demands of the city-car clientele in that part of the world. Just being reliable and practical isn't enough as buyers want trendy vehicles that are also fun to drive. And Toyota has done a pretty good job of injecting some playfulness into the already flashy Aygo.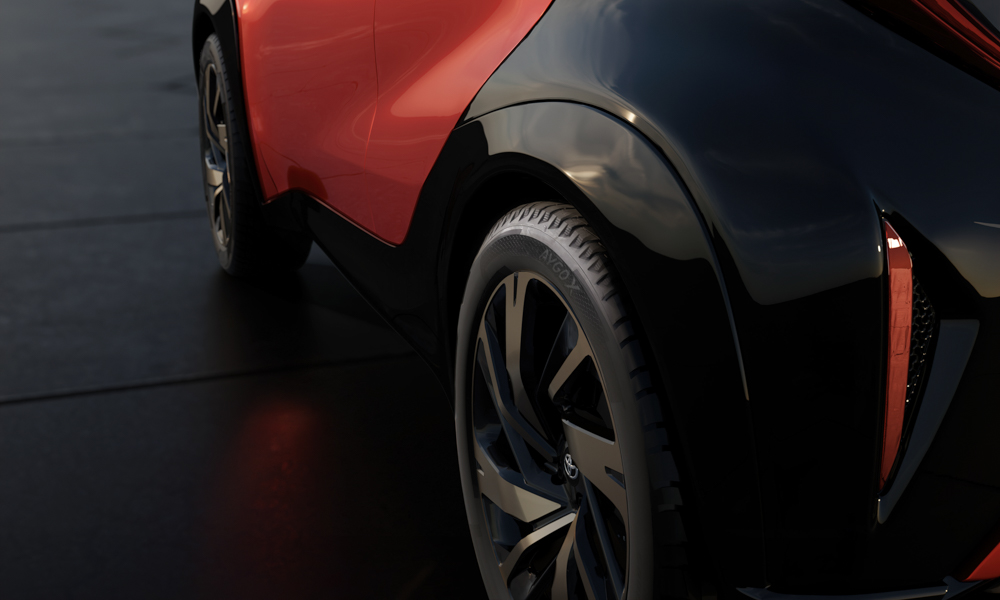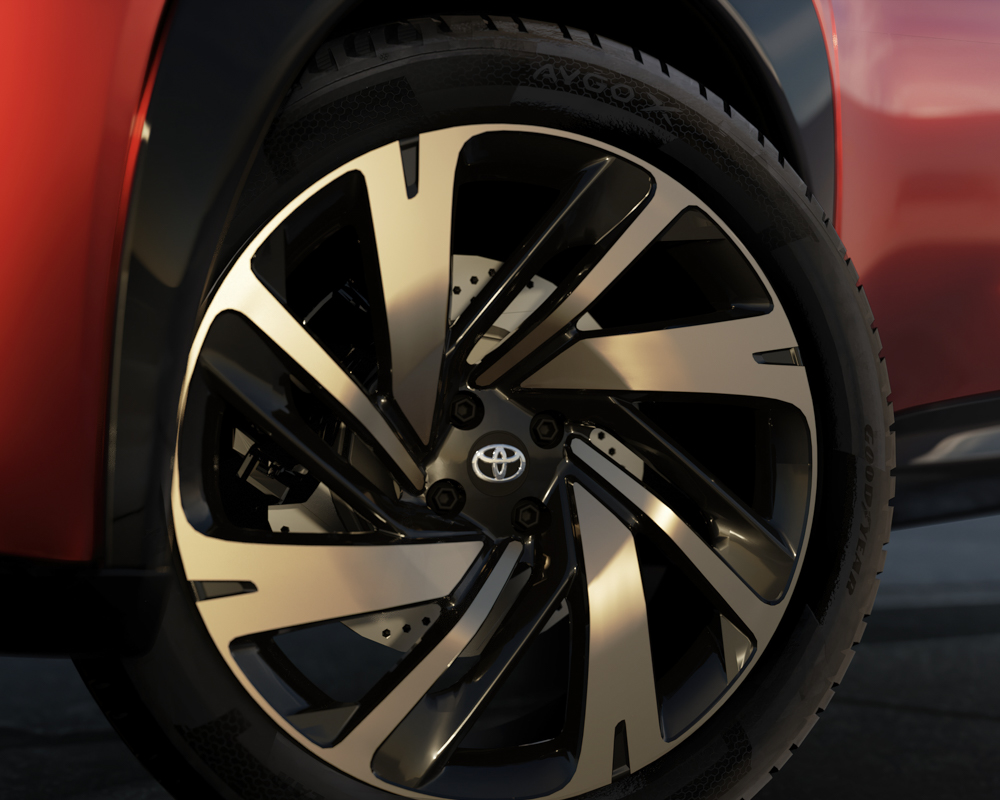 The most eye-catching parts of the Aygo X Prologue are the wheels. These are so big and wide relative to the car that designers felt the need for sculpted fender flares. It seems like Toyota envisions this thing to have some mild off-roading capability if the increased ground clearance and the front and rear skid plates are any indication. The rear one, in particular, apparently comes with a provision for mounting a bicycle rack. There is also a small action camera nestled somewhere near the side mirror, so the Aygo X Prologue can capture all of the supposedly crazy stuff that it can do.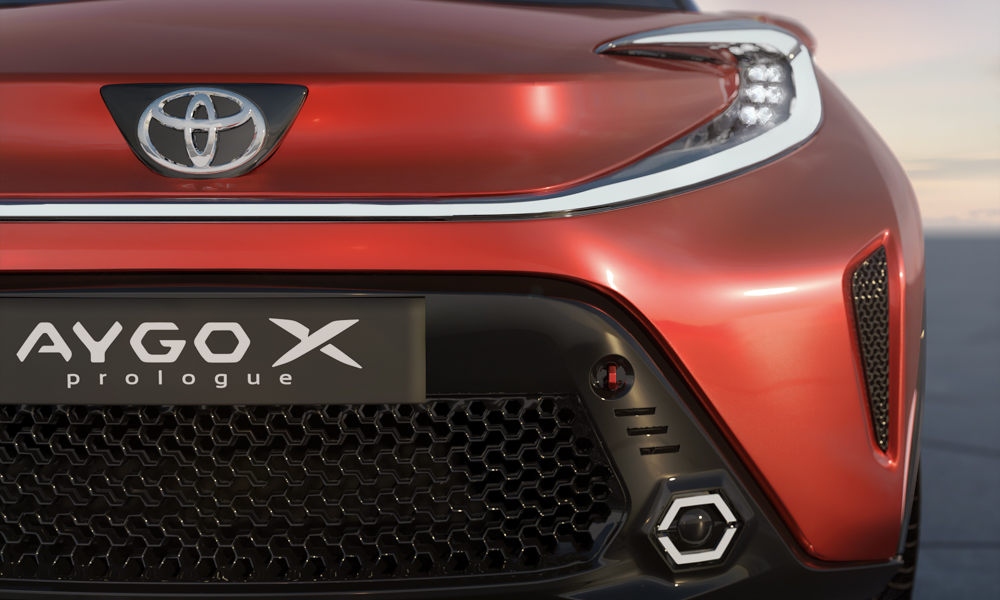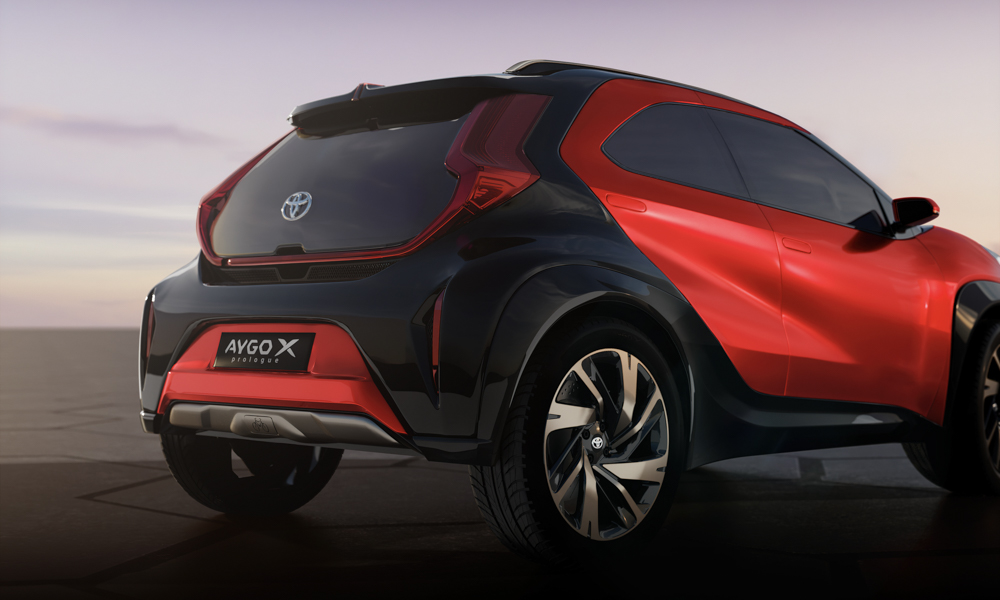 In mixing the Aygo X Prologue's red paint, designers didn't have to look any further than the office pantry. Toyota's quest for a spicy color had them looking for inspiration from ingredients that set fire to the palette: chili, ginger, wasabi and black pepper. On that list, chili comes out on top on the Scoville scale. After a sprinkling of blue metallic flakes, the special hue is aptly named Sparkling Chili Red and is paired with black to produce a unique two-tone livery.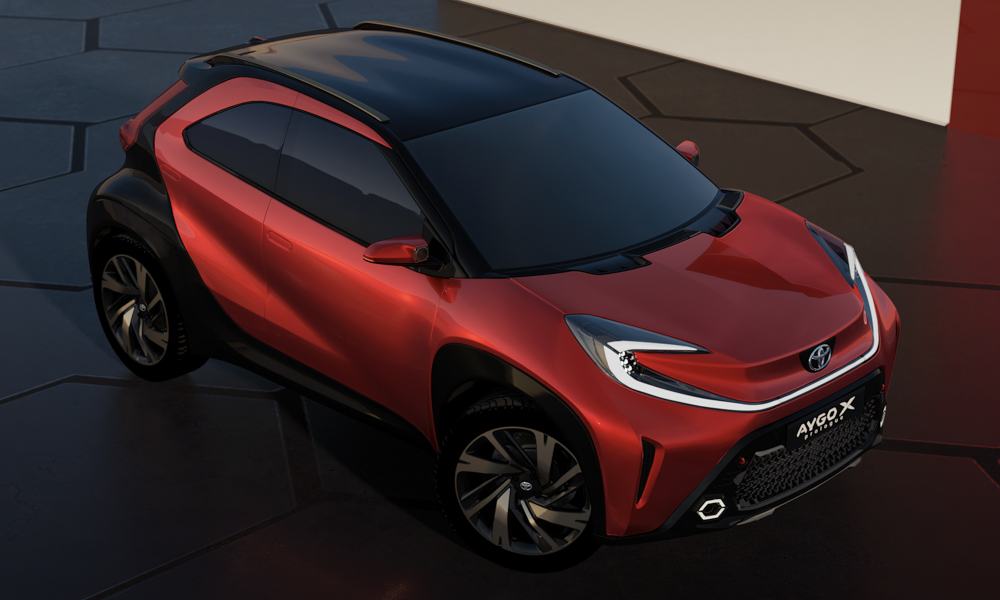 As with most concept cars or preview sketches, the Aygo X Prologue's crazy proportions will more than likely never make it to production. But as the current Aygo is already more than six years old, the time to launch a new one is quite ripe. And if this car is anything to go by, we feel like we'll be jealous once again over Europe's upcoming Japanese (or French) city car.