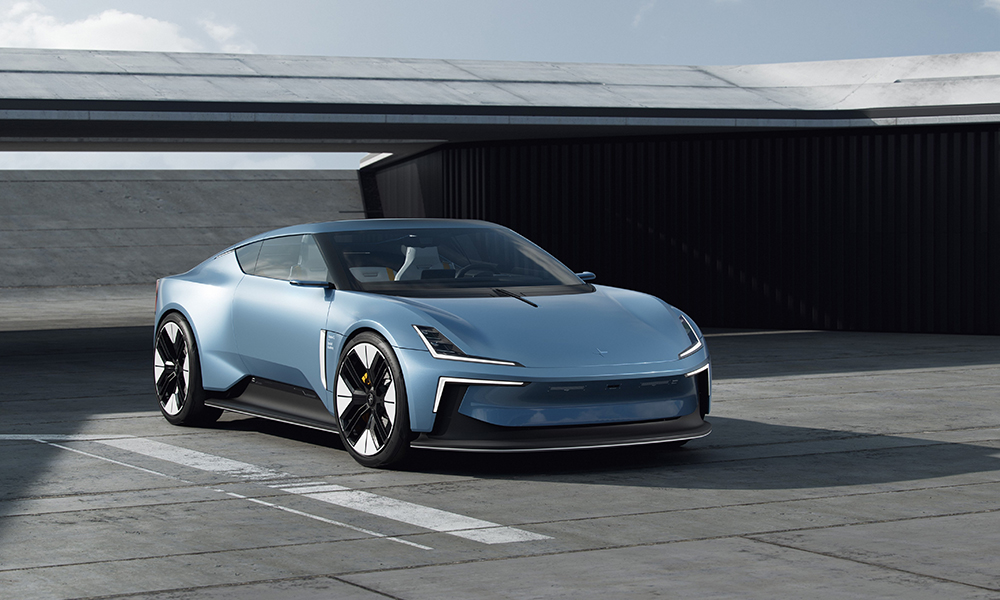 Polestar has built up a bit of a reputation for creating extremely desirable electric cars, and the Swedish company just turned up the heat again with the fabulous-looking O2 concept. Dubbed as the "hero car" for the brand, this fully electric roadster presents the automaker's vision for an electrified sports car, and boy, have they created a stunner. Sitting on 22-inch rims and standing around 4.6m long, the O2 cuts a dashing figure and wows the eye with its sharp lines and dynamic presence. Fitted with a hardtop instead of a soft roof, it can turn from sleek coupe to raunchy roadster in a jiffy, all while adhering to the company's desire to build cars that are kind to the environment.
It rides on the bespoke bonded aluminum platform set that will also underpin the 2024 Polestar 5, and incorporates a number of materials designed to make it more sustainable. All soft materials in the interior are made from recycled polyester, the aluminum in the chassis is labeled according to its grade to make it easier to recycle, and a completely new thermoplastic mono-material is being used for a number of other parts. All of this work will no doubt help the brand in its quest to develop a truly zero-emission car by 2030.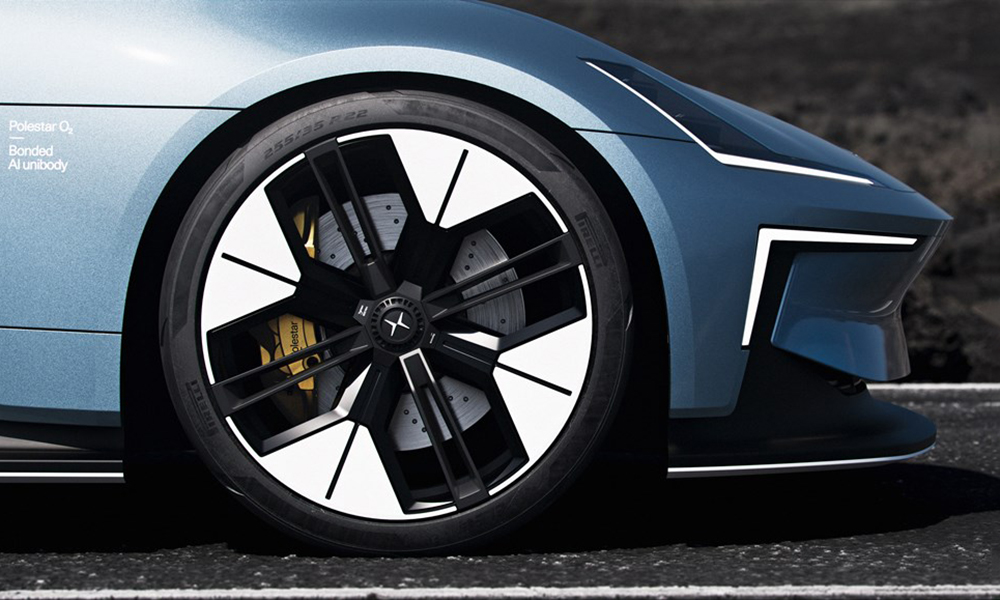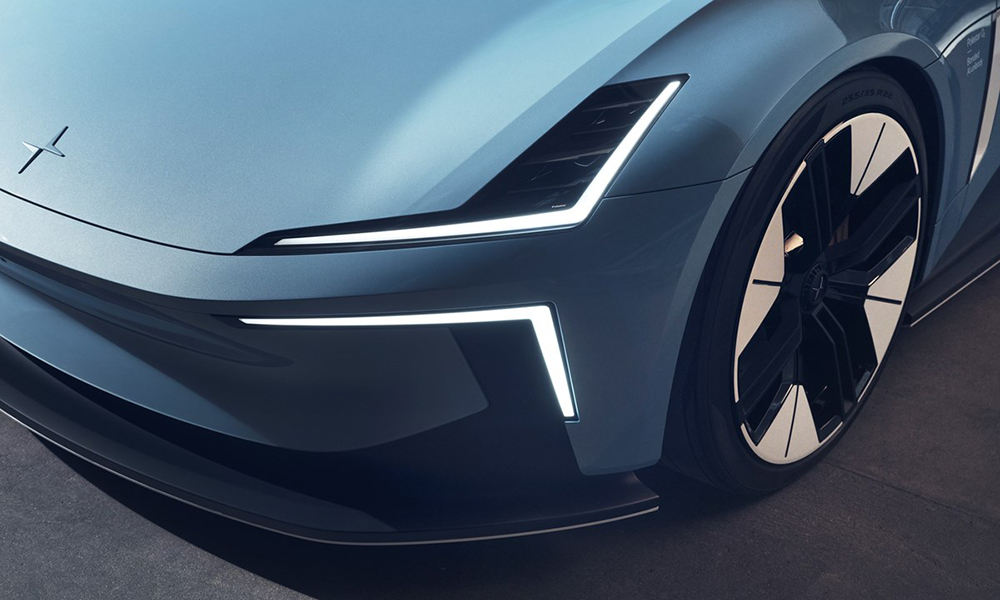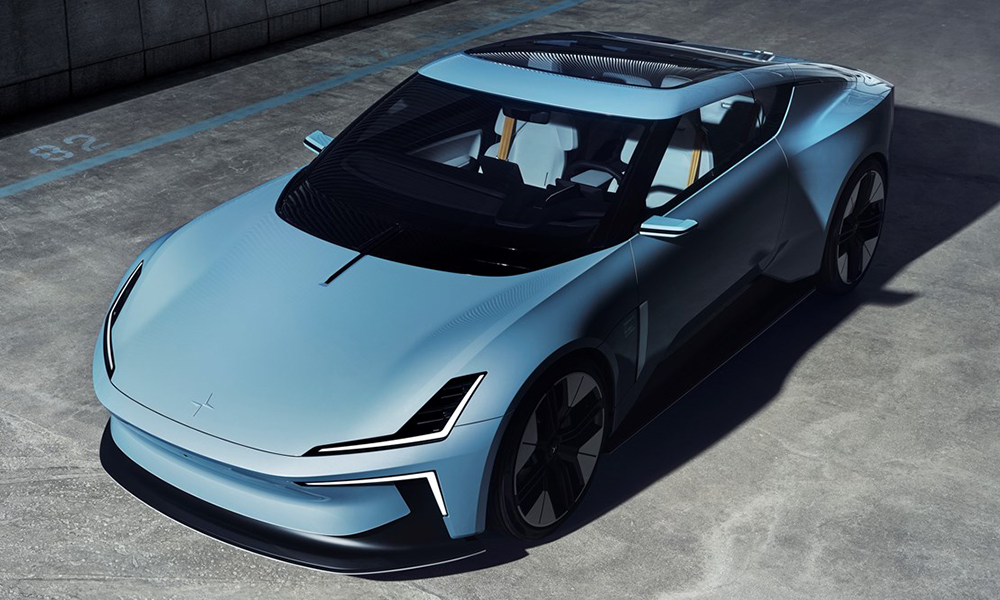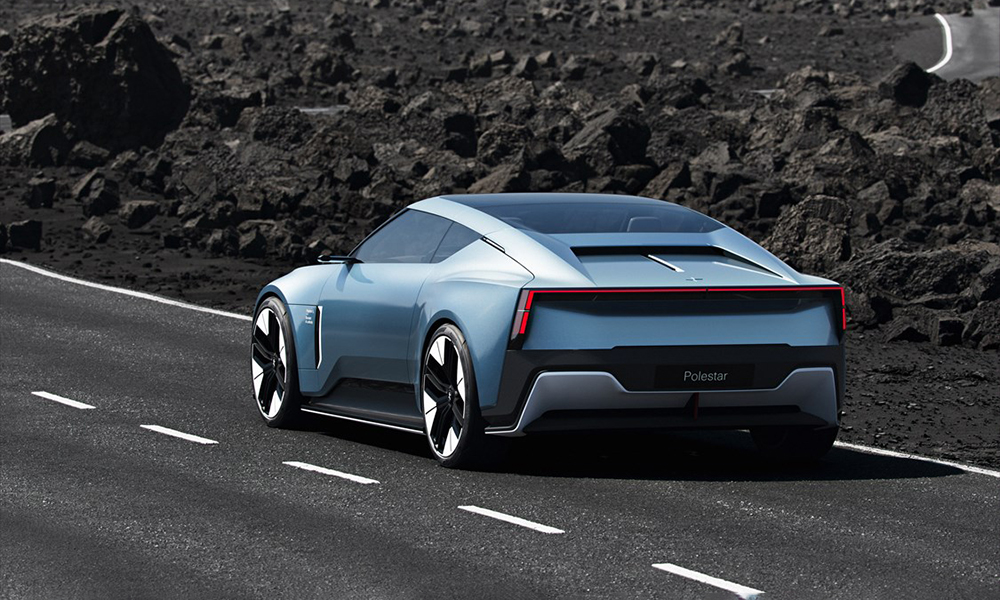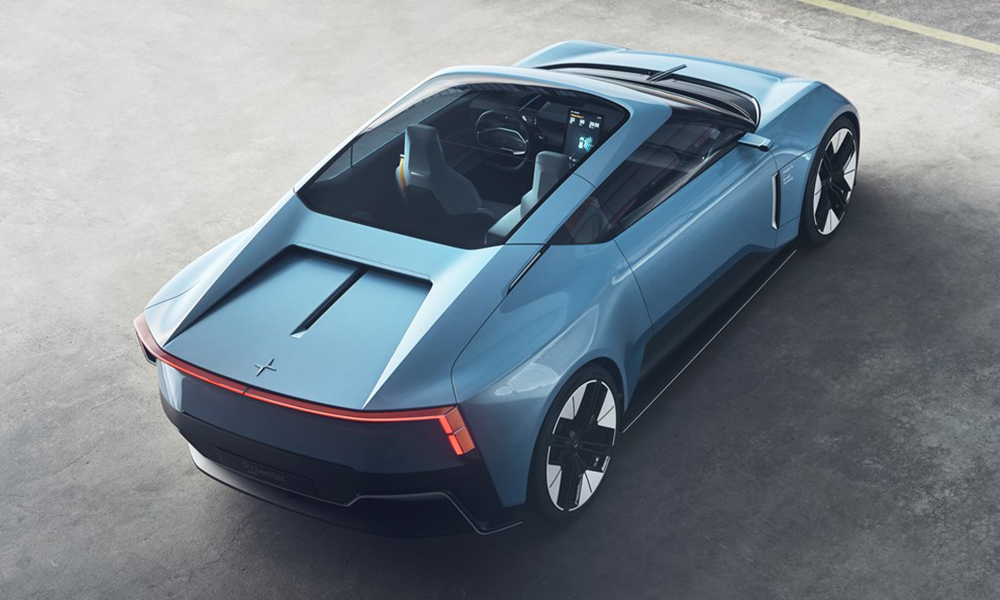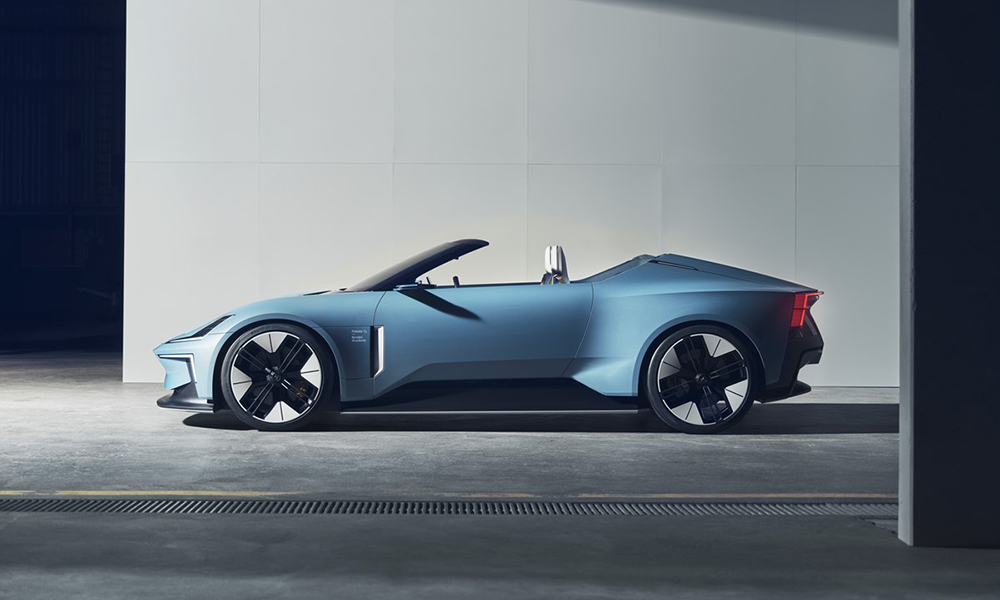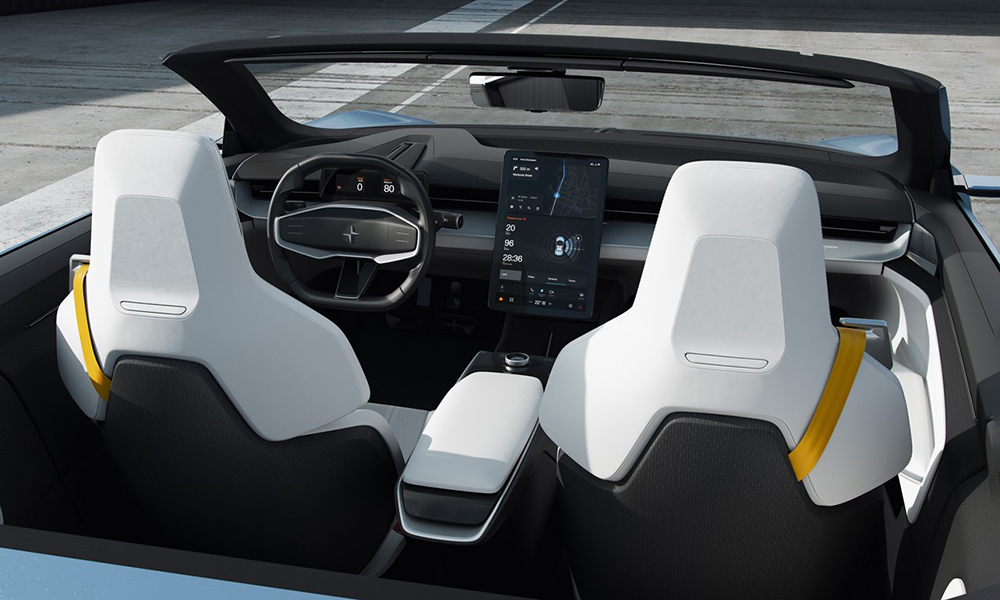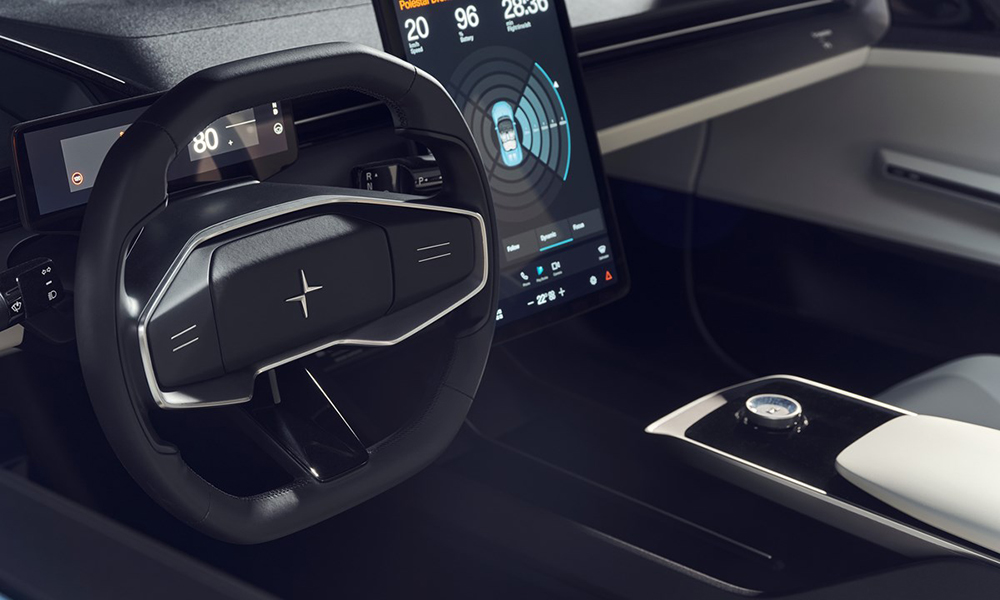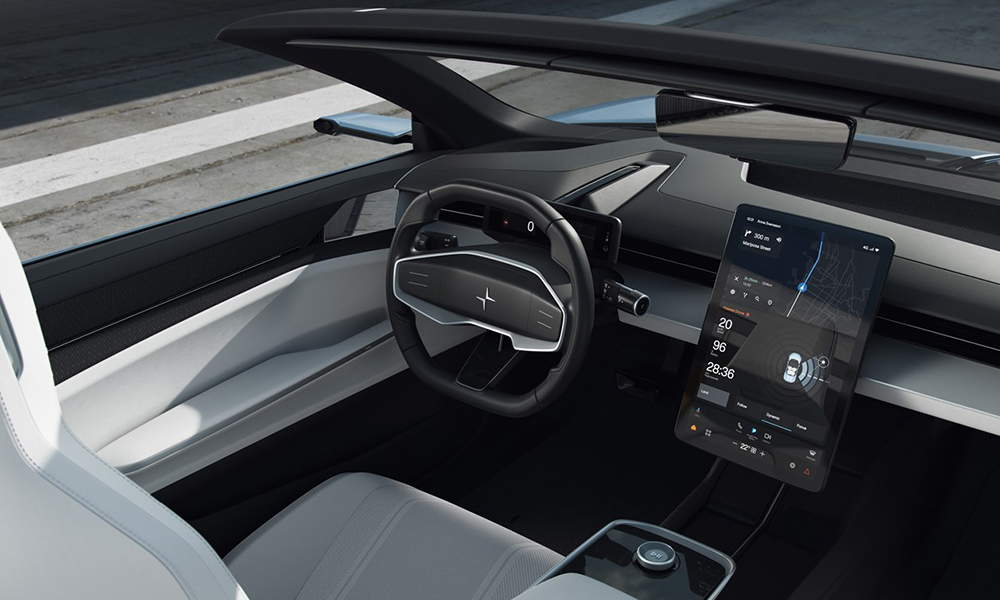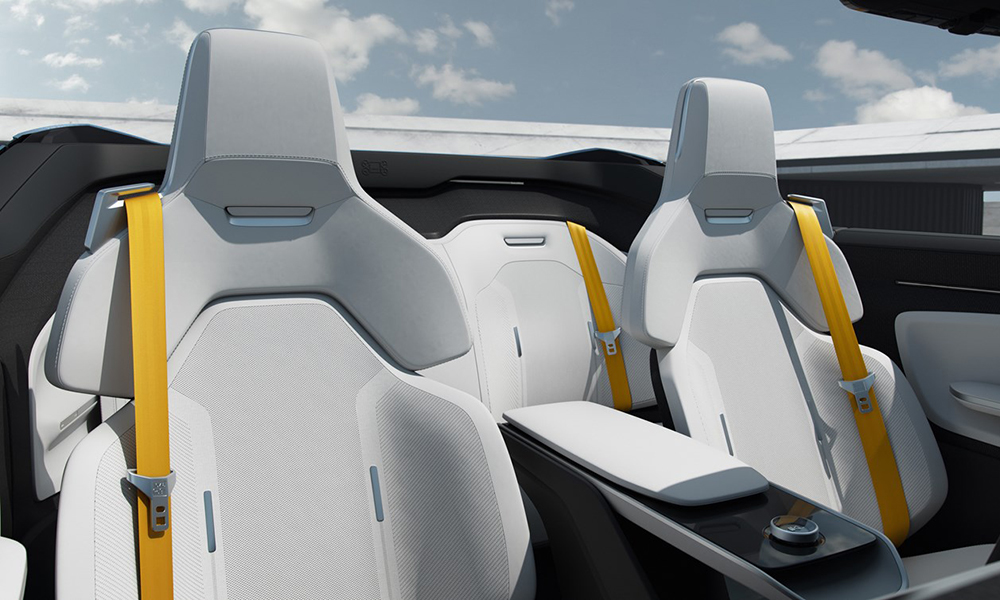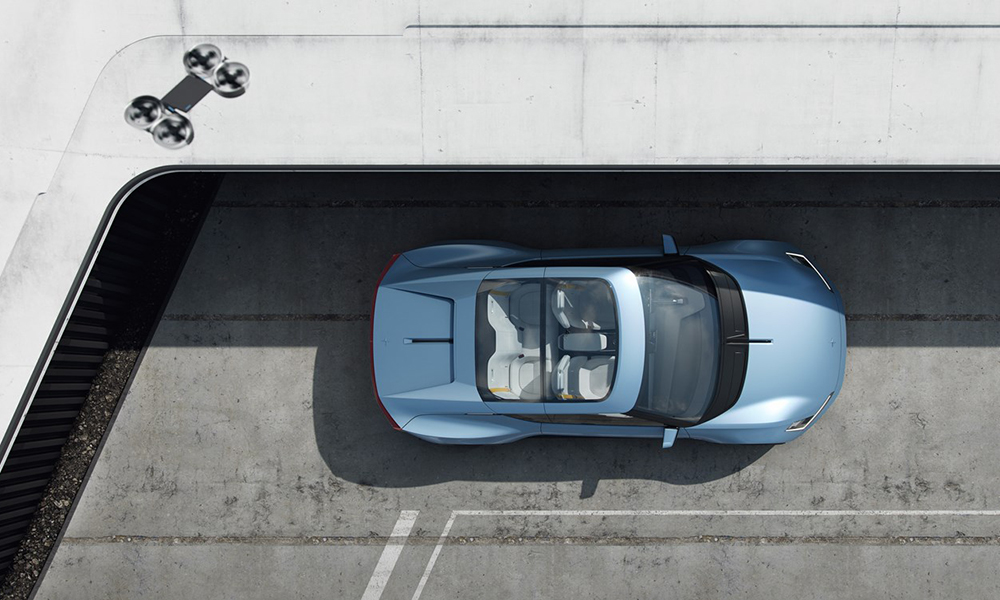 The most unusual feature of the O2 is the built-in autonomous drone. Developed in collaboration with consumer electronics brand Hoco Flow, the drone can take off from its storage space behind the seats while the car is already moving, and will then happily follow it at speeds of up to 90km/h. The driver can choose between two recording modes: atmospheric and action, with the first presumably designed for epic shots of you driving along scenic coast roads and the like, and the latter meant for more sporty sequences. Once filming is done, the drone will automatically return to the car, where the footage can then be edited and shared from the vehicle's 15-inch center display.
Any captured footage will show the beautifully and aerodynamically sculpted bodywork that was designed to not only look great but also increase range. But it won't be able to show some of the other tricks of this car, such as integrated ducts that improve laminar air flow over the wheels and the body sides, and the rear lights that function as air blades to reduce turbulence behind the sporty speedster. The firm is as tight-lipped about the exact performance figures of the vehicle (as it is about its likelihood to become a production car), but company boss Thomas Ingenlath is at least on record as saying that all their concept cars are tangible and realistic, so there is hope.