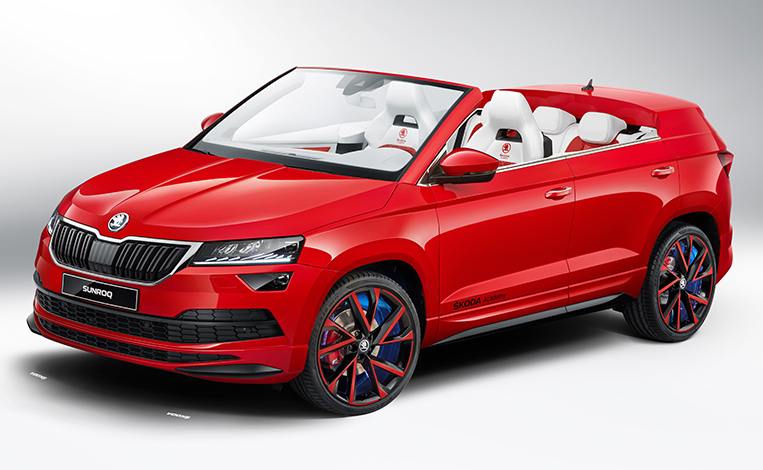 What were you doing during your college thesis days? As an electronics engineering student, I was in the laboratory looking at alternating-current waves on oscilloscopes and blowing up high-voltage capacitors. But for the students of the Skoda Secondary Vocational School, they get to raid the Skoda parts shop and create cool cars like this Sunroq concept.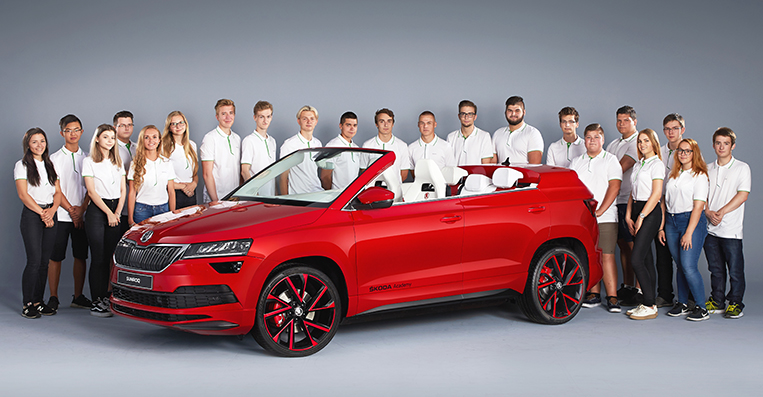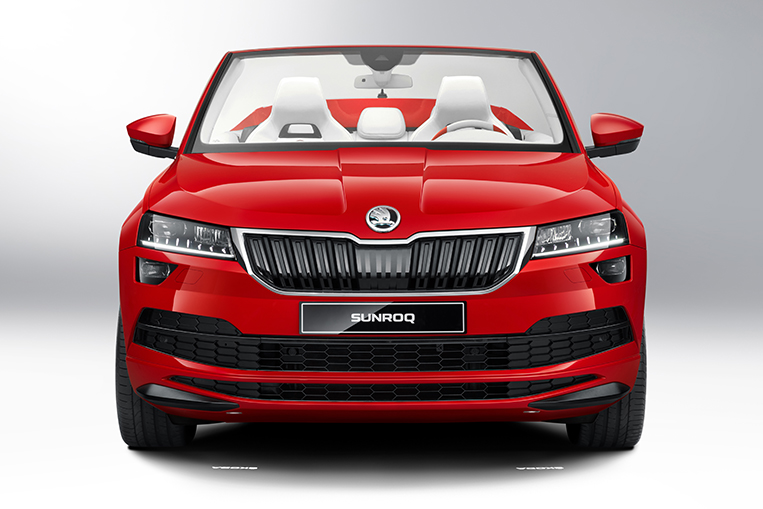 The Sunroq is the result of eight months of research and development by select students at Skoda's own trade school in Mladá Boleslav in the Czech Republic. The name Sunroq—picked out from a contest by Skoda on the brand's Facebook page—is a portmanteau of "sun" and "Karoq," the latter being Skoda's compact SUV. The sun part comes from the fact that the Sunroq is essentially a Karoq with its top chopped off. The vehicle's target market consists of young adults who need space for their surfboards but want the open-air feeling of a convertible.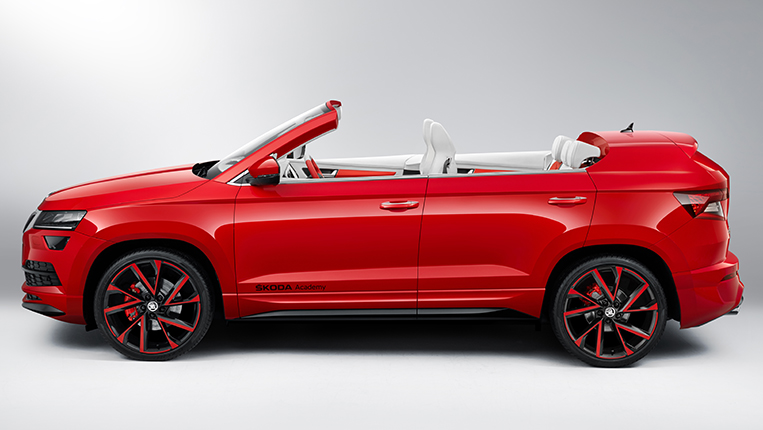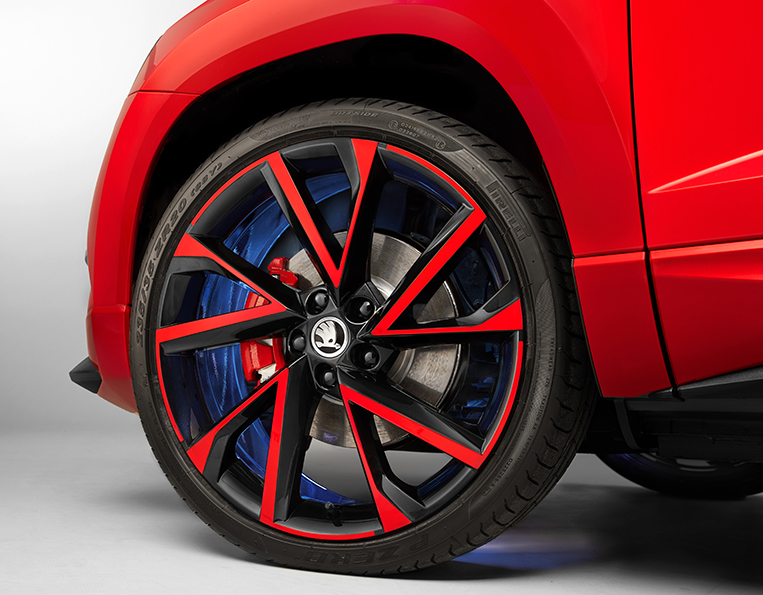 The Sunroq retains the Karoq's physical dimensions and 1.5-liter TSI engine. But that's about where the similarities between the two cars end. The Sunroq sits lower to the ground thanks to shock absorbers from the Octavia RS. The students had to reengineer the doors as well as the A and B pillars since there was no longer any roof to brace the car's structure. And because losing the roof meant losing the tailgate, the Sunroq gets a completely new trunk lid. Skoda says that these modifications enable the vehicle to take on rugged terrain and handle winding roads with confidence.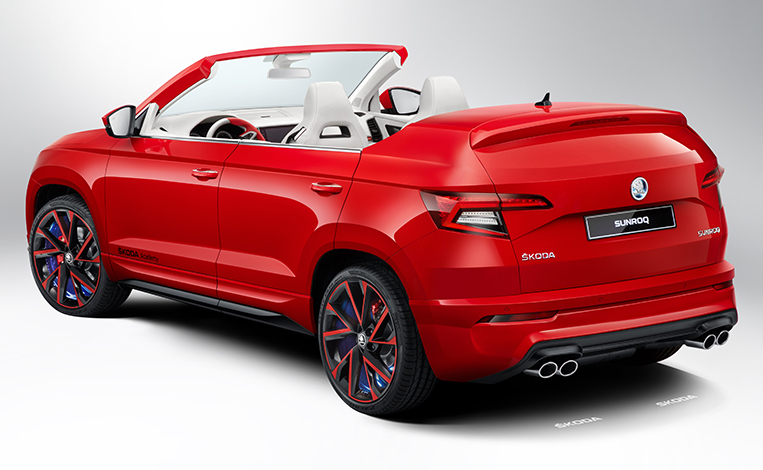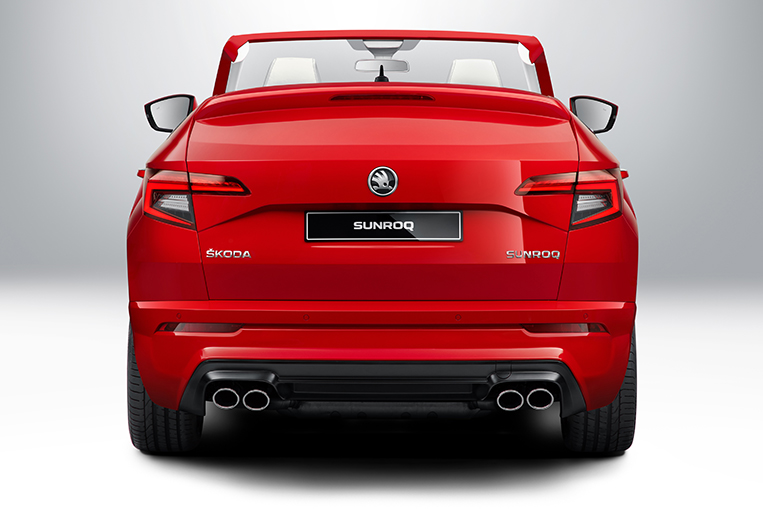 But the lessons learned didn't just end with chopping up a car and turning it into a drop-top. During the initial phases of the design, the students had an opportunity to discuss the feasibility of their concept with Skoda engineers. It was during these meetings that they learned the art of reasoning and compromise—crucial skills that any young professional must have in the corporate world. These lessons helped the students skillfully combine the best of an SUV and that of a convertible.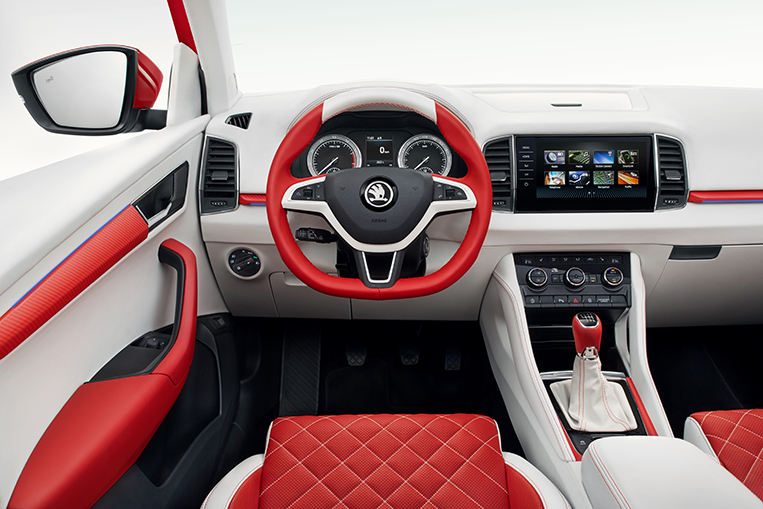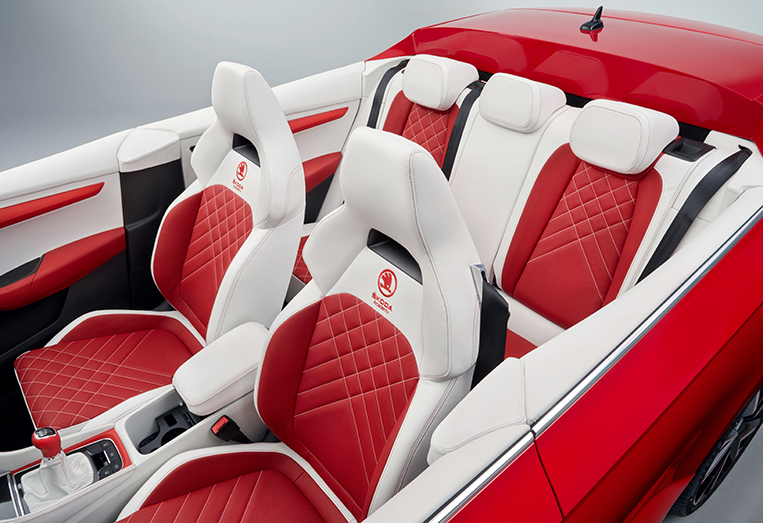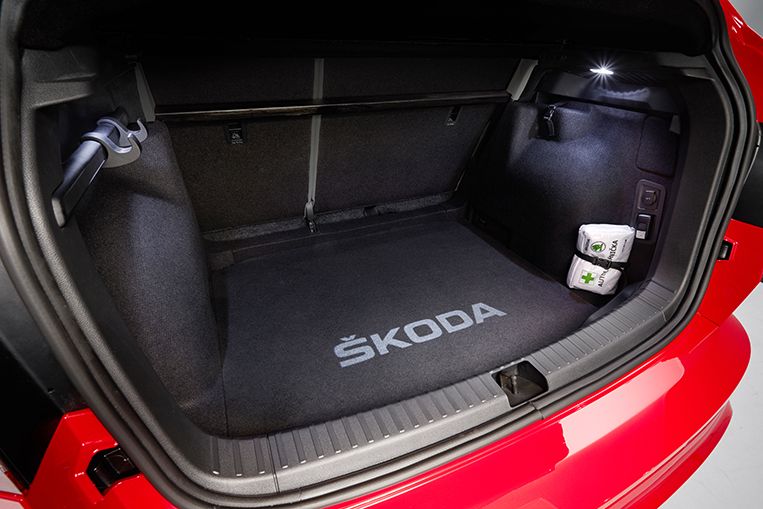 The Skoda Sunroq may not fit everyone's taste (myself included), but the story here isn't just about the car itself. Just like all of Skoda's student concept cars in the last four years, it's about a group of young people letting their imagination run wild and creating something awesome. Which brings me back to the question of what I was doing at the time of my college thesis. I was probably daydreaming about being let loose in the Skoda parts shop to build my dream Superb vRS.