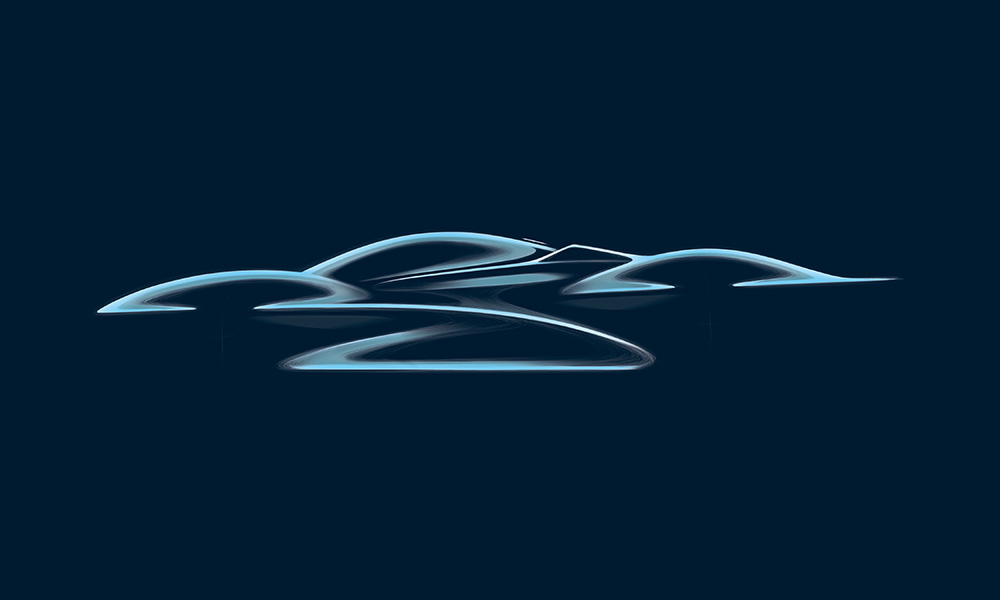 Red Bull is a name that you'd commonly associate with a sugary energy drink and extreme sports. The brand has been more successful with the latter, in fact, that its Formula 1 team (Red Bull Racing) has proven to be a force to be reckoned with.
While it definitely knows how to build some deadly quick race machinery with Adrian Newey at the helm, did you know that it is now going to be building a hypercar?
Enter the RB17, which is Red Bull Advanced Technologies' first hypercar project. If you're wondering why the name, 2021's F1 car was called the RB16B, and the 2022 car is called the RB18. Only 50 of these two-seater hypercars will be made at the Red Bull Technology Campus in Milton Keynes.
And, well, there's not that much to go on about, aside from a sketch of the hypercar's silhouette. We do know that it will be designed around a carbon-composite tub, utilize "the most advanced ground effect package available in a series production car," and be powered by a V8 hybrid engine with "just over 1,085hp."
Production of these vehicles will start in 2025, and it will cost £5 million a pop (P335,000,000). But that price tag will also grant you access to Red Bull Racing's simulators, vehicle program development, and on-track training and experiences. Plus, servicing and maintenance will be tailored to each owner.