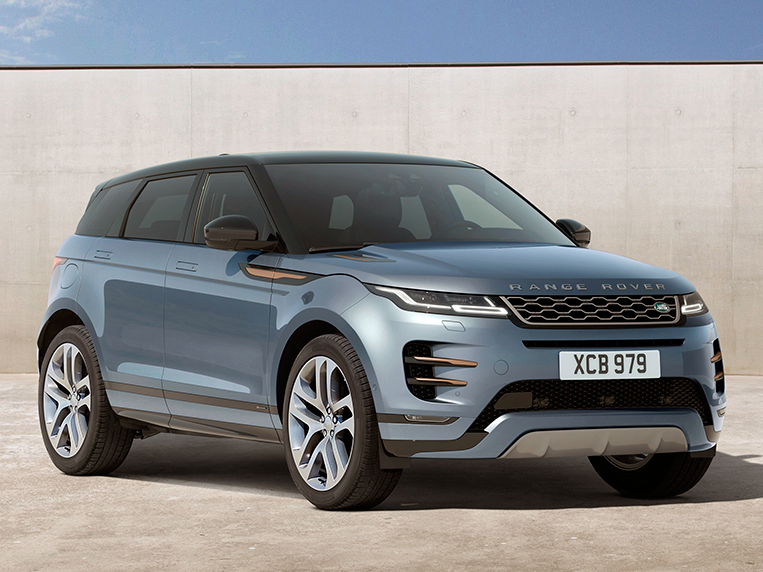 Back in 2010, Land Rover released a niche model that hip city dwellers didn't know they needed until they saw Victoria Beckham driving around in one. The Range Rover Evoque, which the company claimed was the first-ever luxury compact SUV, proved to be a considerable hit for the British carmaker, adding a pretty penny to the bottom line with its sales success in 127 countries. Now the second-generation Evoque has arrived, and it's a brand-new car that promises an even better drive for posh urbanites everywhere.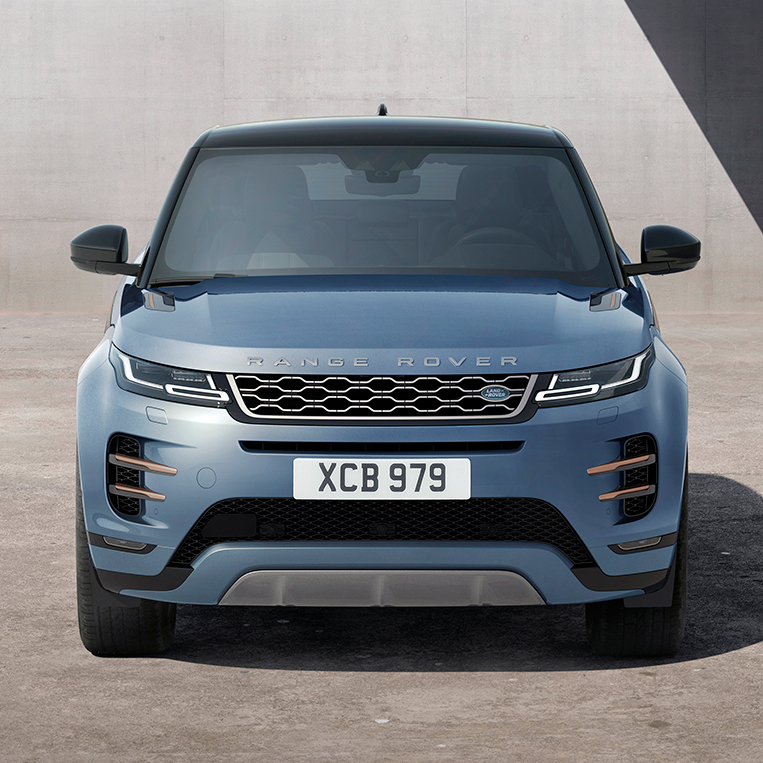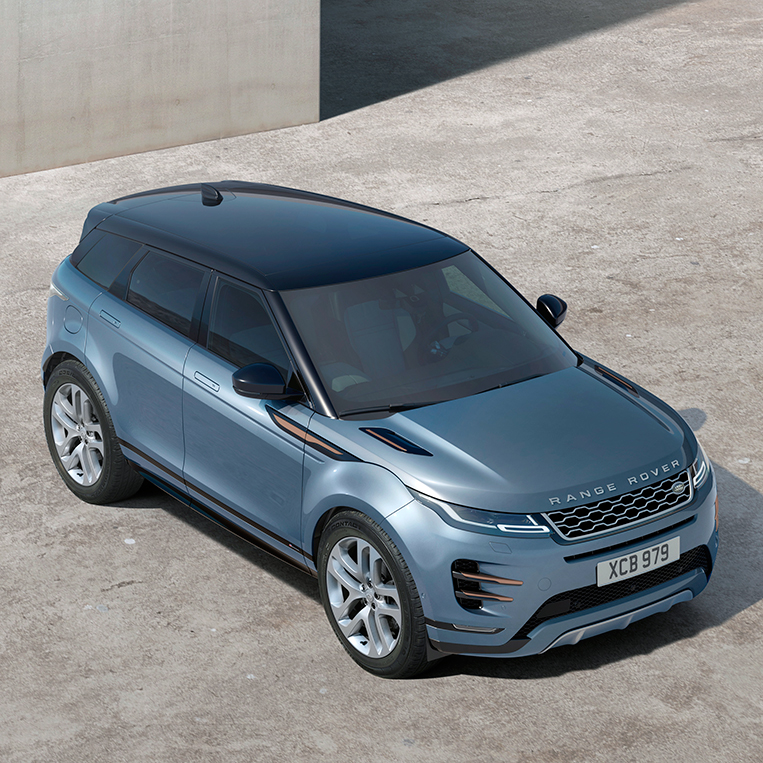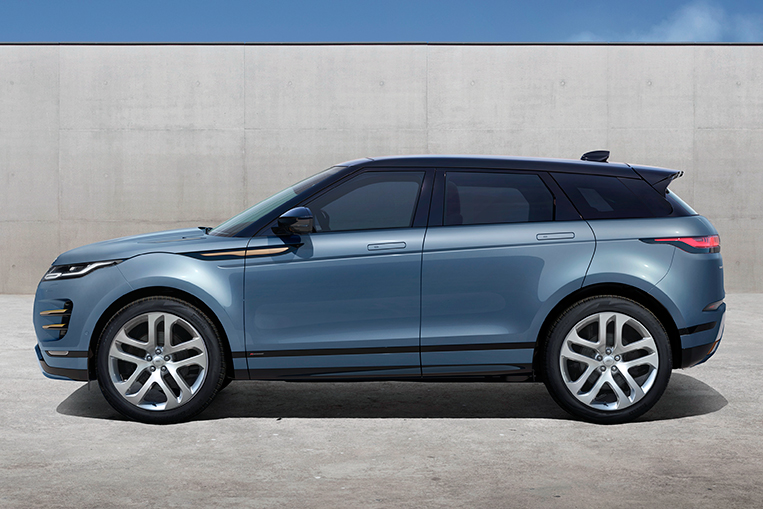 There was a time when SUV manufacturers at least tried to pretend that their vehicles weren't primarily used on urban roads, but Land Rover doesn't even bother to do that anymore. The new Evoque is openly advertised as a high-bodied car for the city, but it still carries some proper Land Rover genes should an owner decide to do more off-road than just parking with two wheels on the sidewalk—however unlikely that may be. Next to having all-wheel drive, the new-generation baby Range Rover also comes with an automatic surface detection system called Terrain Response 2, which it inherited from its big brother, and boasts a respectable wading capability of 600mm (100mm more than the old model).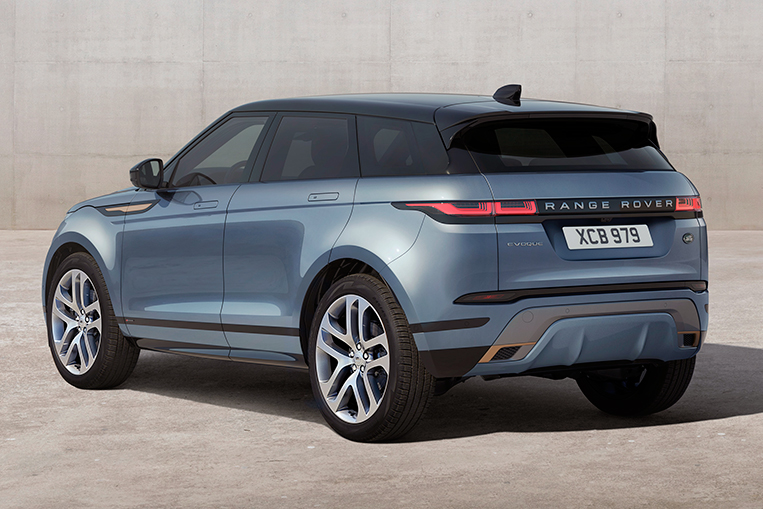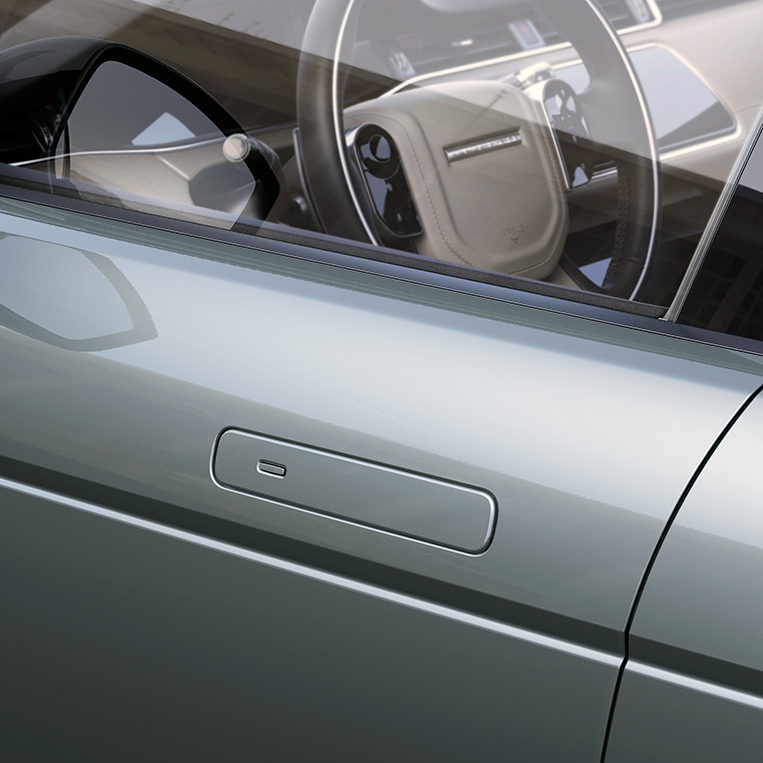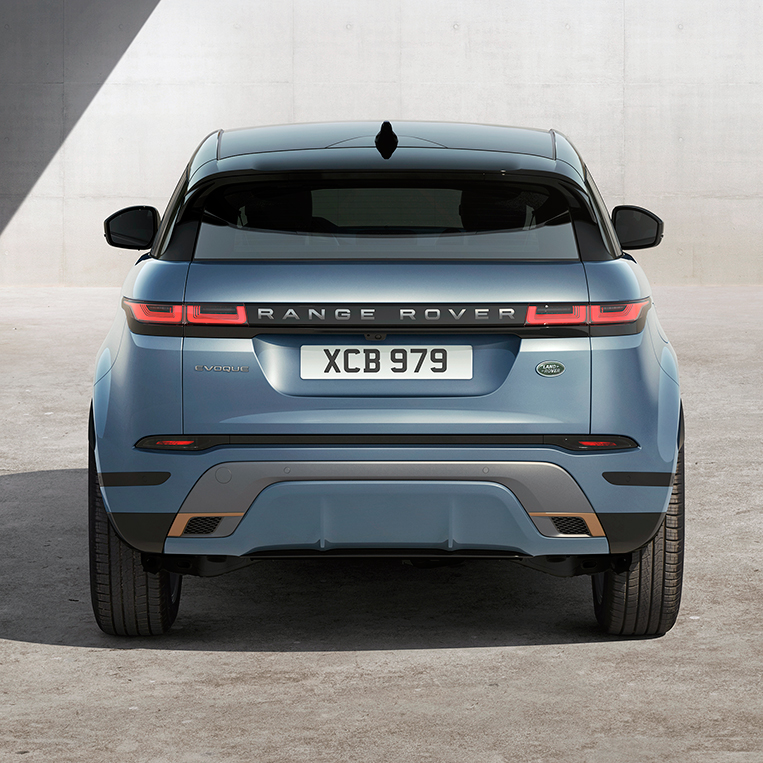 All is new under the hood as well, where the brand's first 48V mild-hybrid electric setup uses a belt-integrated starter generator to recuperate energy during deceleration, which is then stored in a lithium-ion battery before being used again to help the main powerplant during acceleration. This system promises to reduce harmful emissions and fuel consumption, with the engine switching off at speeds below 17km/h. The heavy lifting is still being done by an array of oil and petrol burners, with engine choices ranging from an entry-level 148hp/380Nm diesel motor to a top-of-the-range 296hp/400Nm gasoline unit. A plug-in hybrid version will be launched within the next 12 months.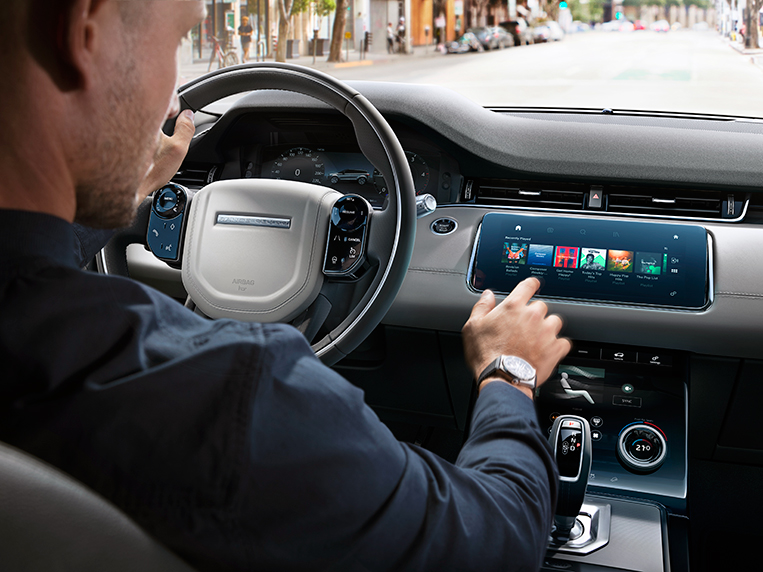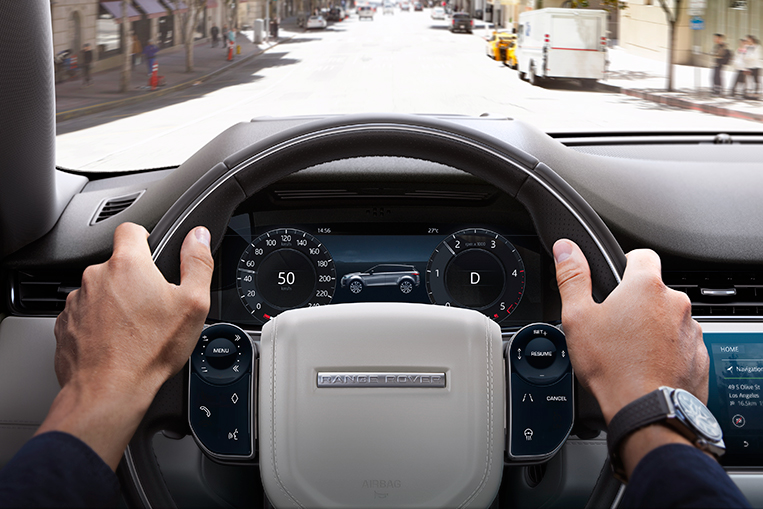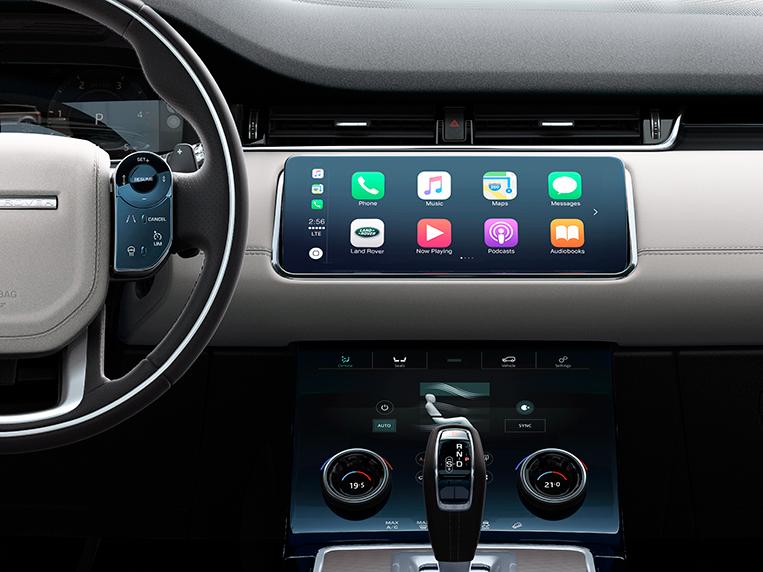 The design still follows the old model but seems less harsh, especially in the side profile that now comes across as more composed and with a less visually dramatic sloping roofline. It's still a bit of a looker, though, with the muscular front and shapely back now featuring even slimmer LED lights, while flush door handles and copper accents please the observer when his eyes glide along the side of the car. Measuring 4,371mm in length, the new Evoque is compact but by no means small. The new design also promises more space for passengers, with 20mm more knee room in the back, and a bigger trunk to swallow all your shopping bags. With the seats up, the cargo compartment can accommodate 591L, which is 10% more than the previous generation, and with the rear split-folding bench down, up to 1,383L can be stored. This should be enough for a golf bag or a stroller, according to the firm.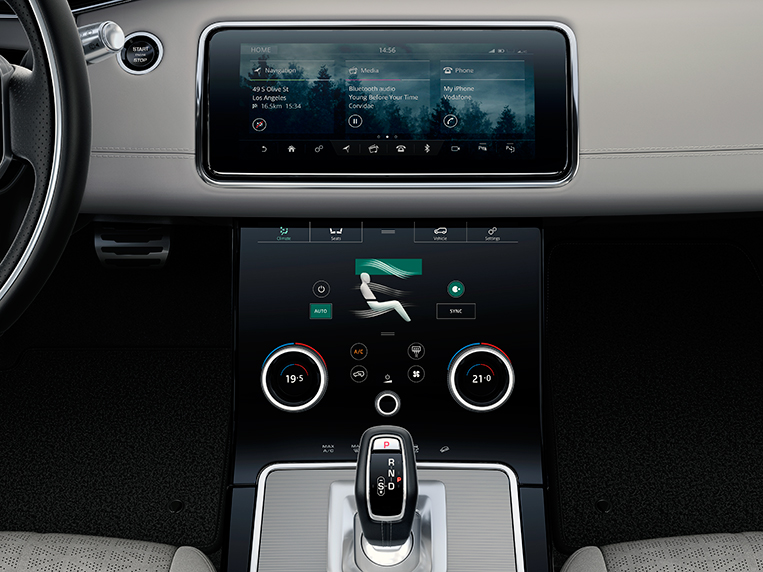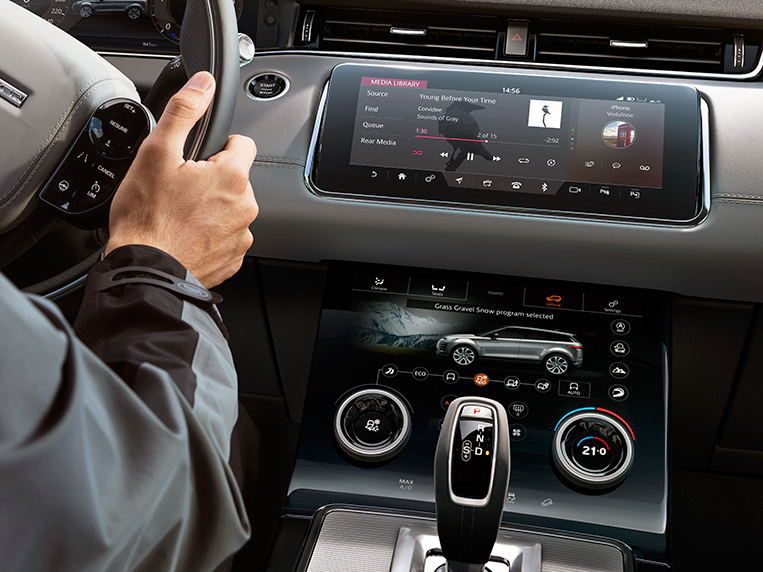 But the real highlight of this city crawler is the cabin. Not only is it as posh and luxurious-looking as you'd expect it to be, but it also comes with a beautiful new and minimalistic design, as well as some clever gadgets to make life easier. Two high-definition touchscreens that remain black until switched on dominate the center console and give access to everything from in-car entertainment to climate control, while another 12.3-inch high-definition display keeps the driver informed. Up to eight USB ports and three 12V charging ports make sure everyone stays entertained, with plenty of storage spaces—including a glove compartment big enough to store a tablet in—to keep things hidden from plain sight.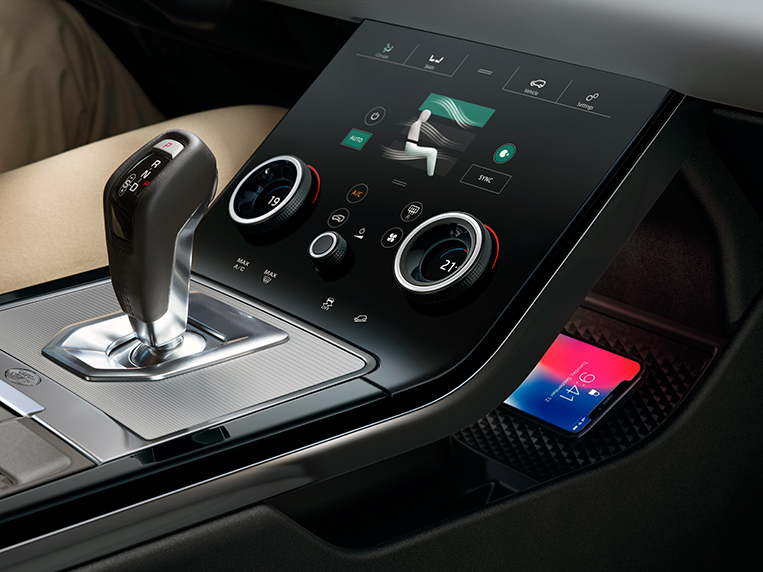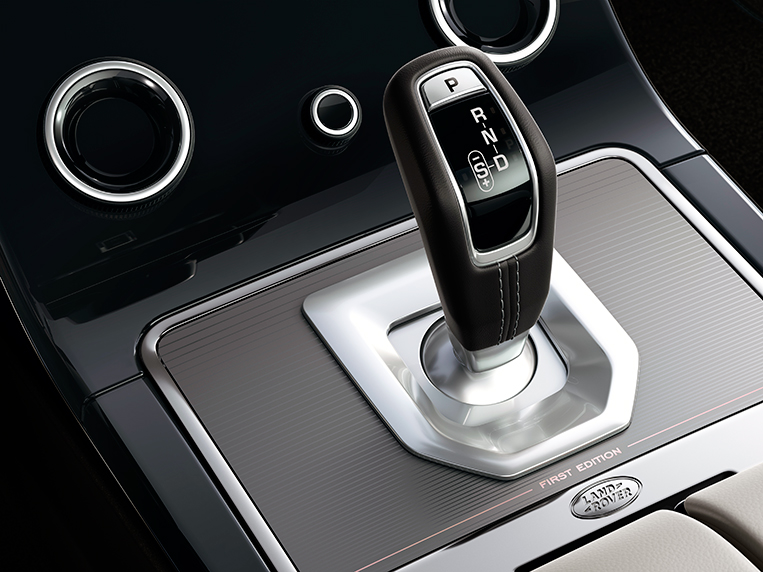 Two of the most interesting features are the new ClearSight rearview mirror (which uses a roof-mounted, backward-facing 60fps HD camera to display a real-time video of the surroundings behind the car) and a function called Ground View (which effectively makes the hood invisible by projecting a 180° view of the area under the front of the vehicle onto the upper touchscreen in the cabin). Land Rover says this will help drivers navigate rough terrain better and avoid hitting curbs in town. Another function called Smart Settings apparently uses artificial-intelligence algorithms to learn about the preferences of the driver and adapt to his needs like an onboard butler.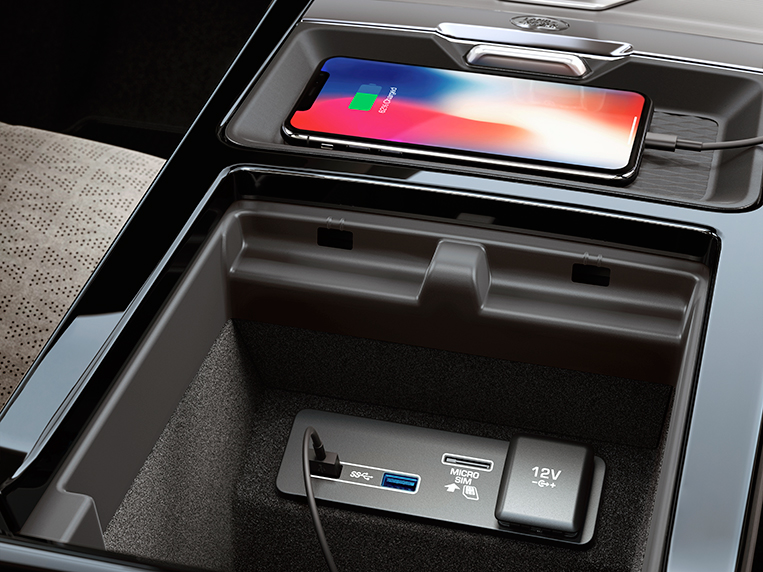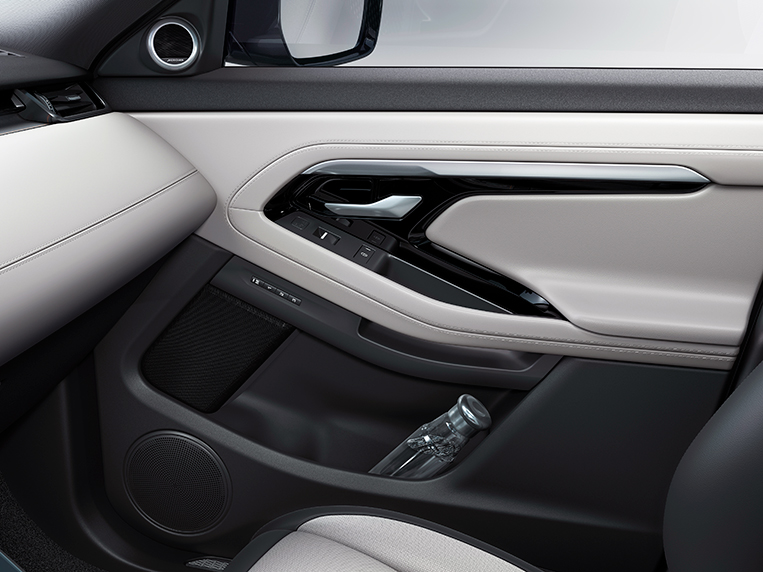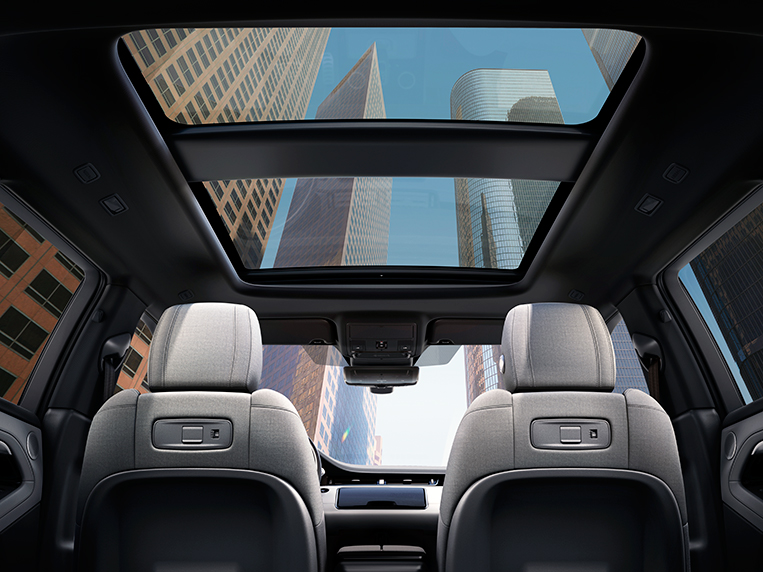 A ton of safety and driver-assistance systems are also present to round things off. Owners can even check on their car from a smartphone or smartwatch while away. The first-generation Evoque was the fastest-selling member of the Range Rover family, and we can't see the second-generation model do any worse. With its sharpened design and high-tech interior, this car is bound to find favor among the metropolitan movers, shakers and those who want to count as such. Prices in the UK start at £31,600 (P2.12 million), with the usual hefty premium (read: taxes) to be applied when the car reaches our shores.