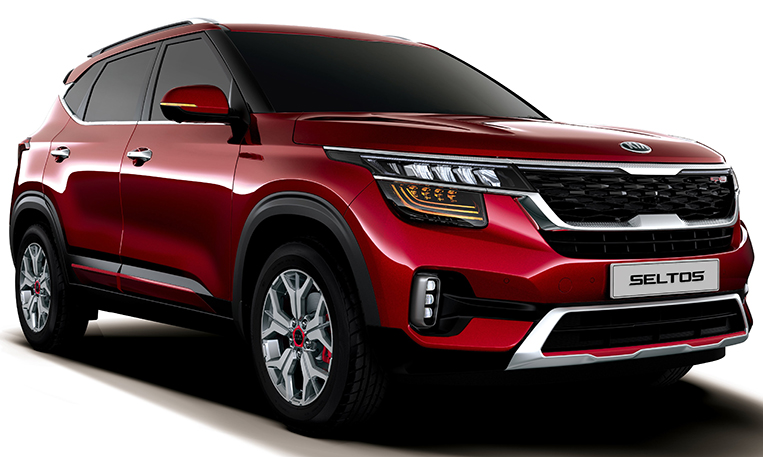 SUVs are taking over India's roads. What used to be the domain of the family hatchback is now steadily becoming the territory of the crossover. These vehicles are sold by almost every automaker in the country—from the budget-friendly Tata Nexon to the premium Volvo XC40. Pothole-ridden streets and perennial congestion in city centers have made the small SUV the Indian family's preferred ride.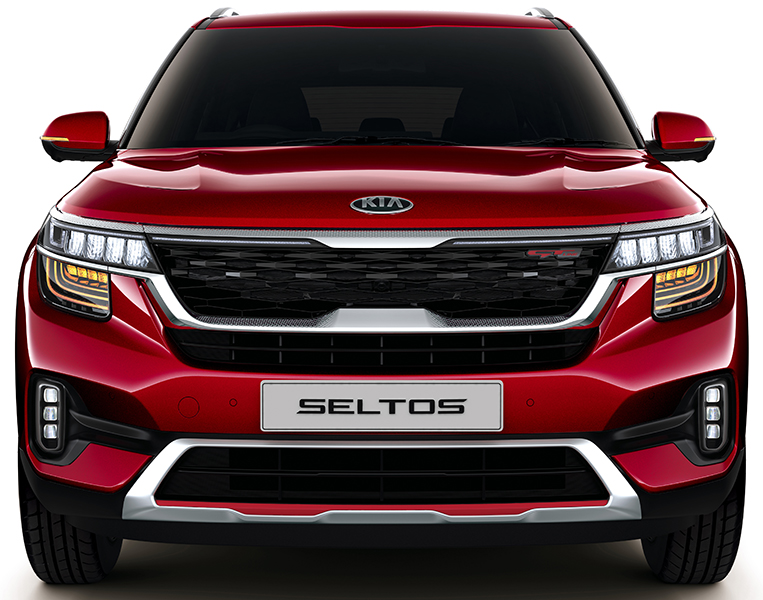 Kia's decision to debut the Seltos soft-roader in the South Asian nation is quite obvious. The car has raised suspension for those ugly stretches of tarmac. It is compact enough—no dimensions have been released, but it is reportedly the size of the Hyundai Kona—to be shoved into tight parking spaces. New Smartstream gasoline and diesel engines make it frugal while crawling through rush-hour gridlock. And finally, the Seltos will be manufactured at Kia's new high-tech production facility in Andhra Pradesh (the only location where it will be assembled outside of Korea, where the new model will also be built in Gwangju).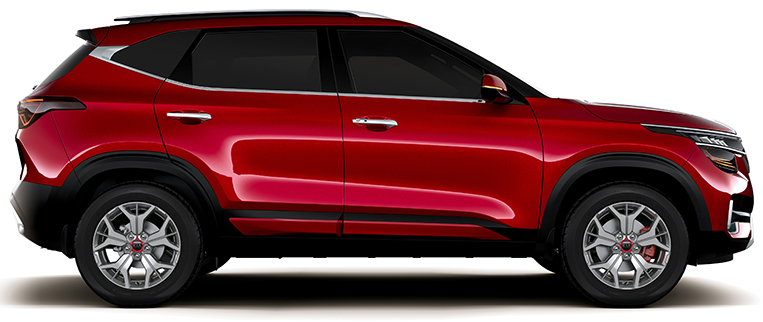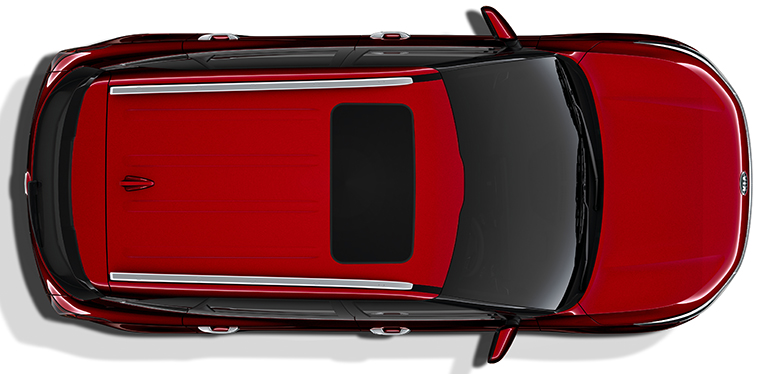 The ability to tackle bad roads and horrendous traffic aside, there is a lot to like about the Seltos. It's stylish, for one. The headlight clusters are funky-looking LED units. There are tasteful lashings of silver and chrome-effect trim pieces. The plastic fender overriders make the vehicle look more rugged than it has any business being. There is even a choice of pretty alloy wheels in various sizes.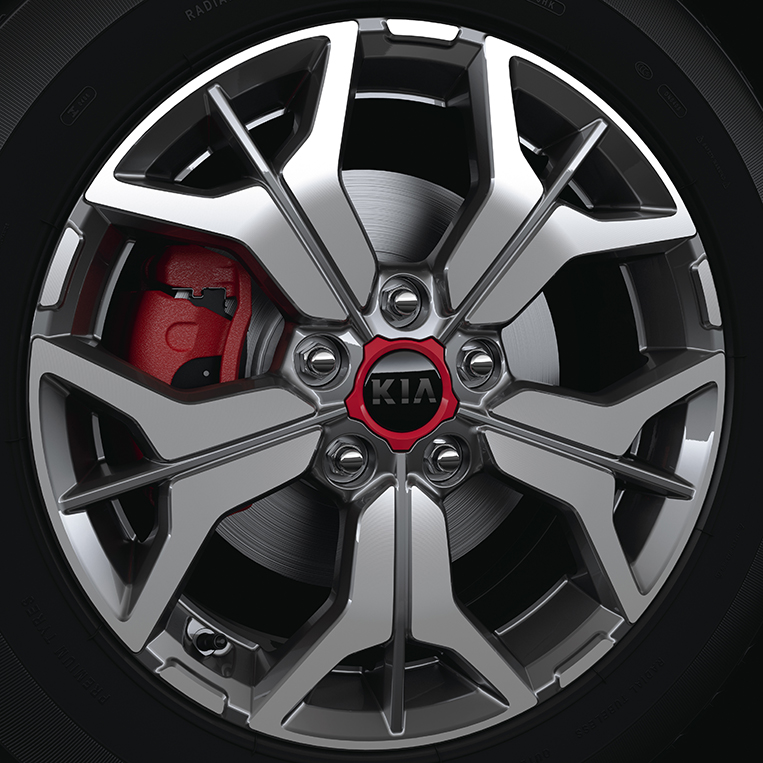 The Seltos comes standard with tech stuff that is near and dear to any Indian IT expert. The car is equipped with Kia's in-house Uvo Connect suite. The 10.25-inch touch-sensitive infotainment system has its own SIM card that retrieves and broadcasts real-time info to other Uvo users (such as traffic conditions and weather updates). Music is blasted through high-quality Bose speakers that work in tandem with an optional Sound Mood Lighting feature. Perfect for singing along Hindi-pop hits while sitting in traffic.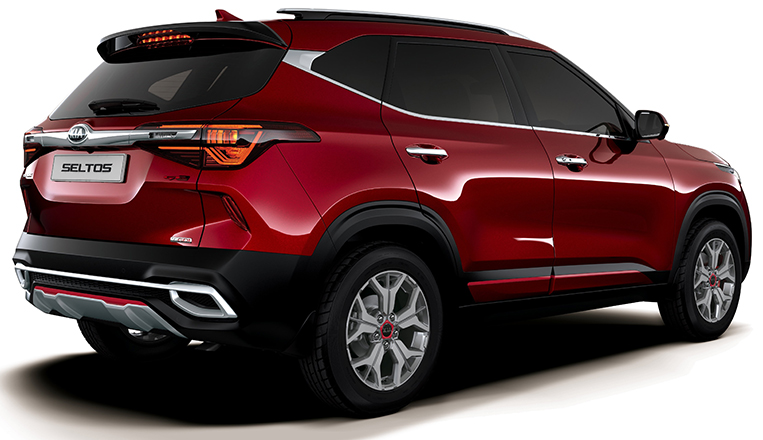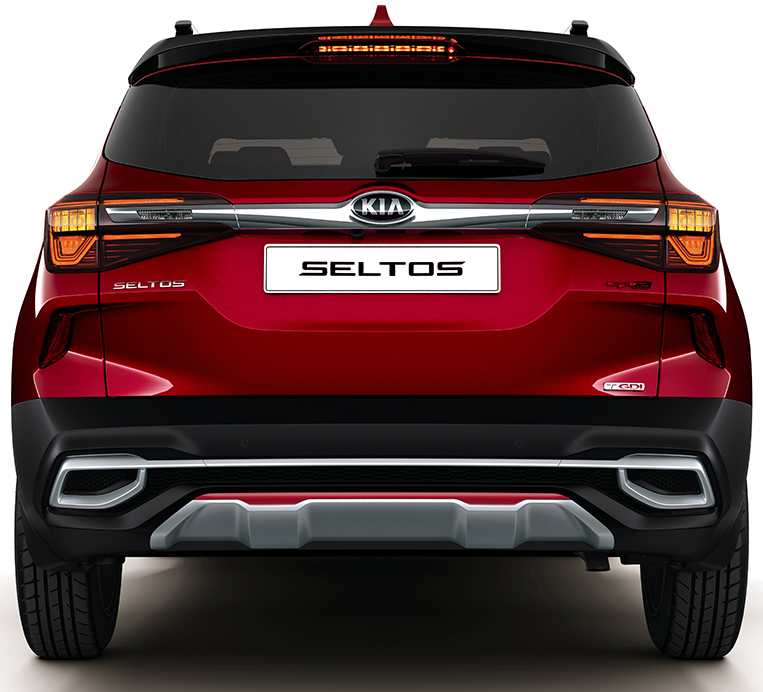 The Kia Seltos will be waving its disco-lit stereo system as it makes its mark in the highly competitive Indian crossover segment. As sales kick off worldwide in the second half of this year, it is only a matter of time before developing markets warm up to this cool sport-ute.