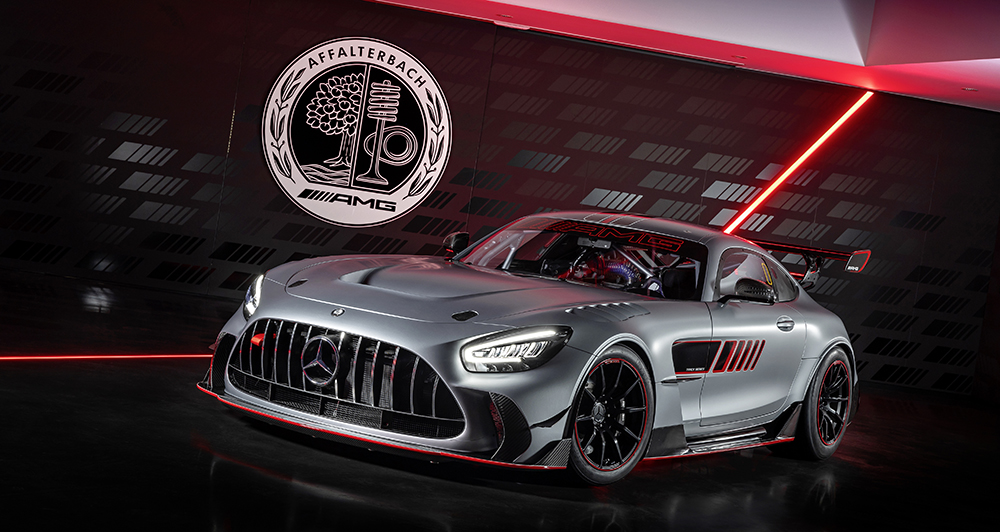 If you're someone with extremely deep pockets who craves to go racing but doesn't want something as common as a GT3 race car, the folks at Mercedes-AMG have just the track toy for you.
Meet the Mercedes-AMG GT Track Series. It's part of AMG's 55th-anniversary celebration, and it's touted as the most powerful customer sports car ever to be developed by the company. As the name suggests, the Track Series is not road-legal, as it's meant to be driven flat-out on a racetrack.
Because of this, Mercedes-AMG was able to go all-out with the car, squeezing as much performance out of the GT Black Series (which served as the basis for this car), even to the point of inheriting some qualities from its GT3 and GT4 race cars.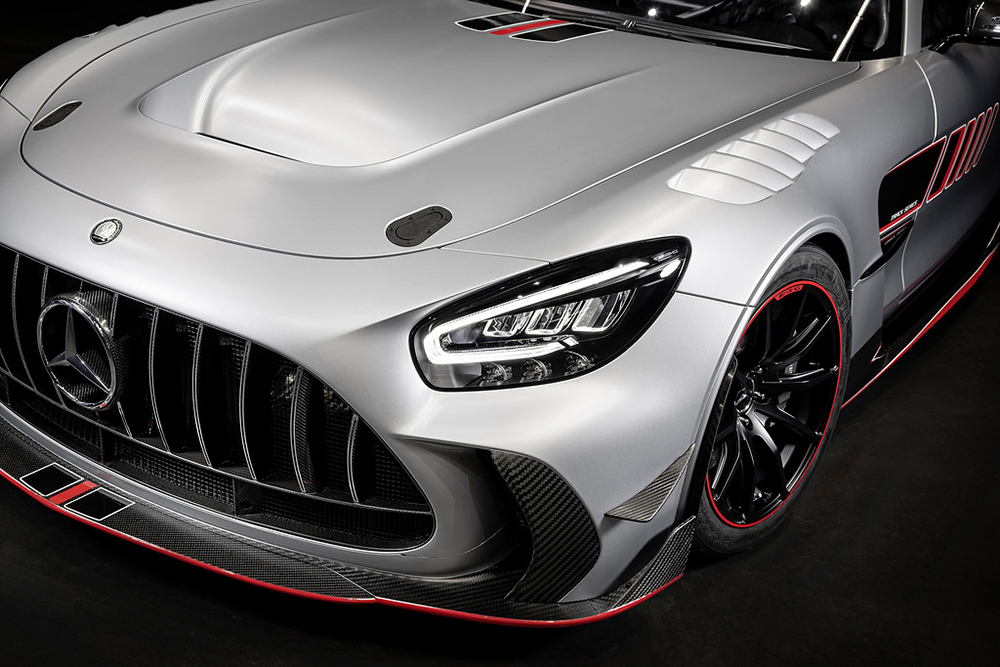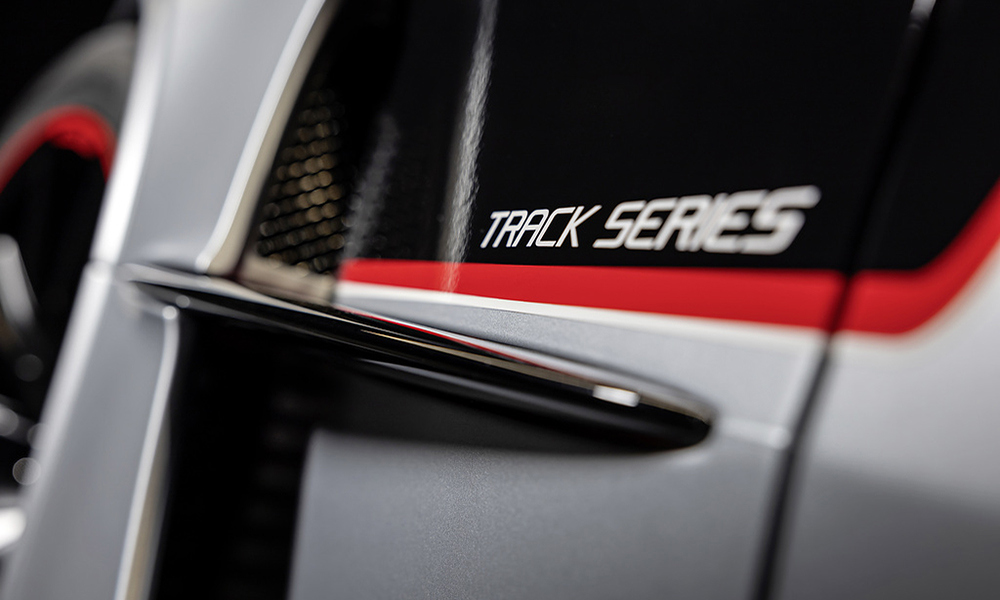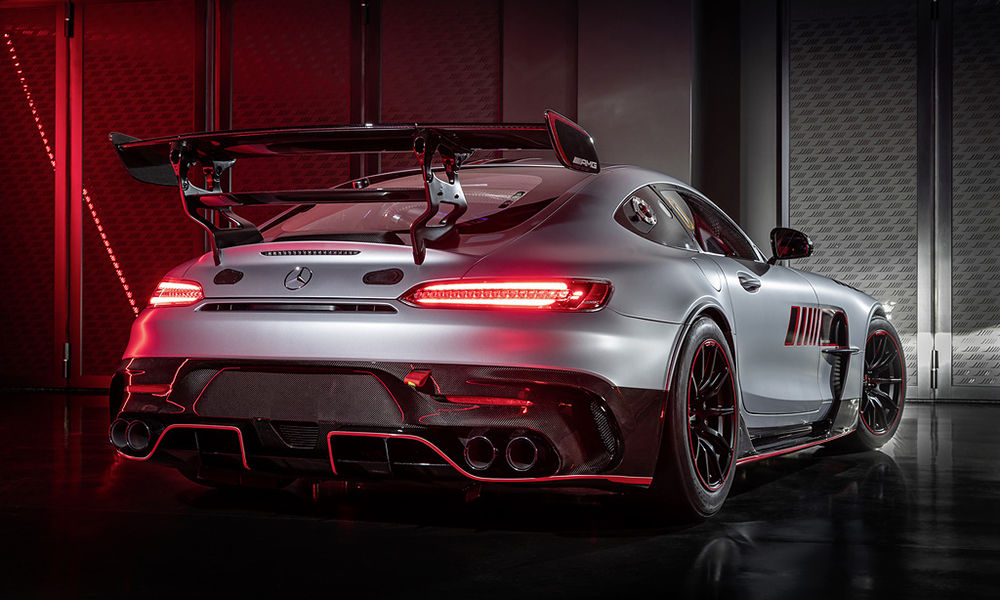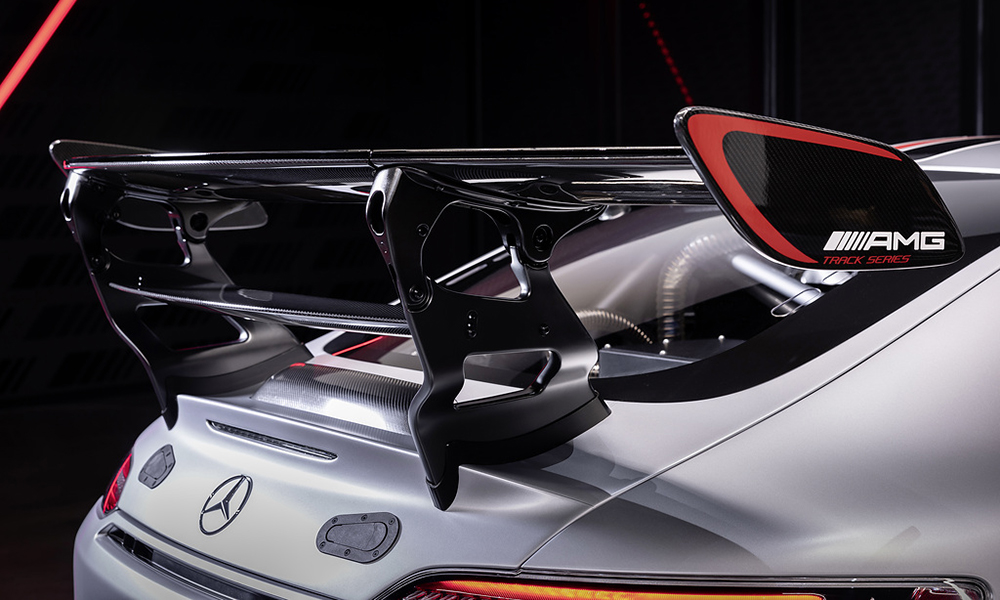 We start with its aggressive aerodynamics. At first glance, it looks extremely similar to its motorsports-bred siblings, but there are some nuances here and there to set it apart.
Exclusive bits such as the front splitter and the rear diffuser, the forged 18-inch wheels (where competition-grade rubber can be used), and the adjustable rear wing. It's also finished in a special semi-gloss silver paint with red and black accents to differentiate your car from the rest of the AMG GTs you'll run into on the track.
Because of its track-only status, you can expect tweaks to the engine to be just as extreme. The 4.0-liter biturbo V8 engine receives custom motorsport injectors and a flat crankshaft. Combined with a specific tune, the engine now pushes out 734hp and 850Nm. It's only 2hp more than the Black Series, but there are more factors than just raw horsepower output.
It's mated to a sequential six-speed racing transmission, with a carbon-fiber torque tube connecting the adjustable differential to the engine to ensure maximum power delivery.
Adjustable four-way Bilstein dampers, motorsport-grade traction control and ABS, and large steel brakes with a brake beam to allow brake balance control are fitted so it can handle and stop just as well as its GT3/GT4 siblings.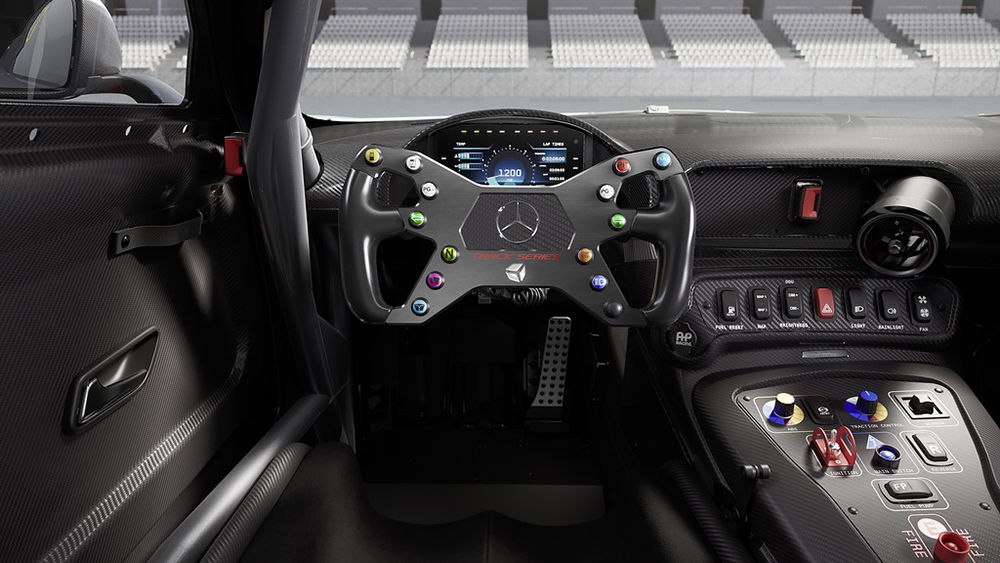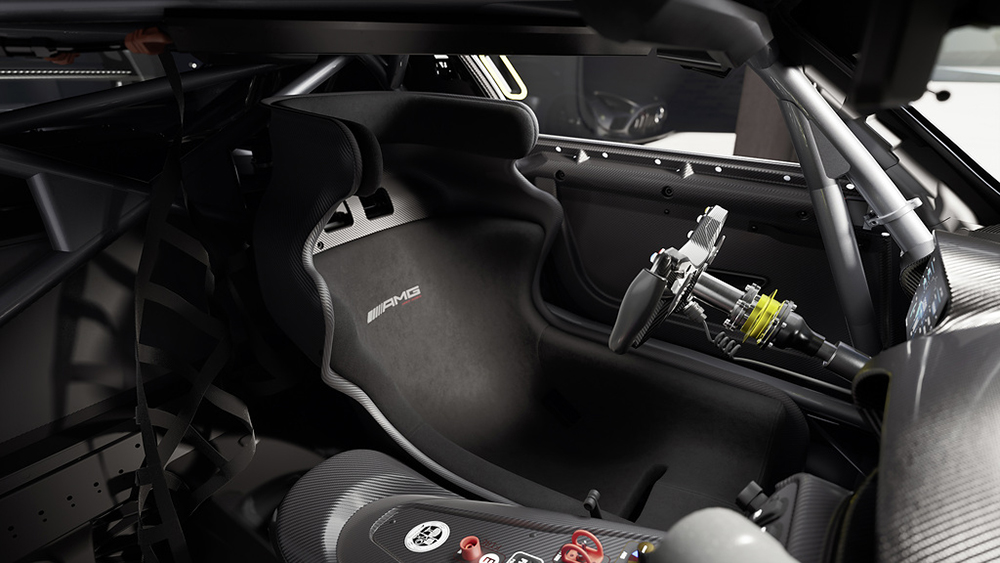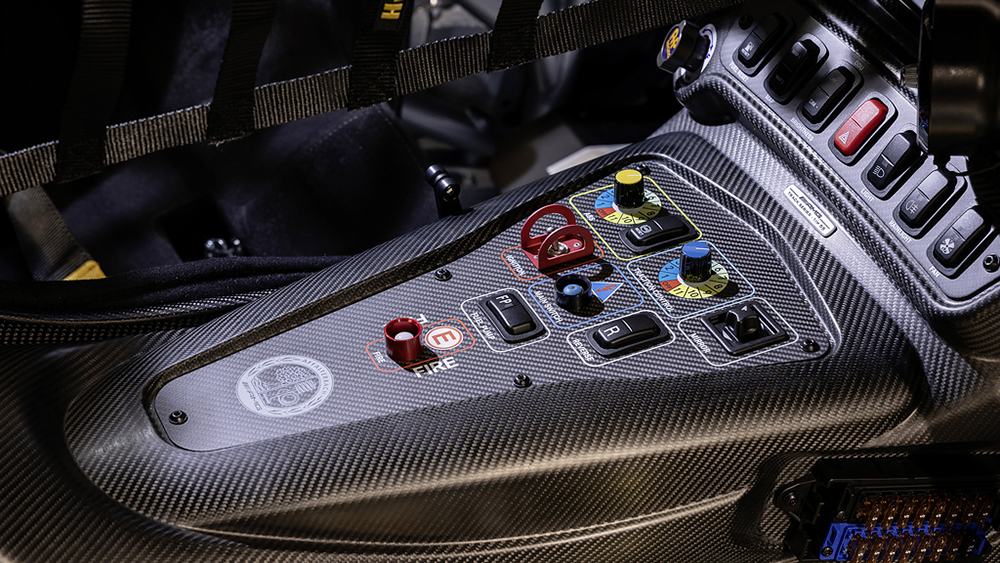 The interior meets FIA safety standards, as expected from something purely destined for the tracks.
There's a carbon driver safety cell, a motorsport-grade fire extinguisher system, driver safety nets, a high-tensile roll cage bolted to the aluminum space frame, and even an extraction hatch in the roof. The dashboard is coated in a matte finish with visible carbon, and there's an embossed plaque with the car's serial number found within the interior.
There's a specially designed steering wheel (made in collaboration with sim racing experts from Cube Controls) with a fully programmable Bosch DDU 11 driver display unit. The wheel and the pedal box have plenty of adjustments, and the safety cell offers plenty of space for even the tallest of drivers.
Most important, the entire package weighs just 1,400 kg due to the extensive use of carbon fiber in the body, and the exclusion of unnecessary materials such as insulation, excess interior trim and electronics, and even electric windows. At least there's still air-conditioning to keep things cool during heated track-day sessions.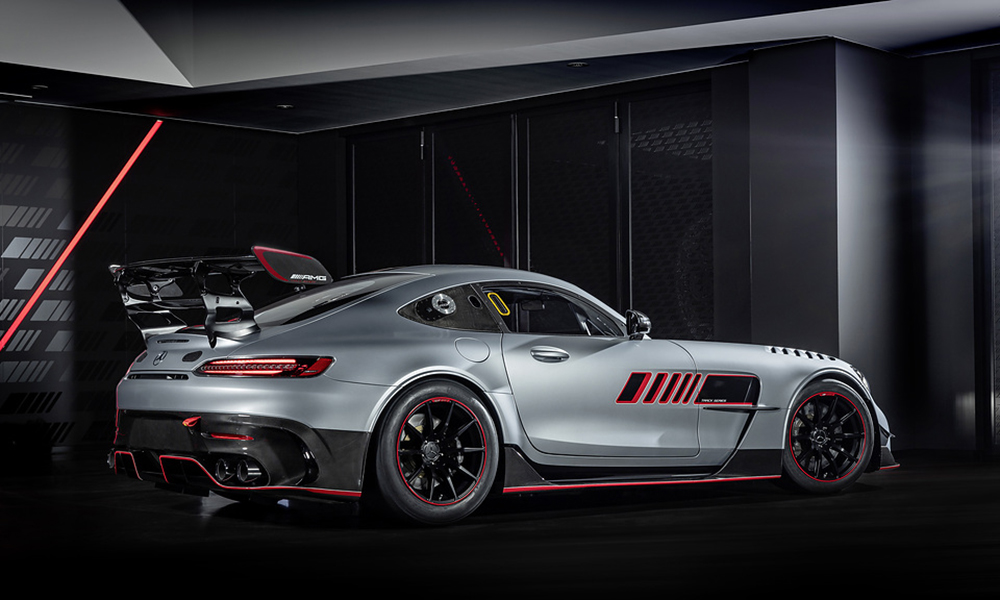 The price? An eye-watering €369,000 (P21,270,000), but expect it to balloon with additional options like spare parts, a seat-and-helmet ventilation system, a drink system, and a passenger safety cell. Even if you have enough money, you'd better act fast as only 55 units will be made.
Lucky owners will benefit from privileges that Mercedes-AMG Motorsport customer teams receive, like technical training, individual engineer support, a service hotline during race weekends, and logistics services like spare parts supply.