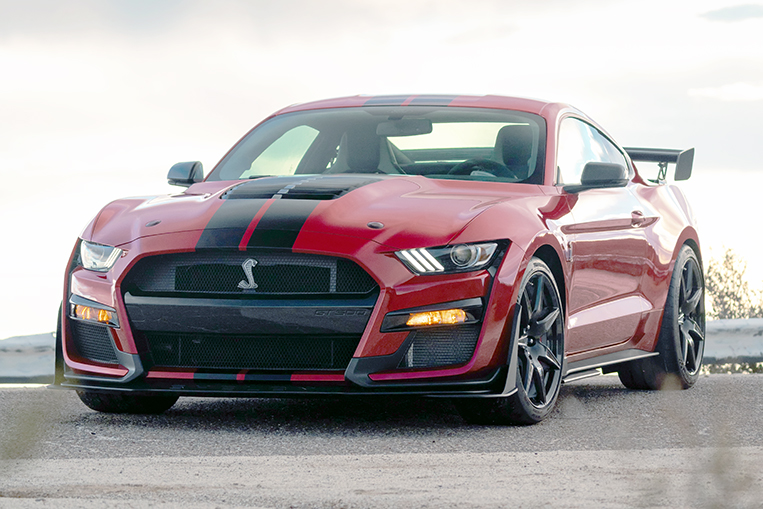 Ford is about to upset the world of supercars in a way that may well leave owners of other exotic speed machines crying by the roadside. The American automaker's mad machine of choice? The new 2020 Shelby GT500, a weapons-grade track-focused Mustang with a license to drive on public roads. This automobile promises to shake things up in the upper echelons of motoring, thanks to a supercharged 5.2-liter aluminum V8 that pumps out more than 700hp. Just how many horses exactly is still a closely guarded secret, but plenty of other details are already known.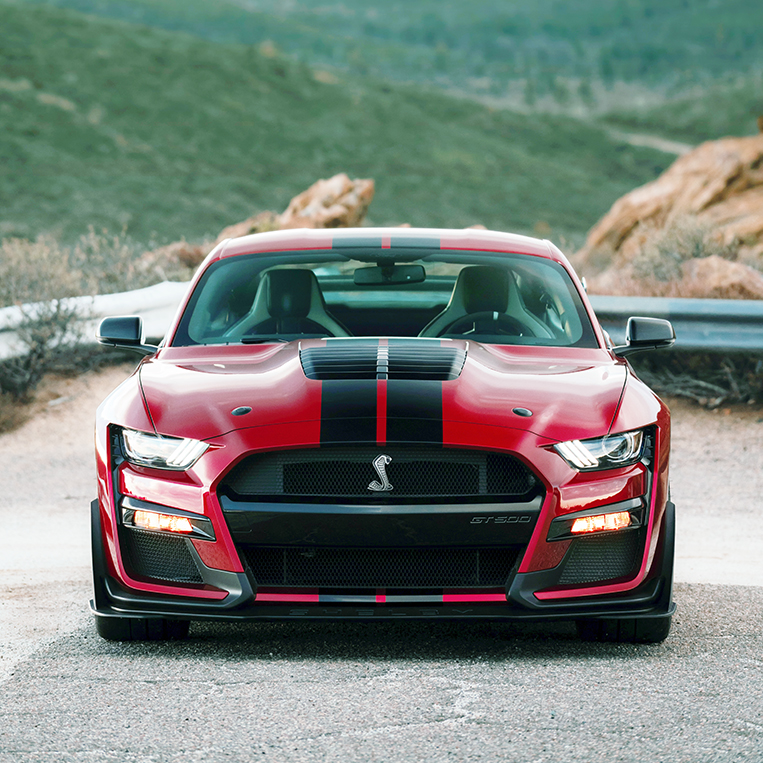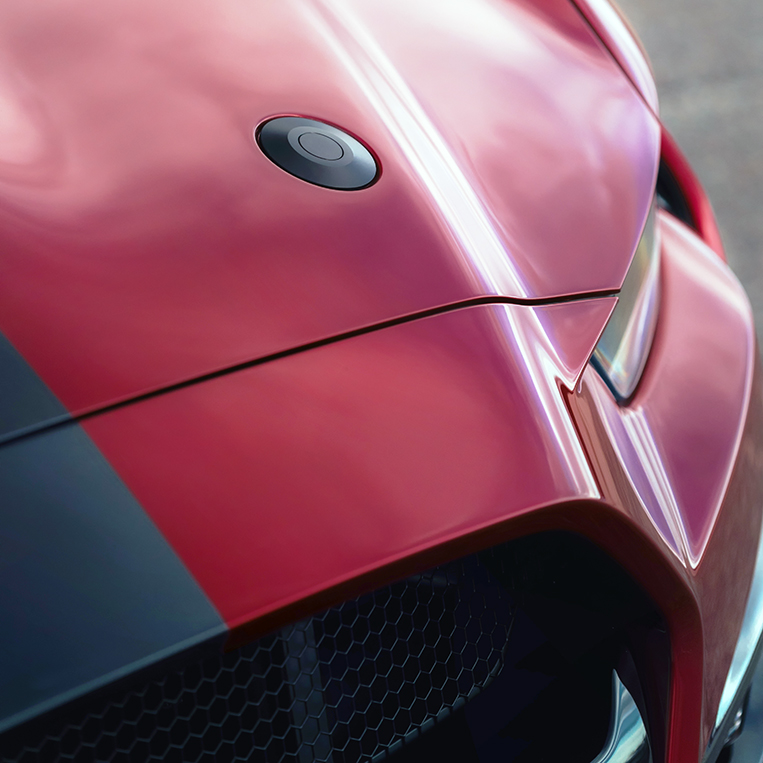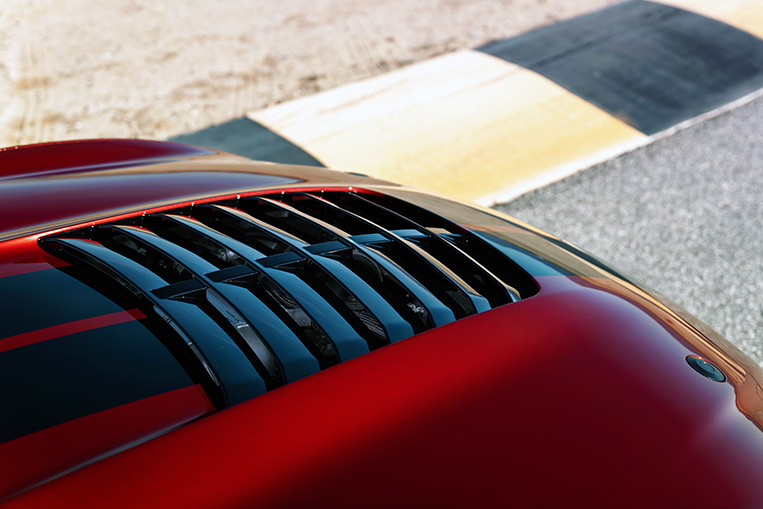 For starters, this is officially the quickest street-legal Mustang ever, said to be capable of going from zero to 100km/h in three-and-a-bit seconds. Just like with the final power output, Ford engineers remain tight-lipped on the exact figure, but promise sub-11-second quarter-mile times. A seven-speed dual-clutch transmission is onboard to send all the power to the rear wheels, with the lucky driver getting to choose between various drive modes like Normal, Slippery, Sport, Drag and Track. Super-sticky Michelin Pilot Sport 4S or Pilot Sport Cup 2 tires are available to try and convert all that grunt into forward motion when the pedal hits the metal, while Brembo six-piston calipers hovering above humongous 420mm two-piece rotors are prepared to rein the horses in when needed.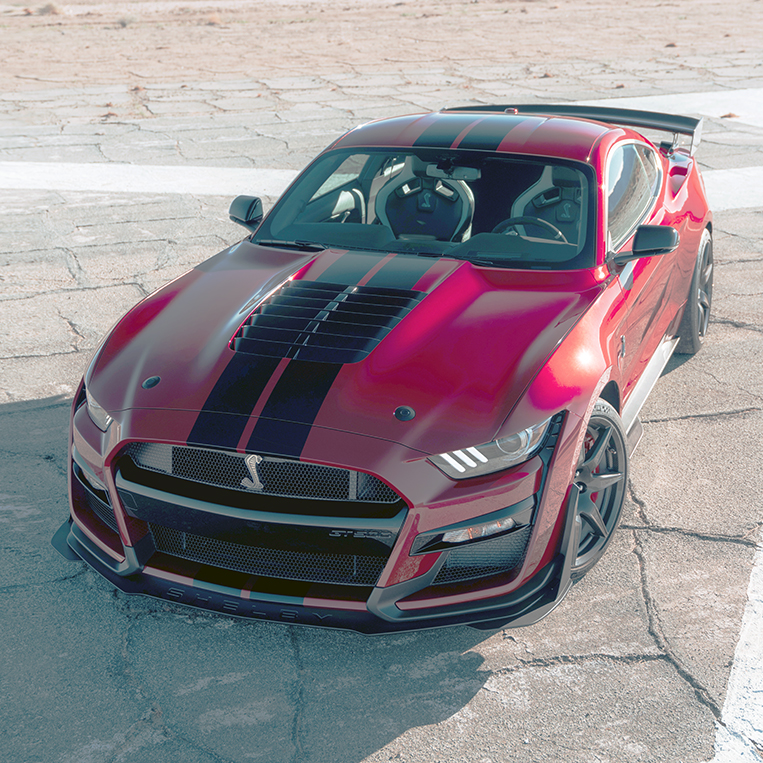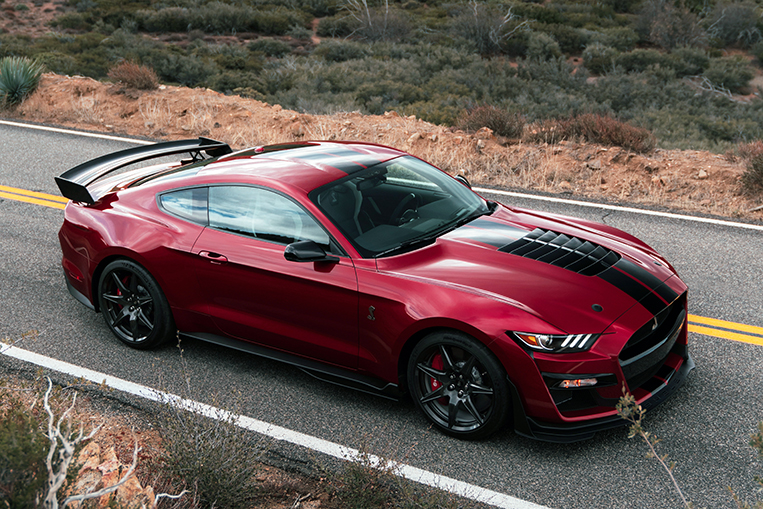 The last time Ford featured a GT500 in its showroom, it was still based on the old S197 platform and came with a solid rear axle. Luckily, those days are behind us now, with the new beast now featuring a modern suspension setup with Ford's MagneRide system that has been tweaked to cope with the increase in power versus the vanilla models and the GT350. Lighter steel springs and a new electronic power steering unit have been added to further improve handling. Proper track drivers can also order adjustable front camber plates to dial in some extra grip.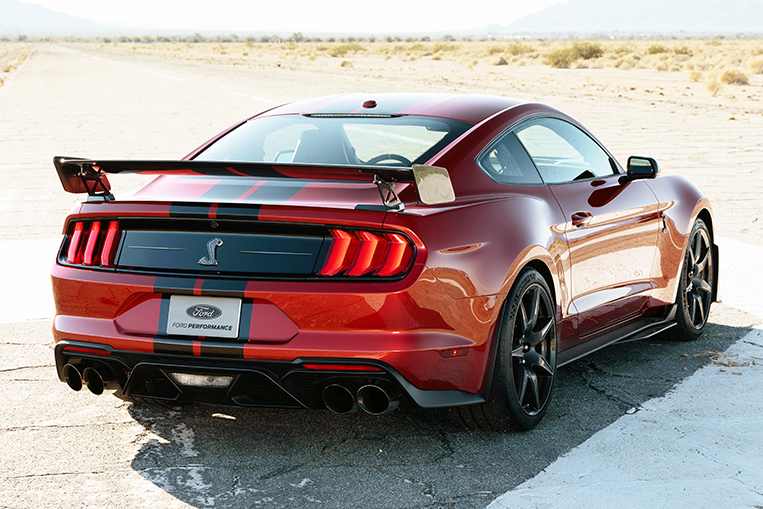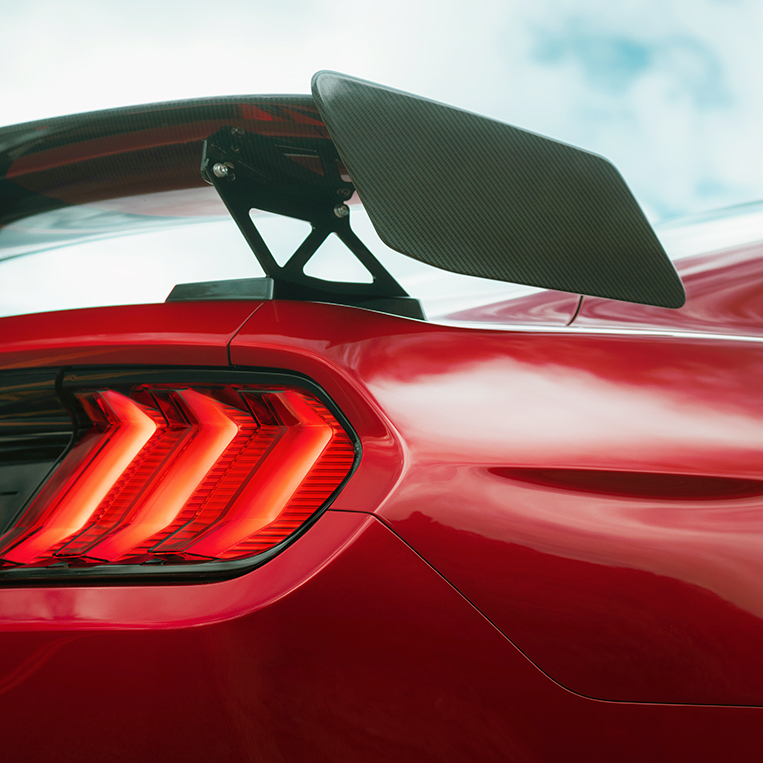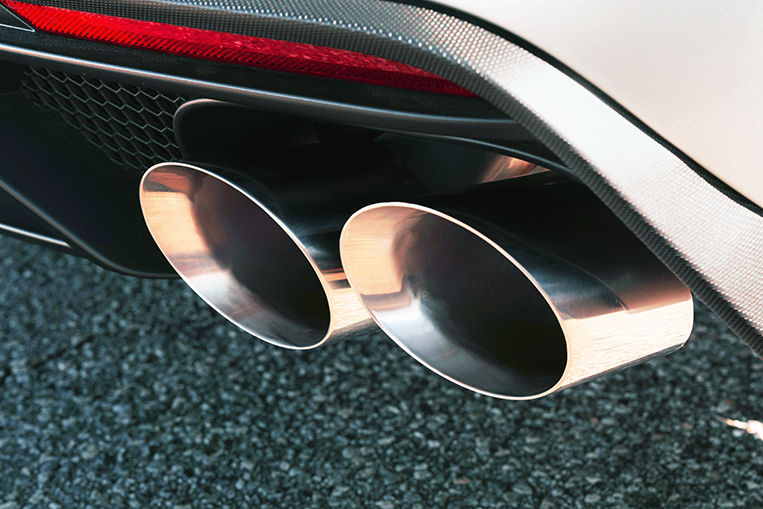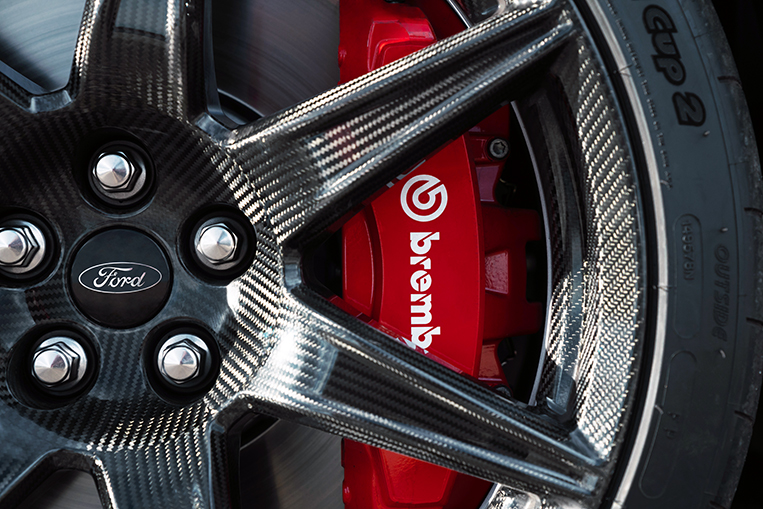 The block under that big hood actually started life as the one from the GT350, but had to be beefed up substantially to handle all the extra oomph which the 2.65-liter Eaton supercharger is adding to the equation. Measures like longer head bolts, new ribbing, changed valve seats and springs, a structural oil pan, and a new forged-steel cross-plane crankshaft have all been thrown in to make sure the total power output won't tear the machine apart. Buyers can also choose from two different handling packages as part of the fun. The first one comes with adjustable top mounts for the struts and a larger rear wing with a Gurney flap. The second one, called the Carbon Fiber Track Package, is aimed at the track aficionado. It not only removes the rear seat to save weight, but also adds 20-inch carbon-fiber wheels, an adjustable carbon-fiber GT4 track wing and splitter wickers.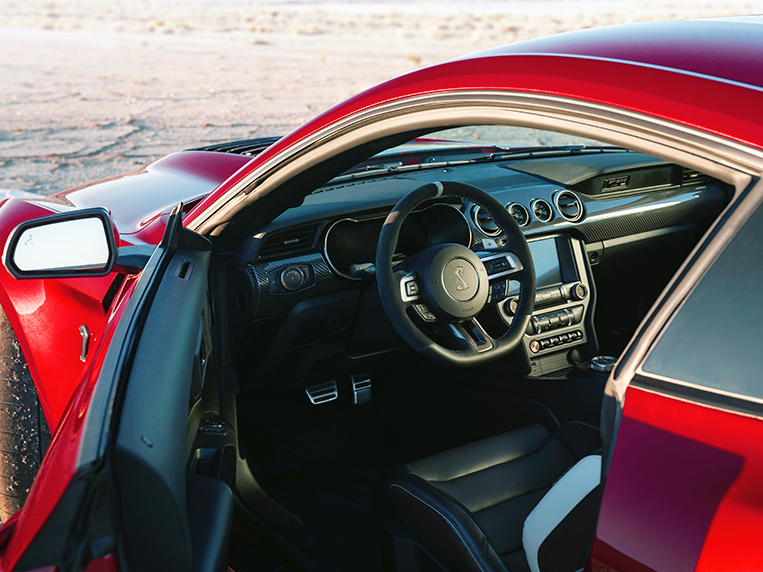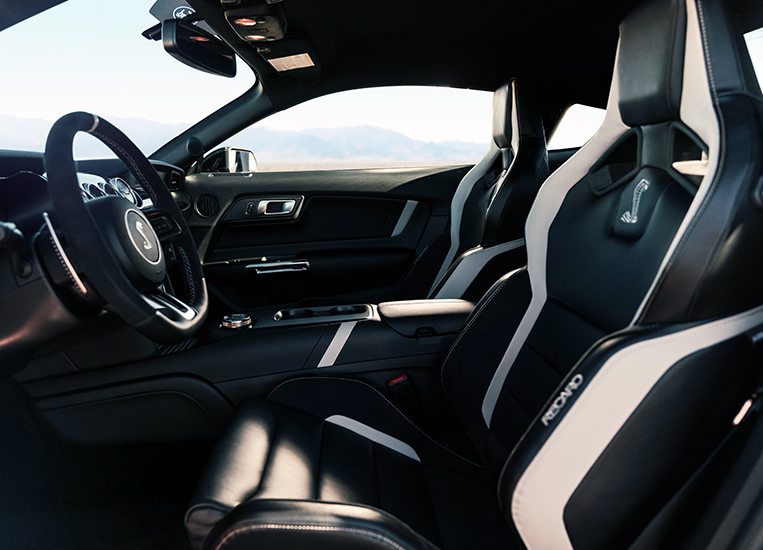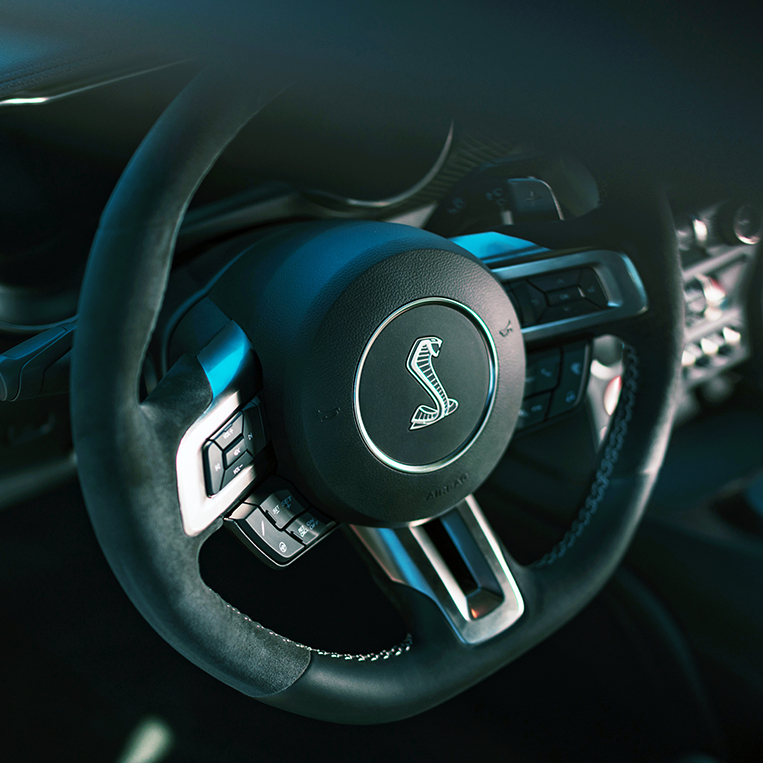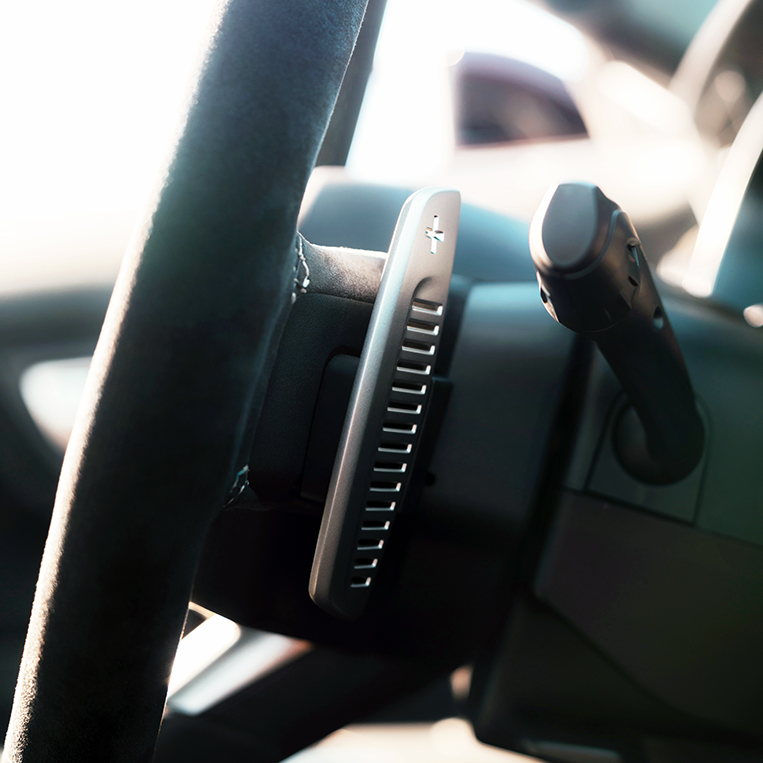 The design also bows down to the increase in power compared to the other ponies, with the new front fascia, hood and fenders making it clear that this is the alpha steed in the stable. The huge grille opening that seems big enough to swallow unsuspecting pedestrians isn't just there for show, but actually plays a vital part in keeping the V8 engine cool. It is twice as big as on the GT350 and shovels air onto the six heat exchangers that in turn help cool everything from engine oil to transmission fluid. To make sure all that air doesn't turn the car into a hovercraft, a huge 79cm-by-71cm hood vent is employed—the largest ever given to a Mustang.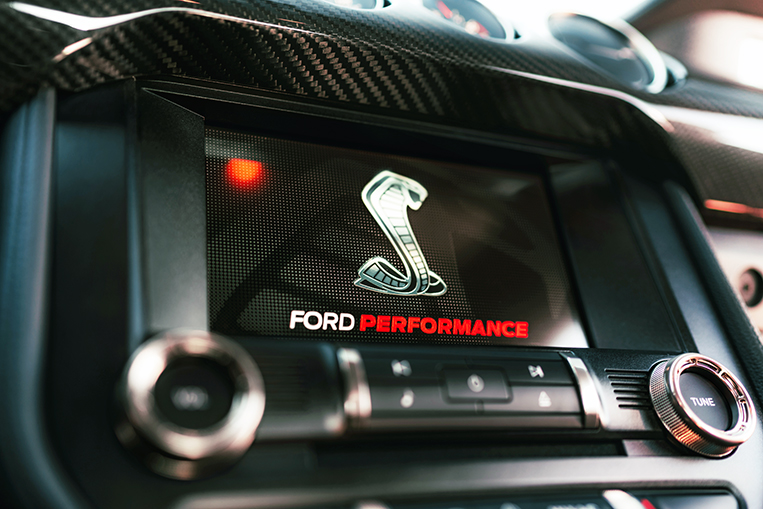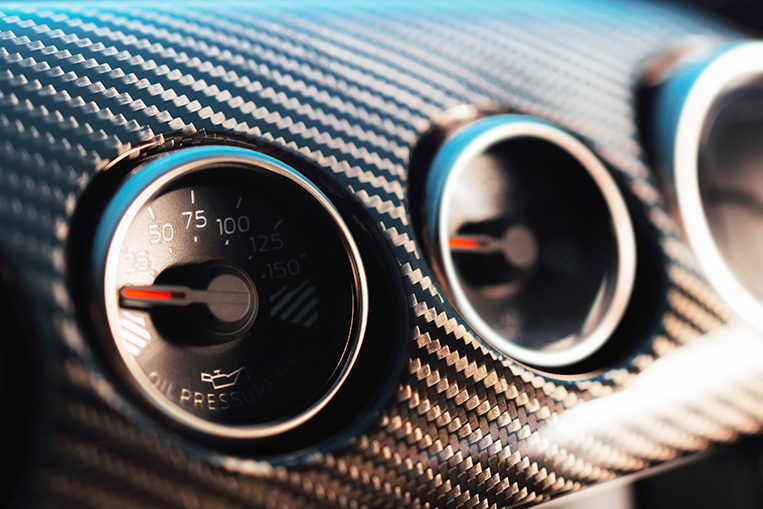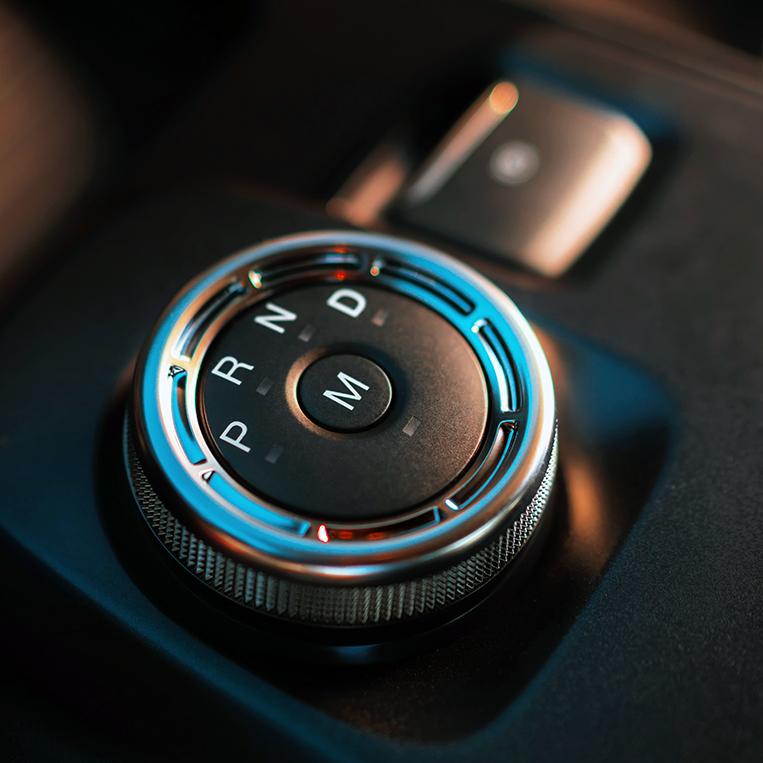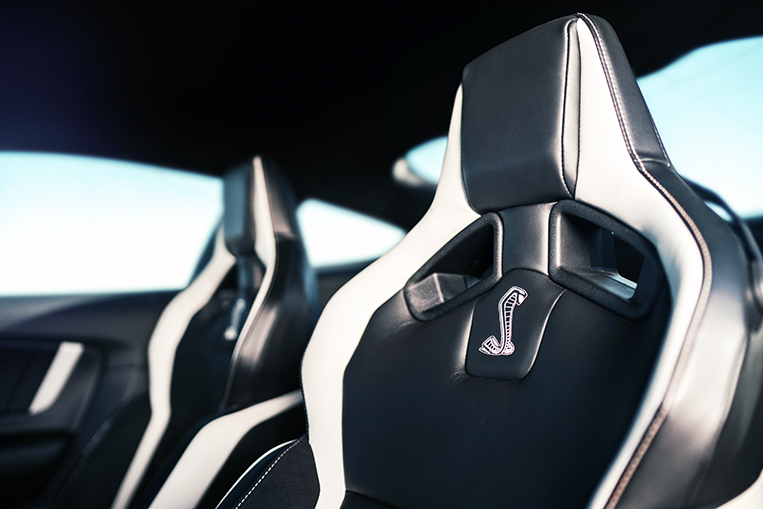 The new Shelby GT500 may look all raw and brutal, but it still comes with the usual creature comforts. Buyers can even choose such extras as a 12-speaker Bang & Olufsen audio system, carbon-fiber instrument panel accents and Recaro racing seats. On the color front, the car is available in Red Hot, Twister Orange and Iconic Silver, with speed stripes offered as an option. The final pricing has not been revealed, but there can be little doubt that this model will be the most expensive road-legal pony car to ever leave a Ford factory.