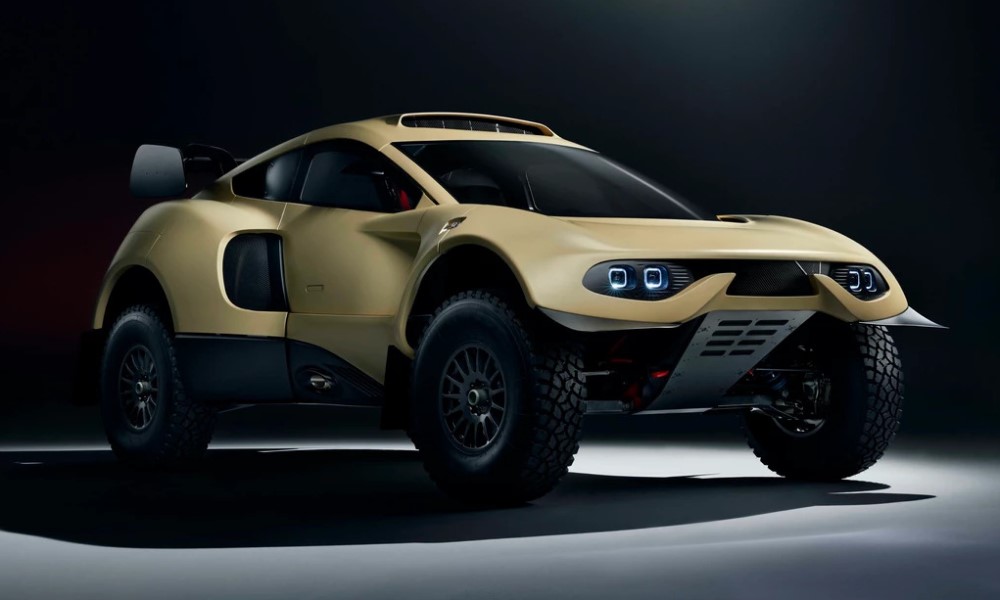 Hypercars and off-roading are two things that have never really been used in the same context. You're not going to find a lifted McLaren P1 slogging it out with Toyota Land Cruisers on your local trail. But rally-car specialist Prodrive says that you can have all-terrain capabilities and bonkers on-road performance in one package in the Hunter.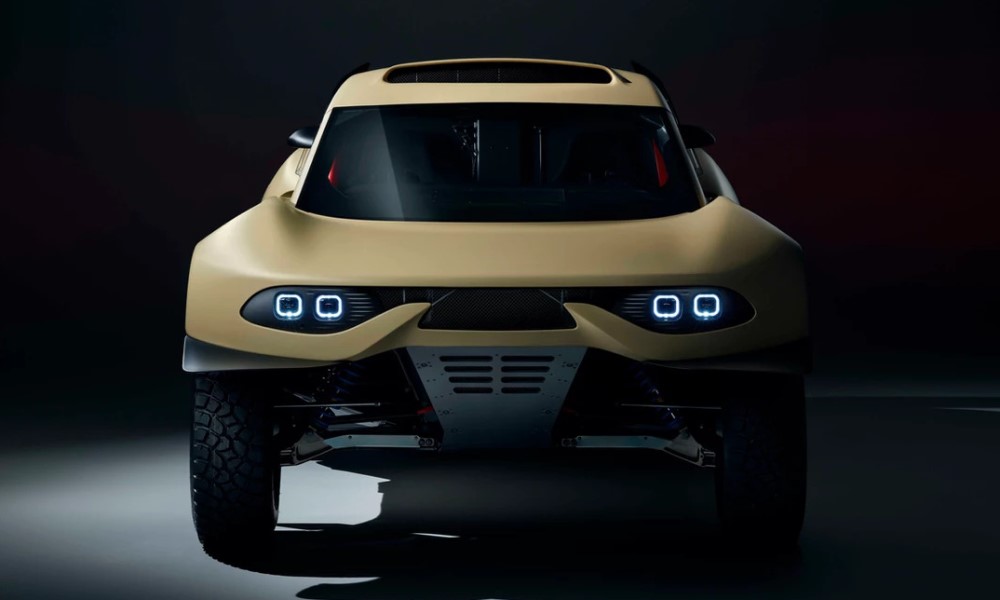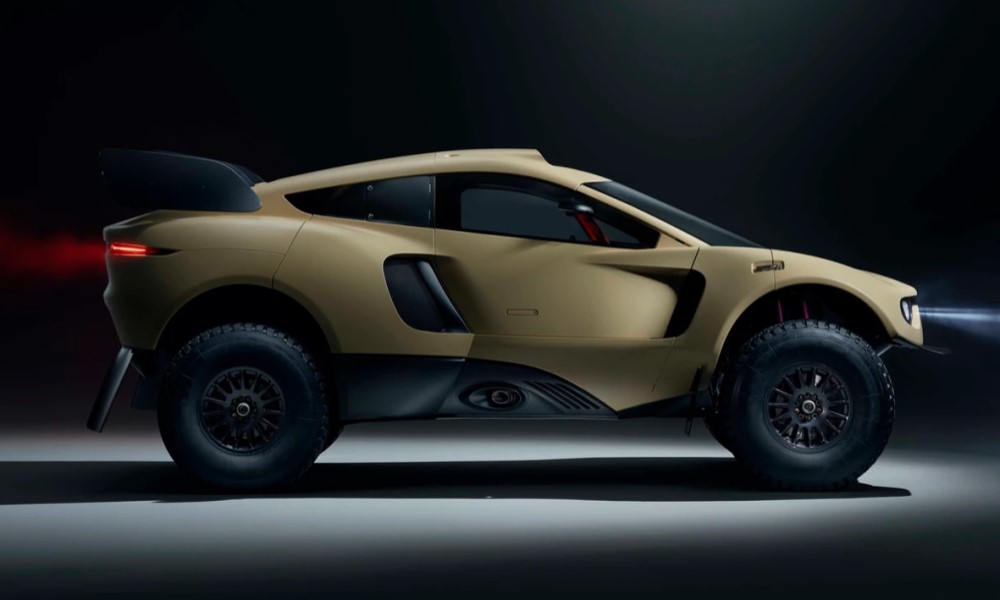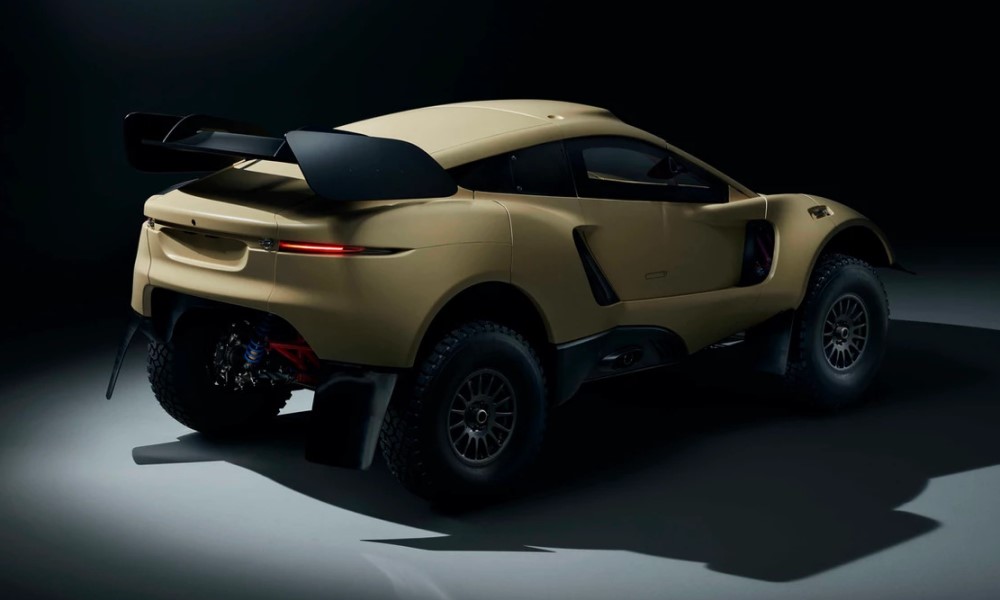 It claims that its latest creation is the world's first all-terrain hypercar. That's quite a bold statement, but the Hunter looks like it has the goods to back that up. It is based on the vehicle driven by Sebastien Loeb in the Bahrain Raid Xtreme event, so at least there's that guarantee that it'll be at home on sand, mud and rocks.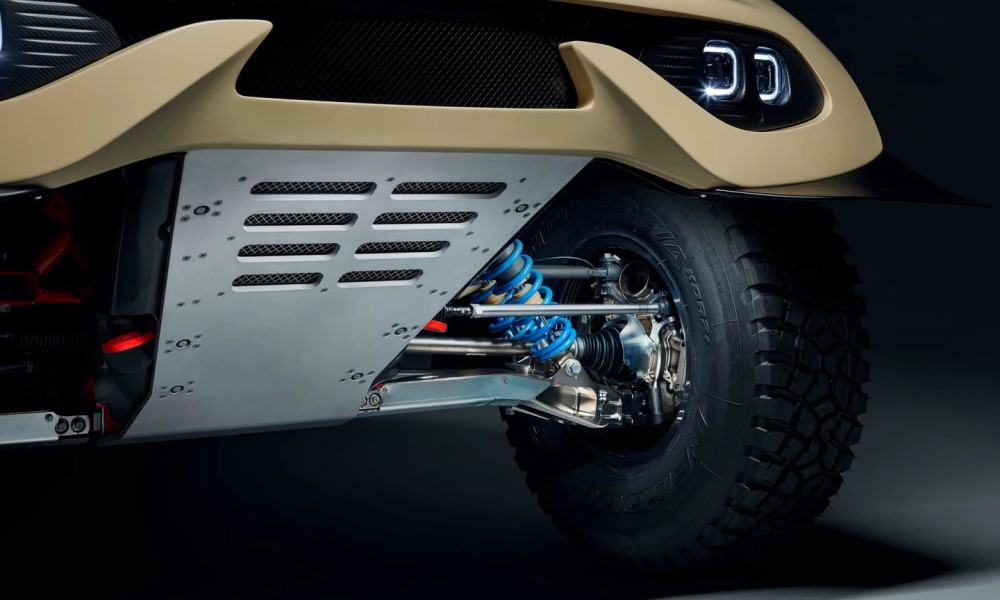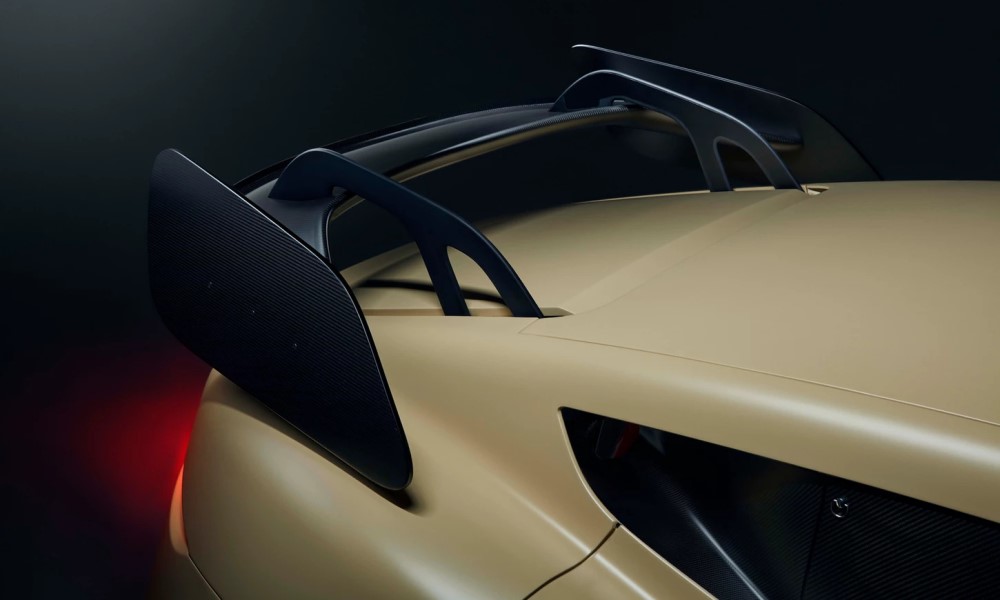 The Hunter is styled by Ian Callum, the same guy responsible for the likes of the Ford RS200, the Jaguar F-Type, and Loeb's competition machine. The cozy two-seat cabin has FIA-spec safety gear, and it rides high thanks to bespoke 35-inch tires. Each corner of the car is equipped with double-wishbone suspension and twin adjustable dampers that offer 400mm of travel.
Powering the Hunter is a 3.5-liter twin-turbo V6 from the competition car. While top speed is limited to just under 300km/h because of the tires and the gearing, its 600hp and 700Nm can launch this street-legal buggy to 100km/h in less than four seconds. Toning down all of the madness are six-pot calipers and vented discs.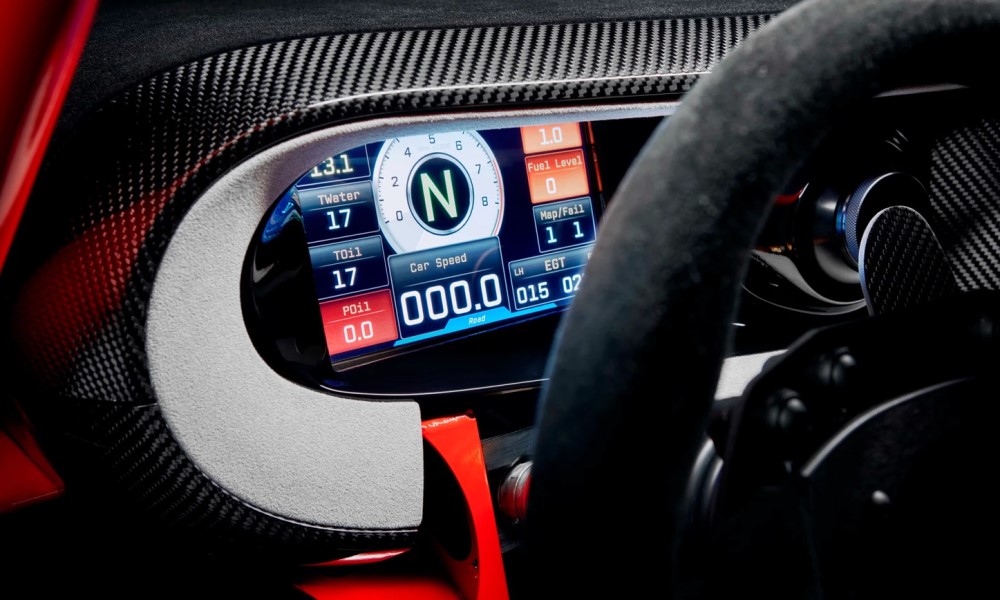 Prodrive has not revealed pricing yet as the prototype vehicle is still undergoing tests in the Middle East. But it is already wooing customers with first deliveries to start before the year ends. If you're interested, you can reach out to the brand here.