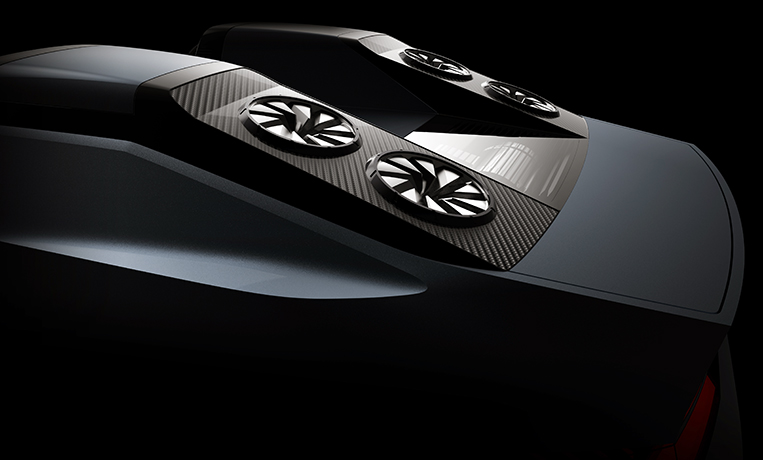 If you've been observing the latest trends in the automotive industry, you know that the most popular vehicle type these days is the small (or subcompact) crossover SUV. A lot of new models in this class have been entering our market, including several by Chinese automakers.
Mitsubishi Motors Corporation of Japan now wants to also join the fray, showing off a lone photograph of a possible new small SUV with plug-in hybrid propulsion powering it. According to the company, this vehicle will combine the values of SUV, PHEV and 4WD, and that it will feature a "lower-weight PHEV drivetrain and an electric 4WD system."
The image seems to reveal the back view of the vehicle, which Mitsubishi will formally display at the Tokyo Motor Show next month. It kind of reminds us of the inner chest of Daimos—the part responsible for the deadly double blizzard. We doubt the final version will look exactly like this should the model make it to the assembly line, but it's always fun imagining futuristic stuff made by the Japanese.
We can't wait to see the whole car. We'll keep you posted.