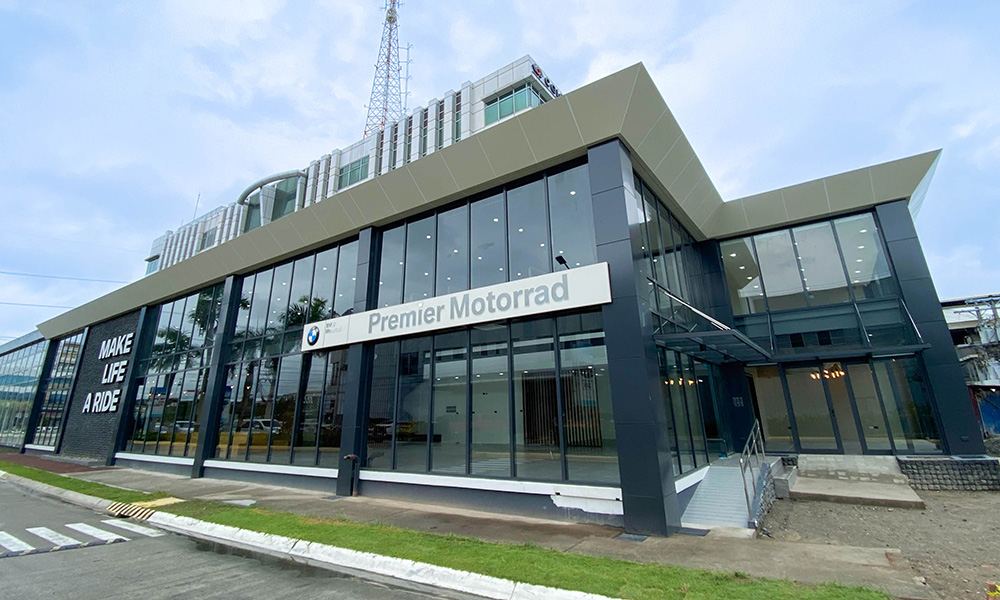 They say life is about the journey, not the destination. And this rings very true with motorcycles. As riders, we like to go on long trips to faraway places to eat and spend time with our fellow riders. But at the heart of it, our impetus for doing so is to ride our bikes on the way there and back again. Arriving at the destination is not the goal; it only means we're halfway through.
So, it may seem slightly off-kilter for a big brand such as BMW to locate a flagship showroom in San Fernando, Pampanga. But with it being a Motorrad dealership, it makes perfect sense. Allow me to explain.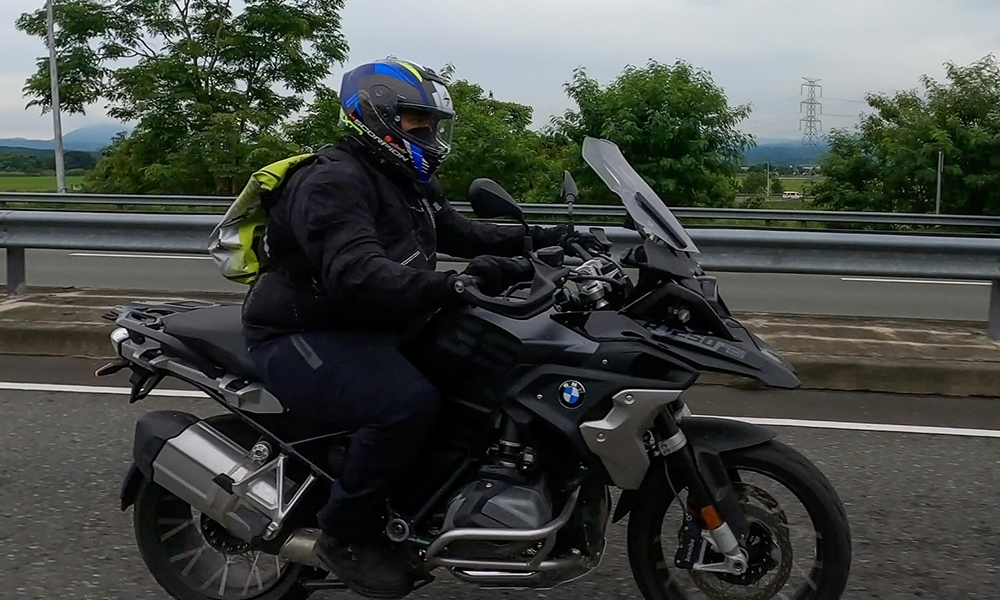 BMW invited us on a ride to see the said dealership before it opens to the public on August 17. The day started at RSA Motors Greenhills, where we picked up the BMW R1250 GS bikes we would be using for the trip.
I was slightly apprehensive about riding such a large adventure bike that was not my own, thinking I could damage the thing if ever I lost balance due to the height, but luckily, the GS proved to be amiable and easy-going.
We took off in the cold morning rain, and so I did the sensible thing and put the bike in rain mode. Through the morning traffic of EDSA, the GS was never a handful even in the wet. Its horizontally opposed engine gave it such a low center of gravity that keeping it upright took no effort, and rain mode kept everything in check to make sure I was safe. As we rolled onto NLEX, the bike's amenities came into play.
The large and adjustable windscreen deflected the breeze and the drizzle to keep me dry, while heated grips helped me stay warm. After a smooth and steady ride on cruise control, we finally arrived at our destination.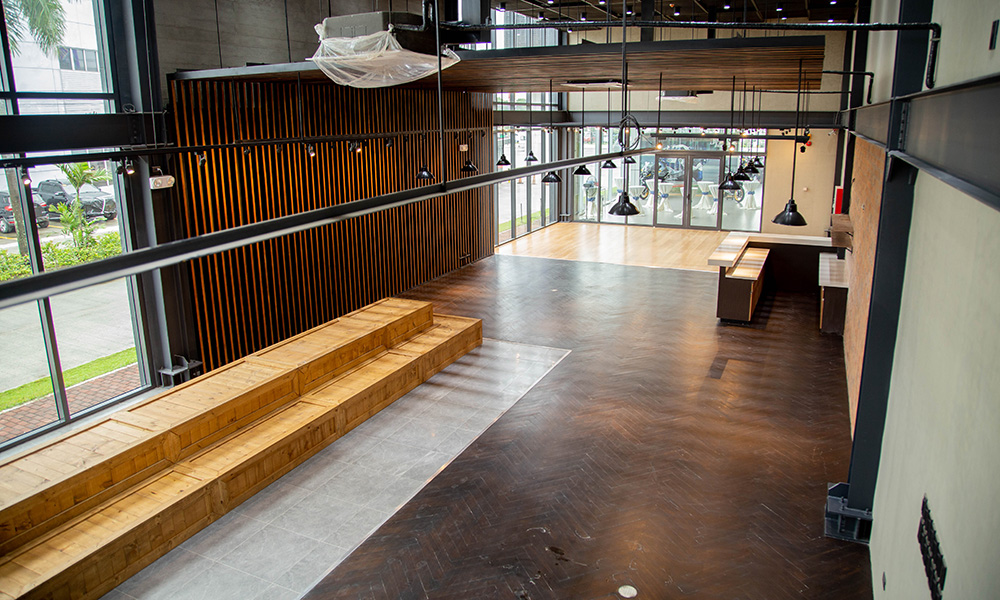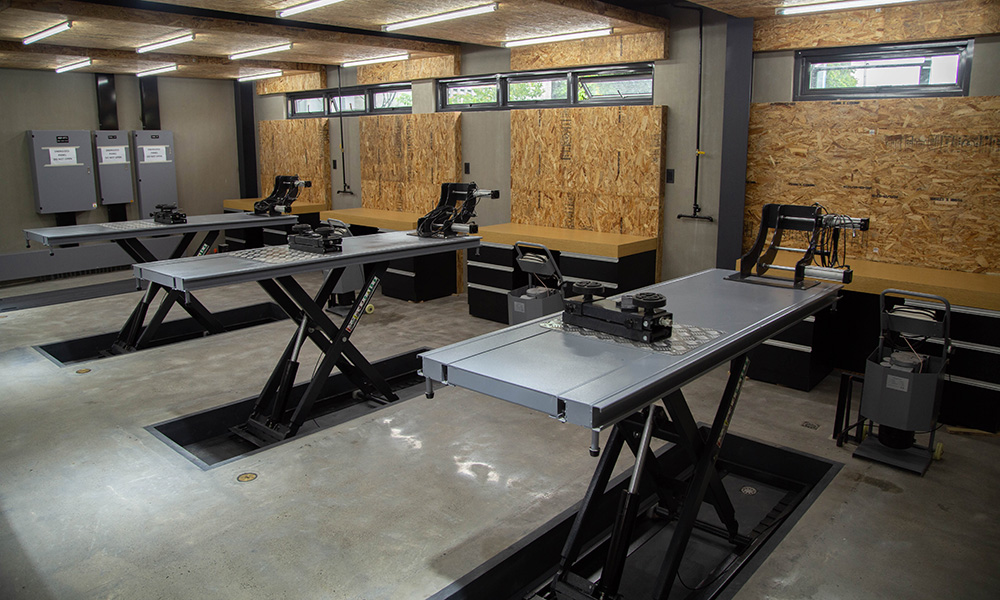 The new Motorrad showroom is situated behind Premier Cars BMW, barely a few minutes away from the San Fernando exit. The facility boasts a large open showroom floor that will be housing motorcycles, accessories, apparel, and other merchandise.
The industrial design of the interior is welcoming yet fittingly sophisticated. To one side is a five-bay service area complete with air-conditioning. Up on the mezzanine floor will be a lounge where refreshments will be served to customers waiting for their bikes.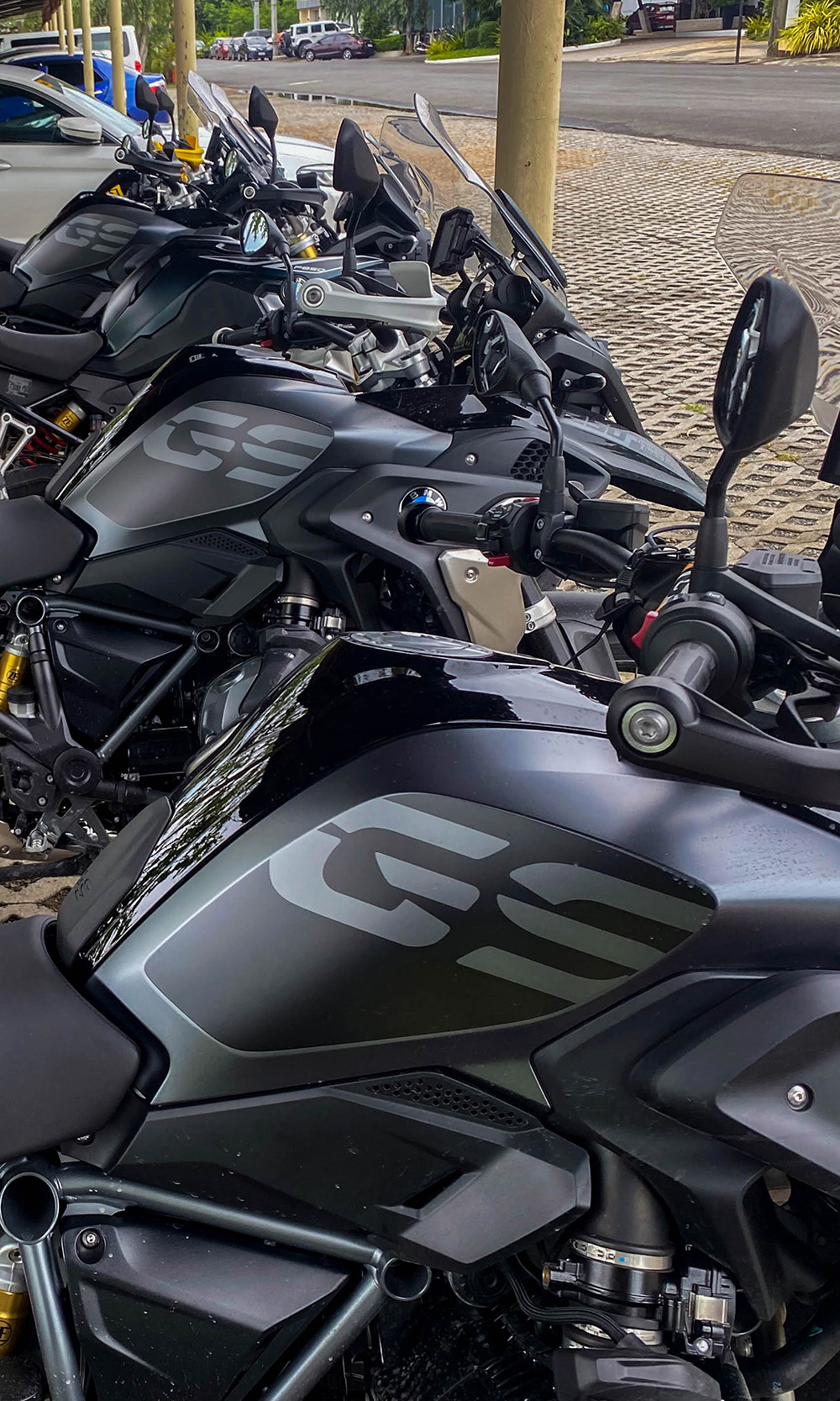 After a quick tour of the facility, we headed up further north to Subic for lunch. The rain had stopped, and the roads were dry. The day was cloudy but perfectly cool, the horizon gray but nonetheless magnificent, and the boxer engine's smooth yet throaty roar echoed through the empty highway.
The GS was now doing what it does best: munching miles like nobody's business with ease and finesse.
Even though we hit rush-hour traffic on EDSA to and from our trip, I went home having met new people, seen a new place, and gained an understanding of why the GS is widely considered to be the endgame bike. It's an over-engineered masterpiece—the two-wheel equivalent of a Toyota Land Cruiser.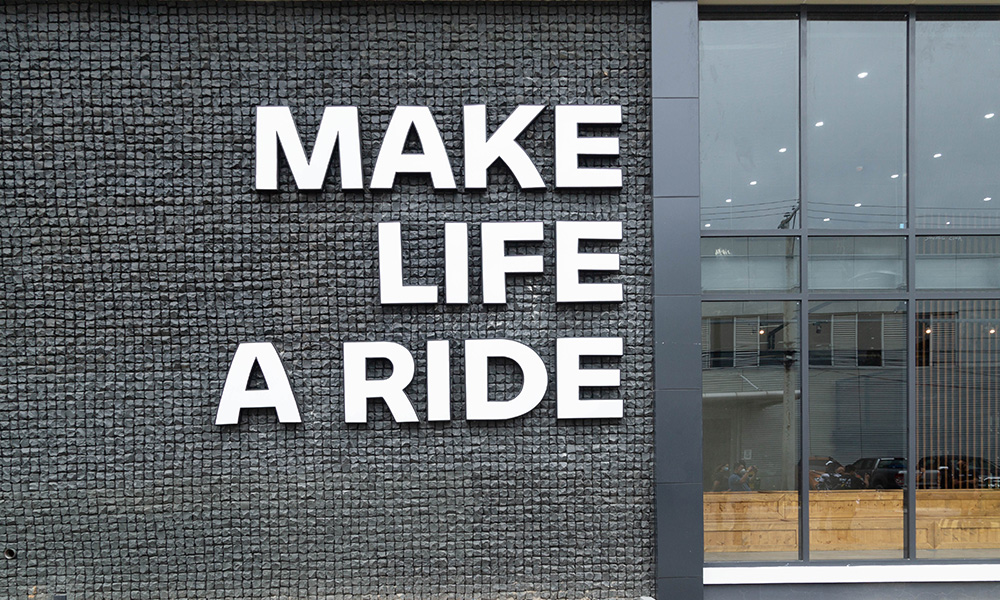 More important, I realized that Pampanga's BMW Premier Motorrad is not just a new showroom, but also a great reason to hop on a bike and go on a memorable journey with great company.
So, if you want to buy a Beemer or need to have your current one serviced, then we suggest planning a trip up north to the land of authentic sisig and Pampanga's Best. It should be great fun.