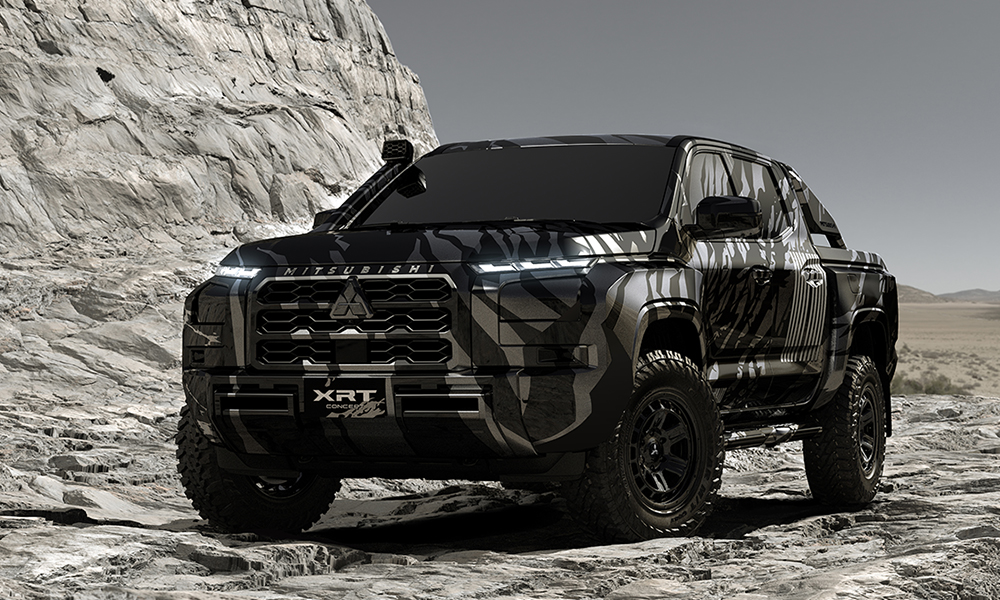 As good as the Mitsubishi Strada is, one thing can't be denied. Among the crop of pickups in the market today, the brand's offering is one of the oldest. And if the brand wants to continue its good performance, an all-new model is a must. Well, Mitsubishi knows this, and so it is now teasing us with the truck's next iteration.
Just like the current generation, Mitsubishi has decided to give us a preview of the upcoming Strada's looks. At the Bangkok International Motor Show, the Japanese carmaker will preview the XRT Concept, which is the pre-production version of the sixth-generation Strada (Triton in other markets). So what has changed, you ask?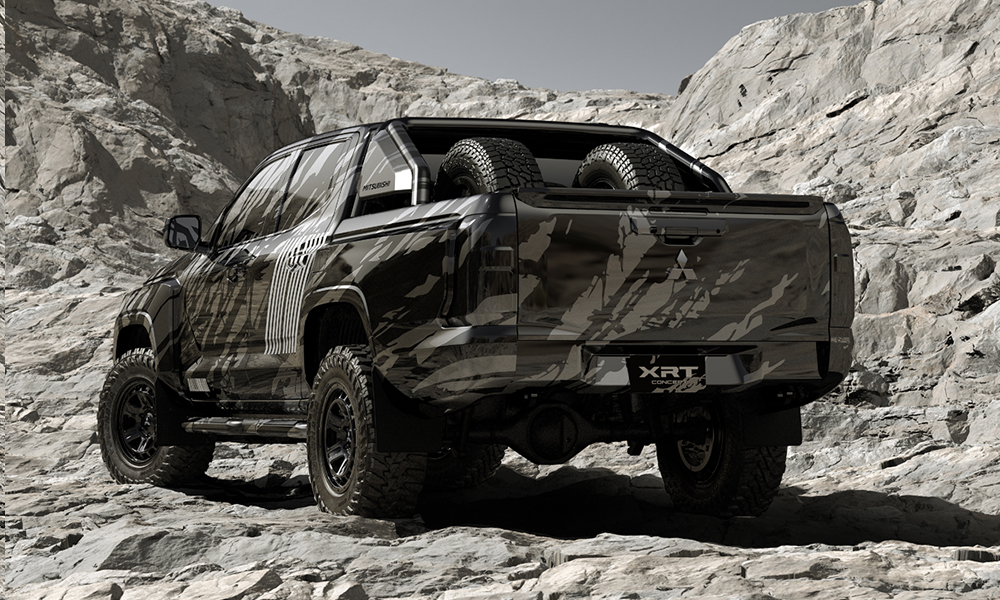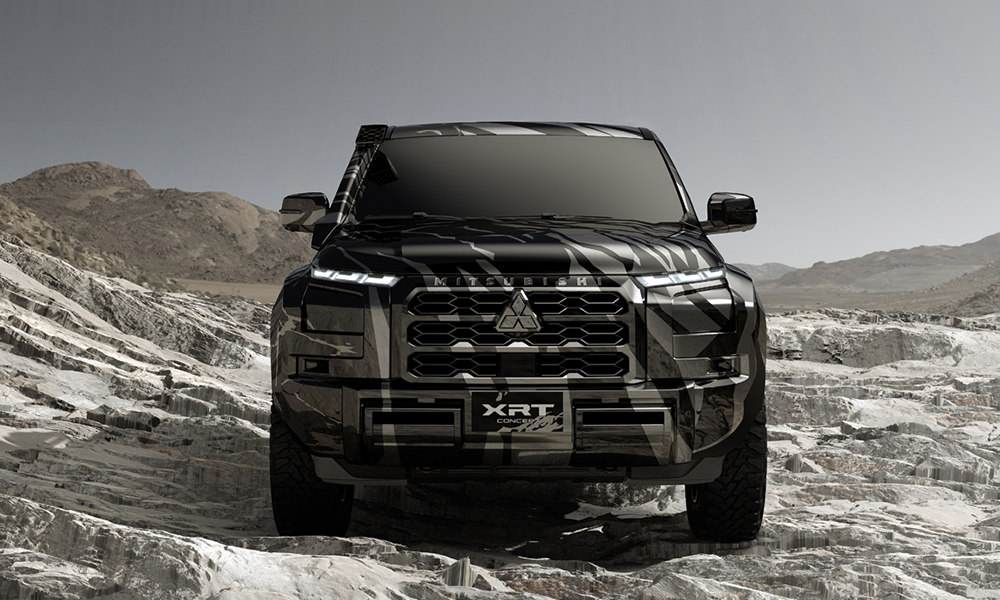 Based on the photos sent to the media, the new Strada would be a tough-looking, boxy pickup. The front clip has a sharp look, featuring a rethought dynamic shield design.
Here, you'll find a rectangular front grille, flanked by what looks like slim, multi-element LED headlights. A huge tri-star logo can be found in the middle with the Mitsubishi text sitting atop it.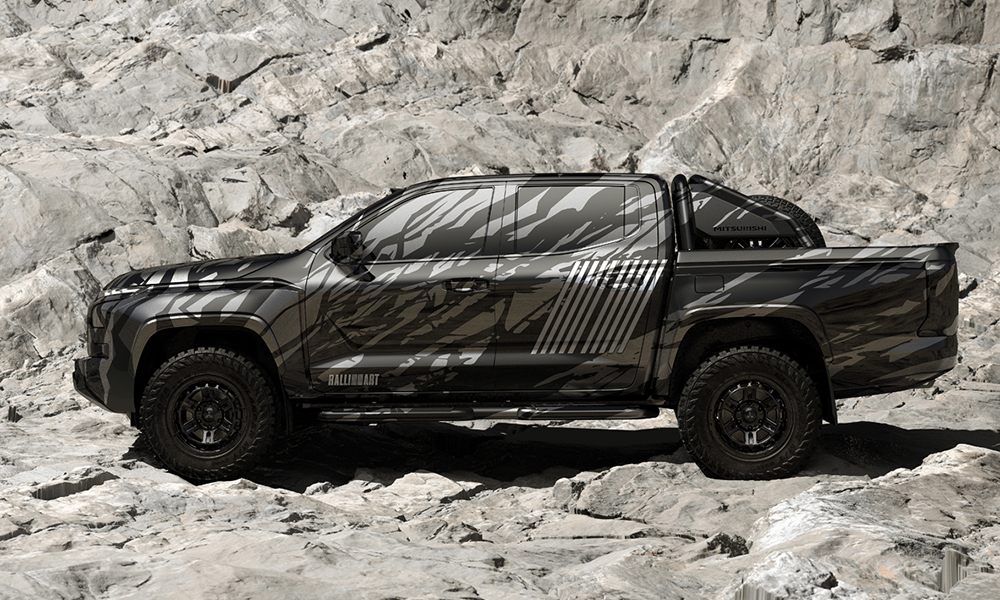 This boxy theme continues to the sides, where you'll see angular flared fenders, complemented by distinct character lines. This Ralliart version comes completely wrapped in vinyl.
The aggressive rims are wrapped in chunky tires, and under the front sill are step boards on either side of the truck. This is capped off by the squarish rear end, featuring nicely shaped vertical taillamps and a tailgate with meaty creases.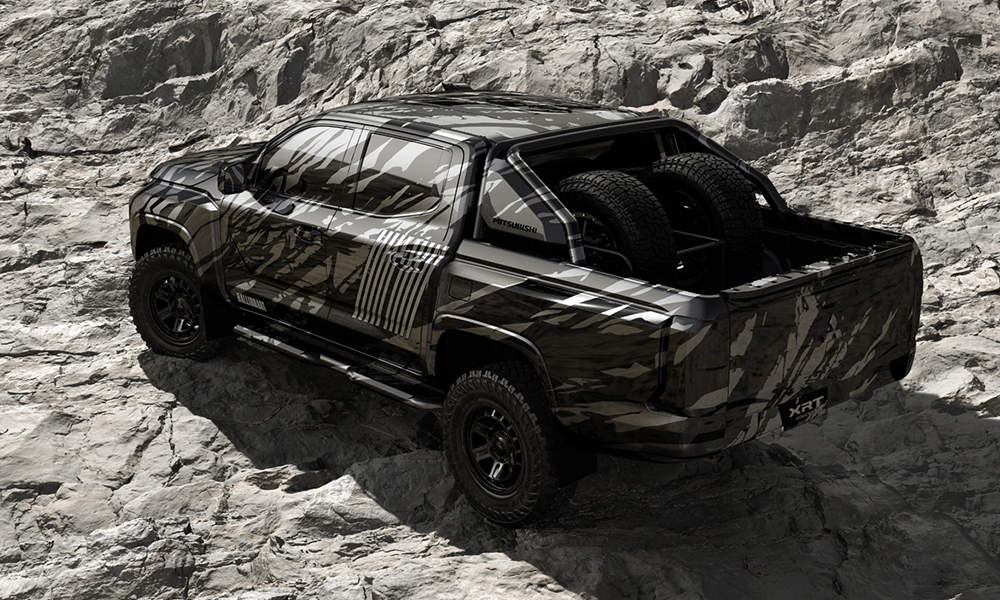 According to the press release, the all-new Strada is slated for launch next year. However, no technical information was shared here. So for now, all that we can do is wait. But if the final production model looks anything close to this, then we're sure that it will be a hit among customers. Do you agree?