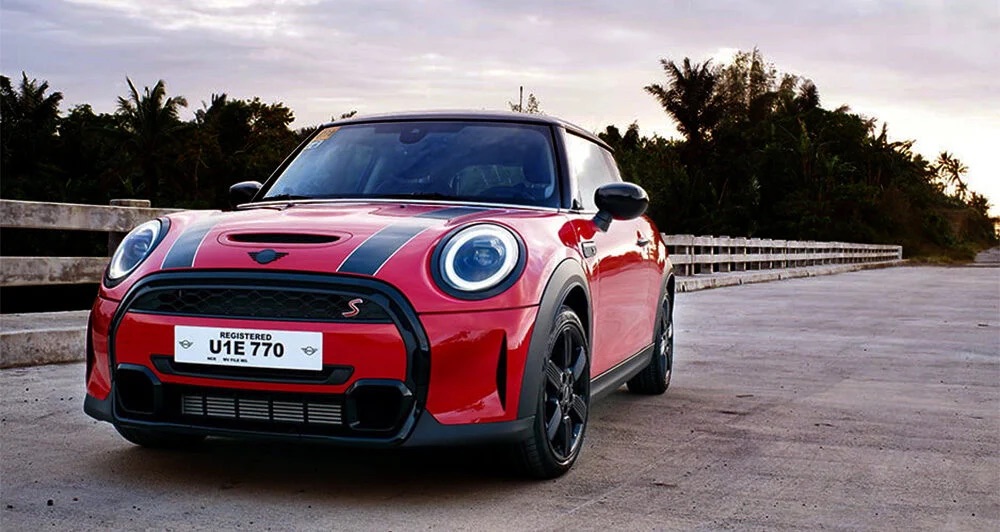 As I gingerly drove the Mini home, trying not to scrape its expensive underbelly on my barangay's moonscape, it occurred to me that this was actually my first-ever test drive of the brand.
Of all the European, American, Japanese, and Chinese cars that I've gotten my hands on over the years, I had never tried the car that had starred in such classic movies like The Italian Job, The Bourne Identity, Goldmember, and of course, the greatest of them all, Mr. Bean.
I'd driven the car virtually on Gran Turismo many, many times already until I'd gotten bored with it, but the next four days with the real deal would be illuminating. This 2023 Cooper S 3-door has gotten some recent updates to the platform to keep up with the times, mostly in the form of subtle changes to the aesthetics and a bit of work on the interior, too.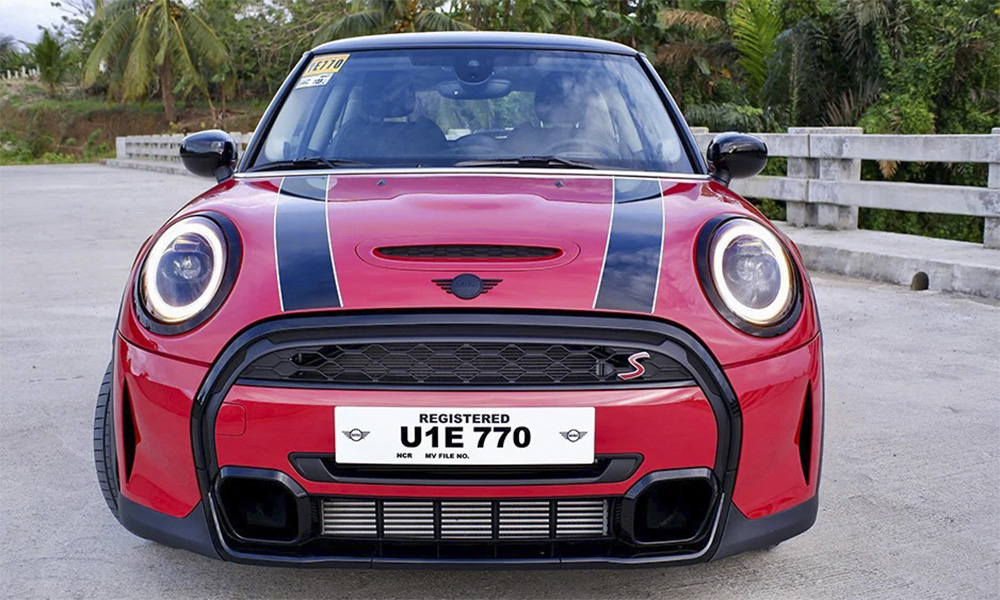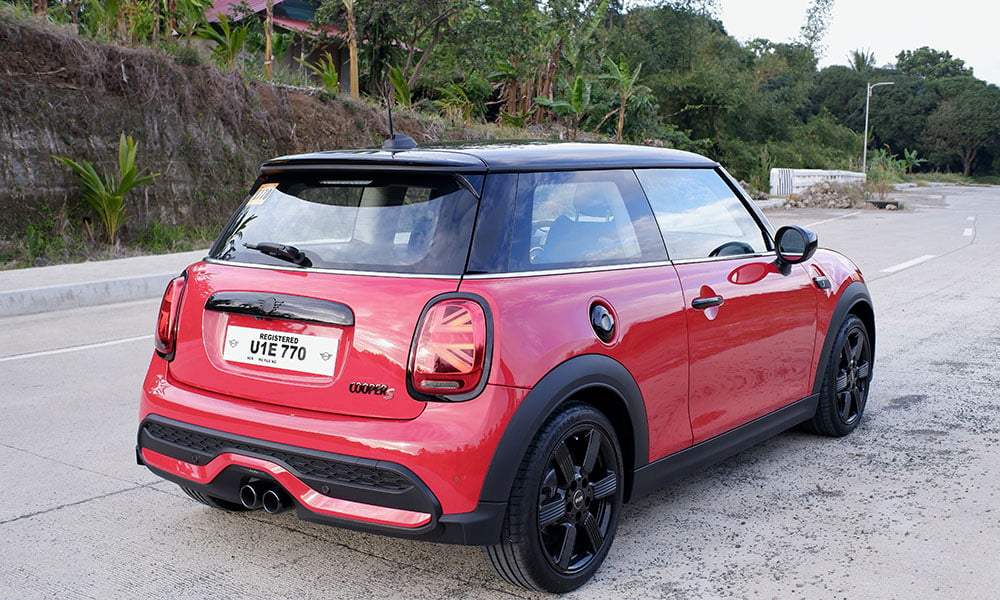 First, walking up to one, doing the door slam test, scrutinizing the paint, and kicking the tires will have you easily bringing out your checkbook if you've got at least P3 million in your bank account. It looks, sounds, and slams expensive, which it should because you're basically getting a BMW dressed in cheekier sheet metal. Flawless paint, tight-fitting panels, seamless joints—all good so far.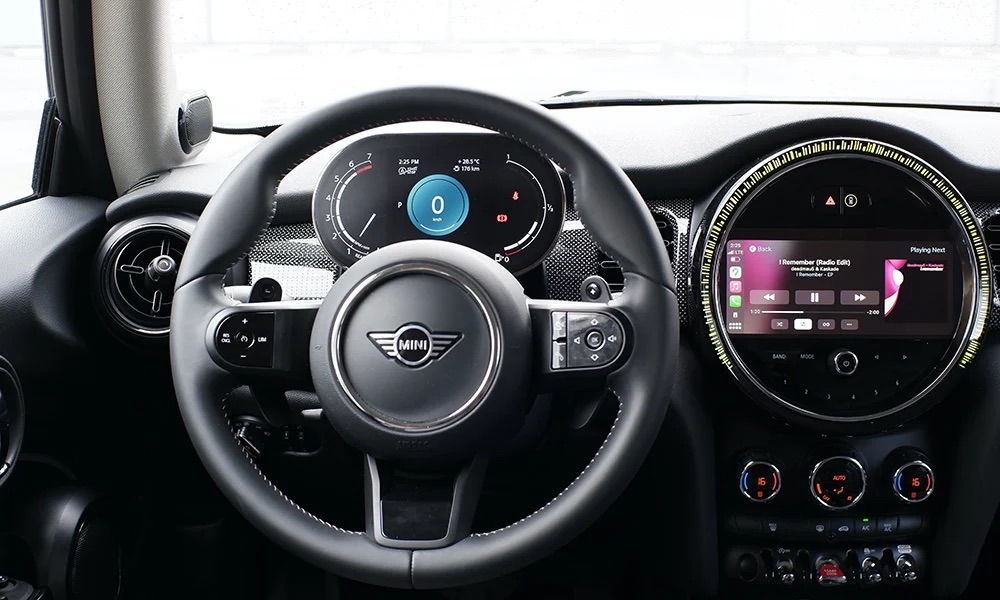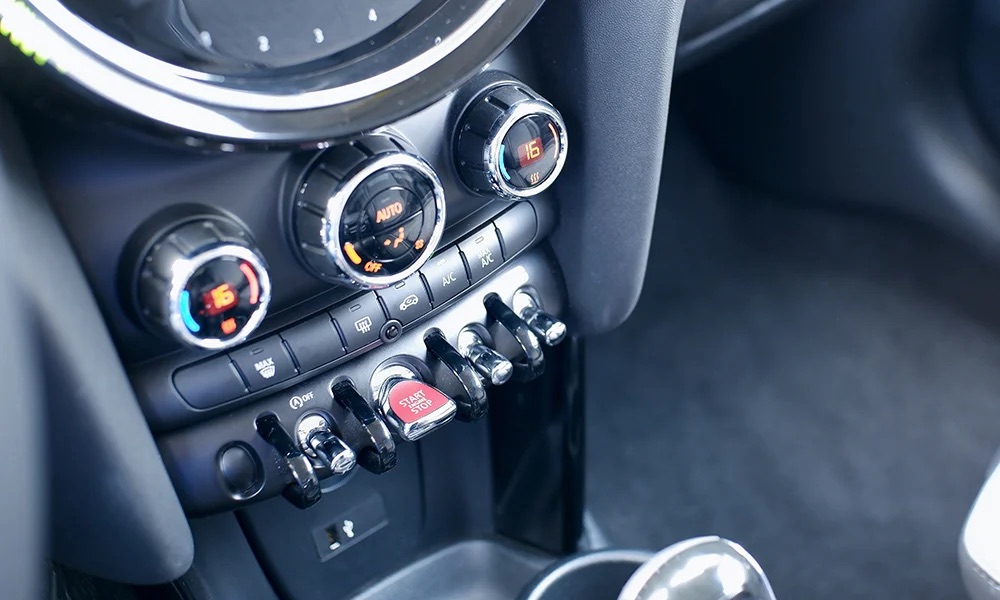 Getting inside and strapping in requires some minor contortions. The seat is low to the ground and hugs your torso like how your spouse used to before you got married. Reaching back for the seatbelt may get your shoulder in a painful twist if you didn't do some yoga stretches beforehand.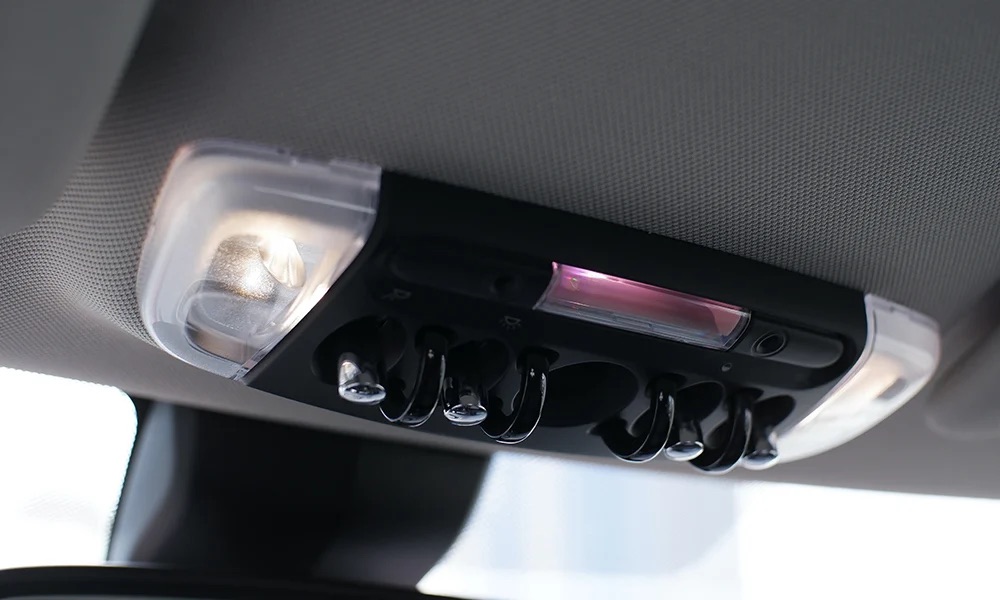 Starting up and setting your stereo and A/C involves some random button-pressing, a little bit of menu-hunting, and something I love, toggle-switching. It's like you're in a vintage aircraft in here, not that I've ever actually flown in one, but I've got decent stick time on the simulator so the feeling translates.
The four-banger fires up with a healthy rumble, and soon you're rolling on the tarmac, low to the ground like a sports car but, dare I say it, looking a lot cuter.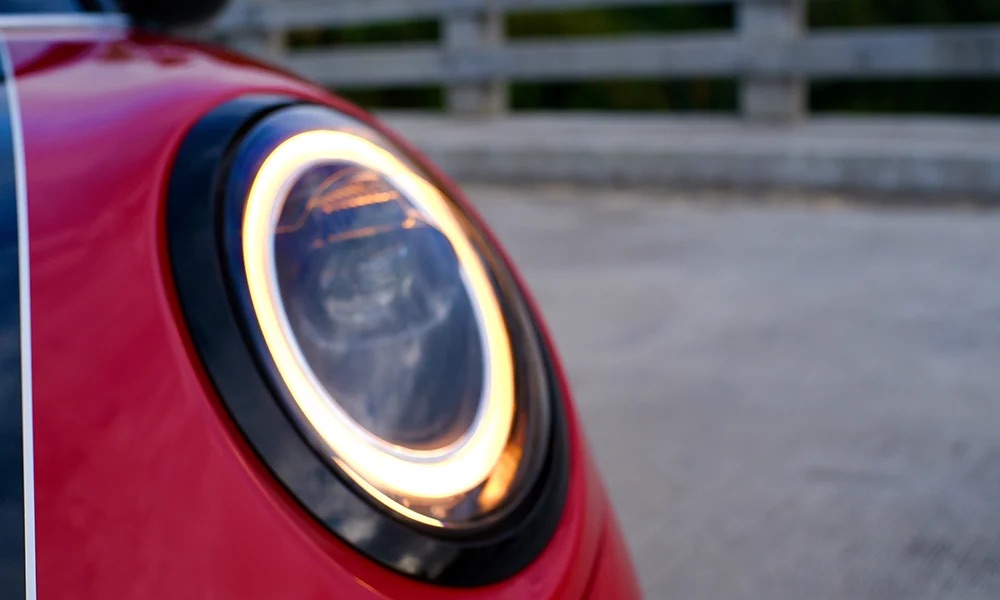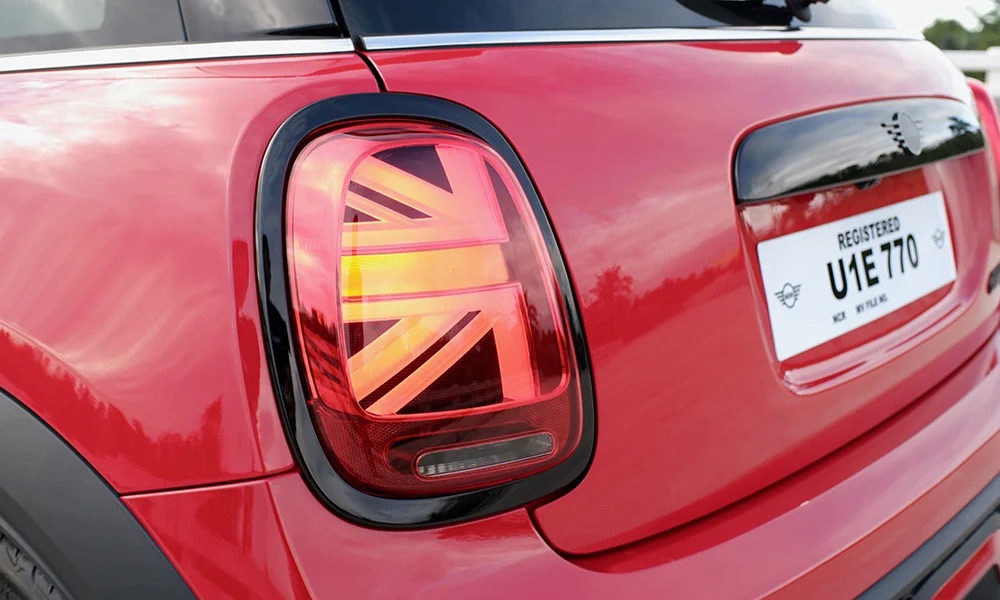 This is because there is no way to look at the Coop and not fall in love with its bug-eyed styling. You'd have to be a very sad person to hate on it, and the more I went over the details, the more I liked the cheekiness. For example, the turn signals are integrated into the almond-shaped headlamps, so it looks like one eye is winking whenever you're signaling.
The taillamps have a Union Jack motif, and when combined with the red-and-black paint scheme, the whole car looks like a mascot for the King's colonial army of redcoats. I wonder how the Yanks feel, though.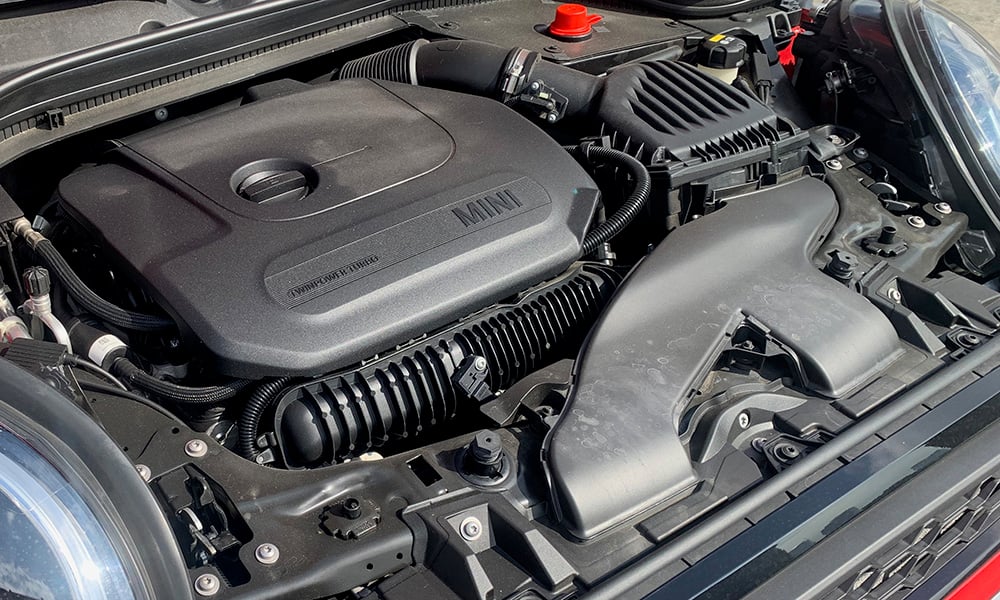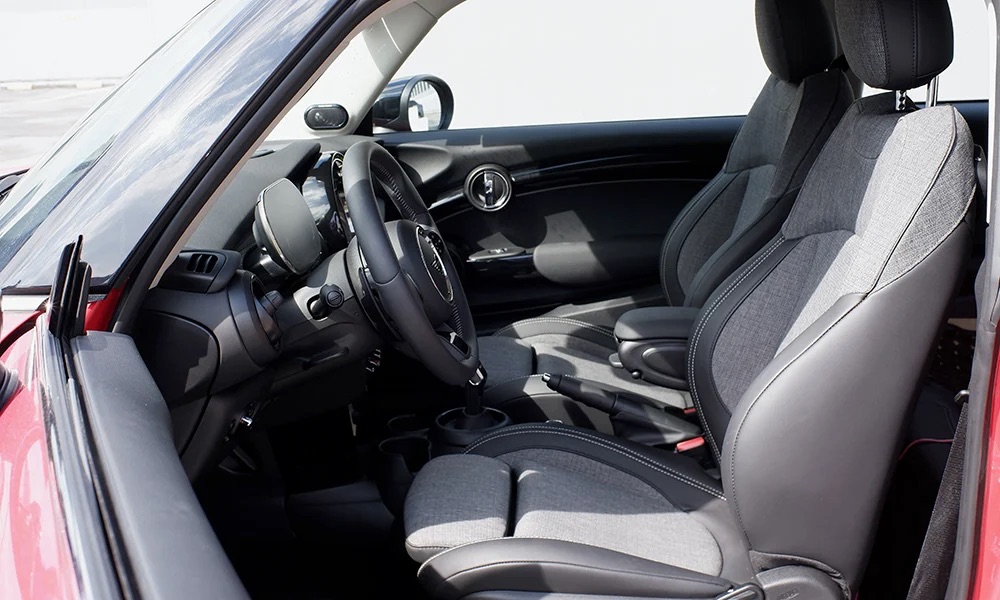 Anyway, the car proves to be a joy to drive. Low center of gravity, short wheelbase, and expensive underpinnings all contribute to that famed go-kart feel. All the tools you need for a fun time are there: a small, fat steering wheel, punchy engine, big stoppers, and sticky rubber.
I almost wished it had a manual transmission, but the seven-speed DCT was always on the ball, and the paddle shifters let me change gears faster than a traditional stick, with perfectly matched revs, too. At wide open throttle and the engine set to Sport, the four-cylinder burble turns into a throaty roar that what it lacks in displacement, it more than makes up for in soul.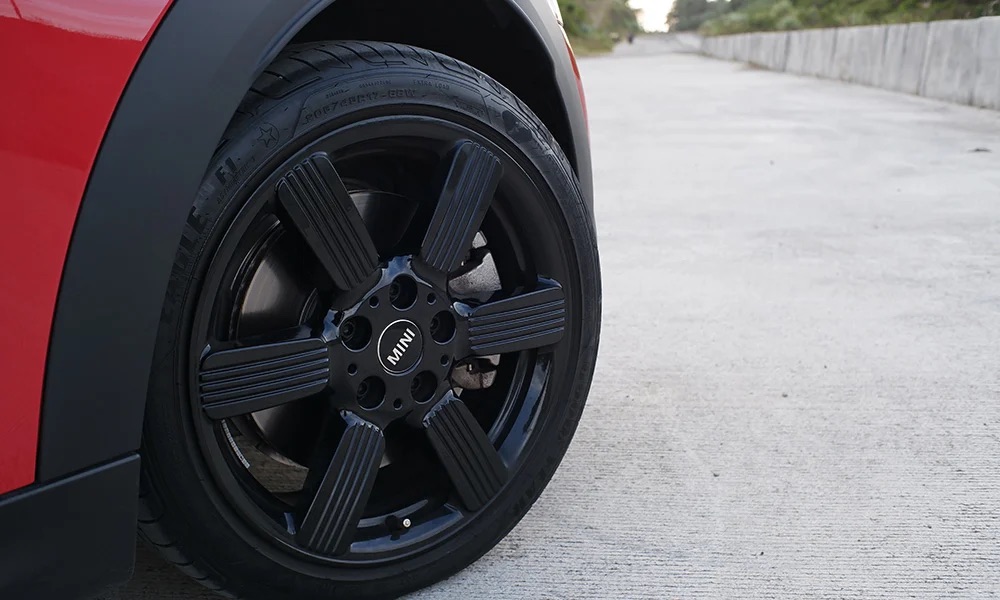 The car comes alive on twisty roads, where the tires grab the road like limpets up to the limits of their grip. When they finally do break traction, recovering is a simple matter of letting off the gas and countersteering.
Protective understeer is built into the front-wheel-drive platform, but if you know what you're doing, you can rotate the tail with a bit of handbrake action (yes, it has a real one!), or a bit of Scandinavian-style drifting on a loose surface.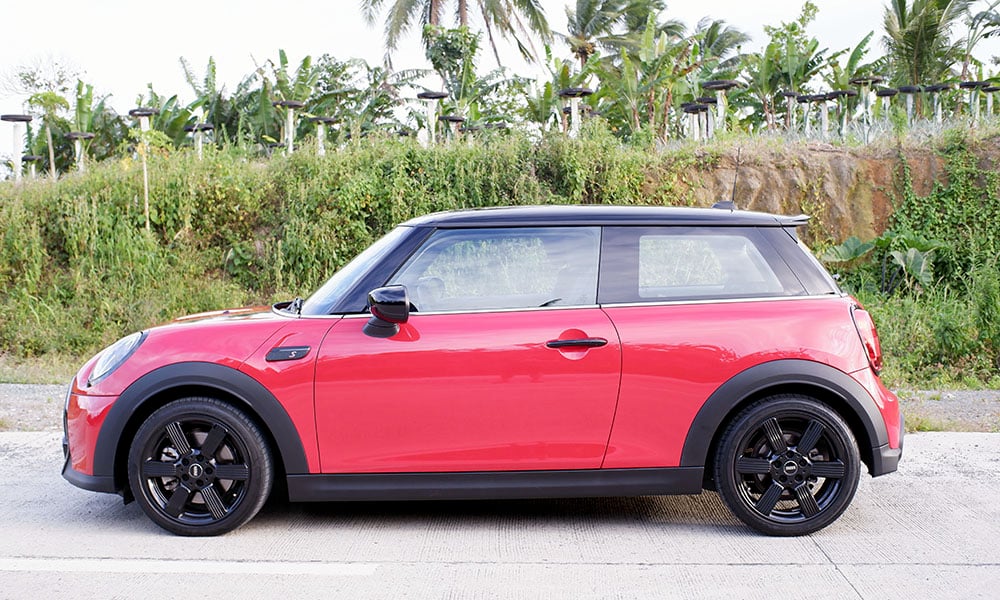 The compact proportions, the taut suspension, the quick steering, and the low center of gravity all help to make this playtime fun and intoxicating rather than suicidal. Aside from having 192hp to play with, the engine makes one of the sweetest growling/honking noises you'll ever find in an in-line-four.
All good fun, yes, sir. There may be other cars that are faster for the same price of P3.15 million, but not as much fun as this one. There is also the John Cooper Works edition (P3.95 million) with a sports suspension and brake setup along with bigger wheels and 231hp, if this S still doesn't cut the mustard for you.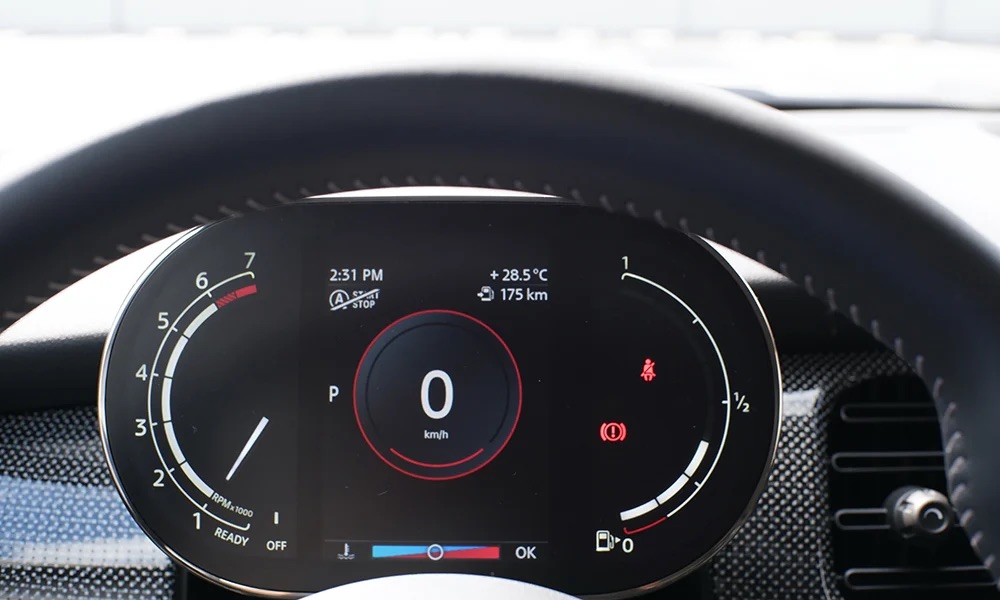 When I was bogged down in traffic, or just shuttling the missus around on date night, the Mini did its best to make it enjoyable rather than uncomfortable, especially since we're so spoiled with cushy SUVs these days. Yes, the ride is choppy and borderline painful, and yes, ingress and egress will challenge your flexibility.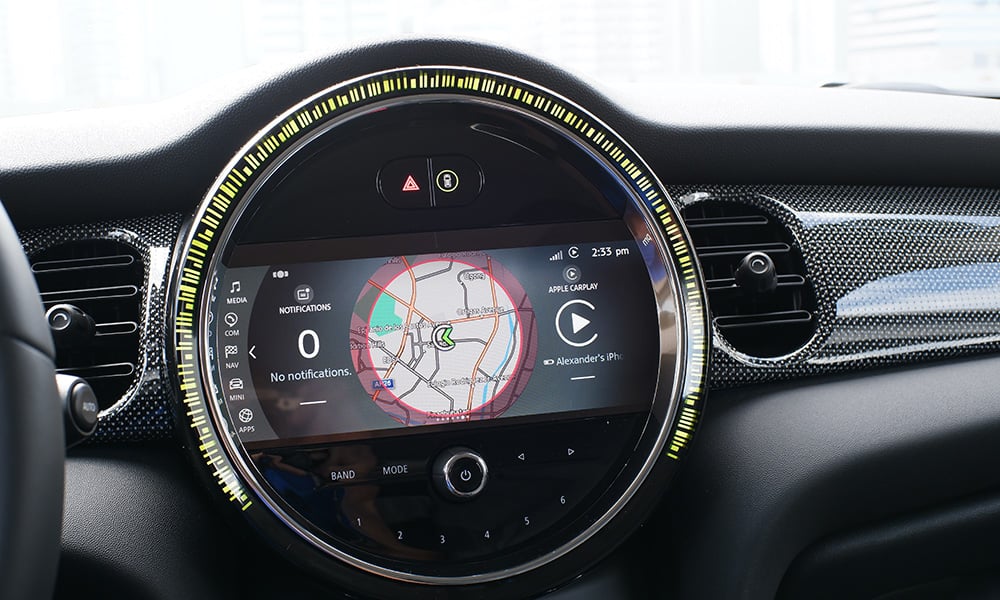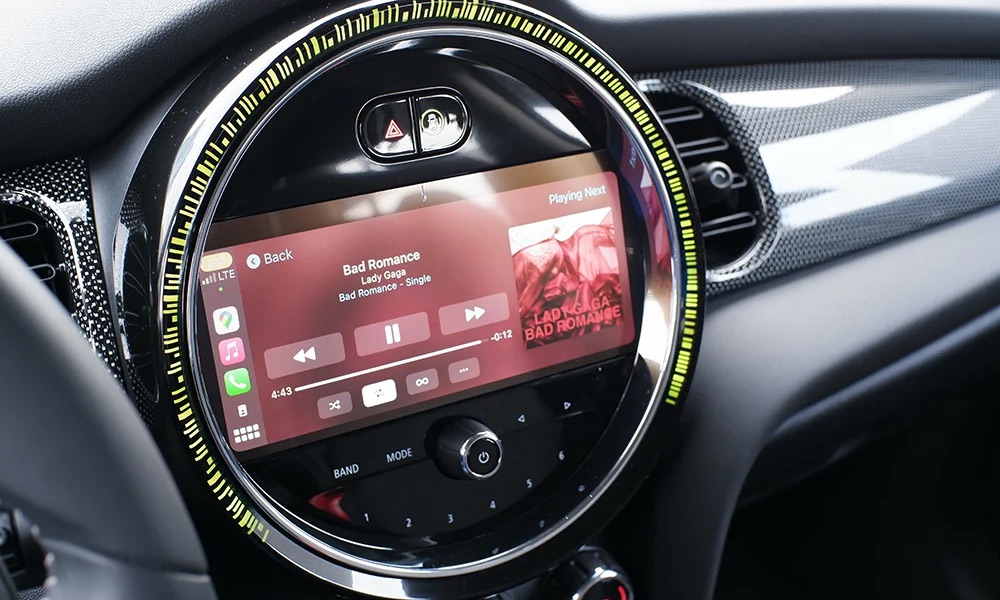 However, a lot has to be said for how big a factor a car's aura plays in the overall experience.
My wife never once mentioned the harsh quality of the ride, instead amusing herself with the menus of the 8.8-inch infotainment screen, the crispness of the audio, and how disco it all felt. Depending on what's on the infotainment screen, the large bezel glows a certain color to add some of that disco feel. Austin Powers, baby!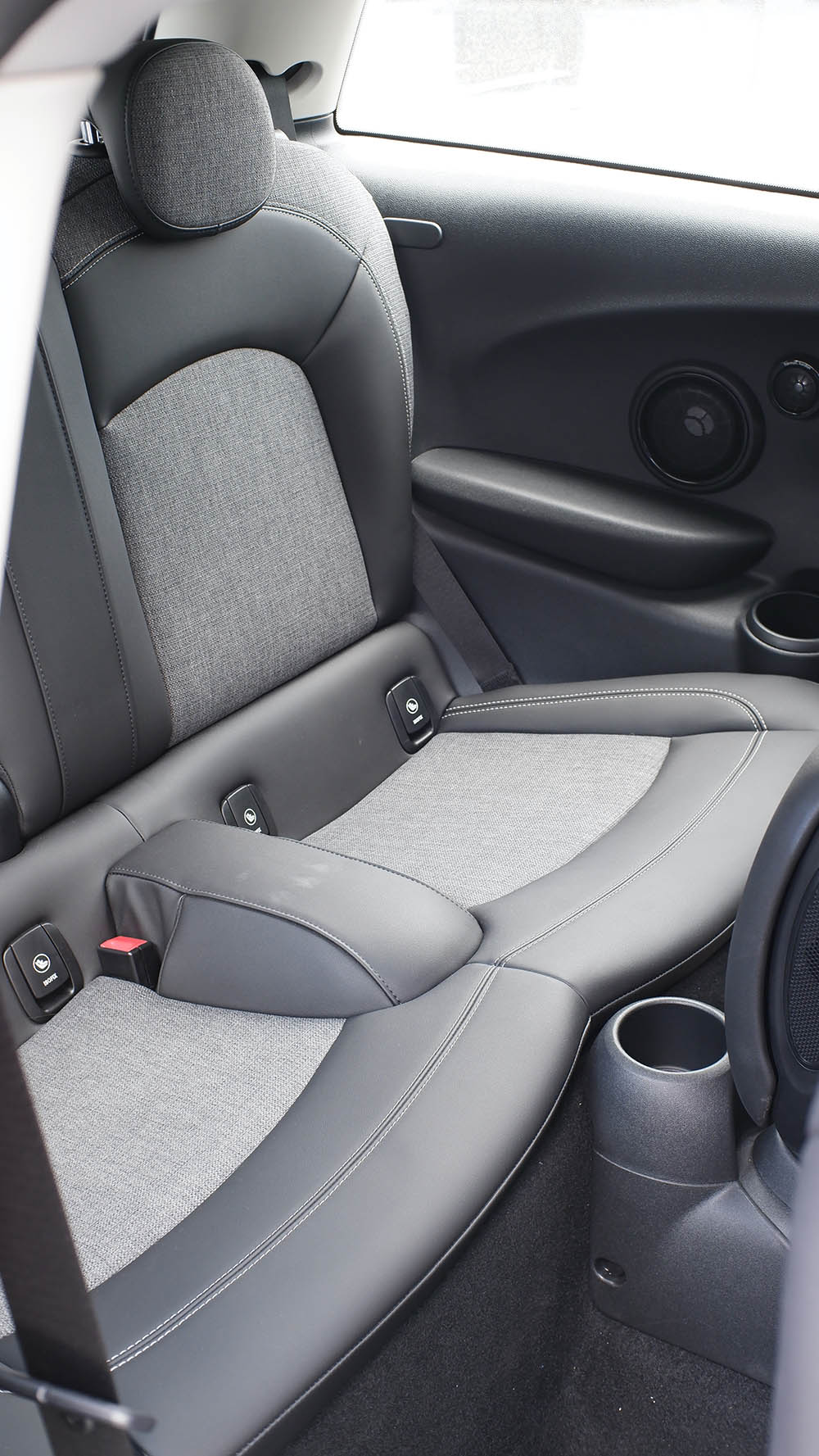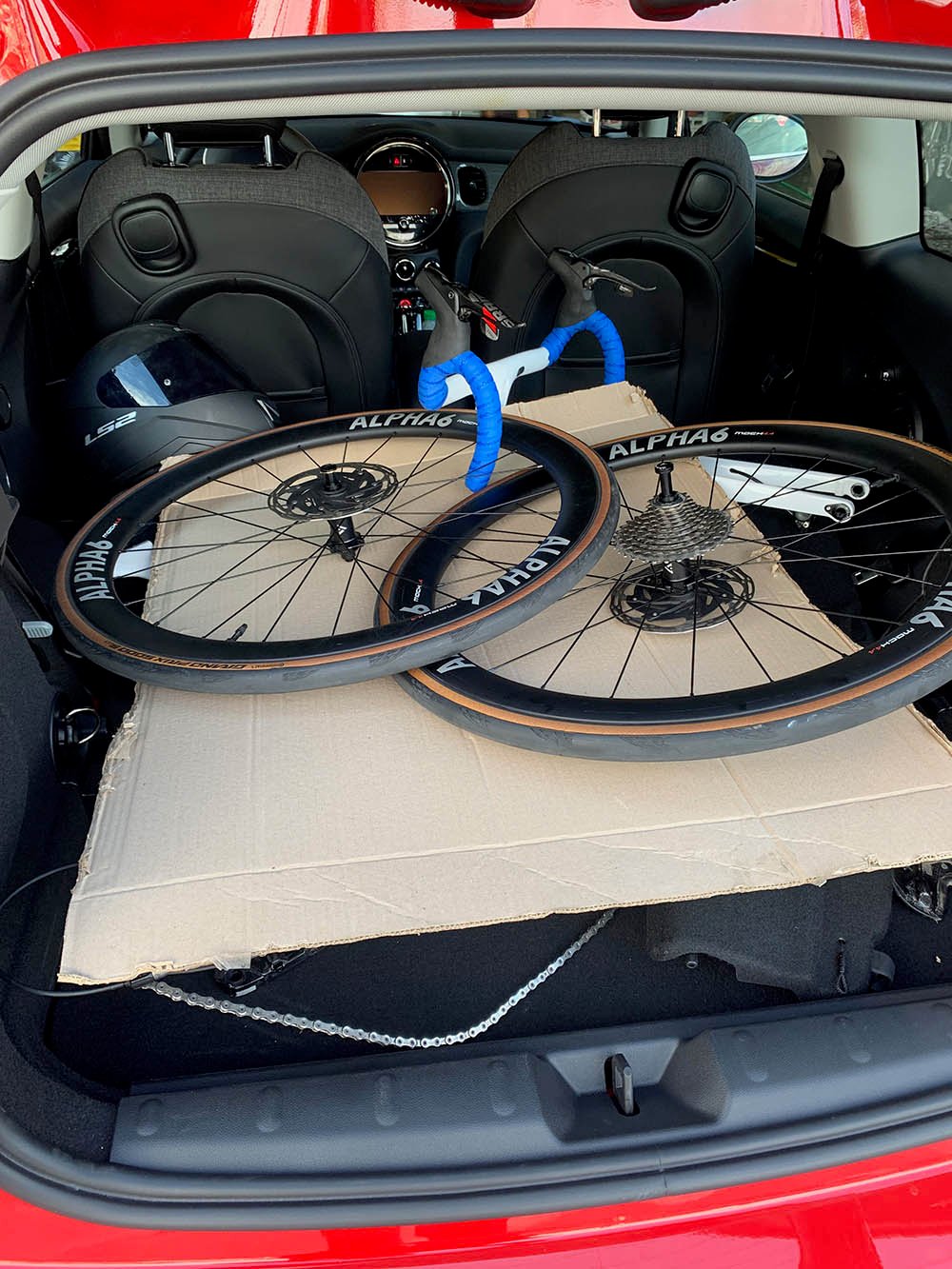 Boot space is limited, but still useful as long as you don't plan to have passengers back there. Folding the seat flat let me put one of my bikes back there with the wheels off.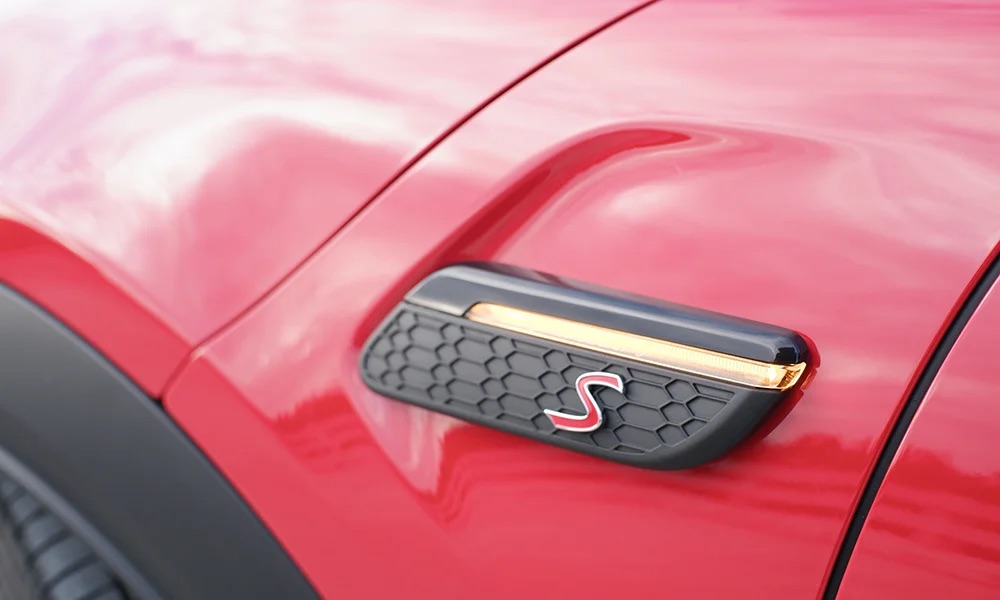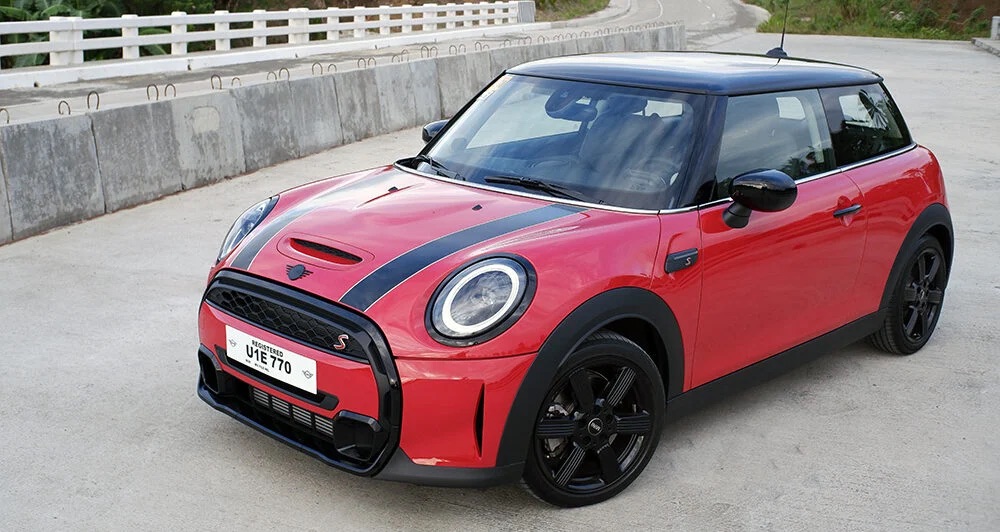 When all was said and done and it was time to bring back the car, I felt a tinge of sadness. Cars like this are a dying breed. I can think of at least a dozen SUVs that offer more space, more comfort, and more utility for the same amount of money, or even less. It seems that for every driver-oriented car sold, 10 SUVs roll out of showroom floors.
Neither a true sports car nor a family car, this occupies a very specialized niche that asks you to put up with a fair degree of discomfort in exchange for a ton of driving fun.
Mini knows this, and has diluted the formula somewhat with a bigger version in the Clubman and the Countryman, but the three-door is about as pure as any driver's car can be these days without giving up all the electronic nannies. Let's hope it stays as fresh as the day it first bowed to the public many years ago—for a long time to come.
MINI COOPER S 3-DOOR
| | |
| --- | --- |
| Engine | 2.0-liter four-cylinder turbo gasoline |
| Transmission | 7-speed dual-clutch automatic |
| Power | 192hp @ 5,000-5,500rpm |
| Torque | 280Nm @ 1,350-4,600rpm |
| Dimensions | 3,876mm x 1,727mm x 1,414mm |
| Drive layout | FWD |
| Seating | 4 |
| Price | P3,150,000 |
| Upside | Cheerful styling. Flawless build quality. High fun-to-drive character. |
| Downside | You'll want to work on your flexibility to help your ingress and egress. |