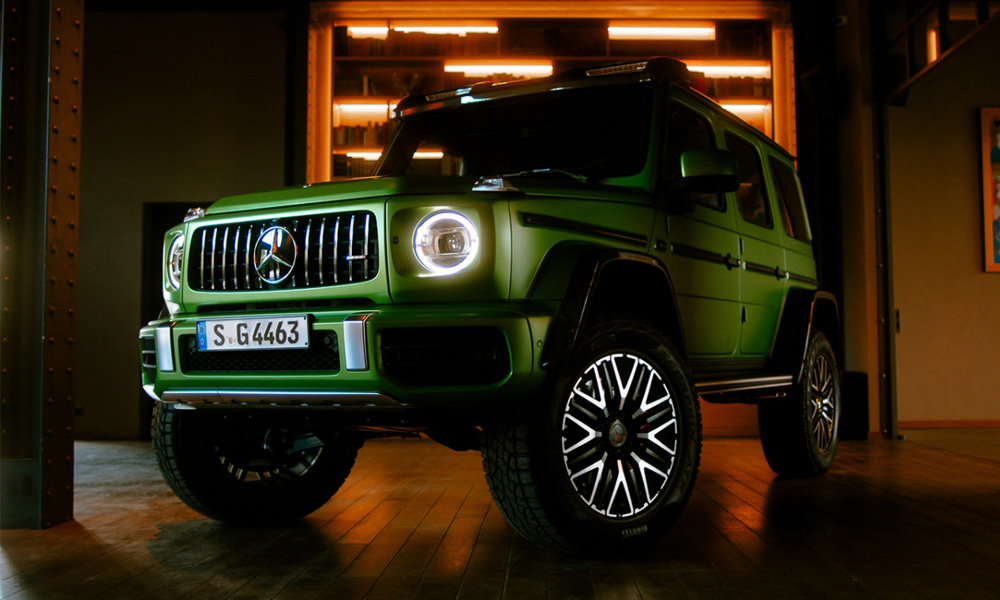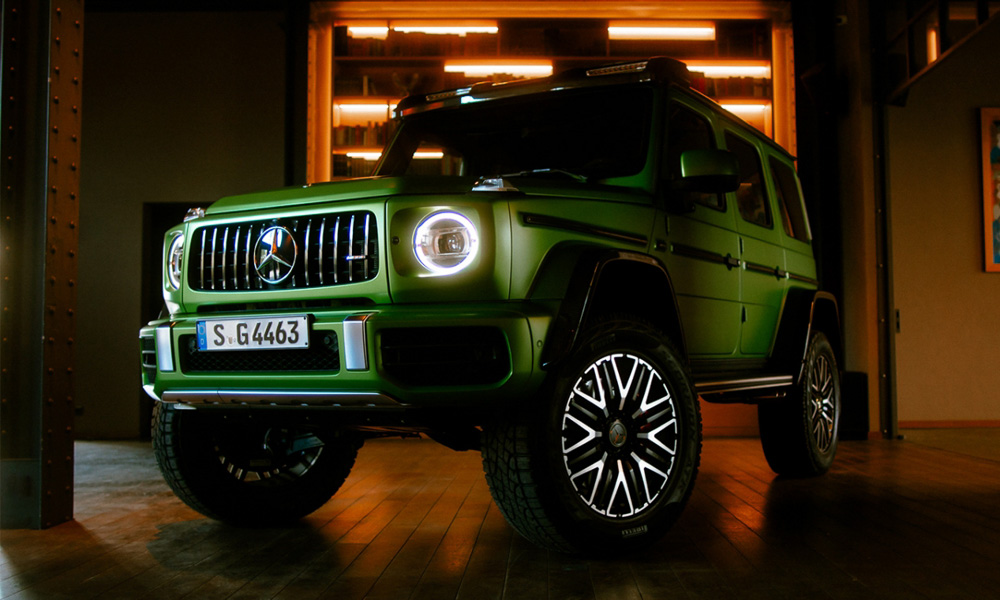 Normally, we learn about new Chedengs from the press section of the Mercedes-Benz website or through e-mails from the brand's media team. Not so with the new AMG G63 4×4². For some strange reason, the carmaker has hidden news about this monster SUV in the members-only G-Class Lounge on its website.
Maybe it's because the car will only enjoy a very limited production run. Or maybe the Germans are a little bit embarrassed to unveil a gas-guzzling giant in times of electric cars and daily talk about climate change. We don't know. What we do know is that this G will feature very high up on the wishlists of rappers, oligarchs, and other extroverted rich people.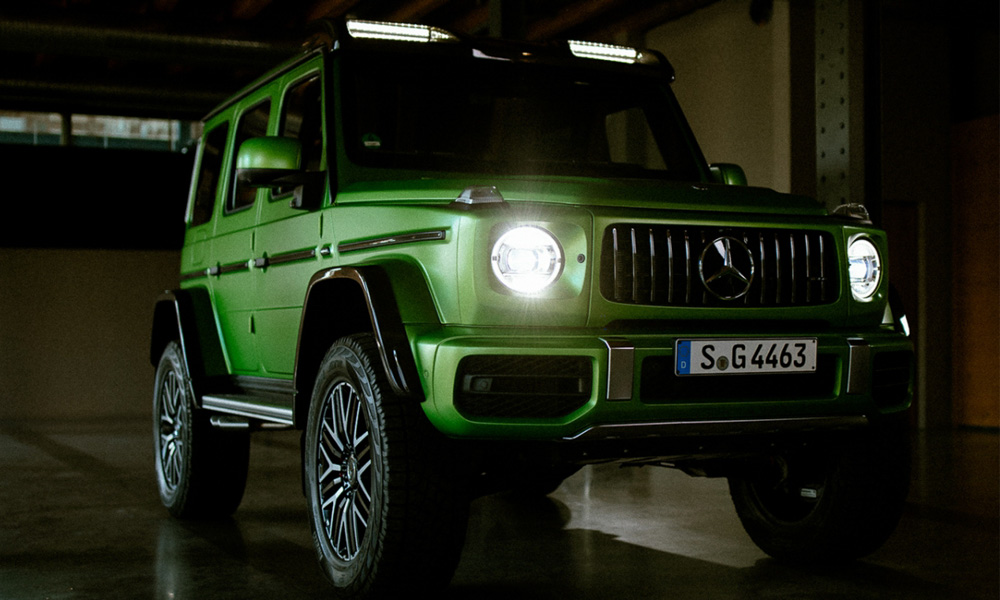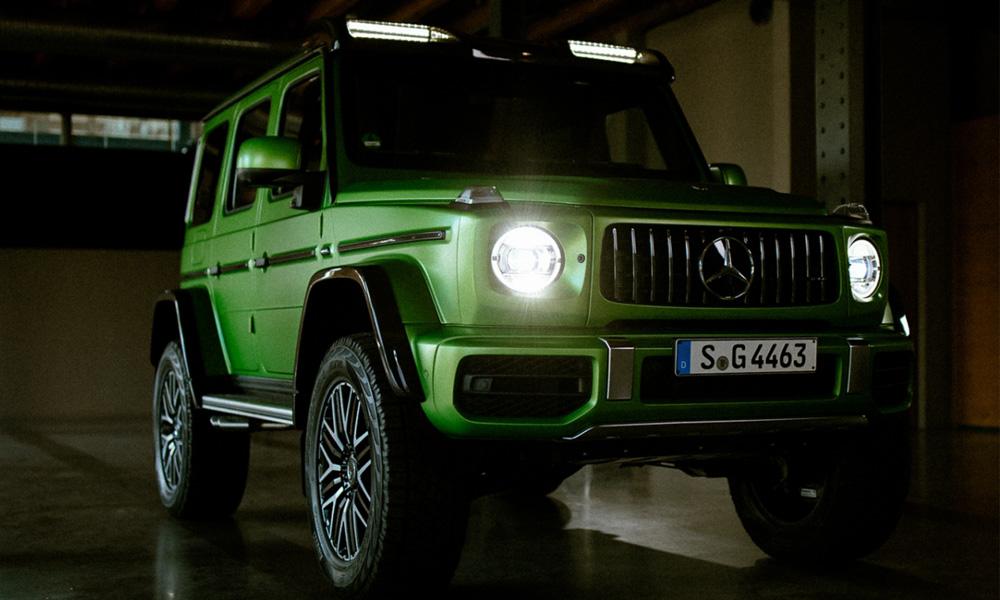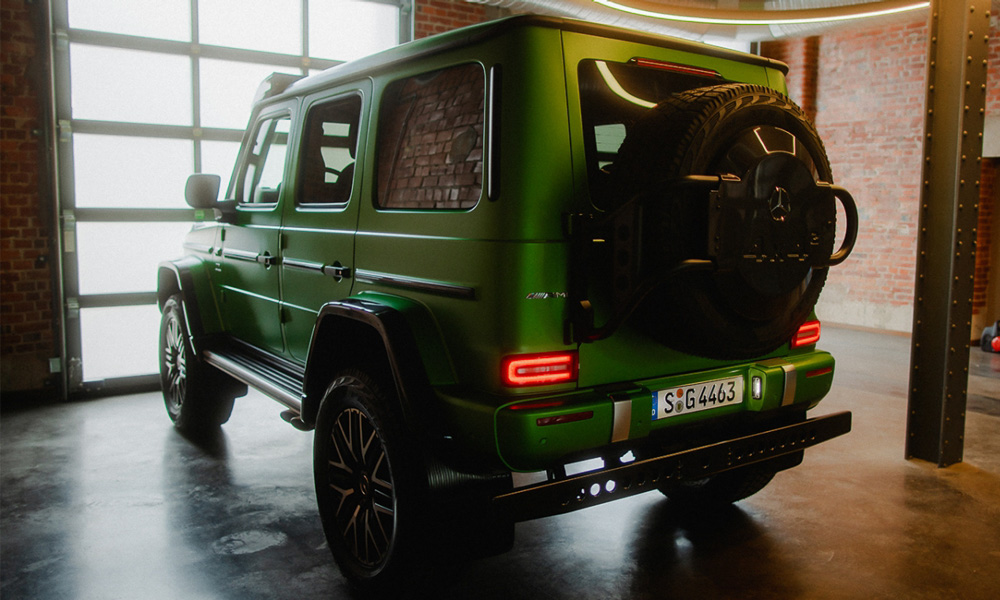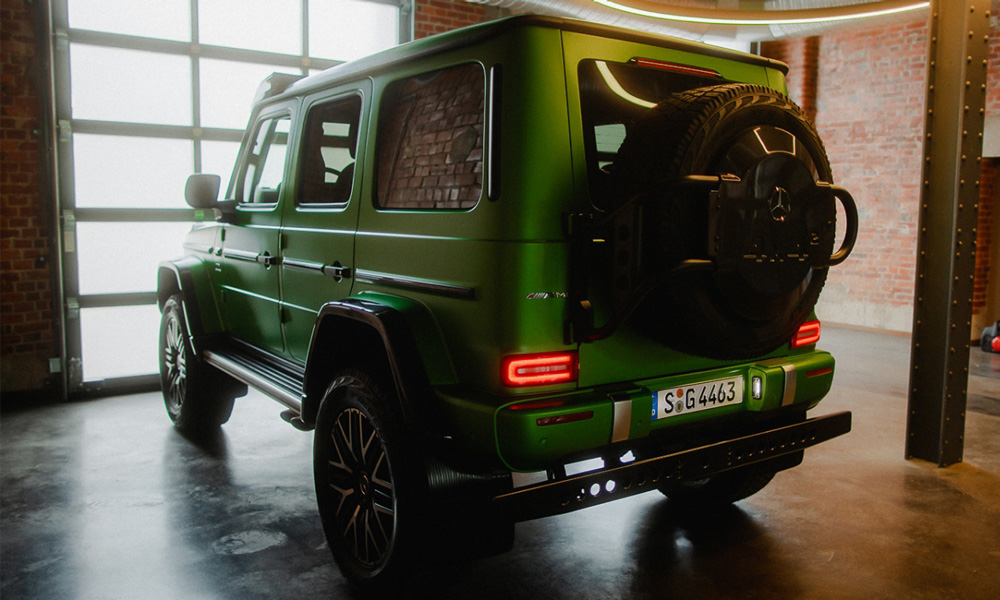 If you thought the G500 4×4² was the pinnacle of all four-wheeled G models, then think again. Mercedes just took the already over-the-top super SUV and handed it over to the engineers at AMG.
The result is called the AMG G63 4×4², and it's the last hurrah for unbridled petrol-powered excess. A celebration of all things unnecessary and wasteful, but at the same time somehow nice and exciting. A statement car to dominate the school run and intimidate lesser cars at supermarket parking lots.
Fitted with 910mm of wading depth, 351mm of ground clearance, and a 40° ramp angle, it could theoretically go off-road. But in practice, it never will—unless you count parking with two wheels on the sidewalk.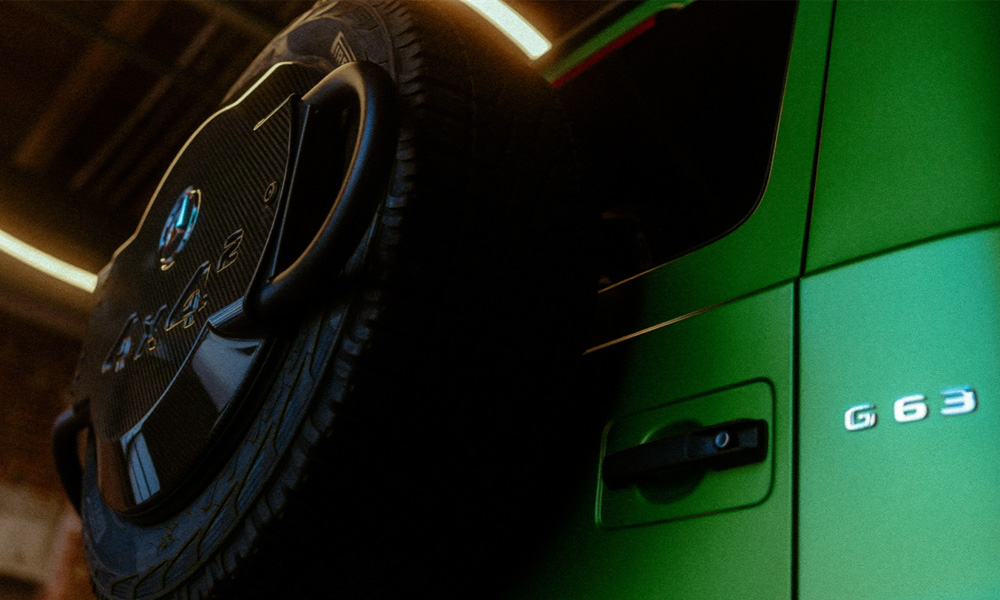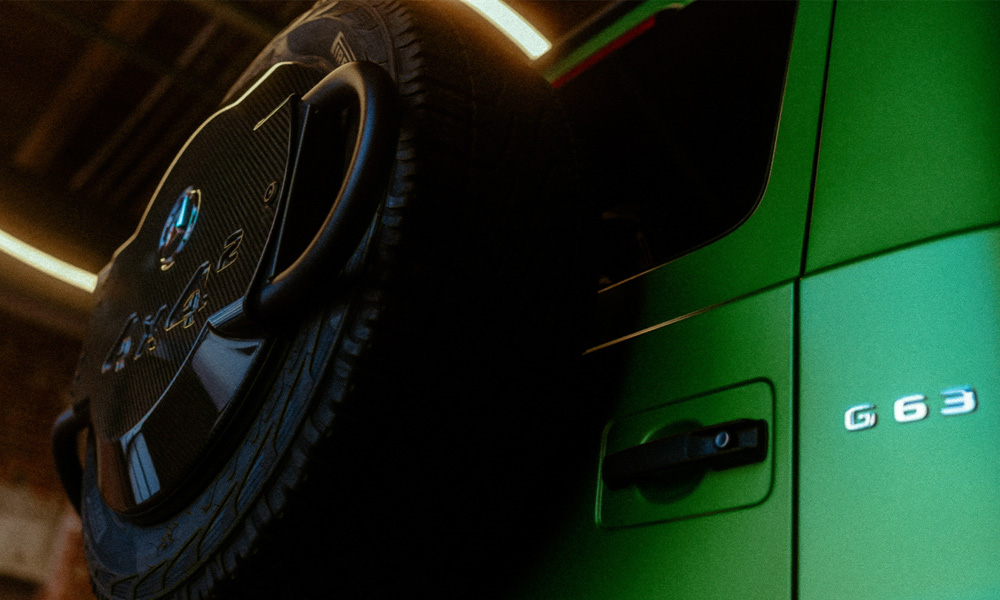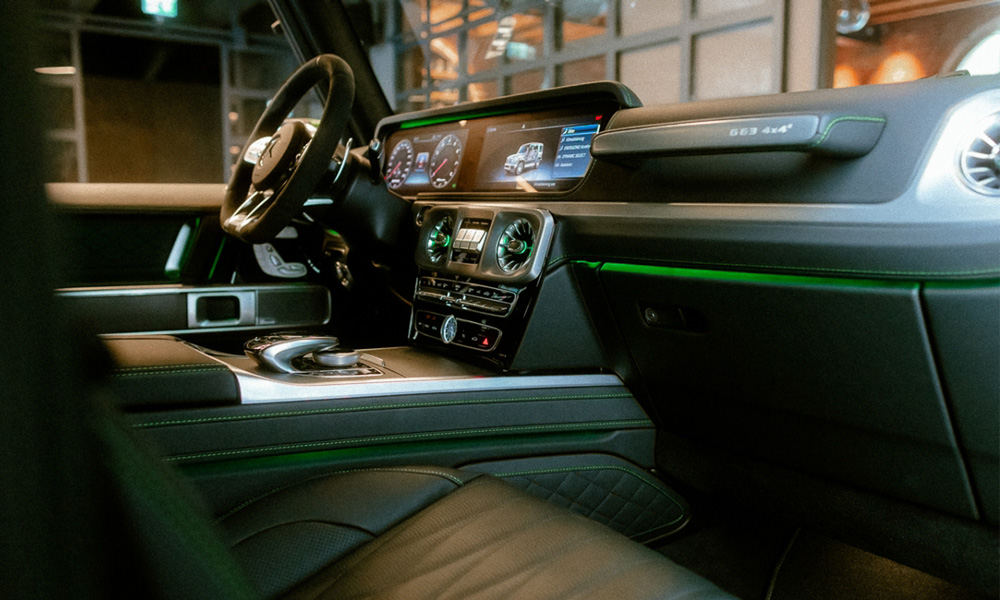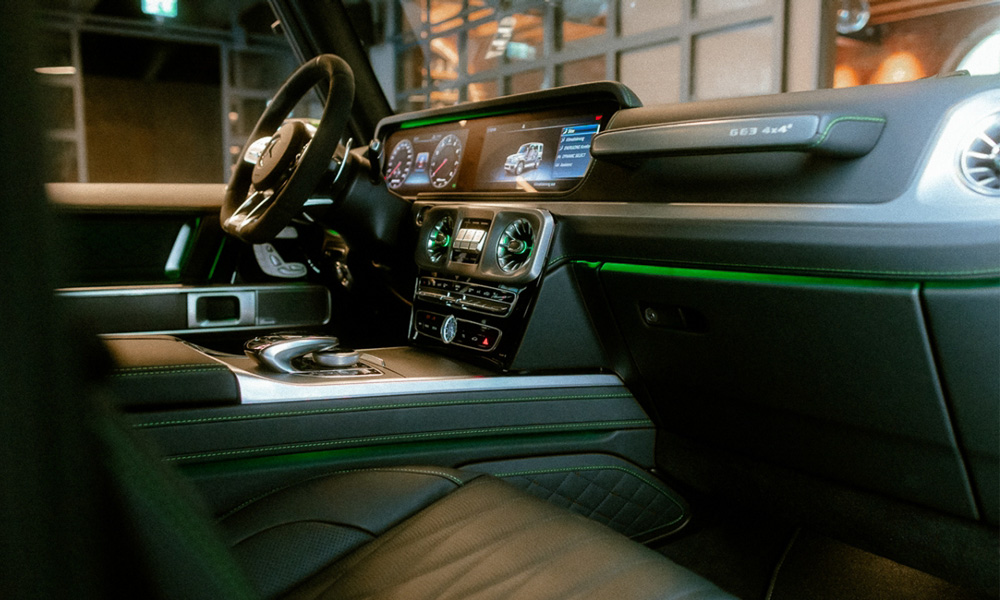 Anyone squeezing past this mammoth in that scenario can then marvel at the 22-inch AMG forged wheels, and take a closer look at all the new carbon bits that have been fitted to this machine. Even the spare wheel cover is made from the lightweight material, and signals that this is a car for people with more money than they know what to do with.
This is also the first special G that can be turned into a true one-off machine with the help of the G Manufaktur, the in-house department tasked with generating additional revenue by letting customers choose from 40 exclusive paint colors and countless interior options, including diamond-stitched Nappa leather seats and wood flooring for the luggage area.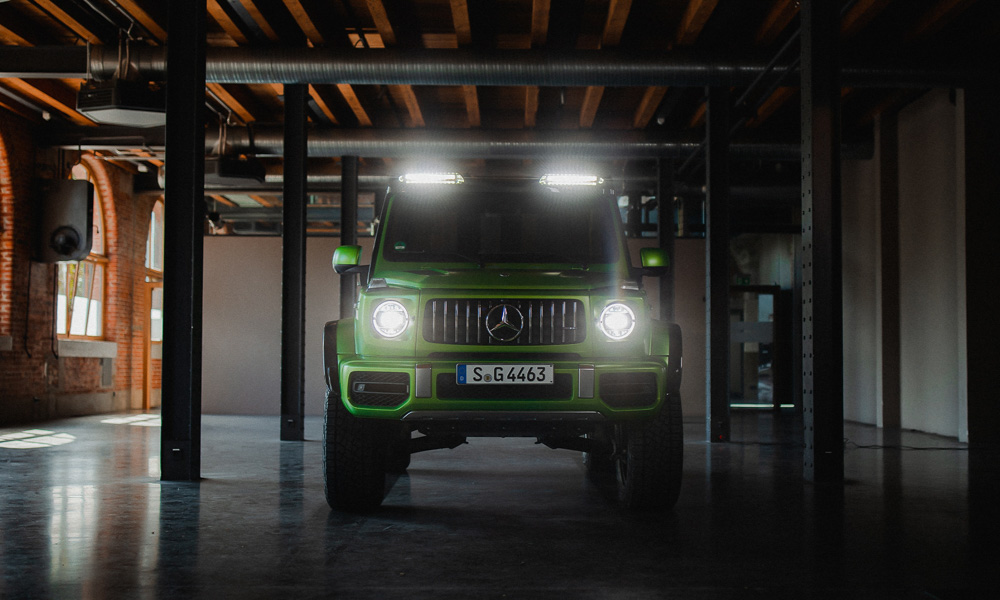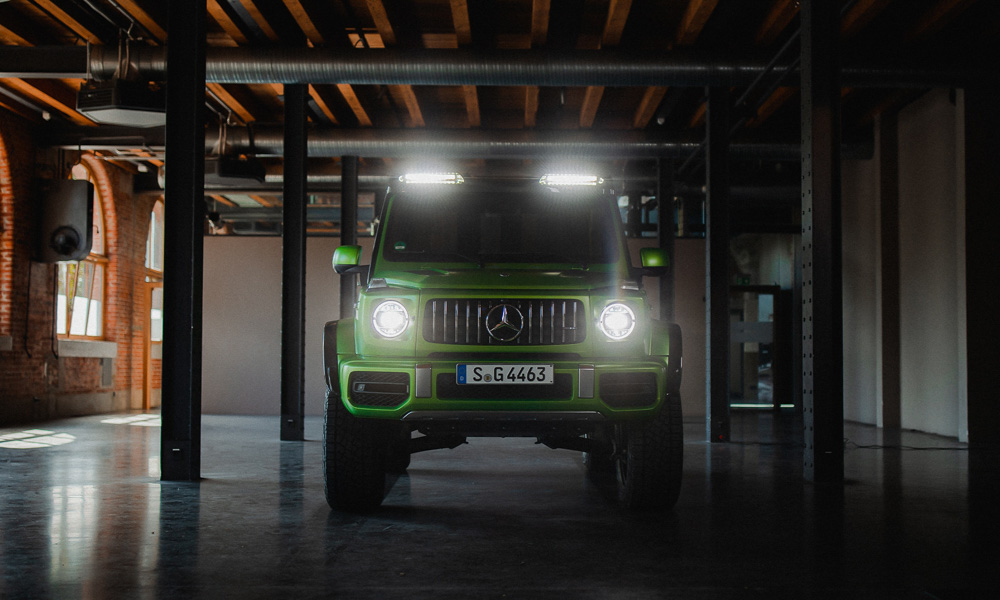 Under that huge hood sits a 585hp AMG V8 with two turbos. This engine sends its power to all four wheels at all times, and that will mostly be exercised by means of short sprints between traffic lights in city centers.
The actual top speed is so irrelevant that AMG hasn't even published it yet, as everyone knows that this house on wheels wasn't built for fast autobahn runs. Its hunting ground will be the boulevards and the rich neighborhoods of places like London and Dubai, where it can play its trumpets to crowds of puzzled onlookers and supercar-hunting YouTubers.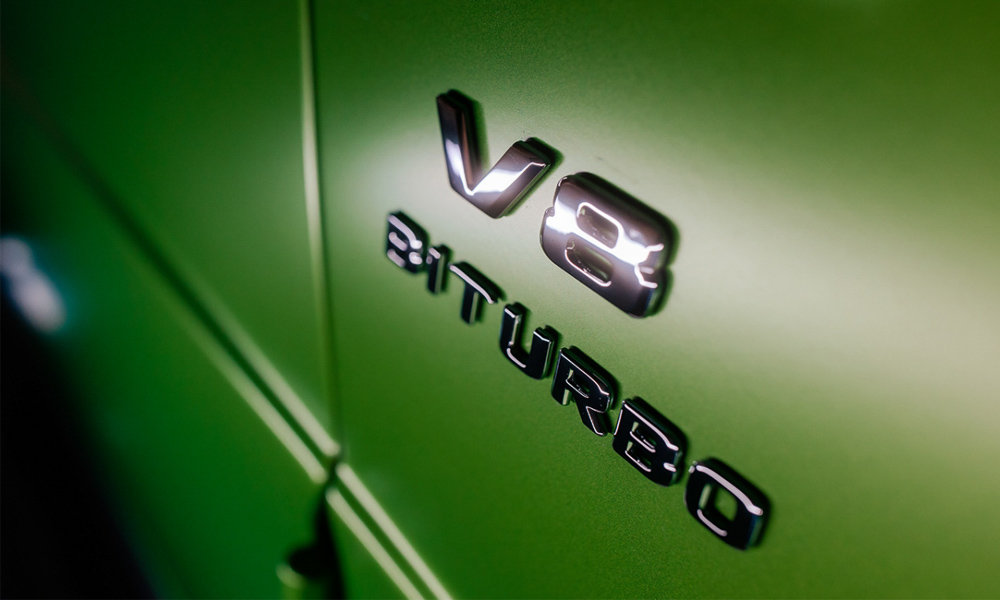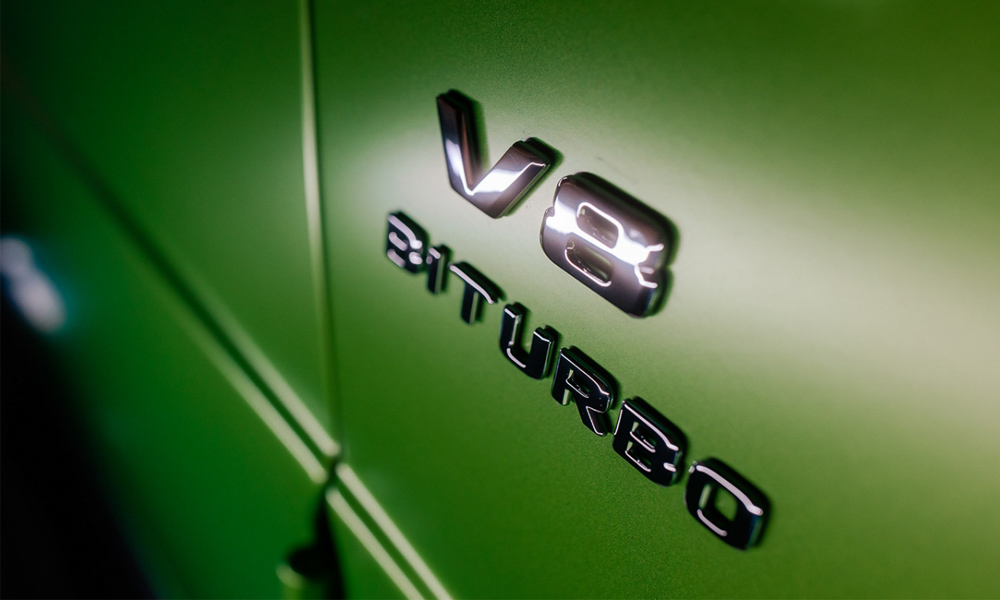 The AMG G63 4×4² slots in next to other insane G models like the G63 AMG 6×6 and the Maybach G650 Landaulet. It makes little sense as a practical everyday car, yet will likely sell out in no time. Mercedes hasn't mentioned how many will be built, just that it is "time-limited" in its production run. That's clever marketing talk for "get yours now, you rich and hedonistic people of the world!"
The price for so much silly opulence? Who cares. It's as irrelevant as its fuel consumption or carbon-dioxide emissions. Those stand at around 0.21L and 456g per kilometer, by the way. As silly and stupid as this car is, once machines like it are gone, we will somehow miss them. So take one last good look at it, before its planet-saving EV siblings take over.