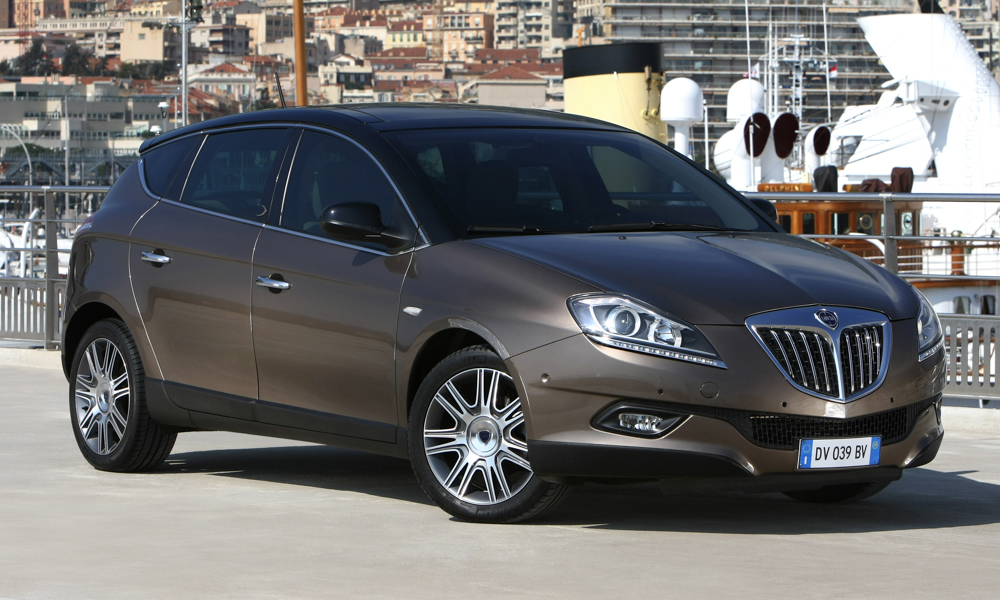 From a marque that dominated rally racing, Lancia is now a tiny and unrelated shadow of its former self. The only car that it sells, the Ypsilon, is only fast enough for the narrow streets of Rome. But parent company Stellantis is shaking things up, and a 10-year plan will give the once-proud automaker a new lease on life.
This plan starts in 2024 with an all-new version of the Ypsilon. The present model is related to the Fiat 500 and is over 10 years old. But despite its age, it continues to sell well in the few markets that Lancia has a presence in. Aside from the upcoming car being 4m long, no other details have been divulged.
The next model that Lancia has in store will debut in 2026. Again, the company has only revealed the length (4.6m), and that the car will be competing in the "largest segment in Europe." It seems that this will be a crossover of some sort, and we hope that it will be given a name from Lancia's storied past.
And finally, 2028 will see the return of the famous Delta. Lancia says that this vehicle "will attract car enthusiasts throughout Europe," so it might be the brand's performance-oriented product. The original model achieved legendary status when it won six WRC constructor's titles between 1987 and 1992. Production of the last-generation Delta ended in 2014.
A common denominator in this plan is sustainability. Lancia will be sticking with electrified powertrains from 2024 before transitioning to full-electric power in 2028. In addition, Lancia aims to be the widest user of recycled materials within the Stellantis umbrella.