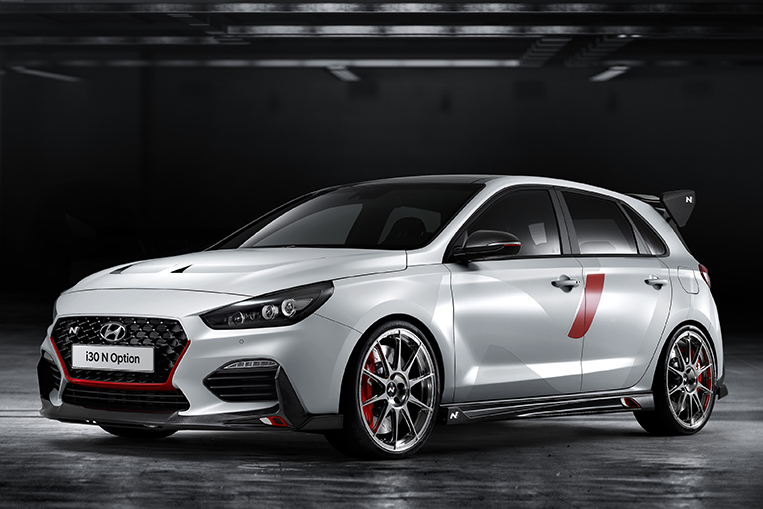 If the looks of the souped-up Hyundai i30 N aren't enough and you want to personalize it to suit your taste, then we have good news for you. At the Paris Motor Show, the Korean automaker officially gave us a preview of its N division's future direction with the i30 N Option show car.
Basically, this car is a production i30 N hatchback that's cosmetically enhanced. The i30 N Option features various exterior upgrades like a carbon rear wing, a carbon hood with air vents, quad-tip mufflers, a custom N grille, 20-inch rims wrapped in semi-slick tires, and a unique matte paint job with red character lines. These add-ons obviously make the show car stand out.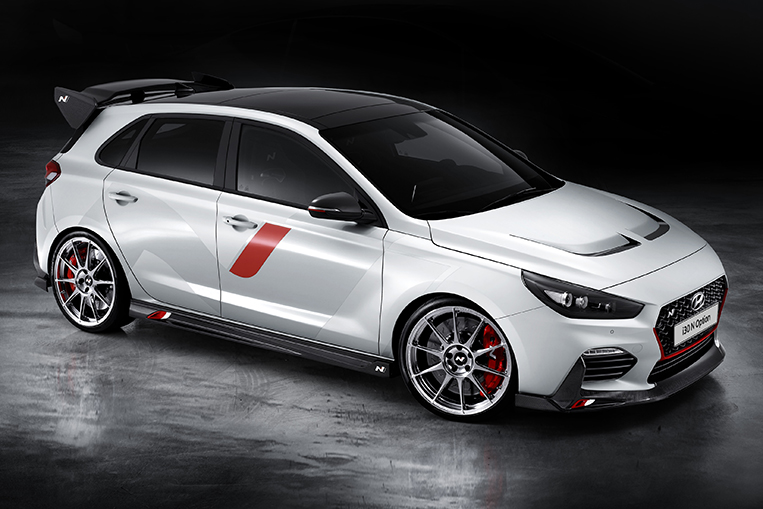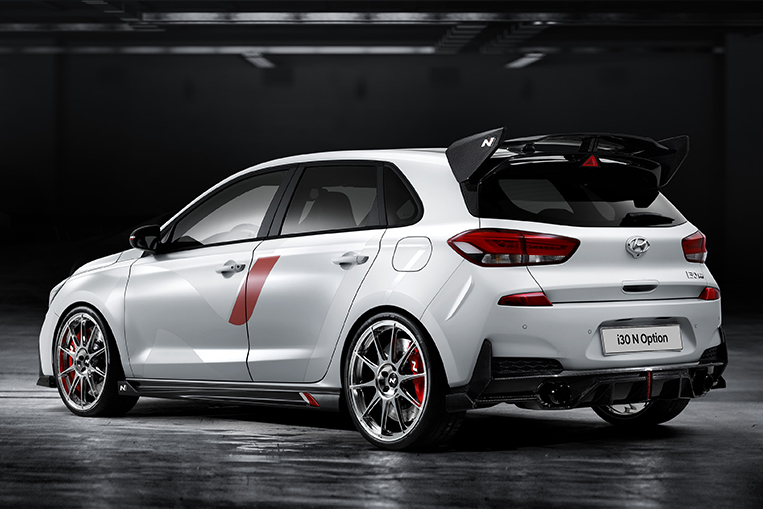 Inside, the high-quality Alcantara-clad bucket seats await you. This upscale upholstery material extends to the chunky tiller with carbon-fiber bits. When you look around, you'll see loads of carbon-fiber accents on various parts like the air-conditioning vents and the door handles. Your feet will also feel at home stepping on sporty pedals, while the task of shifting gears will be blissful as you wrap your hands around a custom shift knob.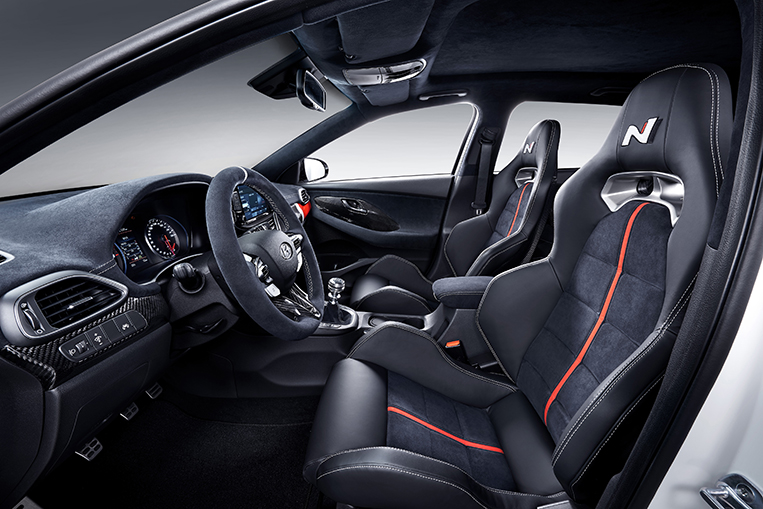 There are people who think that the N Option upgrades have made a good-looking car even more stylish, but there are also those who find them tacky. Whatever the case may be, this model should make sense to people who dig individuality and love to personalize their cars. According to Hyundai, this is just the beginning: "A large amount of customization features for driving enthusiasts is coming in the near future."
While no information about global availability has been provided, we're sure the growing number of Hyundai fans will be eagerly waiting for these to land in their respective markets. In the meantime, expect local bodykit makers to come up with copies until the real stuff is launched.