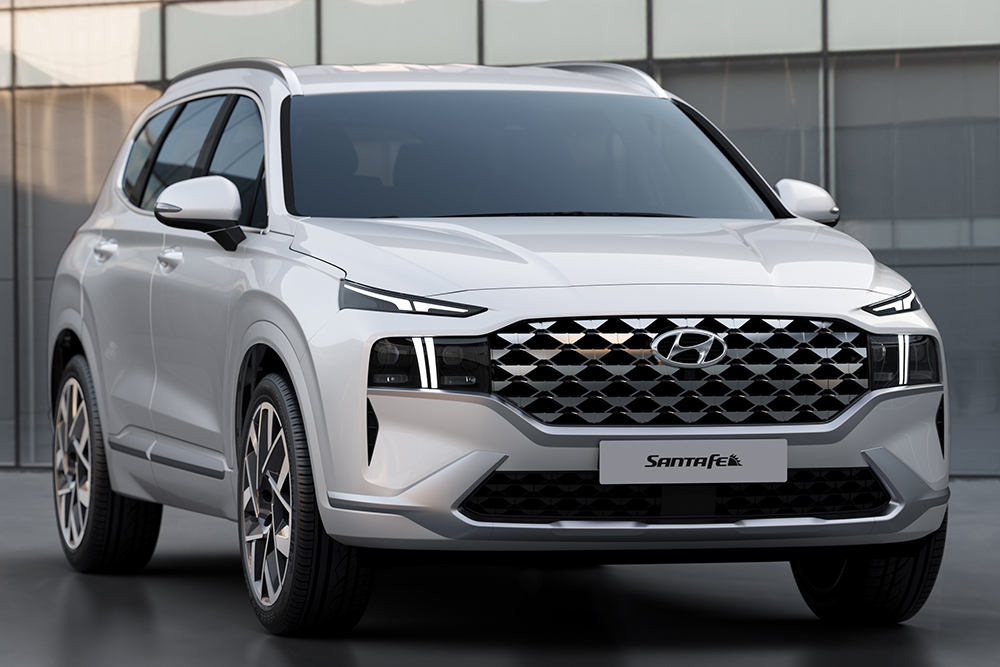 It was only two years ago when Hyundai presented the fourth-generation Santa Fe to the world, and now the revised version has arrived. What you're looking at here is the midlife update of the Korean midsize SUV. And yes, as is the case with the latest cars today—including (and especially) the freshly unveiled BMW 4-Series Coupe—this new model sports a massive steel curtain radiator grille up front.
Hyundai calls this "bold and majestic styling," describing the improved model as a "family-focused SUV."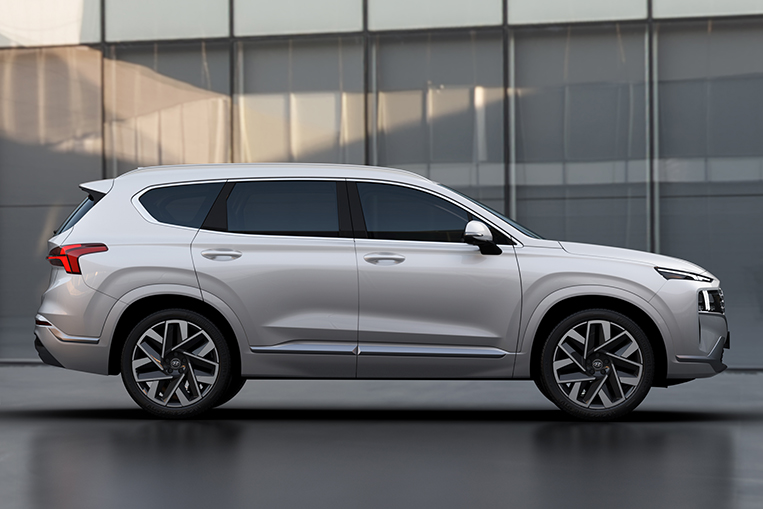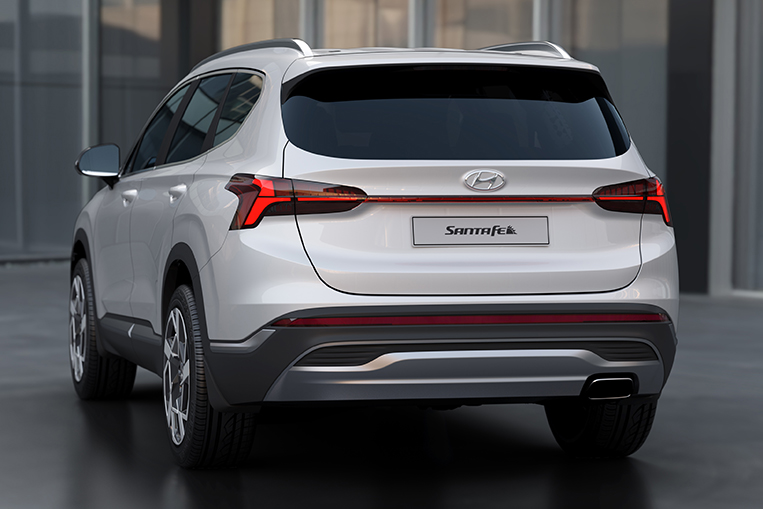 "We modernized the new Santa Fe with premium features and appealing aesthetics that are sure to add value," SangYup Lee, head of Hyundai's Global Design Center, says in a press statement. "The bold lines that extend from one side to the other and from front to back give the Santa Fe a rugged yet refined look that SUV customers want. We've also added numerous features and functions to create a truly family-focused SUV that is a pleasure to drive."
Among the things we really like are the daytime running lights, the 20-inch wheels and the cleaner rear (without a Santa Fe badge, take note). We're still undecided as to whether we dig the slit-eyed headlights or not.
Inside, a noticeably new center console instantly grabs your attention upon ingress.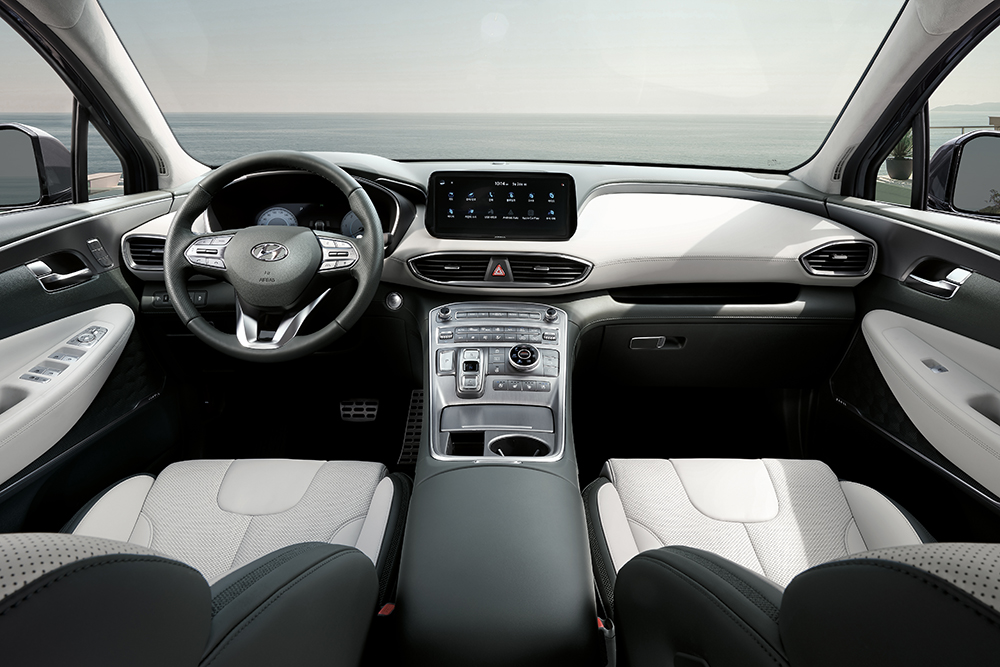 This may just be a facelift, but the overall appearance feels like a full model change. It manages to make the current Santa Fe look old and tired, and that's no easy feat.