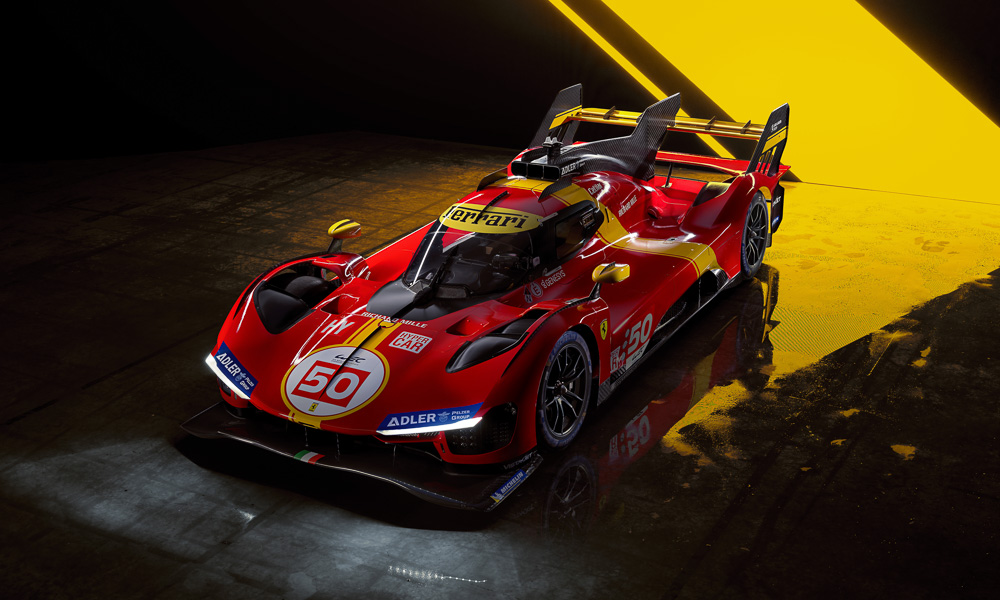 Another hallowed name in racing finally takes the covers away from its long-awaited sports prototype Le Mans Hypercar endurance contender. Ferrari just unveiled its 499P Hypercar at the Finali Mondiali in Imola, Italy, the brand's final event for its one-make racing series, the Ferrari Challenge Cup. This is the machine that will bring Ferrari back to the pinnacle of endurance racing after a very long absence.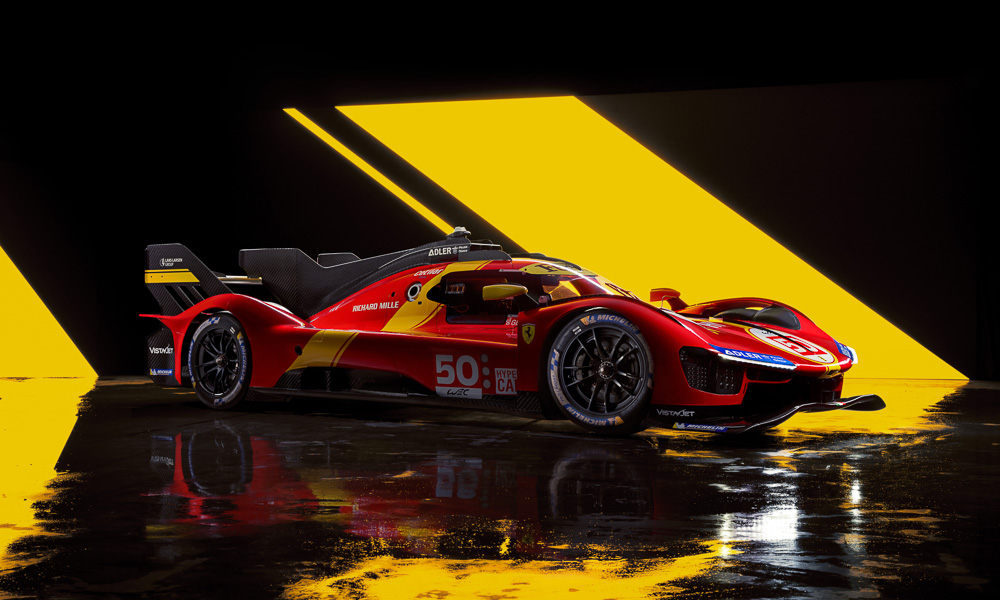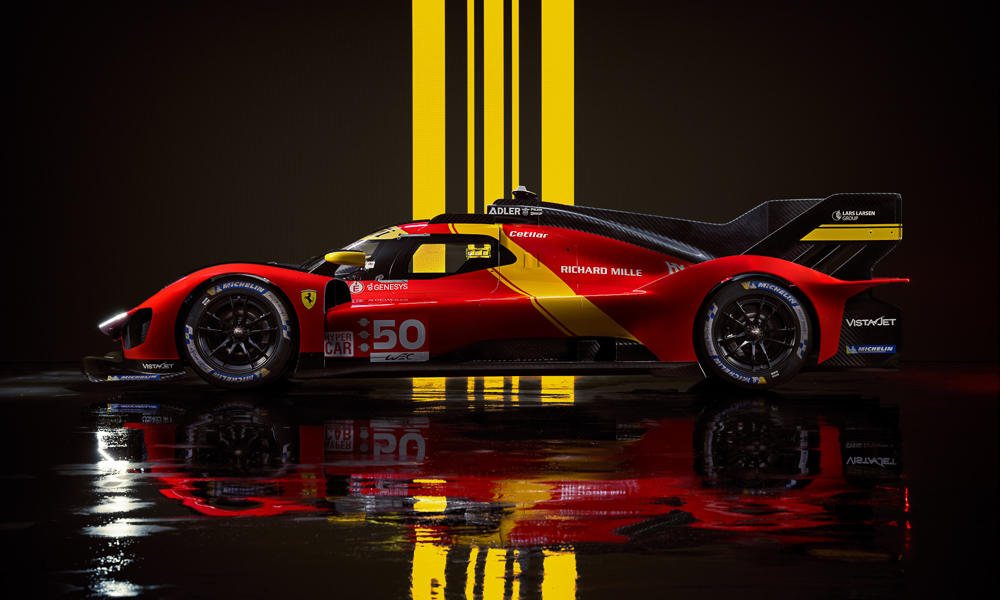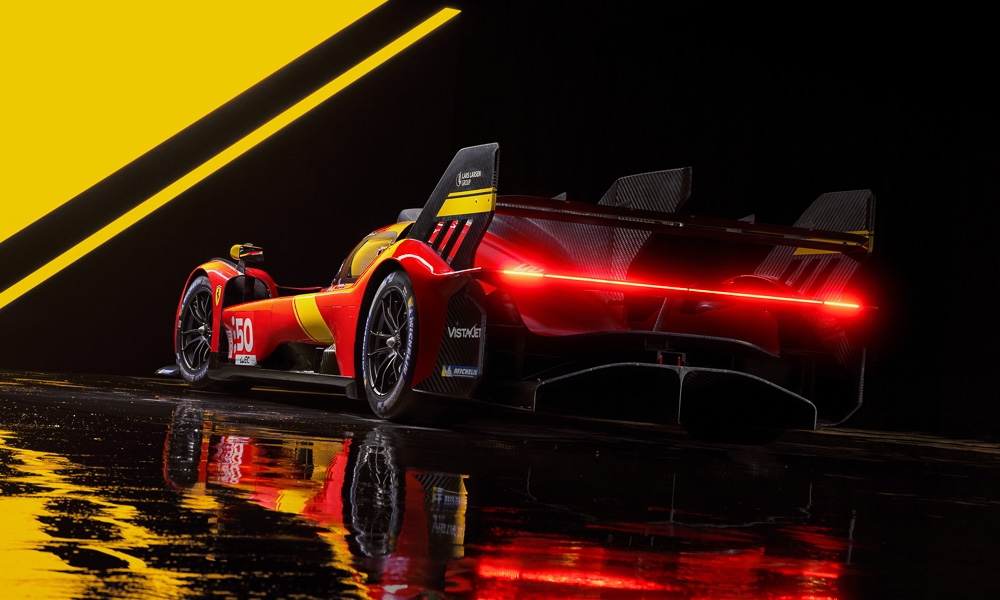 The 499P derives its name from the individual cylinder displacement of the 3.0-liter twin-turbocharged (499cc per cylinder) lump, a long-held Ferrari tradition of naming its race cars after their engines.
It is a direct-injected, intercooled, and hybridized V6, which shares its basic architecture with the 296 GTB sports car and its GT3 race-car equivalent. But the 120° V6 engine is all-new and unique to the 499P, and together with the transmission, is a fully stressed structural and load-bearing member integral to the carbon-fiber monocoque chassis, mounted longitudinally.
The wide V-angle helps overall packaging, allowing the powertrain to sit lower into the bespoke and all-new carbon-fiber monocoque tub, which helps the bodywork's aerodynamics further and also gives a lower center of gravity to aid handling further. It's also stiffer and lighter than the V6 from the 296 GTB and the upcoming GT3 race car.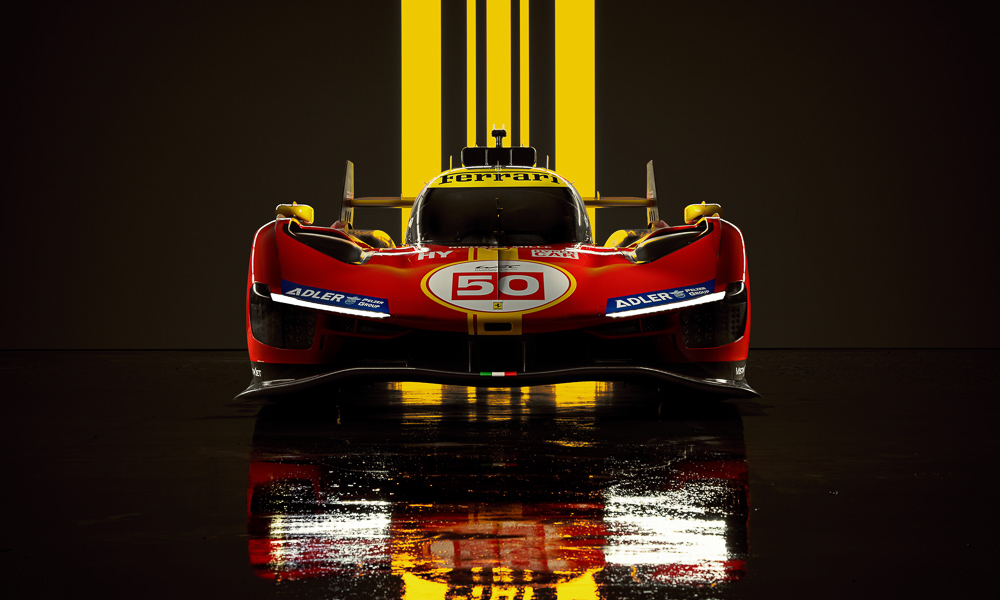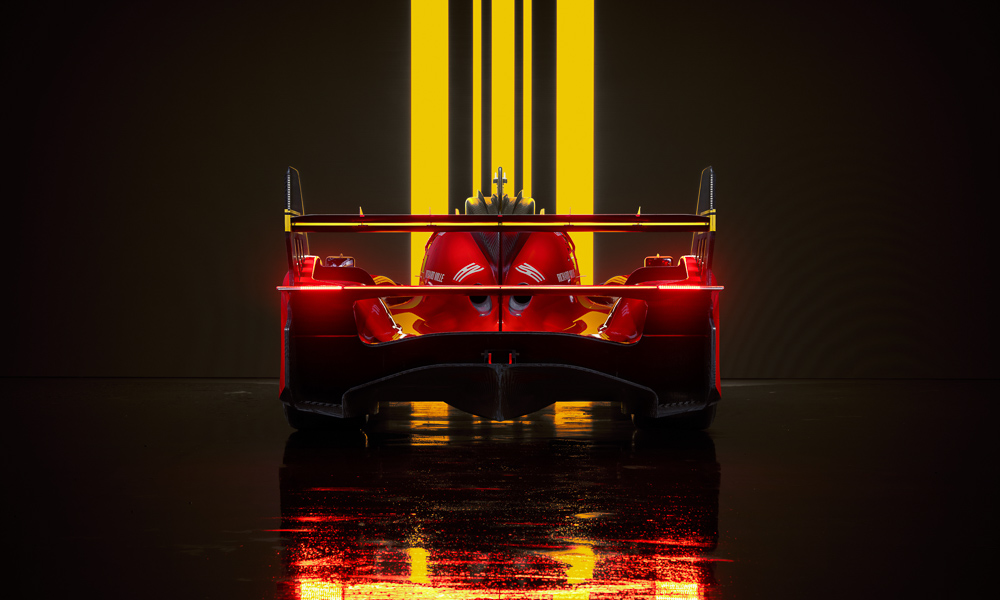 Suspension is via a double-wishbone arrangement with in-board mounted shocks and springs actuated by pushrods to allow for a sleeker, lower-profile and drag-cheating bodywork similar in arrangement to F1 cars. The exterior styling was developed in-house at Ferrari's Stilo Centrale under Flavio Manzoni, guided by Ferdinando Cannizzo, head of sports car engineering and lead for the 499P.
A 268hp, 900V electric powertrain drives the front axle above 120km/h as per LMH regulations, and is charged using Ferrari's own presumably F1-derived kinetic energy recovery system. Total system output is a heady 671hp as dictated by LMH regulations. An Xtrac seven-speed sequential transmission transfers ICE power to the rear wheels.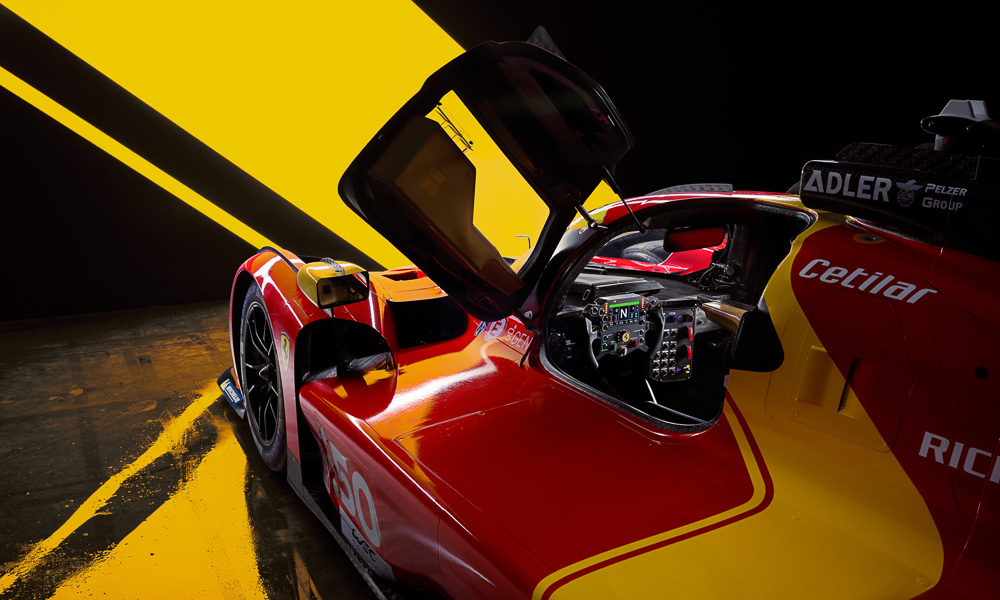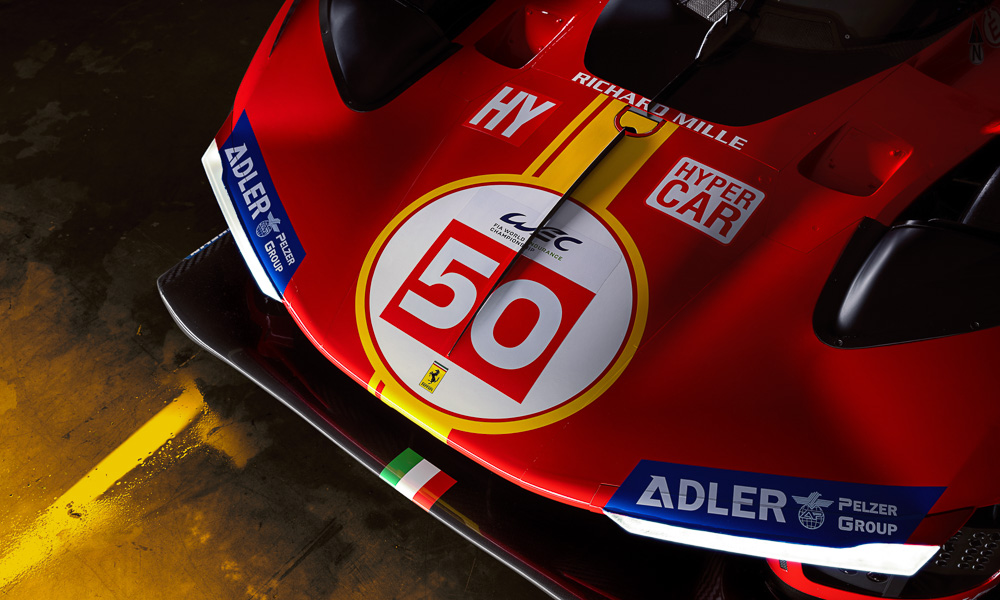 The 499P will race with the signature bold Ferrari red, with hints of black that point to Ferrari's hybrid future, and yellow, which looks back to the last Ferrari endurance racer from 1973, Jacky Ickx's 312PB, which also sported a predominant red livery highlighted with a yellow racing stripe.
This will be Ferrari's first full factory effort to contest the top spot at Le Mans in half a century, hence the #50 while the second car will race with #51 (the brand's most iconic sports car number that has taken many victories in endurance racing in the past).
Expect the 499P to debut at the season-opening event of the FIA World Endurance Championship at the 1,000 Miles of Sebring in Florida, USA, on March 17, 2023. Excited? So are we.