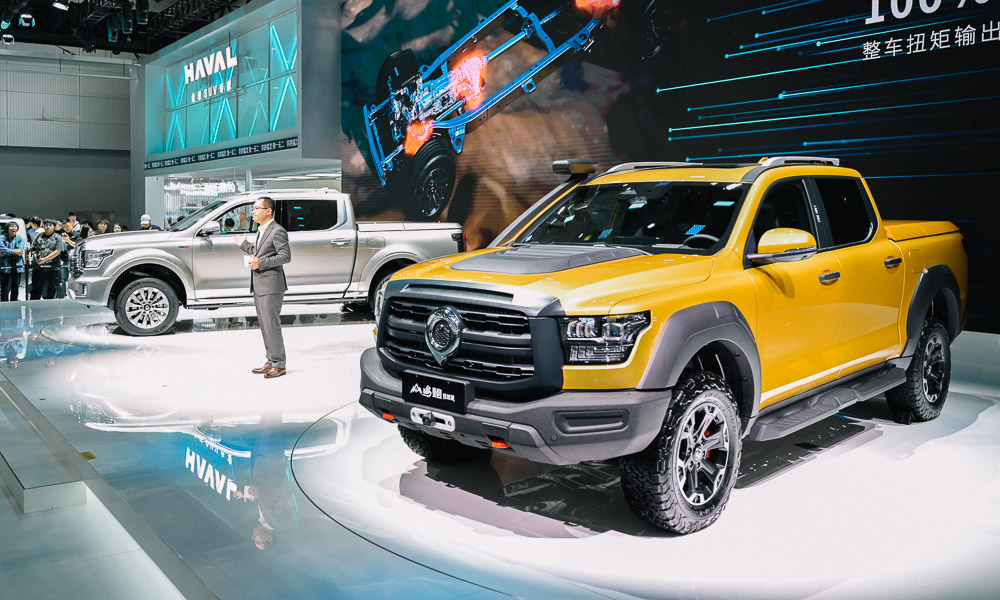 Rounding up Great Wall Motor's off-roaders for the Auto Guangzhou 2023 is the Poer Shanhai Cannon.
This is the most luxurious version of the Cannon pickup truck, available in two different forms: an off-road-focused Performance version and a luxurious and eco-friendly PHEV variant.
It's a midsize pickup, measuring 5,462mm long, 1,992mm wide, and 1,960mm tall. It also has a wheelbase of 3,350mm, giving it more passenger and cargo-carrying capabilities.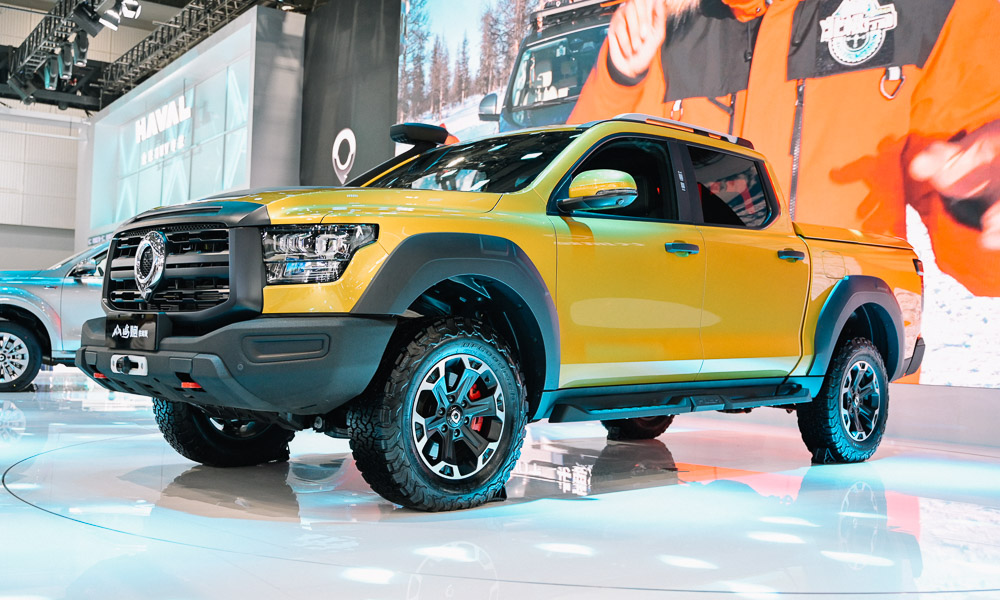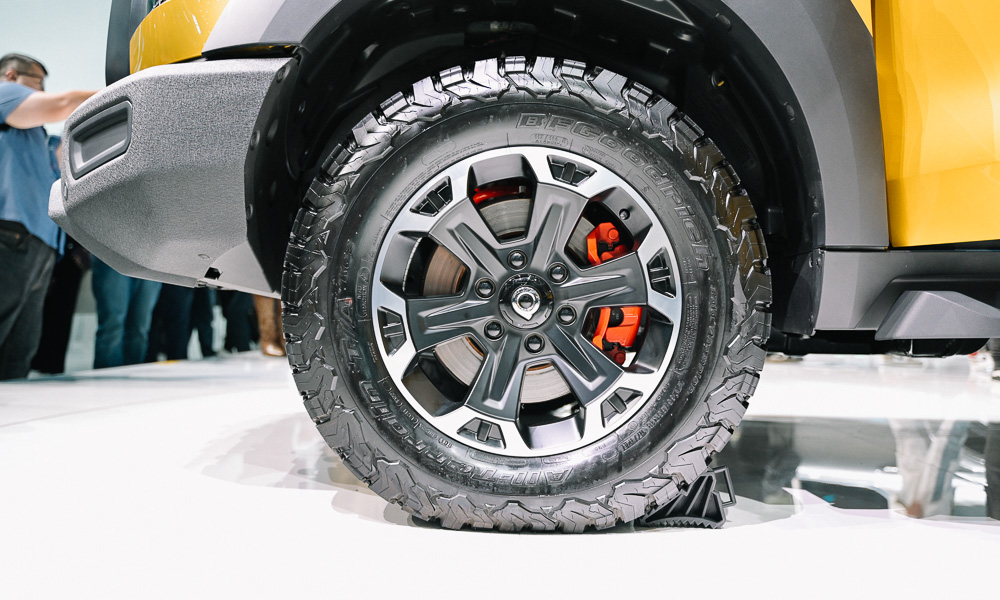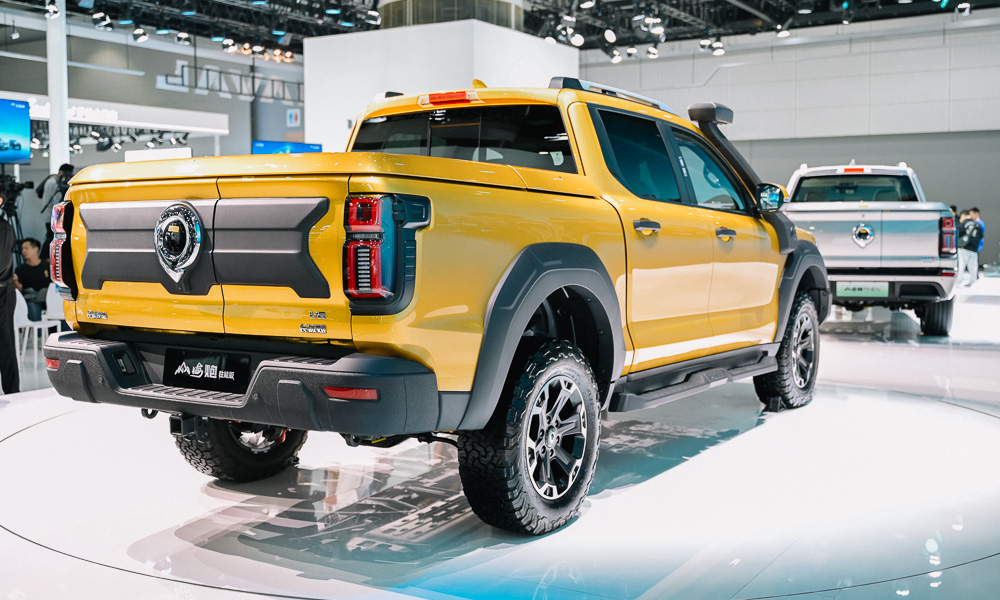 The Performance version looks ready to hit the trails straight from the factory.
It has lots of black plastic cladding and fender flares, all-terrain BF Goodrich tires wrapped around two-tone 18-wheels, running boards, steel front and rear bumpers, a snorkel, and even an integrated power winch.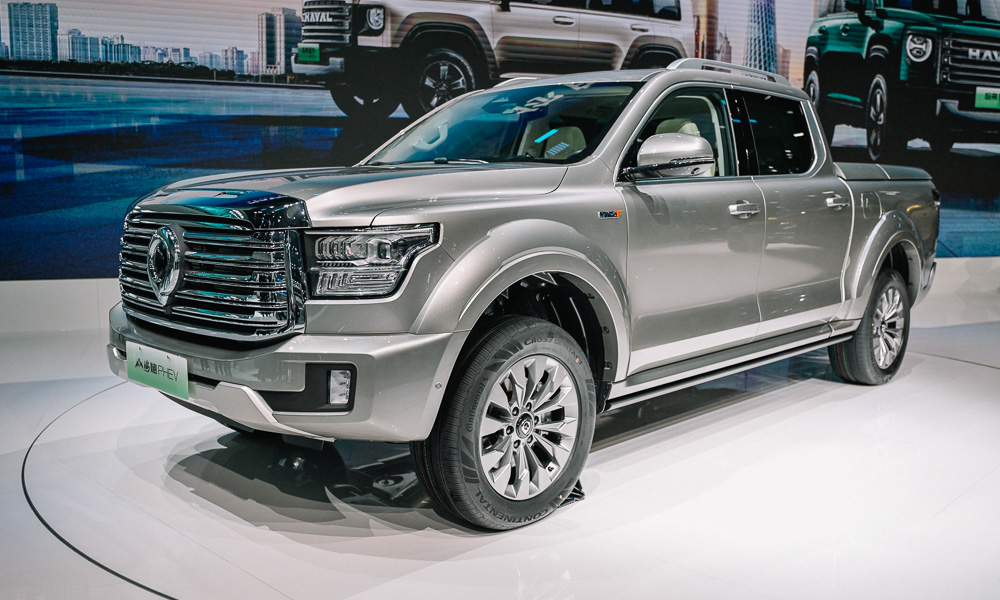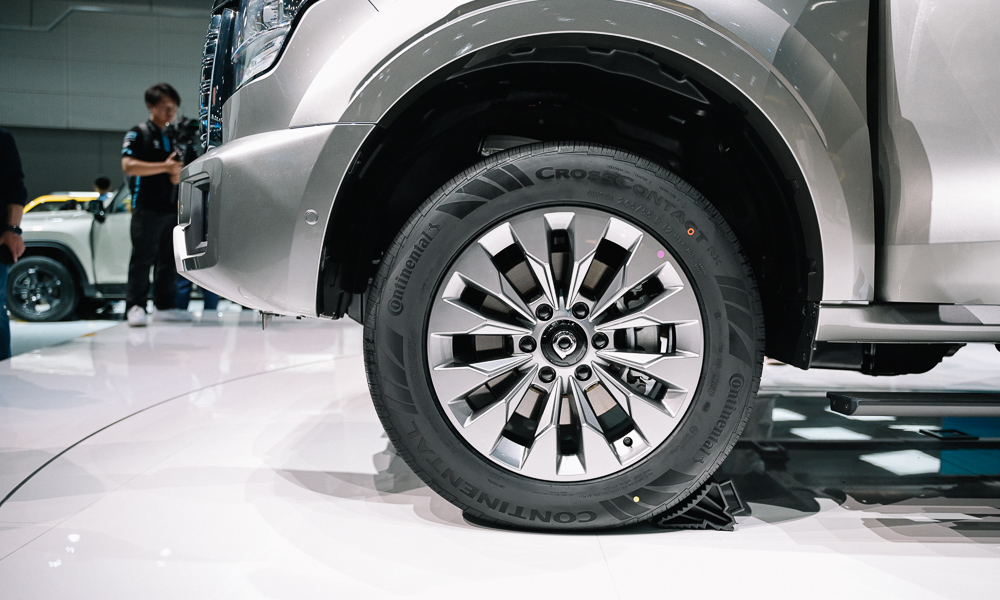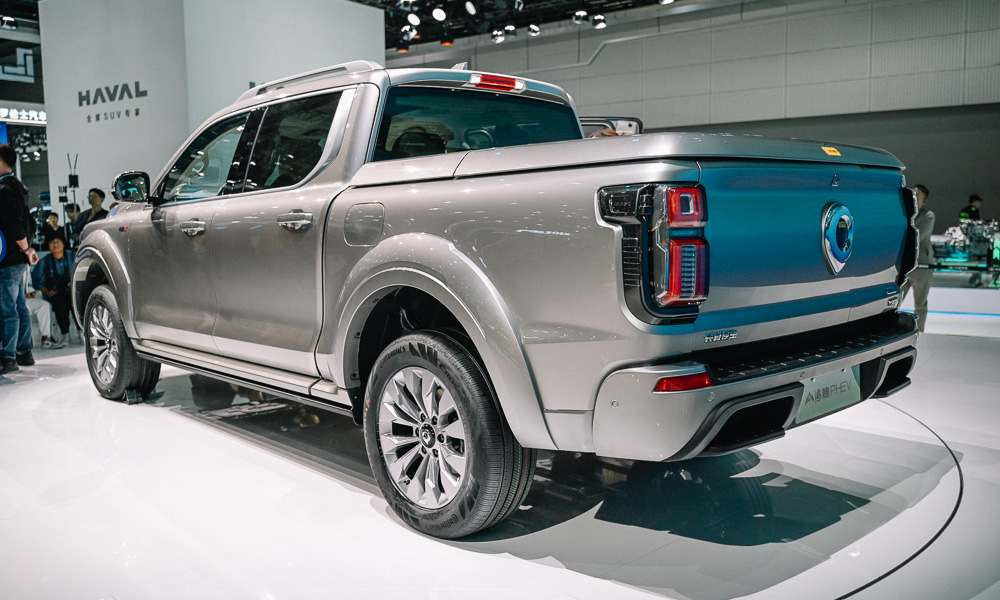 On the other hand, the PHEV one sports less aggressive bodywork, lots of chrome brightwork, larger 19-inch wheels shod by Continental CrossContact rubber, and an integrated electric step board.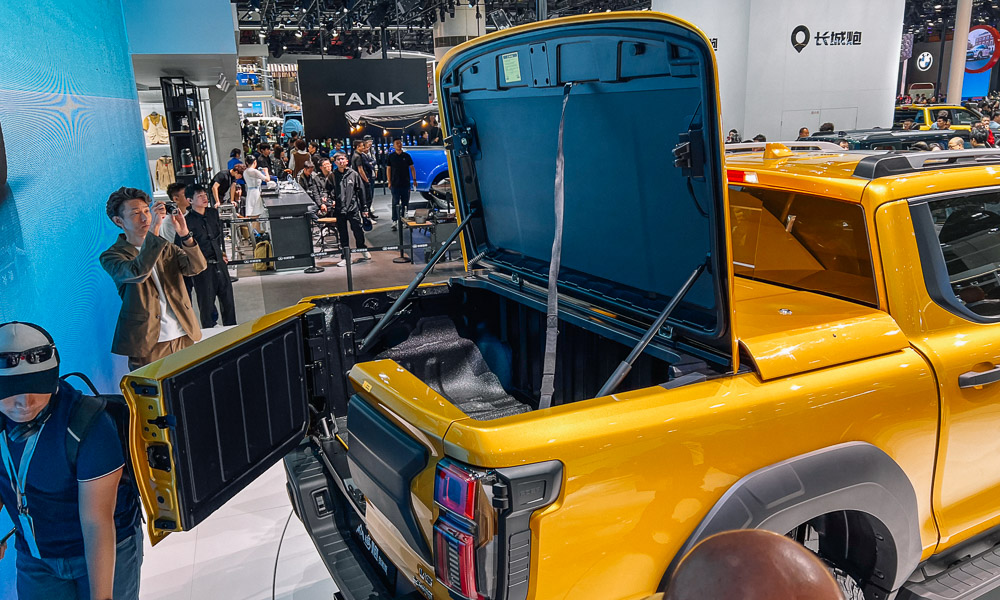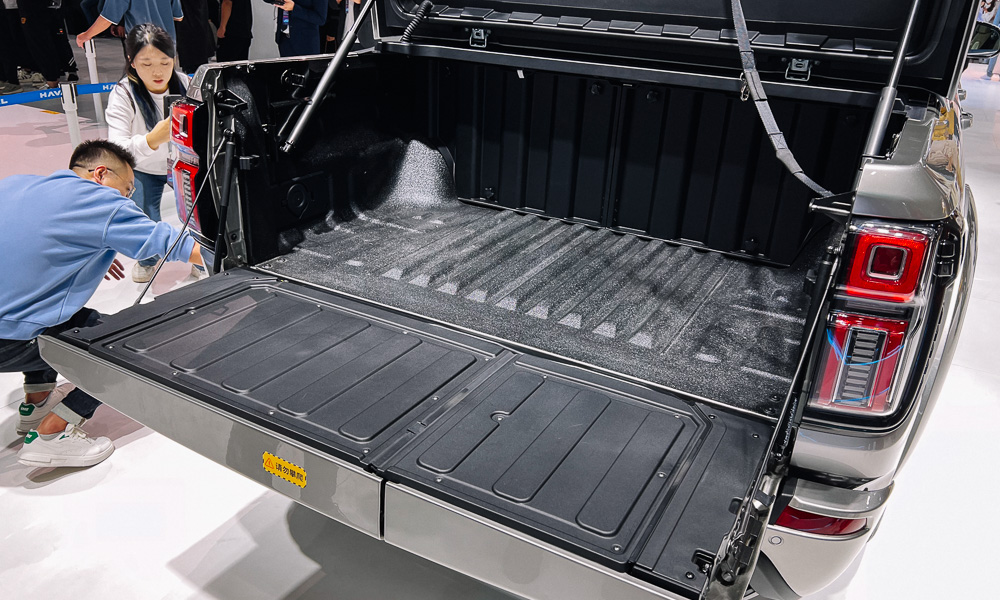 The pickup truck has some clever design tricks, like a seamless rear glass window and a "clamshell" rear door design that improves NVH and reduces wind noise.
A clever bed cover allows you to open it in three different ways, and it has a split power tailgate that can also open traditionally if you have wide loads.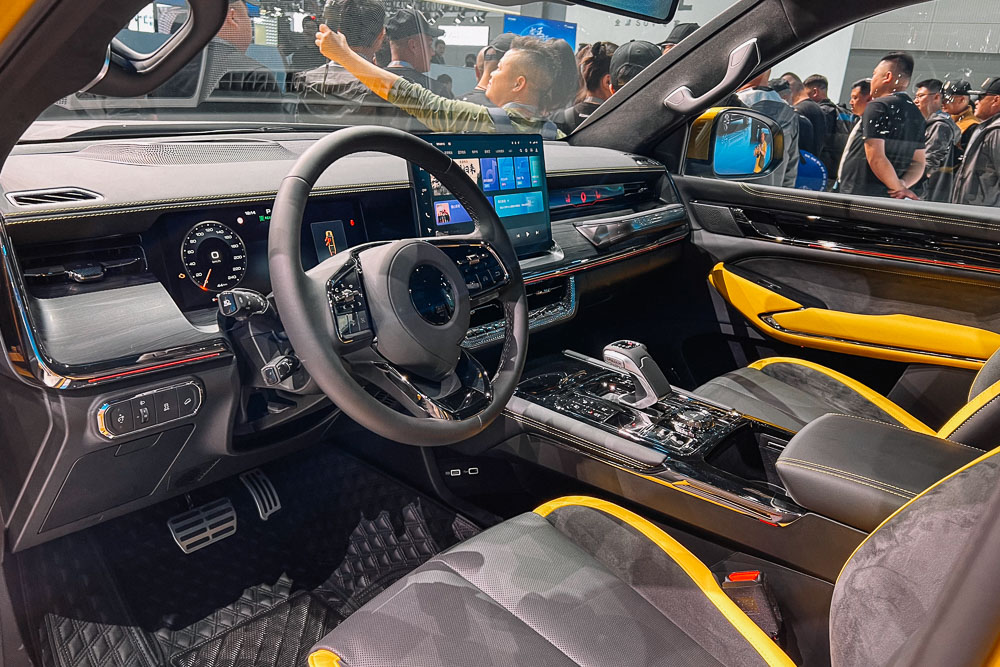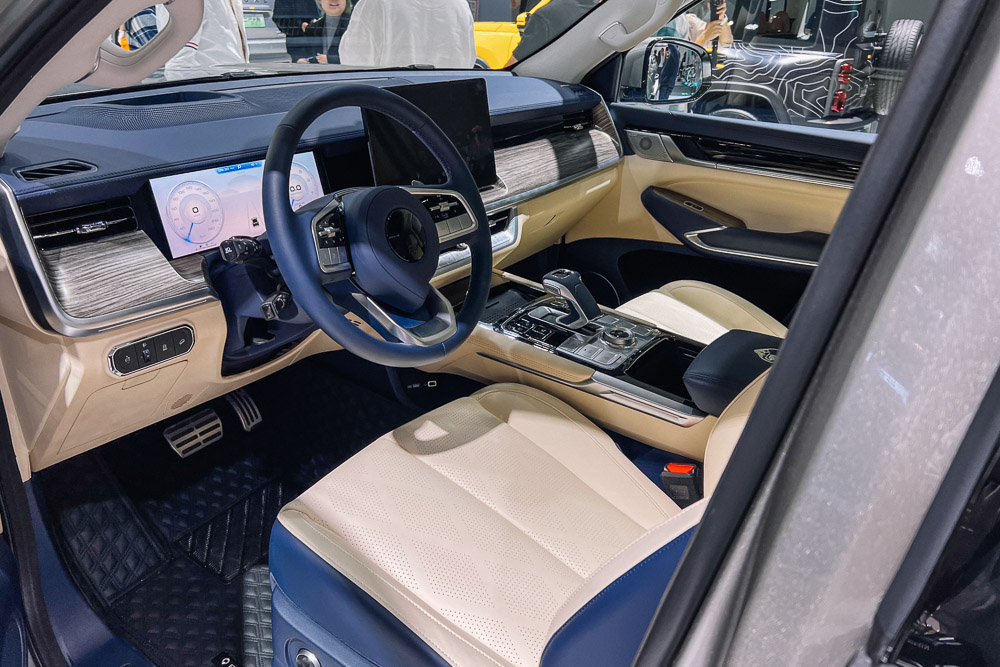 Both cabins are well-equipped, with a 12.3-inch digital instrument cluster, a 14.6-inch infotainment display, wireless phone charging, heated and cooled eight-way power seats, and a comprehensive safety and driver-assistance tech suite.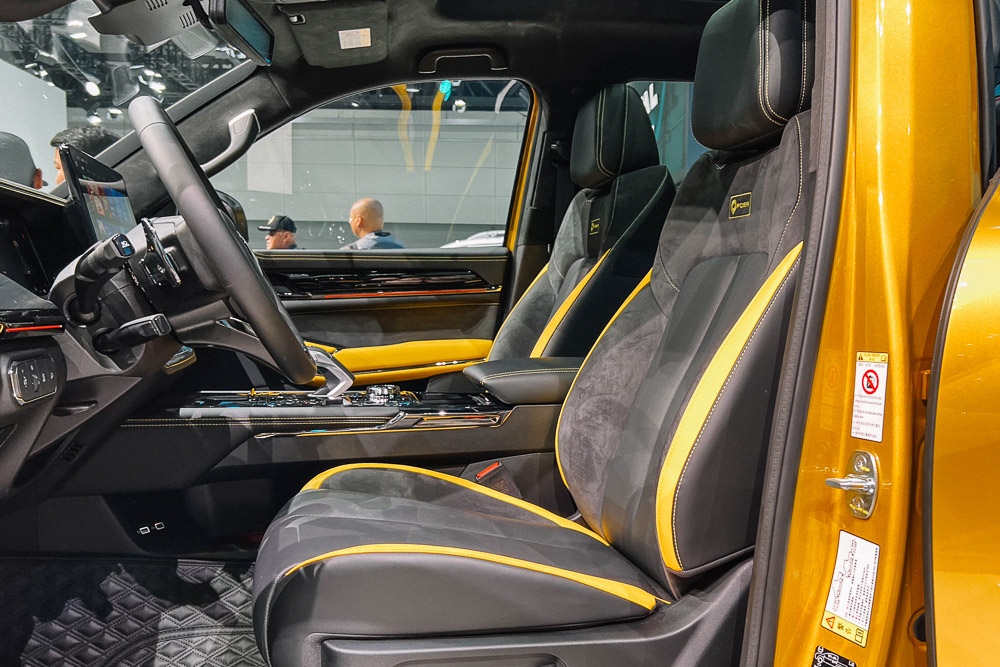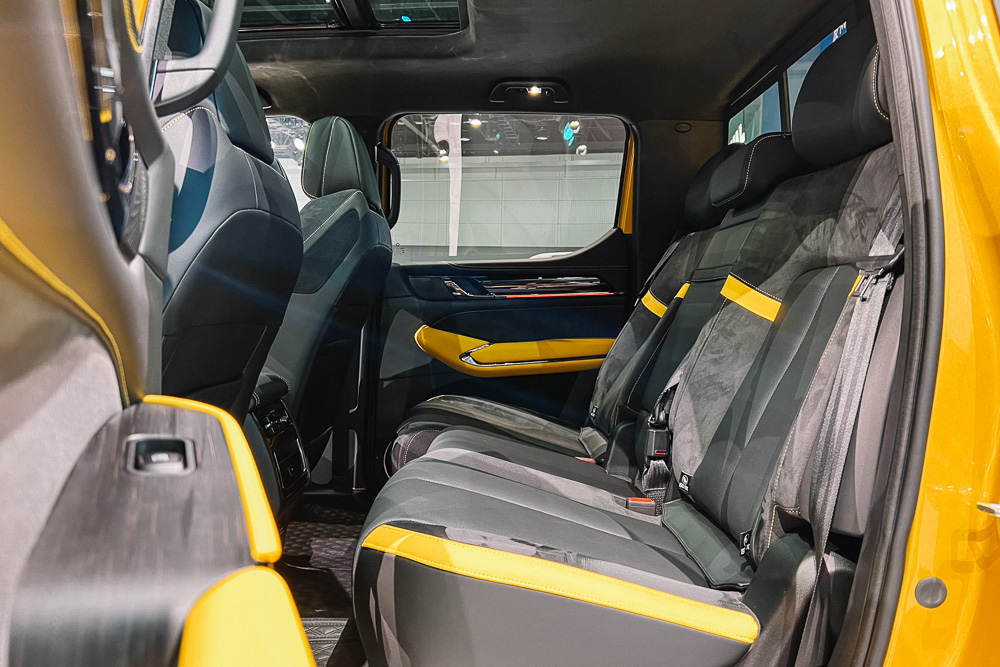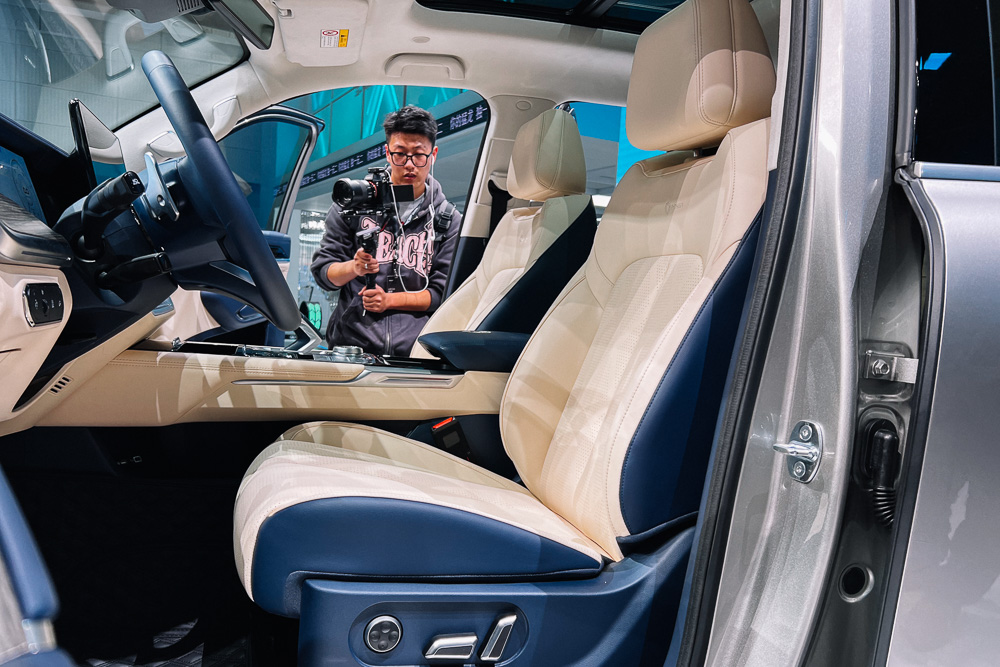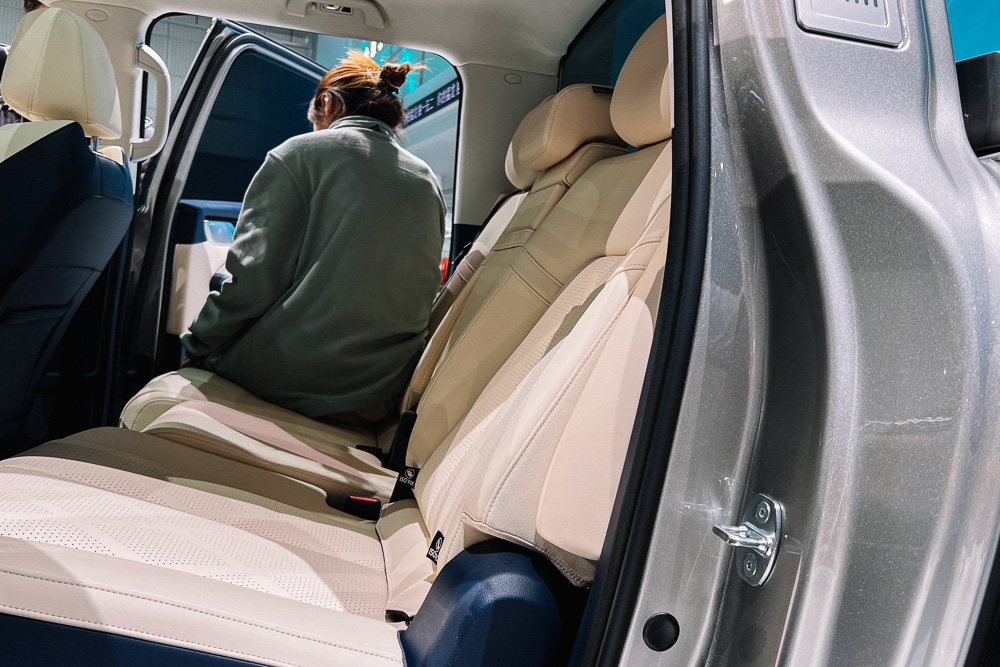 The Performance variant comes with a black-and-yellow cabin with leather upholstery with Alcantara inserts. The PHEV, on the other hand, has a white-and-blue cabin with leather upholstery.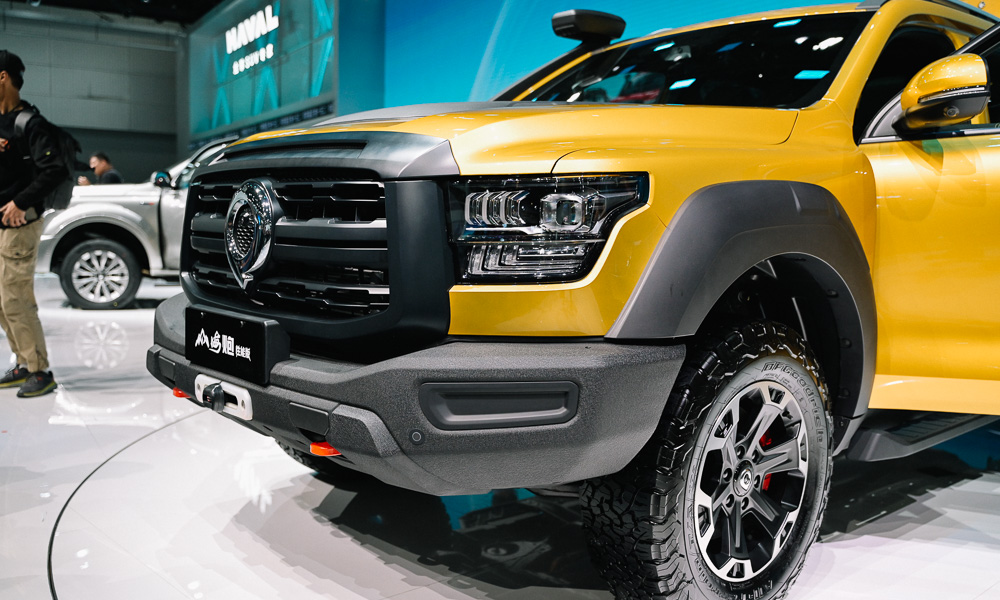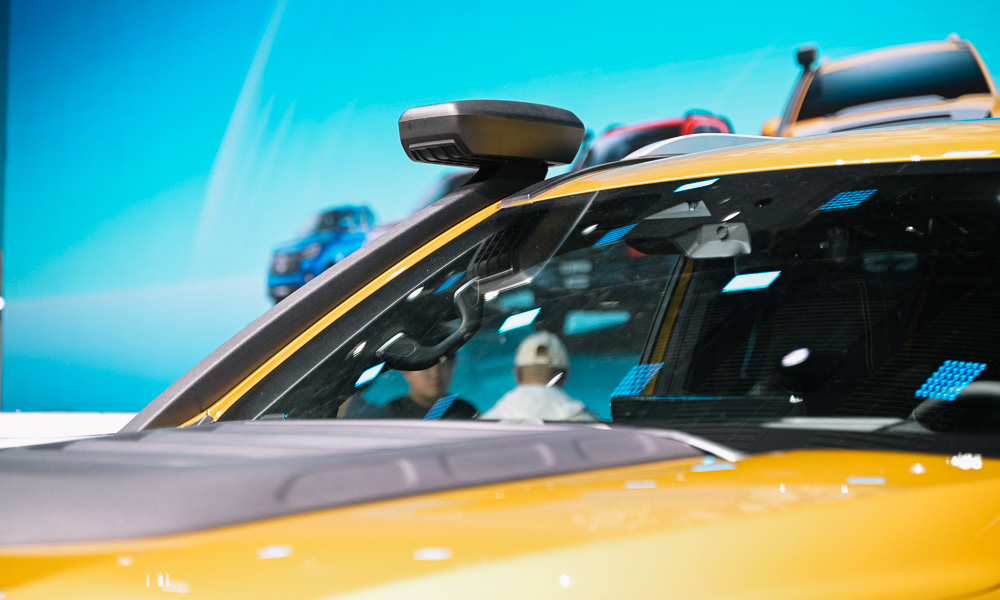 The biggest differentiator between the two comes in the powertrain. Both are four-wheel-drive, but the Performance version comes with a 3.0-liter turbocharged V6 and a nine-speed automatic. Power is a healthy 349hp and 500Nm.
This variant also comes with a BorgWarner transfer case, K-Man nitrogen shock absorbers, and a water-wading depth of 900mm.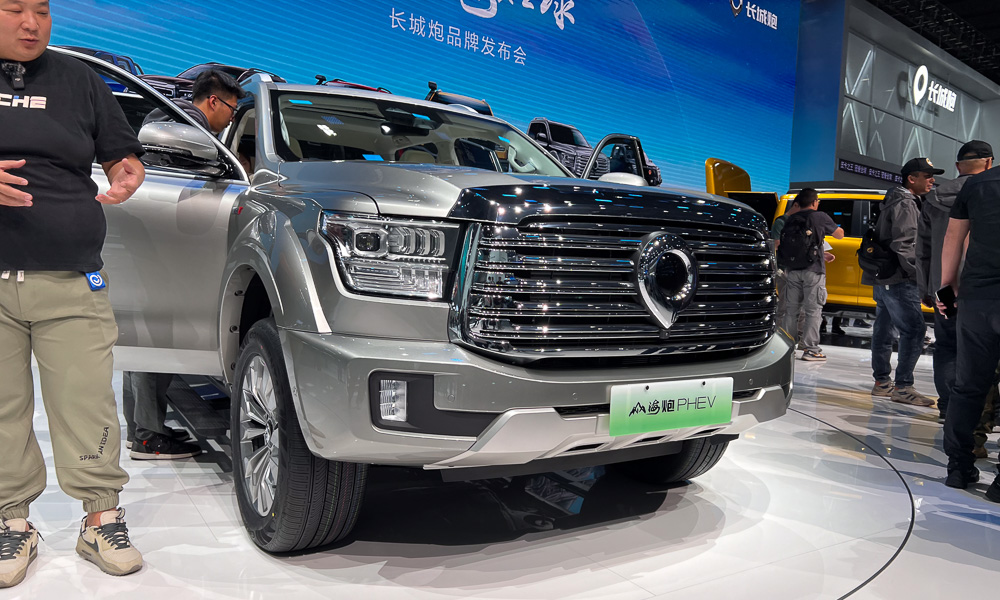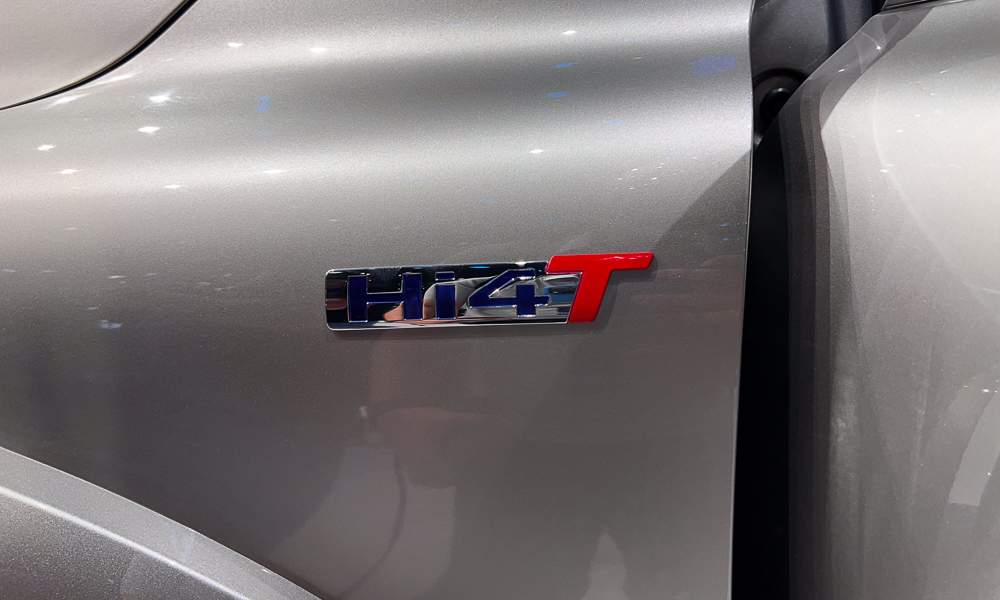 The PHEV comes equipped with a 2.0-liter turbocharged in-line-four gasoline engine and a nine-speed hybrid transmission. It has a power output of 402hp and 750Nm.
The 37.1kWh battery pack will allow it to run on electric power only for 110km, but the combined range is up to 900km. It also has V2L capabilities of up to 3.3kW.
Do you think a PHEV pickup truck would make sense in our market, or would you rather have Great Wall Motor Philippines bring in the fire-breathing Shanhai Cannon Performance instead?