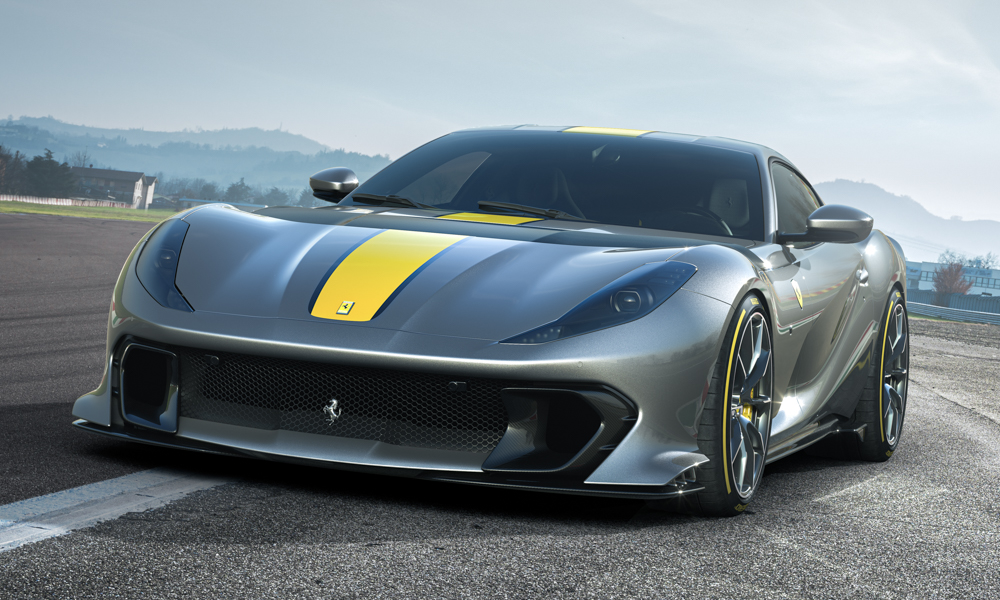 The Ferrari 812 Superfast is named so for a very good reason. Underneath that sleek berlinetta car lies a 6.5-liter naturally-aspirated V12. That engine has an insane output of 789hp and maximum torque of 718Nm, and it revs all the way up to 8,900rpm. This allows the machine to do the 100km/h sprint in 2.9 seconds and keep going until 340km/h.
It goes without saying that the 812 is pretty quick. But the higher-ups at Ferrari must've thought that a few more Italian horses never hurt anybody, so they gave the go signal for an even faster version of the already fast Superfast.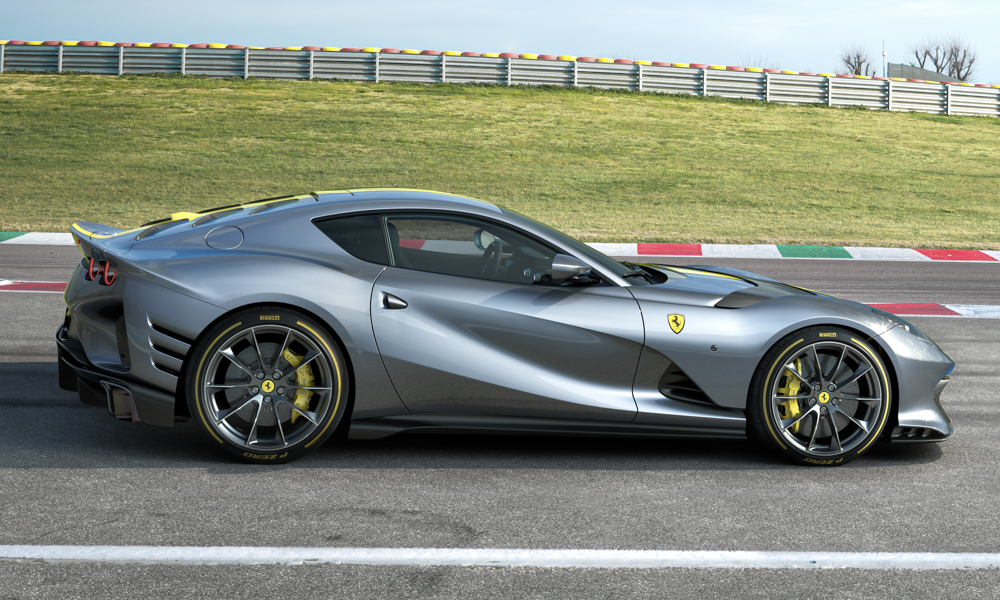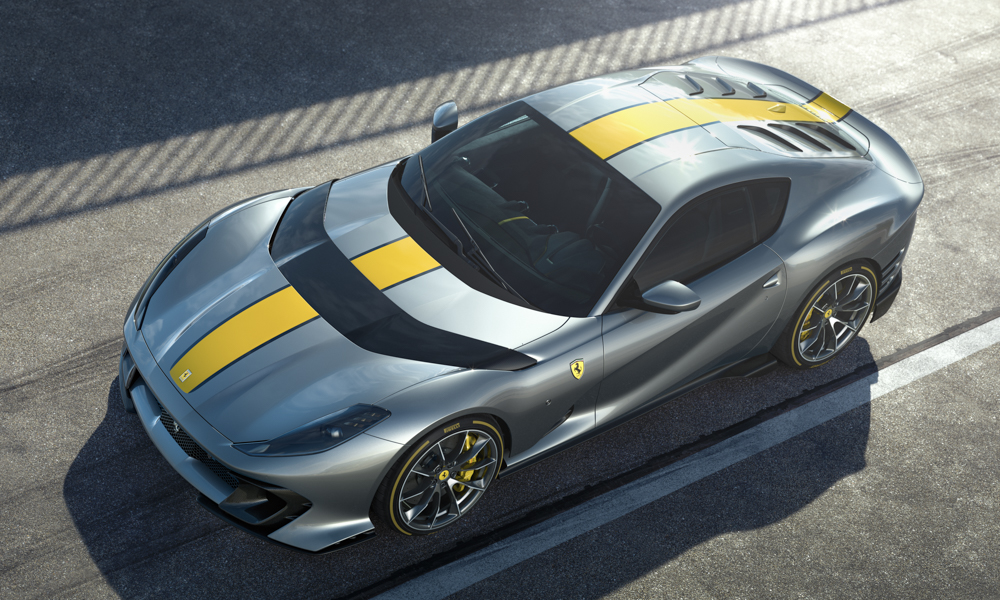 All jokes aside, the unnamed limited-edition 812 does just that. The V12 sings to the tune of another 30hp for a total output of 819hp at a dizzying 9,500rpm. Think about that next time you hear a Honda S2000 screaming at 9,000 revs. The Ferrari engine has three times as many cylinders, so just imagine all those pistons spinning like mad at full throttle. Helping the motor reach those numbers is a new valve-timing mechanism and exhaust system.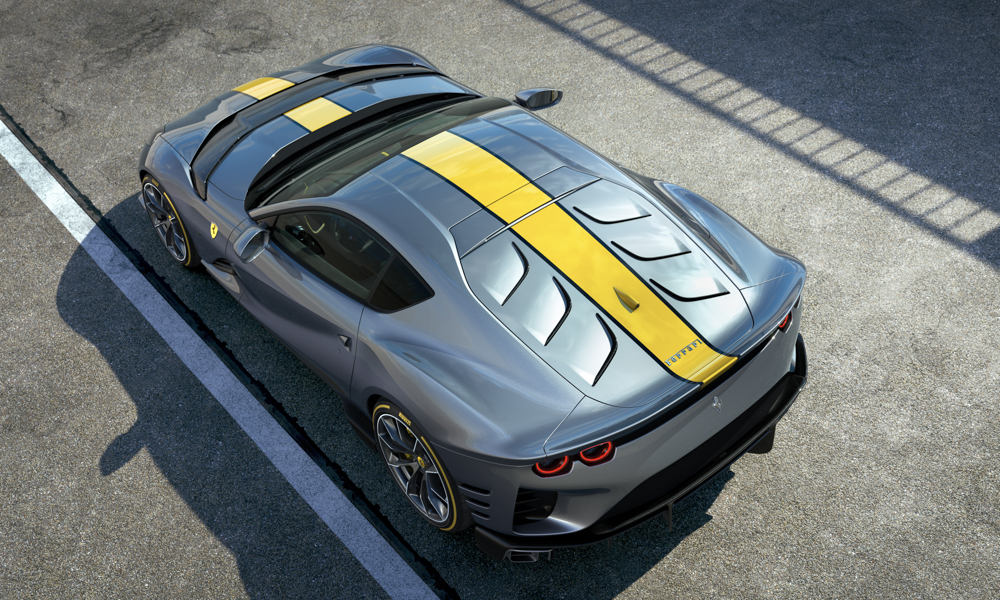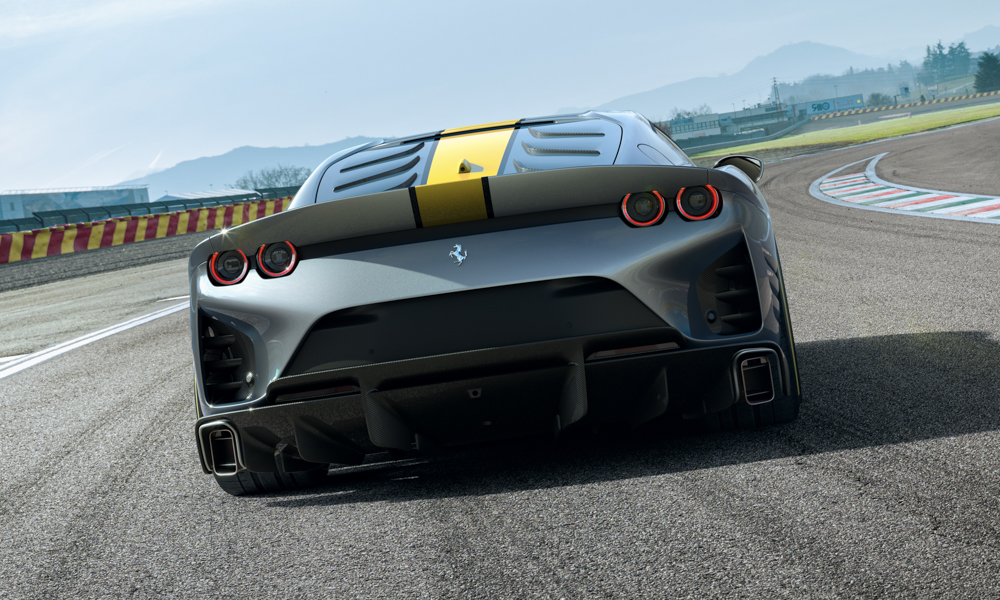 The 812's body has also been reworked to match the engine. The car sheds a few pounds with the extensive use of carbon fiber. Tweaks to the aero include a new front bumper, a hood "blade," a revised spoiler, and an aluminum panel where the rear glass used to be. The latter has F40- and F50-inspired slits that act as vortex generators to improve downforce.
Other than that, the folks at Maranello are keeping silent about the rest of the car's features. The more mental Superfast will be revealed in its entirety on May 5.