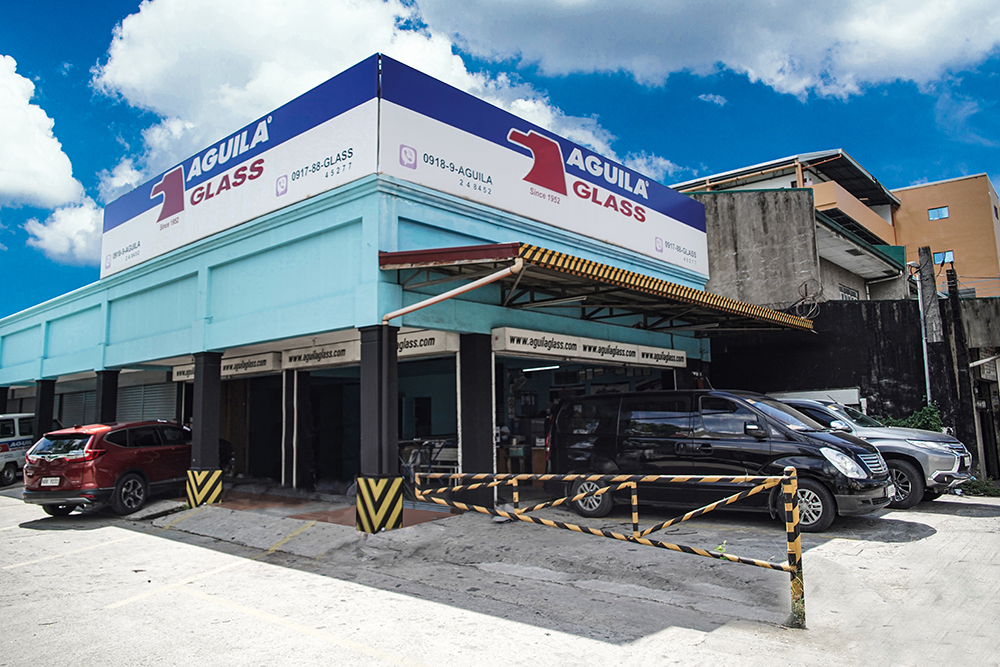 It's only natural that a business responds to increasing customer demand by some sort of expansion. But for that enterprise to grow into a hub is another achievement altogether. It is not simply a case of "if you build it, they will come." The response to such progress needs to be carefully planned and managed.
When it comes to growth, Aguila Auto Glass's Imus branch is a good example of the appropriate measures that ensure the company is able to properly respond to customer needs. The expansion isn't done just for the sake of simply making a bigger facility to accommodate more clients. There are the fine details that make this development unique and relevant.
Aguila Auto Glass Imus didn't actually start out in Imus. In 1992, the company initially settled for an 80sq-m space in Bacoor. As demand for quality glass work increased, the decision was made to not only physically grow the facility, but also move somewhere with more potential customer turnout. The switch to a twice-bigger lot in Imus in 2007 proved to be a prudent undertaking.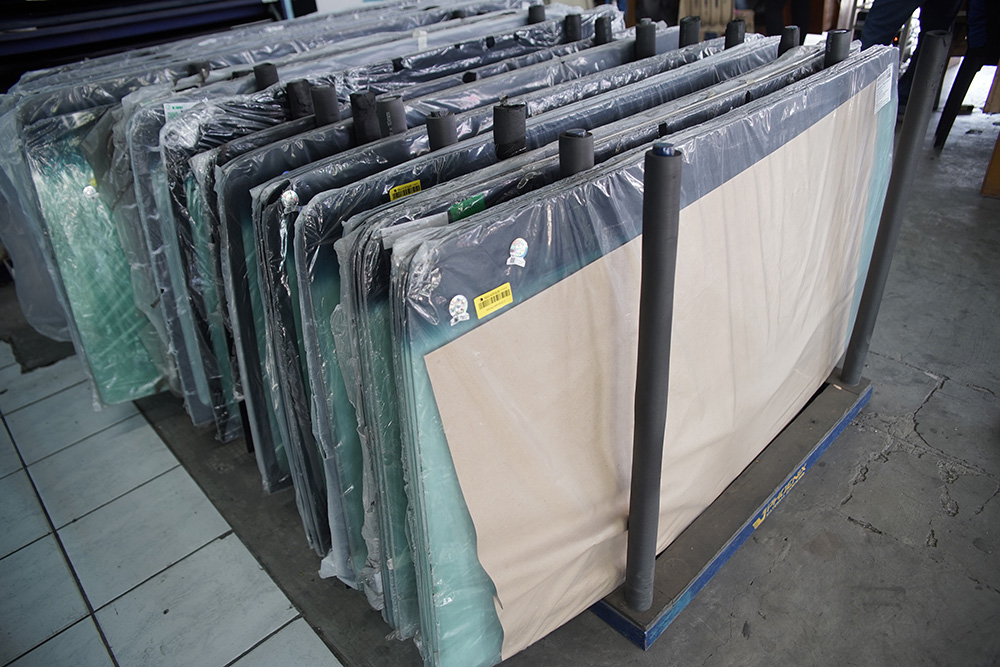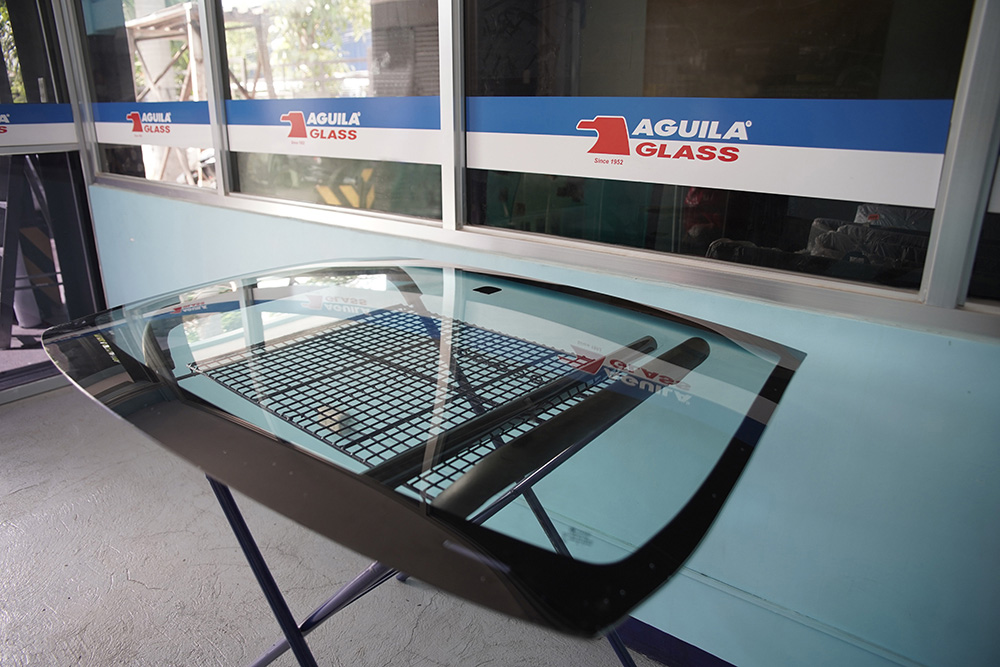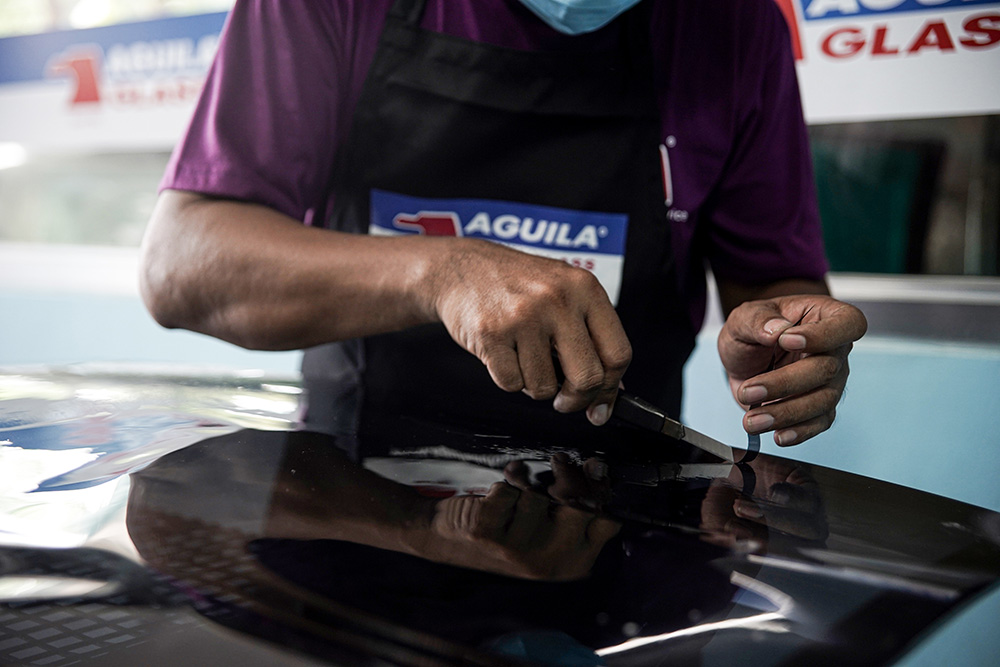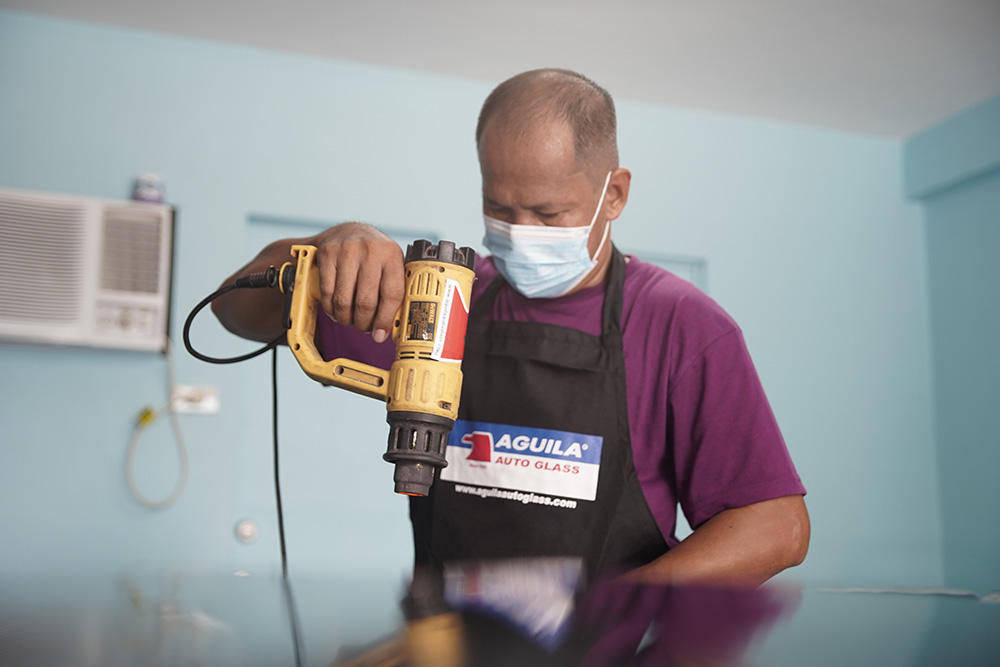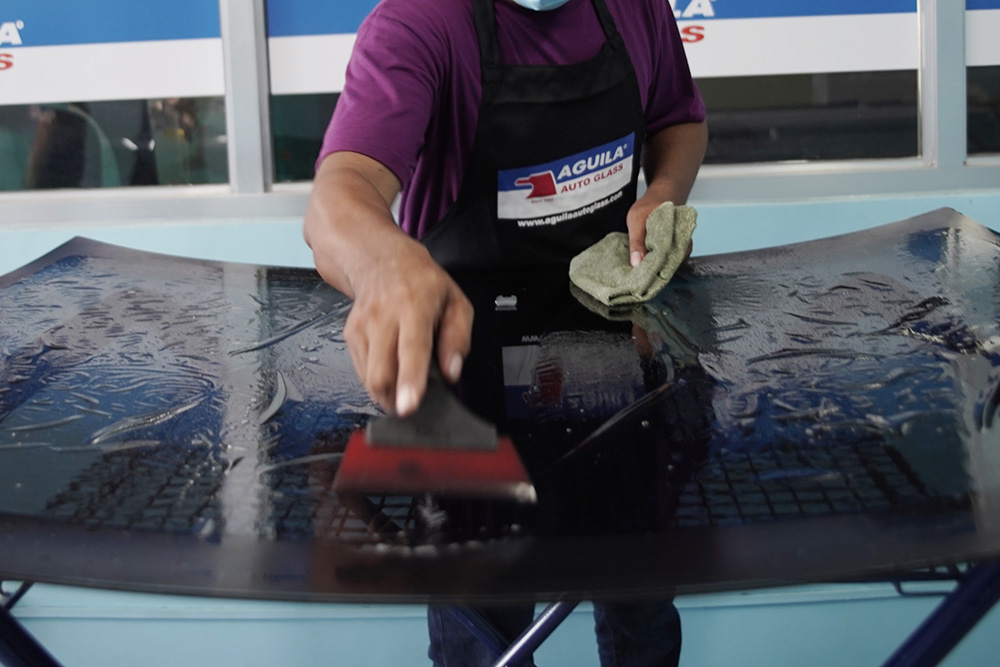 But size isn't enough to ensure the business's success in the long term. In 2018, another move to a different location within Imus was in order. It turned out to be another wise choice as customer demand spurred a massive facility expansion that came to fruition during the pandemic. Aguila Imus's current facility is now 260sq-m—a far cry from its roots in Bacoor and a substantial upgrade despite the dire economic conditions.
Speaking of expansion, Aguila Auto Glass Imus now has a dedicated area just for applying window tint. This tint room is a 24sq-m space allocated solely to tint installation. Since the outlet is now carrying Platinum tint, it needed an environment that could keep out airborne dirt and dust particles. This was imperative in order to maintain the quality of the work done and keep customer satisfaction high.
Aguila Auto Glass Imus now has a dedicated area just for applying window tint, which is a 24sq-m room allocated solely to tint installation
The shop complies with Aguila Auto Glass's high standards of quality and client satisfaction. Helping make this possible is a modernized store layout that sees the workflow carried out in the most productive manner possible. Accredited service providers always have easy access to their tools of the trade, and this helps ensure that work-related delays are minimized.
In a global health crisis, Aguila Auto Glass Imus follows steps to ensure that both employees and customers have a fighting chance against an invisible threat. Acrylic barriers, disinfectant baths, and contactless thermometers have been prioritized to provide protection for everyone. In addition, e-wallets and other types of cashless payments are now accepted.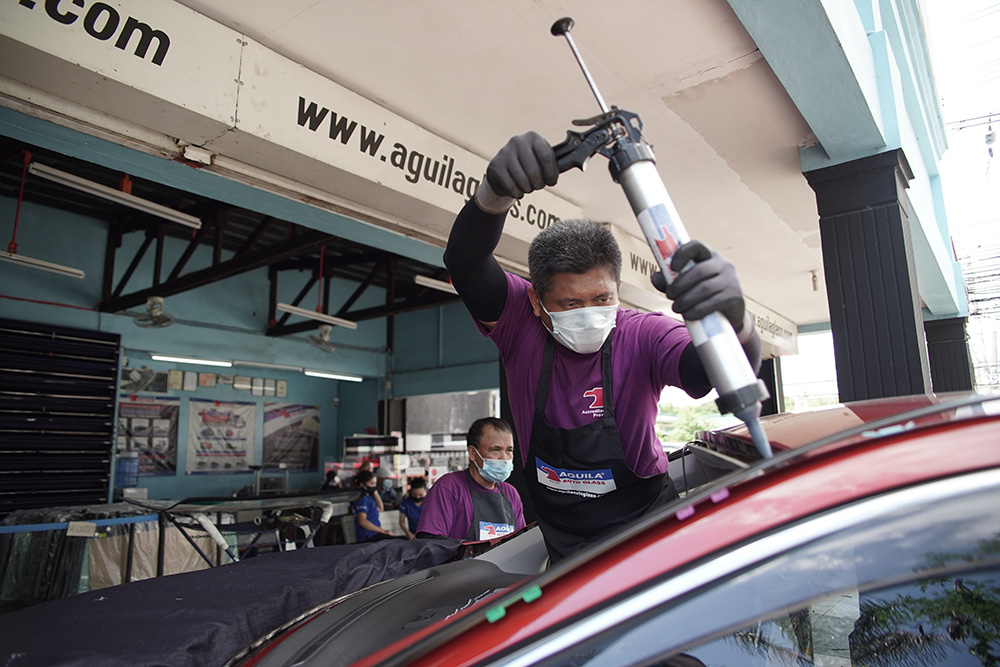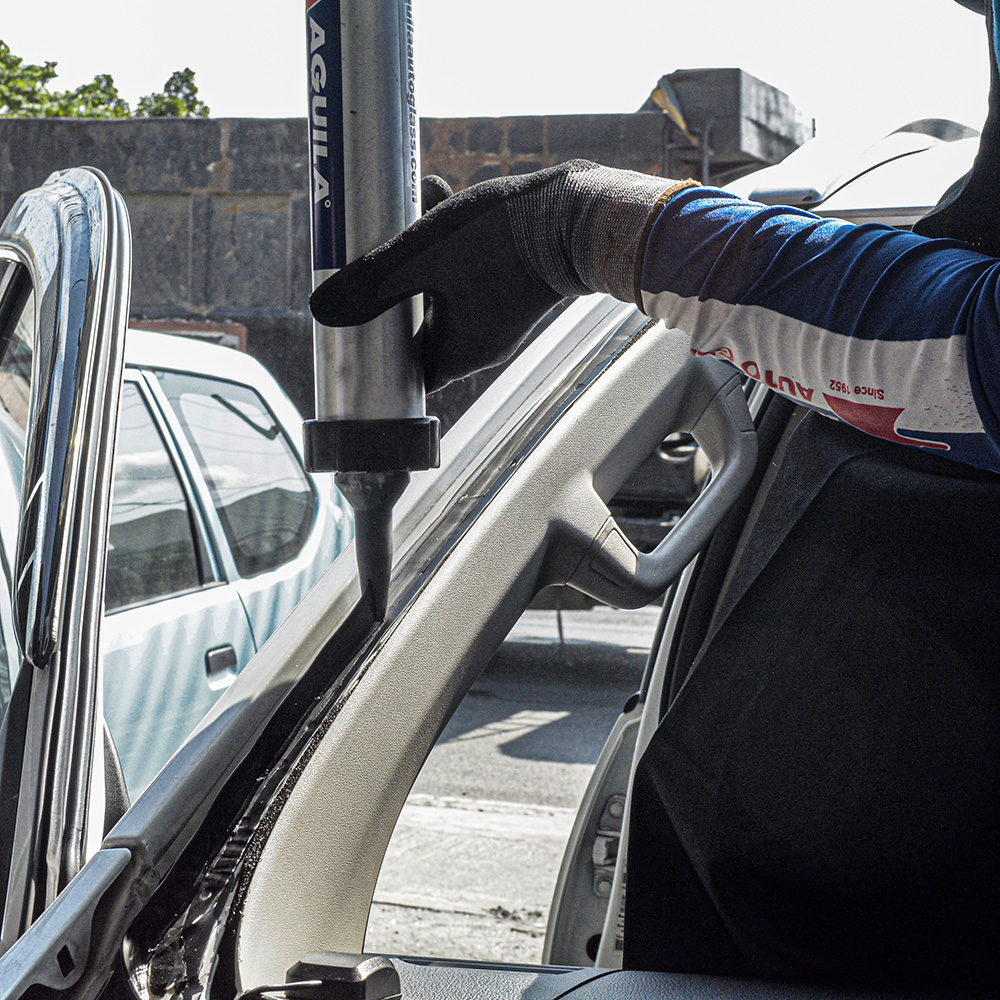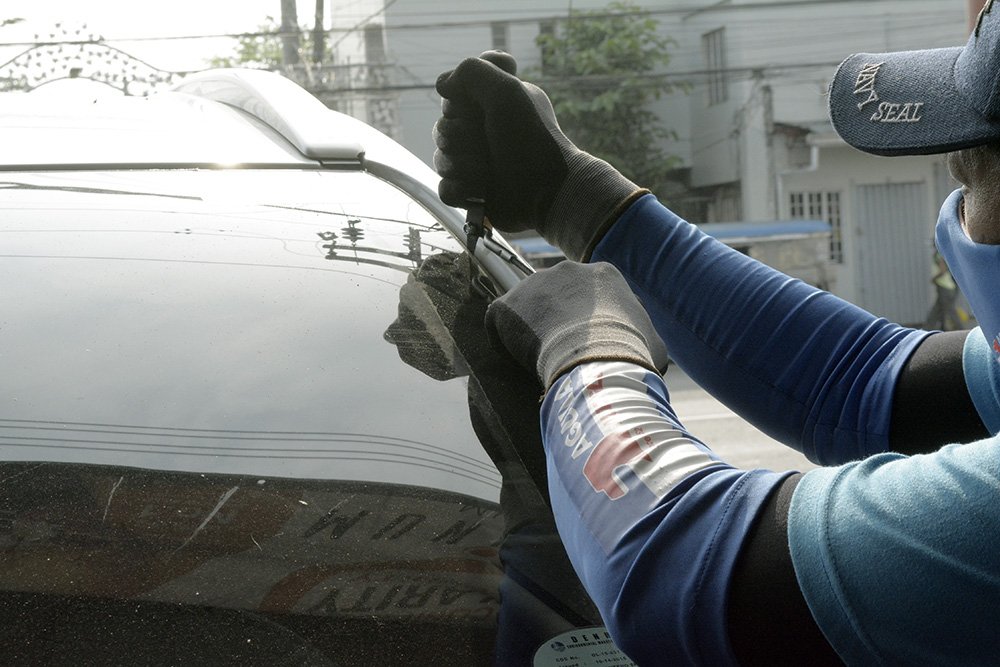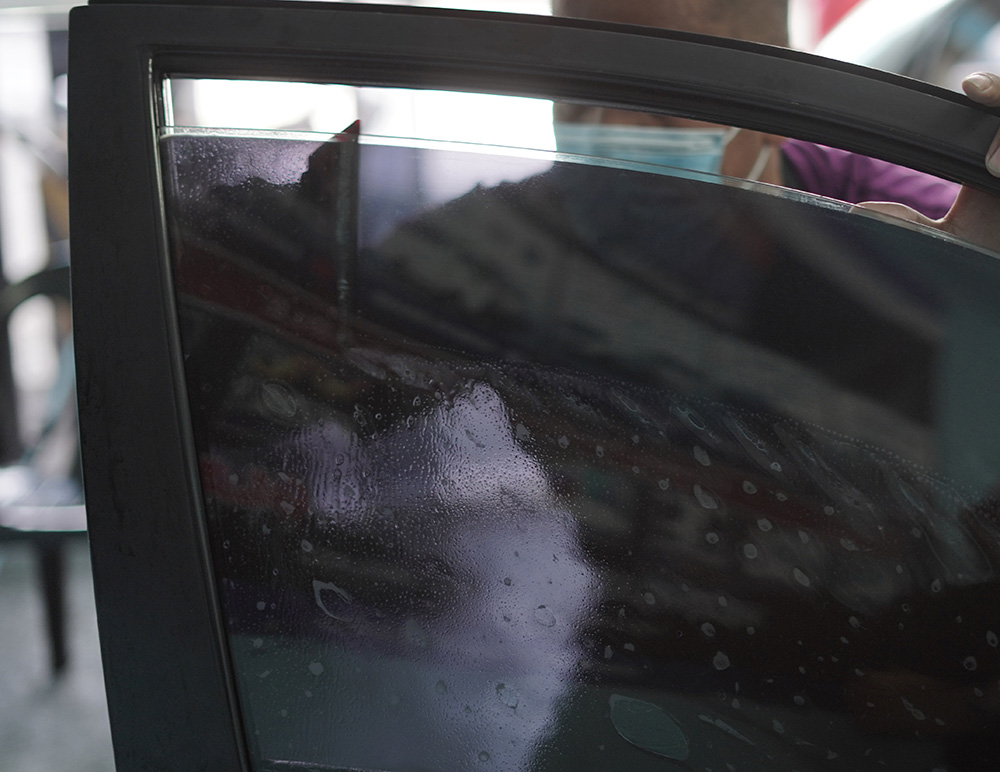 Aguila Auto Glass Imus has proven its worth as Cavite's hub for quality automotive glass work. In fact, this facility has been the go-to shop even for Caviteños with uncommon vehicles like the Hyundai Genesis and the Ford Mustang. That's a good sign that the shop has not only responded to the need for growth, but has also expertly dealt with the pains of progress.
Aguila Auto Glass Imus is located at 1169 Aguinaldo Highway, Bayan Luma, Imus, Cavite. You may contact the shop at (046) 471-5753.
Just like the Imus outlet, Aguila Auto Glass quality extends to every single one of the company's branches. Check out its website for the one nearest you.
This branded article was produced in partnership with Aguila Auto Glass.