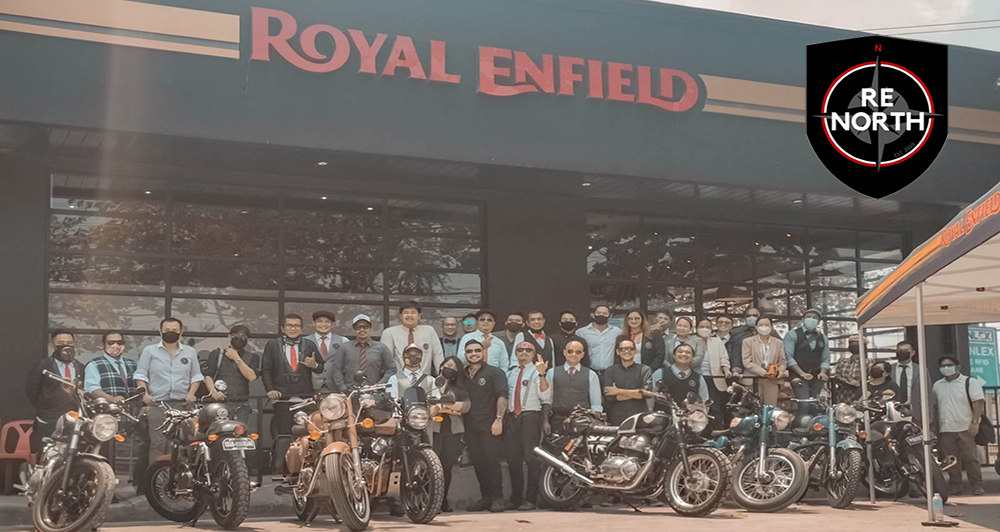 I started riding big motorbikes at the height of the pandemic. Not for a lack of things to do, but more because I had always wanted to. And so when motorcycles became more mainstream during this time (in the sense that a lot more people were getting into it), I took the opportunity to do so. It became slightly more palatable—a bit more normal—in the "new normal."
And just like me, many others had been successfully seduced by the two-wheeled lifestyle during this time. One such fellow is Tey Abaya. As a cager in traffic one day, a Royal Enfield Classic Stealth Black stopped beside him at an intersection, and it was love at first sight.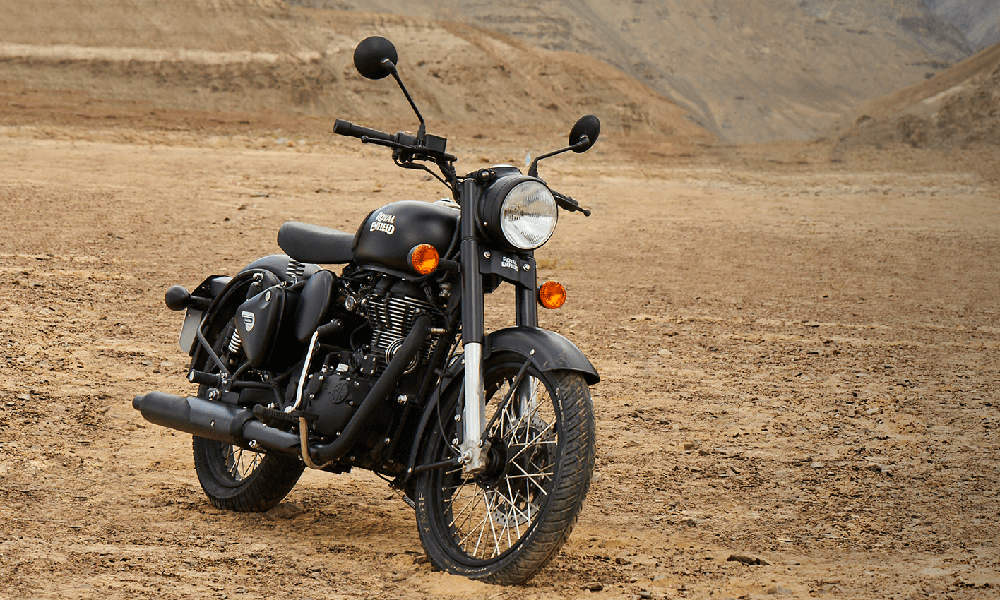 He immediately went on Facebook looking for an owner's group where he could learn more about the bike from people who had bought one themselves before he purchased one. To his dismay, however, all existing clubs at that time required aspiring members to own an RE before being accepted into the group.
After a while, he did find a friend who told him about all the fun he was having on the bike, which made Tey pull the trigger on getting his own Classic 500 (lovingly named "Lockdown" because he got it on the day of the first-ever COVID ECQ, March 17, 2020). His ever-supportive wife Djamilla signed off on the purchase, of course.
Out of Tey's frustration prior to getting his own steed, the Royal Enfield North PH group was born shortly after on April 8, under the suffocating grasp of Metro Manila's COVID lockdowns.
Though he initially thought of bringing fellow riders from the north together (hence the "North" in the group name), he envisioned a community where everyone was welcome. RE owners, owners-to-be, previous owners, as well as their friends, family, and "official back riders" (or OBRs). He wanted to create a solid brotherhood that goes beyond the brand—beyond the rides.
Since then, the group has now grown to over 2,300 online members and over 60 active members who participate in group rides and activities, some hailing from the south and other provinces all over the country.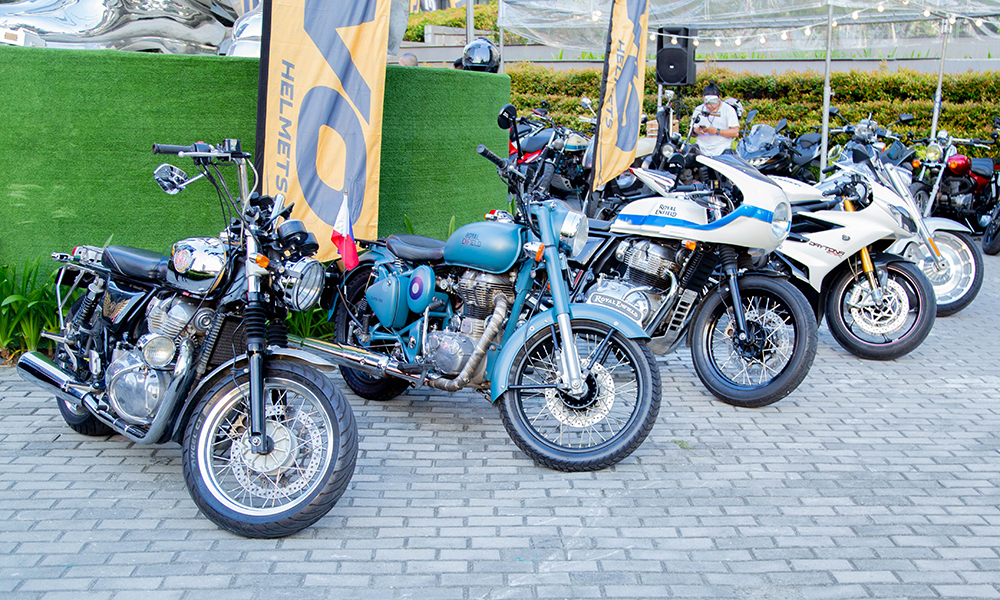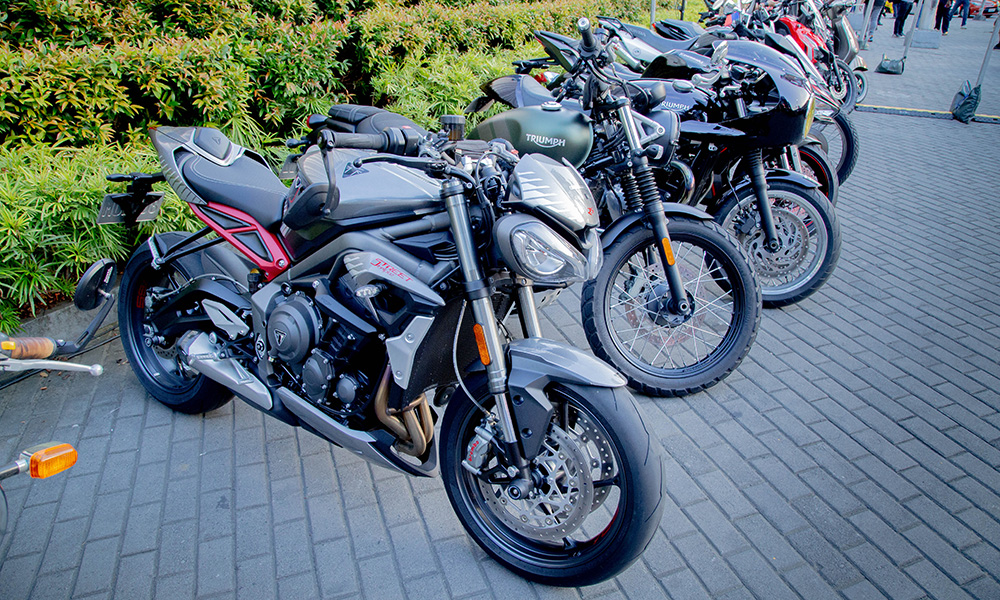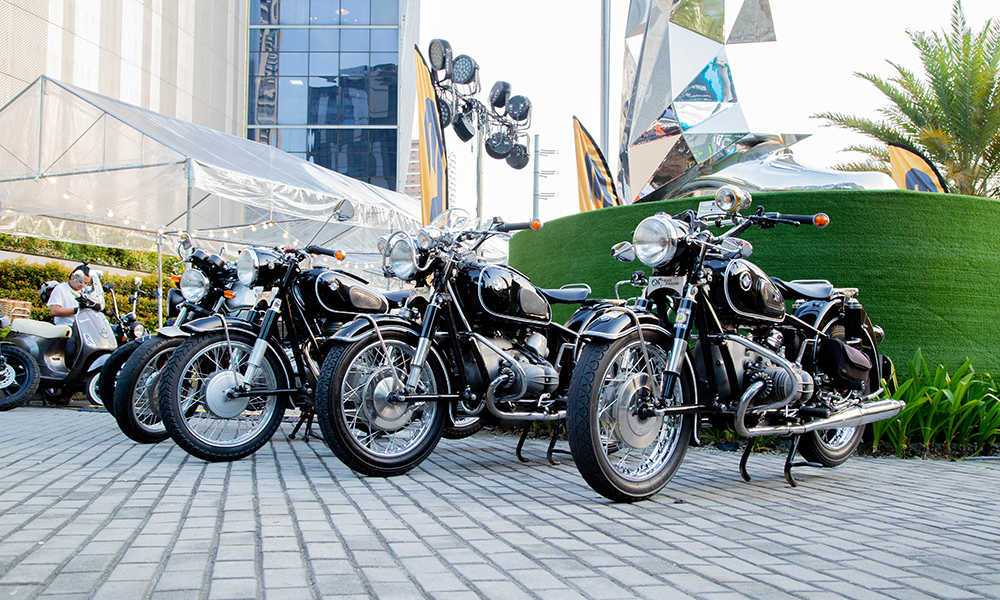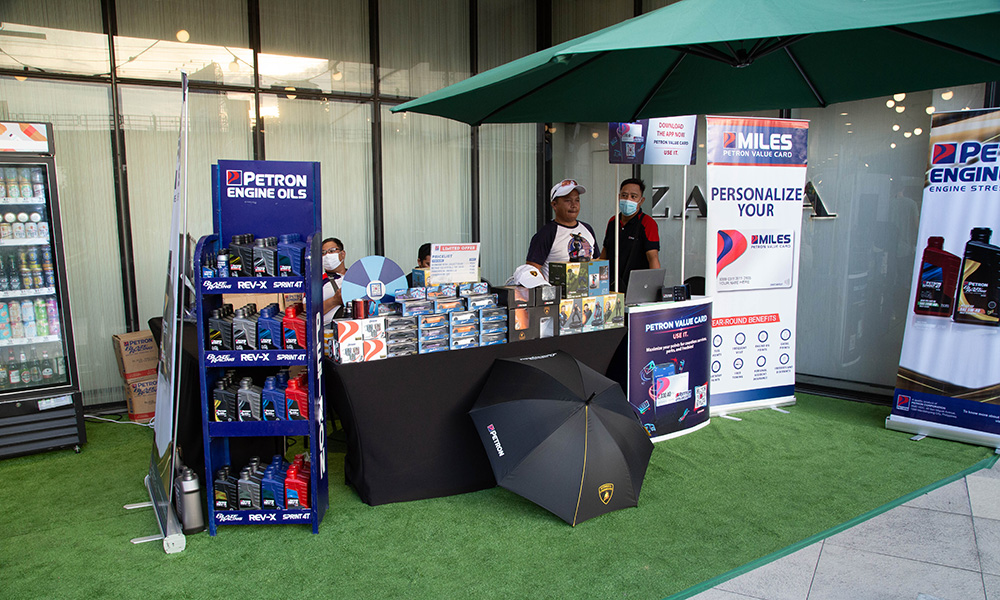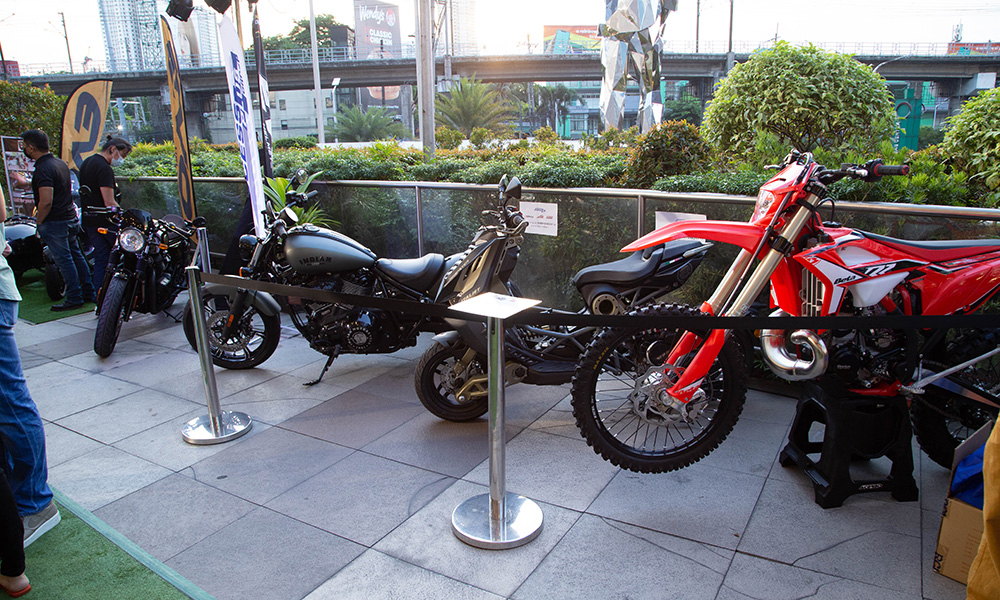 In what one could potentially call the culmination of Tey and Djamilla's efforts to cultivate Royal Enfield North PH, the club held a special gathering for father's day dubbed "Bikes, Burgers and Beers" at SM Megamall.
And just like Tey's vision for his growing community, the event was attended by over 200 people who rode all kinds of bikes—from fellow Brits (such as Triumphs) to German BMWs.
Partners that supported the event were just as diverse ranging from entry-level brands such as Evo helmets, and household names such as Petron, to peddlers of luxury motorcycles such as Access Plus, which distributes brands like Ducati, Italjet, Indian and Polaris.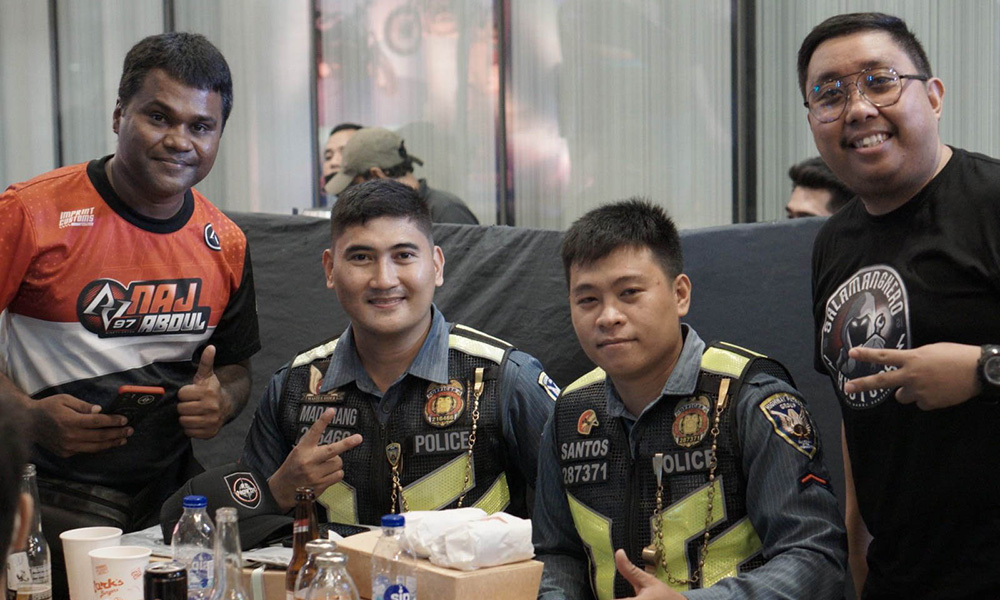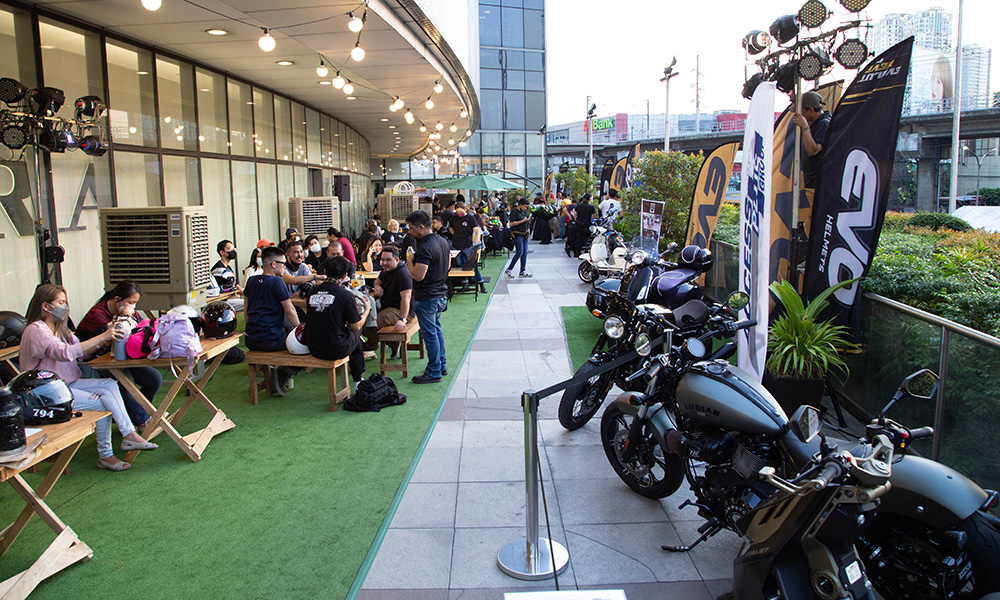 The group also took the opportunity to educate fellow riders with guest speakers Bing Basit (The Big Ride) and Alex Madarang (Highway Patrol Group) talking on the benefits of riding to mental health and rider safety.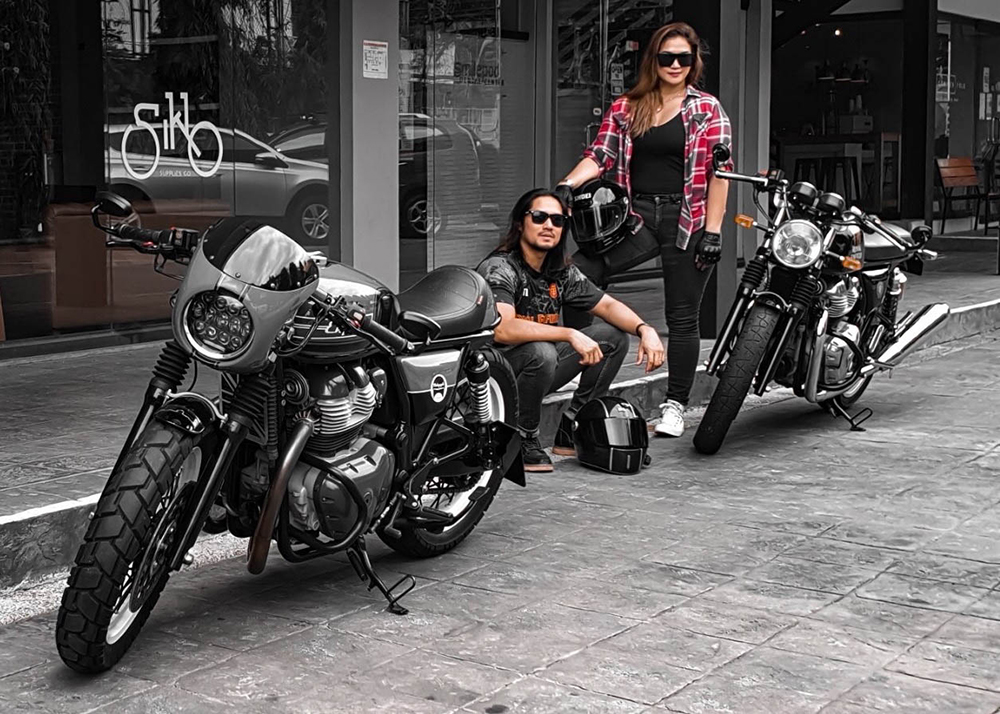 The Abaya couple's journey hasn't stopped there, though. They have since added two more Royal Enfields to their stable: a GT Continental 650 and an Interceptor 650. Loyalty to the brand is a no-brainer, they say, as the classic style never gets old, and there is immense value to be had for the money.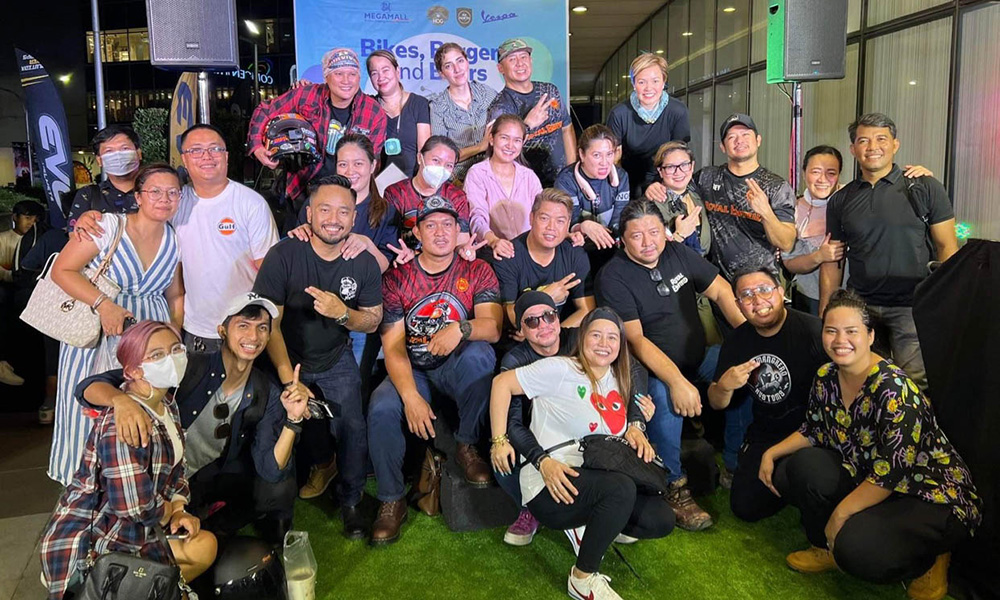 As for Royal Enfield North PH, it will continue breaking boundaries to create a warm and welcoming family that looks beyond brand, location and status—because to them, more than the ride is the rider.
Contact the group here.