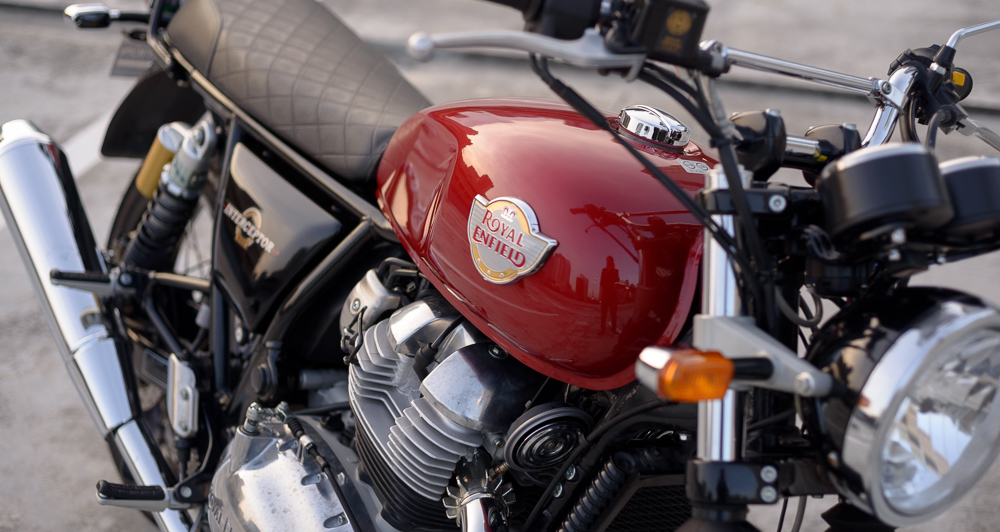 When shopping around for your first big bike, you'd obviously want to get the most bang for your buck. While that might entail seeking out the best performance you can get within your budget, there's a far bigger world than speed and power alone. You'd be crazy to pick a laid-back bike without modern conveniences for more money, right?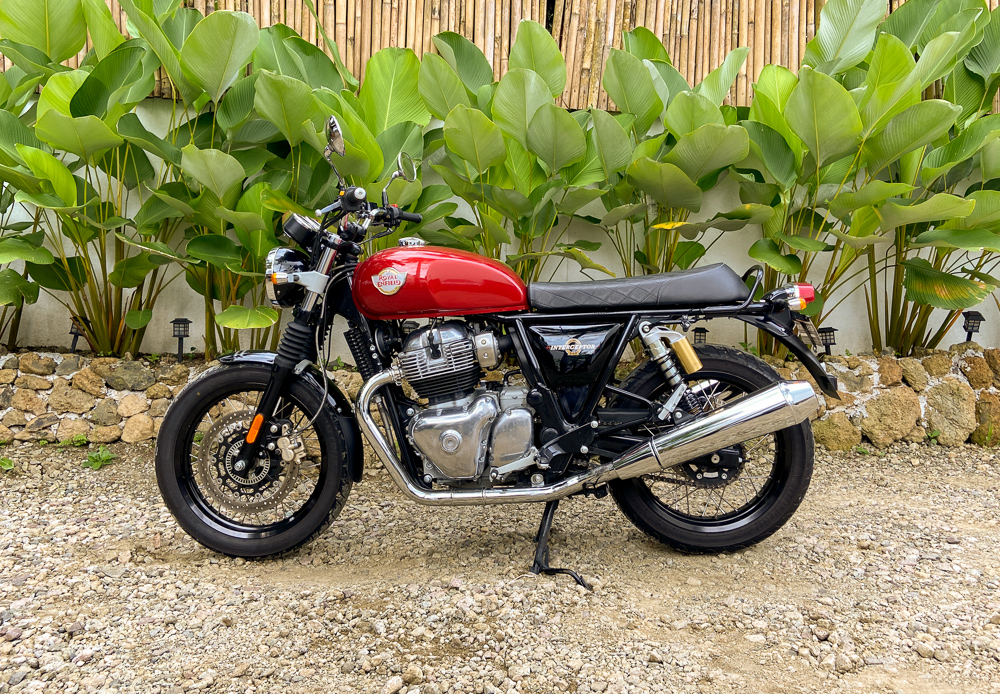 So when it comes to considering my options for buying my first bike, I quickly thought of the Kawasaki Ninja 400 and the Honda CBR400. Thing is, they always seemed cold and soulless to me.
The Royal Enfield Interceptor has long been at the back of my mind, with full knowledge that it is not without its drawbacks. It's not the fastest bike out there, with a massive 648cc parallel-twin generating a measly 47hp out the rear. It's not the lightest either, with the 202kg curb weight making itself known when maneuvering in the city. There's one fatal flaw with it, though.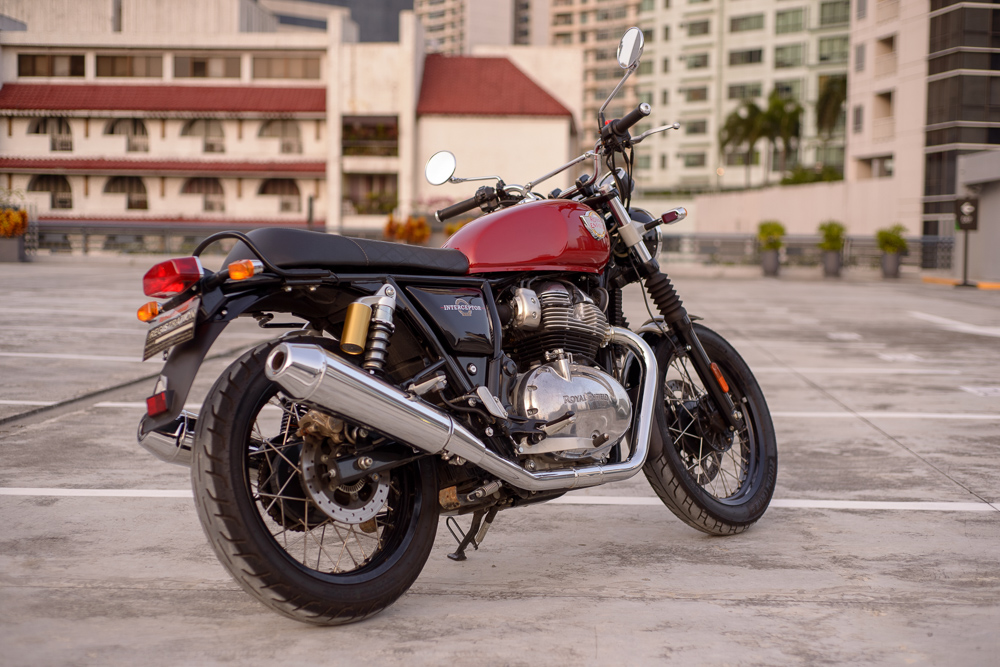 It's hard to deny just how good it looks.
Royal Enfield holds the key in the retro department, and boy, has the brand been wielding that power well.
While other manufacturers and creators make the look by slapping on bits and pieces to create retro-inspired machines, RE just has it in its DNA to churn out a motorcycle with the same charm and great styling everyone expects from the blueprint to the assembly line.
It's properly done up with modern conveniences, too, with fuel injection and ABS from Bosch living alongside analog gauges and oversized chromed-out mirrors. There's no melding between the past and the present that has to be shoehorned in; it's simply built dapper from the ground up.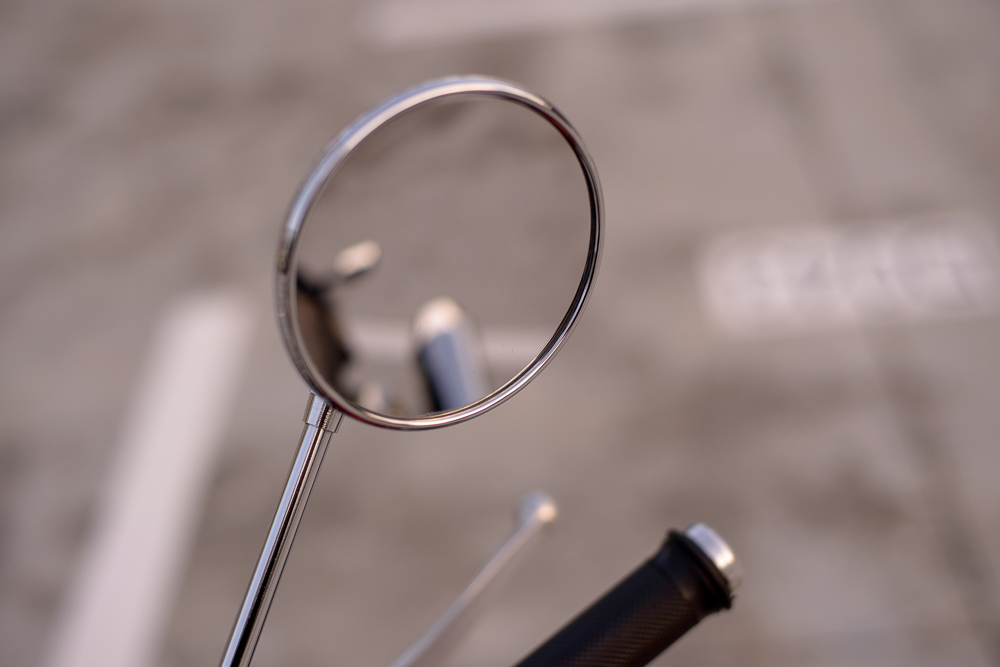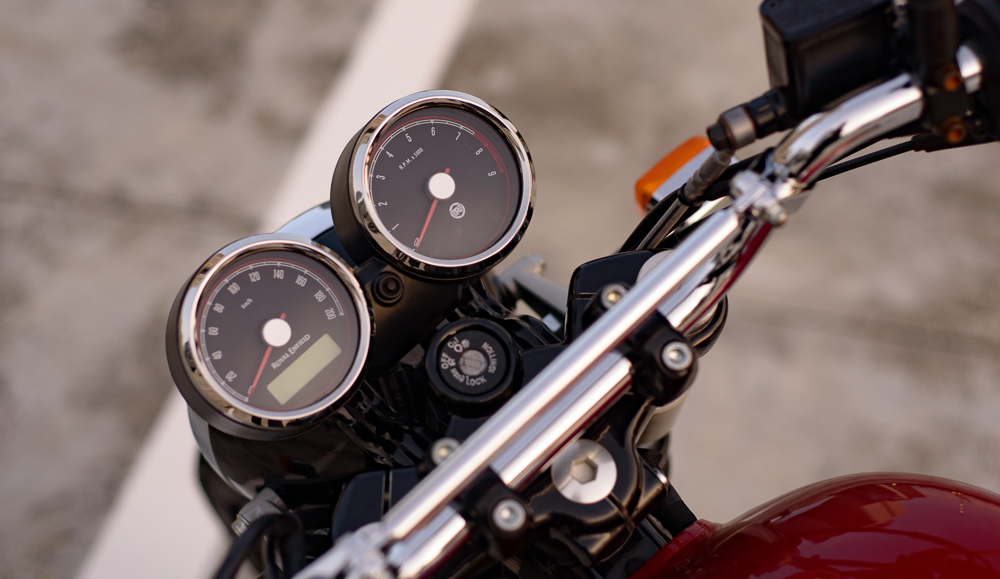 That makes its flaws almost forgivable, as it's not meant to be the best at any of the facts and figures we expect of modern bikes, yet it does its own thing excellently.
The 9.5:1 compression engine it shares with its twin, the Continental GT 650, gives you low-end grunt and a comfortable low-rev cruise, while happily sipping on 91-octane fuel. You don't have to worry about being incredibly precise with your throttle inputs, letting you take in the winding roads up Tagaytay with ease.
The upright sitting position gives you a commanding view of the road ahead minus the wrist and back pain you'd get with the aggressive geometry of other bikes. Turn up at the shops or an event requisite of formality, and you'll turn heads at either location in style.
As I sip my coffee and take in the cool ambience of Tagaytay, I ponder where exactly the Interceptor fits within the choices of a prospective owner.
The great thing about the Enfield and its peers is that they are their own different niches, and it's hard to compare and contrast these bikes against each other by specifications alone. What's on paper fails to capture the essence of the machine. Ultimately, whatever choice gets made is born simply not by who has the bigger numbers, but rather by what captures your heart more.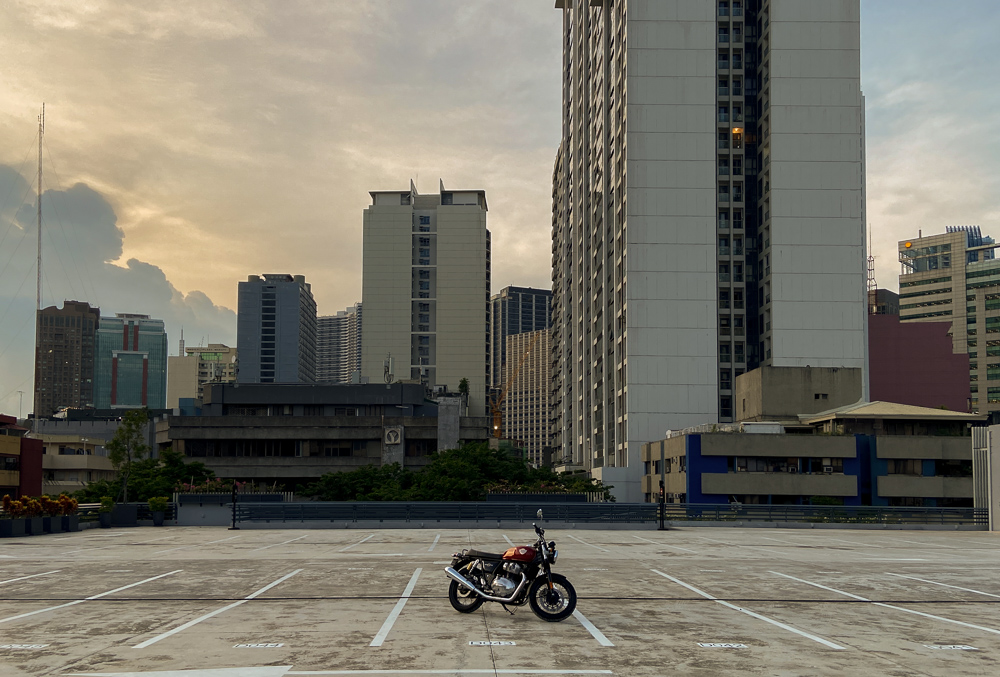 With the long cruise back through a light trail followed by highways, the Interceptor eats up the miles so you can soak in the journey with ease and decent comfort.
There are some compromises that have to be made, but that's to be expected—you can't have your cake and eat it, too. The size and the heft make it difficult to sneak through traffic in the city, and the 270° firing order gives the bike a generalized vibration, especially at the handlebars.
A more mature tiis-pogi, however, as the same offset gives the parallel-twin a restrained yet wondrous rumble to make up for its misgivings.
The exhaust could use an upgrade with the current stock ones weighing a whopping 14kg each. Some handlebar treatment may be in order as well, lest you want tingly fingers forever. Plus, a pair of panniers, aesthetically matched if you must, will definitely improve everyday usability.
The rather respectable 29km/L it got makes for a surprisingly practical ride, with all that motorcycle starting at a somewhat reasonable P398,000 for the Venture Blue, Orange Crush, and Canyon Red colorways. A fancier paint job would require extra for the Sunset Strip, the Downtown Drag, and the Baker Express (a shiny Mark 2 is available for even more).
It's not something you get to conquer the city exclusively with. That job is frankly far better served by smaller, lighter, and more economical scooters and bikes.
For conquering your heart though, that's a different story.