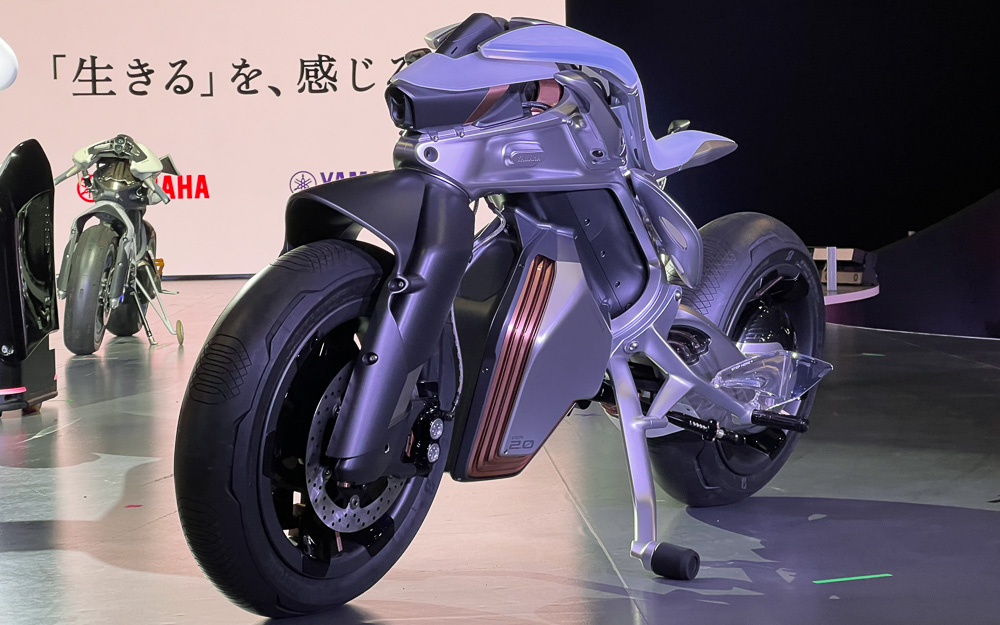 Motorcycle enthusiasts already know that Yamaha is seeing tremendous success in practically all segments. Whether with sport bikes (like the R1), adventure bikes (like the Ténéré 700), or everyday scooters (like the NMax), the Big Blue brand has a good feel for what the market wants, and the engineering know-how to put together a product that will sell.
At this year's Japan Mobility Show, Yamaha presented some very interesting and nuanced ideas on how future mobility would work. Rather than focusing on superlative performance, the company instead chose to present a more intimate approach to how normal people might actually use their vehicles in the near future.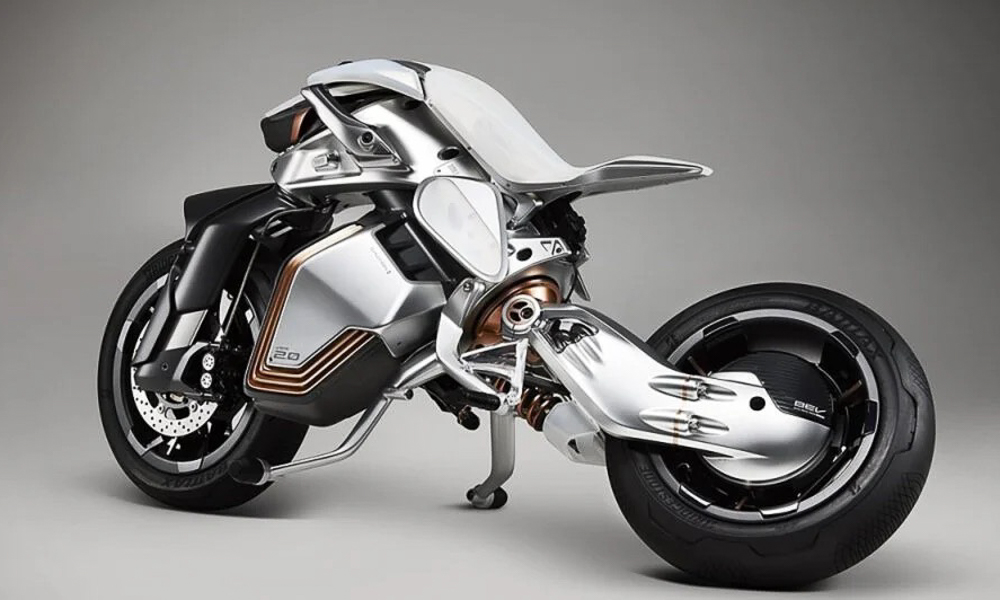 The first of its lineup was the MOTOROiD2, a further development of a concept first unveiled in 2017. Representative of Yamaha's Jin-Ki Kanno philosophy—that feeling of excitement when man bonds with his machine—the MOTOROiD2 features Active Mass Center Control System.
The system uses facial recognition, attitude sensing, and self-balancing technology to function less like a motorcycle and more like a feline robot that comes alive when you're on it. Its Leaf structure is very different from the usual frame/subframe architecture, enabling the bike to give lifelike and complementary reactions to its rider.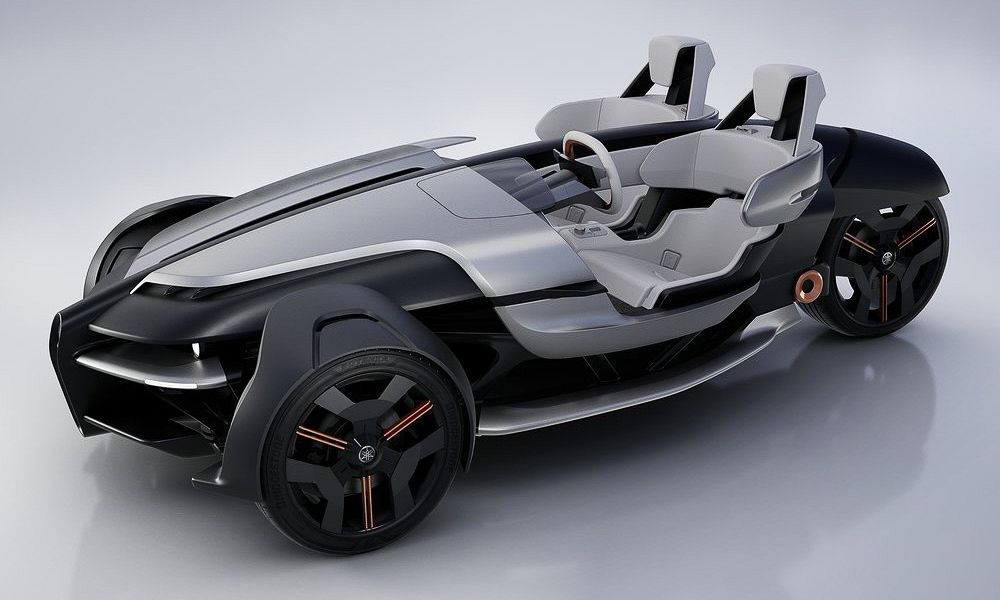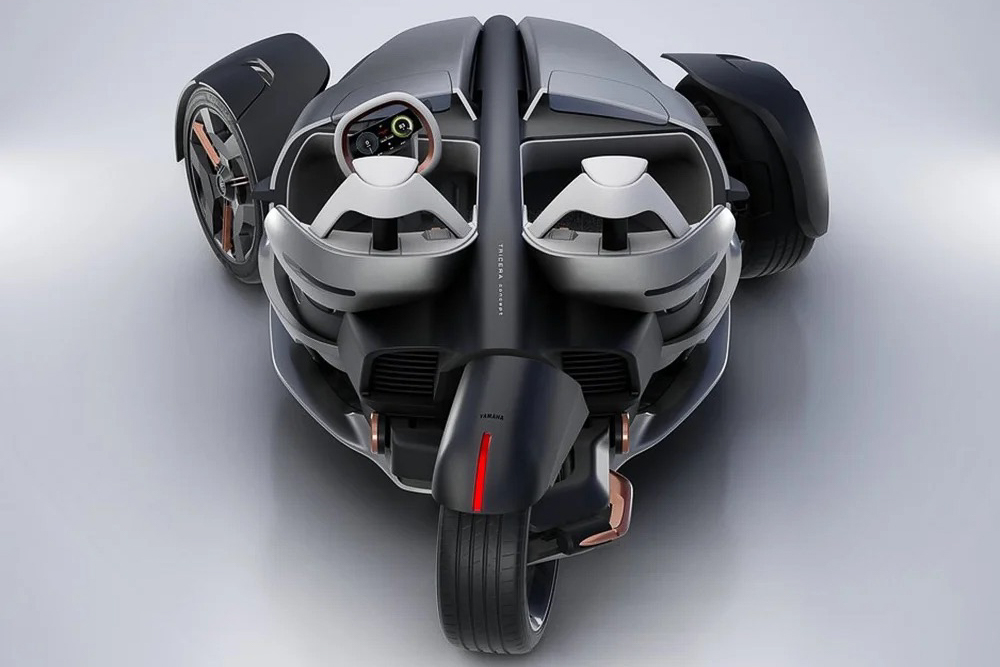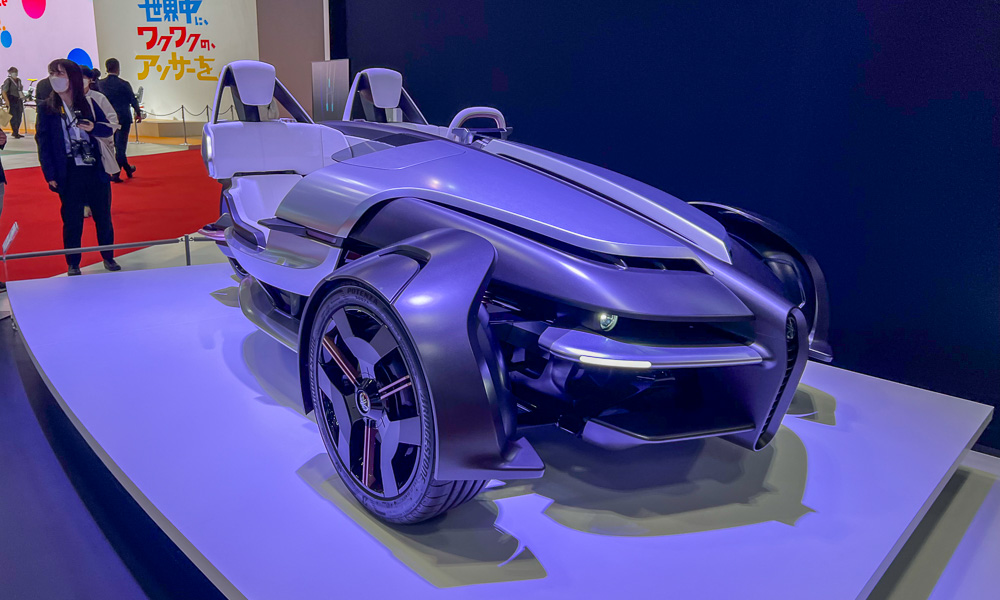 Next is the Tricera, a three-wheel, two-seater open-top. With all three wheels able to pivot, it has an exceptionally small turning circle, and spinning it around could be like goofing around in a shopping cart when you were a kid.
There's also a manual mode for the rear-wheel steering, in case you want an extra challenge. While it seems that the future is in automated driving, the Tricera is about going back to the fun of doing the work yourself.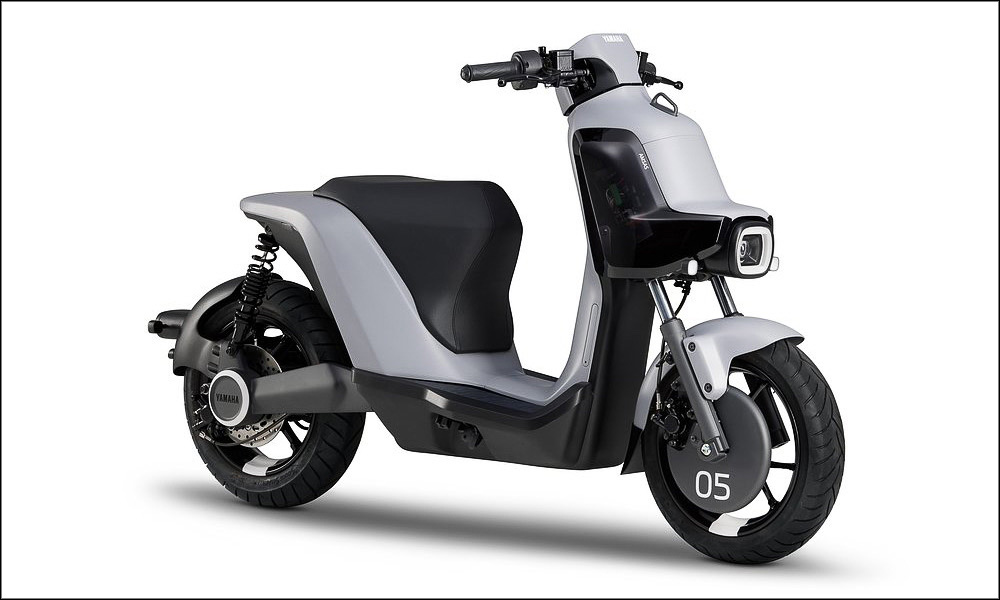 Motorcycles, particularly small ones, are very easy to ride once you master the art of balancing. But not everyone is particularly adept, especially PWDs and those with short inseams.
The ELove is an e-scoot with an Advanced Motorcycle Stabilization Assist System, keeping it upright during slow, walking speeds.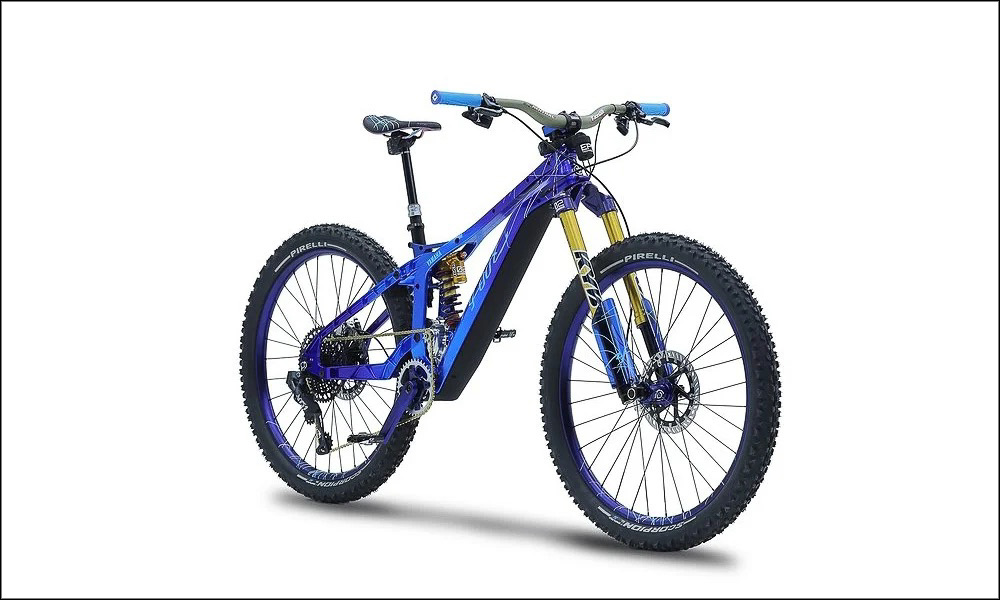 Meanwhile, manufacturers also dabble in the bicycling world with oftentimes mixed results. The Y-00Z is an electric mountain bike with a split arrangement for the drive unit and an Electric Power Steering system.
A magnetostrictive torque sensor is supposed to make steering the handlebar easier over the sketchy stuff.
Nobody asked us, but cyclists are loathe to add more weight and complexity to a bike unless it's absolutely necessary, so maybe this is a solution to a problem that doesn't really exist.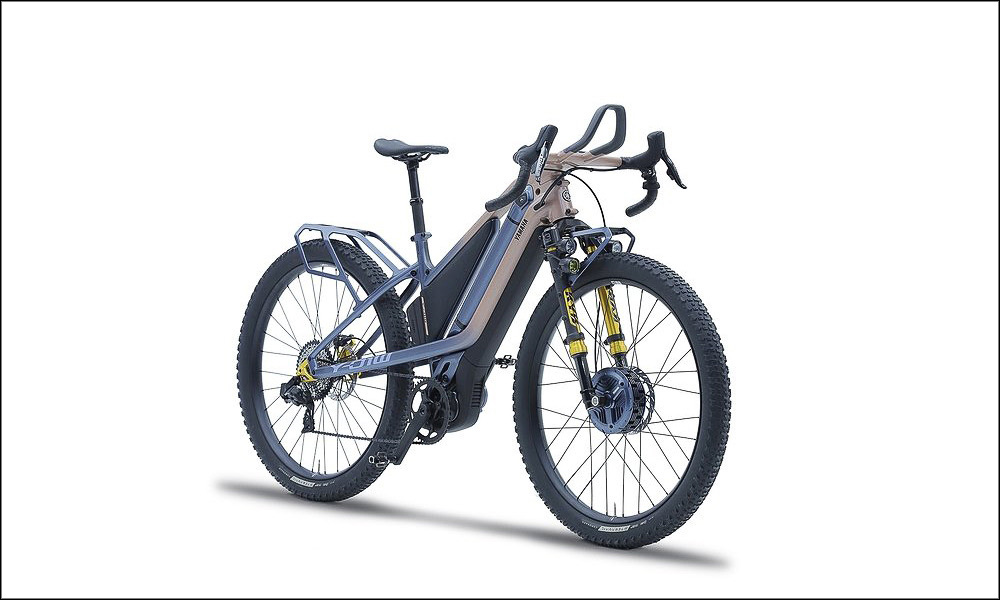 The Y-01 adventure e-bike, on the other hand, may be more useful. It has a center-mounted electric motor and a hub motor at the front for two-wheel drive. With the two motors synchronized as well as twin batteries, the Y-01 AWD would make slogging up steep hills loaded like a pack mule much easier. Of course, there's the usable range to consider.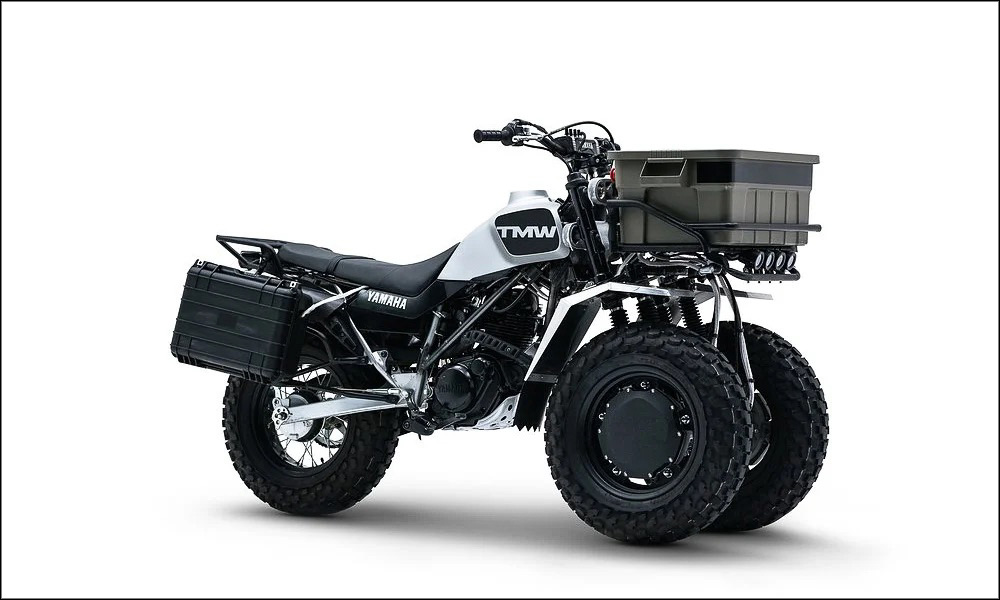 Then there's the TMW. Yamaha is one of the few manufacturers to have actively pursued three-wheeler technology with the Niken and Tricity. This three-wheel vehicle is a Leaning Multi-Wheeler with the front two wheels moving independently.
The front carrier rack is stabilized, and is able to stay level even as the trike is leaning or on an incline. The drivetrain is a hybrid, too. Electric hub motors drive the two front wheels, while an ICE drives the back wheel.
In theory, this off-road trike could squeeze into spaces that a four-wheel ATV might struggle at, while still having enough traction to grind its way up a trail.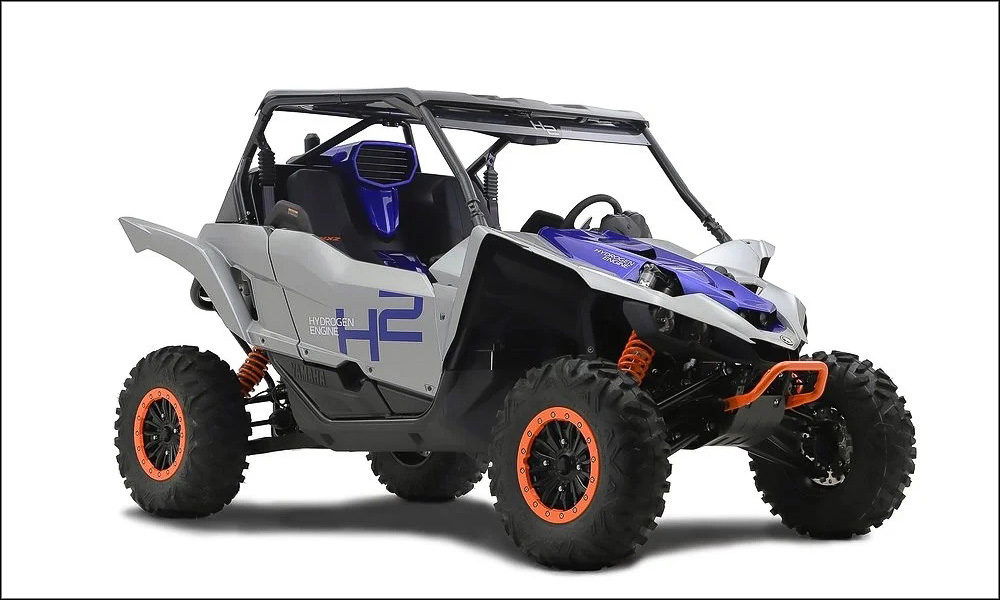 Finally, Yamaha presented the YXZ1000R ATV. Instead of yet another electric drivetrain, it's powered by a direction-injection, hydrogen-burning ICE for zero carbon-dioxide emissions.
Yamaha believes that the sound and feel of ICE engines still hold appeal for many users, and going hydrogen could keep internal-combustion technology viable for a long time.