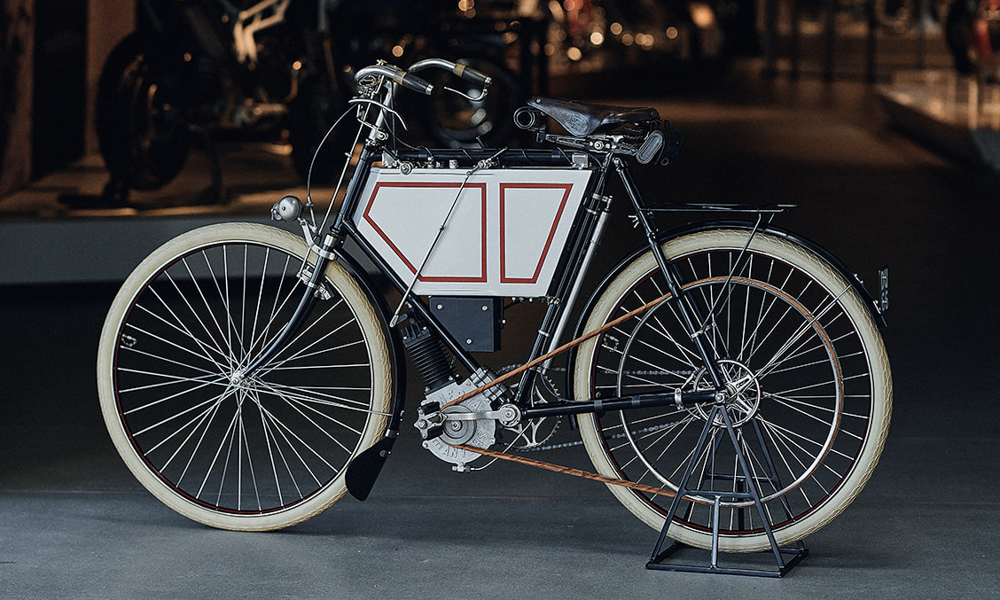 Prior to Triumph's foray into motorcycles, it used to create bicycles for the general market. In order to gauge the public's interest in its new venture, a prototype was rumored to have been made with Triumph's bicycle and an engine from Belgian firm Minerva. Advertising materials and product reviews from 1901 supported the claim for its existence, but a physical unit was thought to have been lost to time.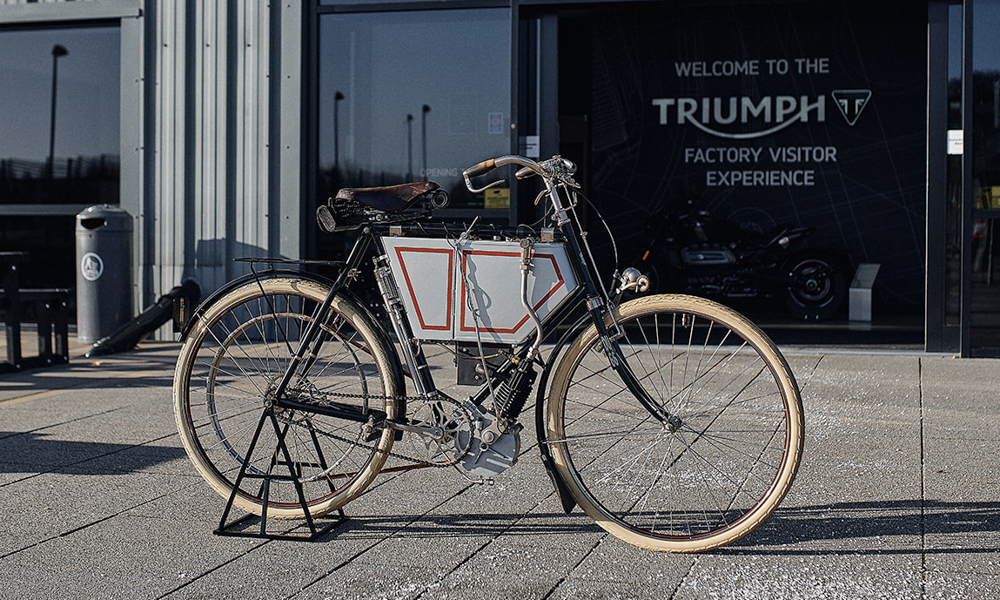 A known Triumph collector named Dick Shepherd recently discovered and restored one heck of a rare find: an original Triumph motorcycle prototype from 1901. The engine number was cross-referenced with Minerva's historical records and checks out to be of the correct era. Finally, the rumored machine has been found, and just in time for Triumph's 120th anniversary and the launch of its one millionth bike.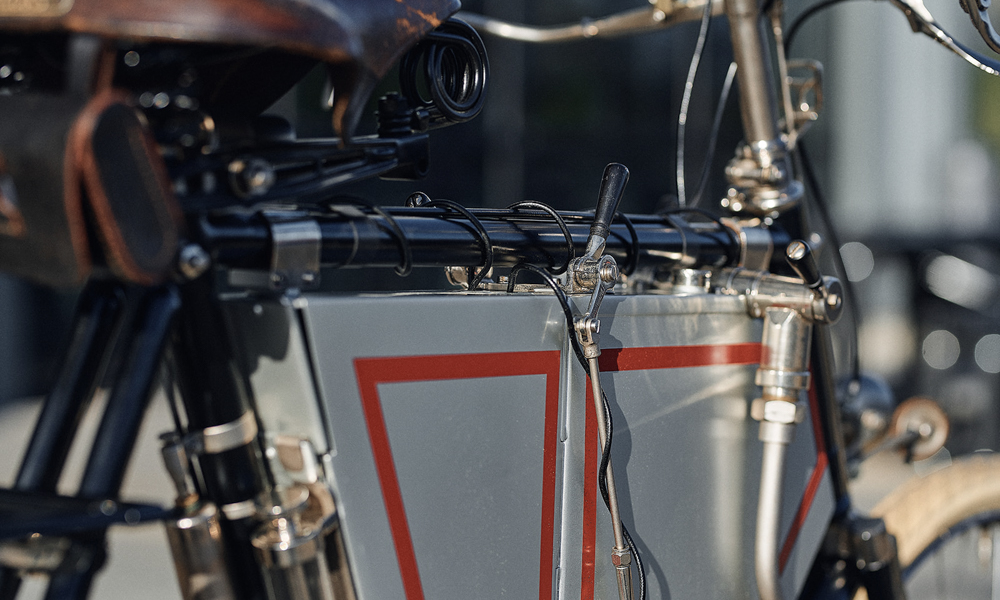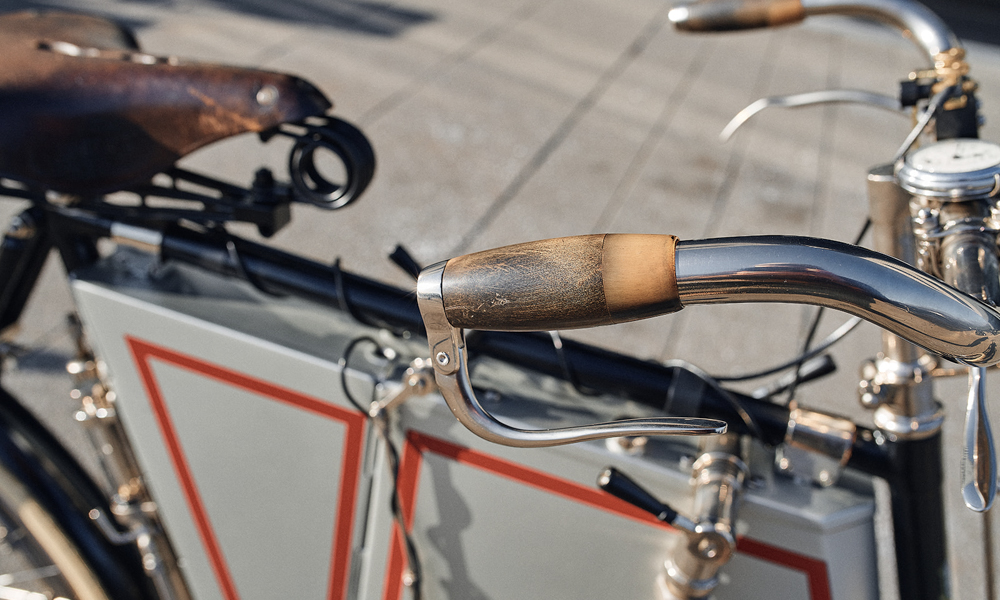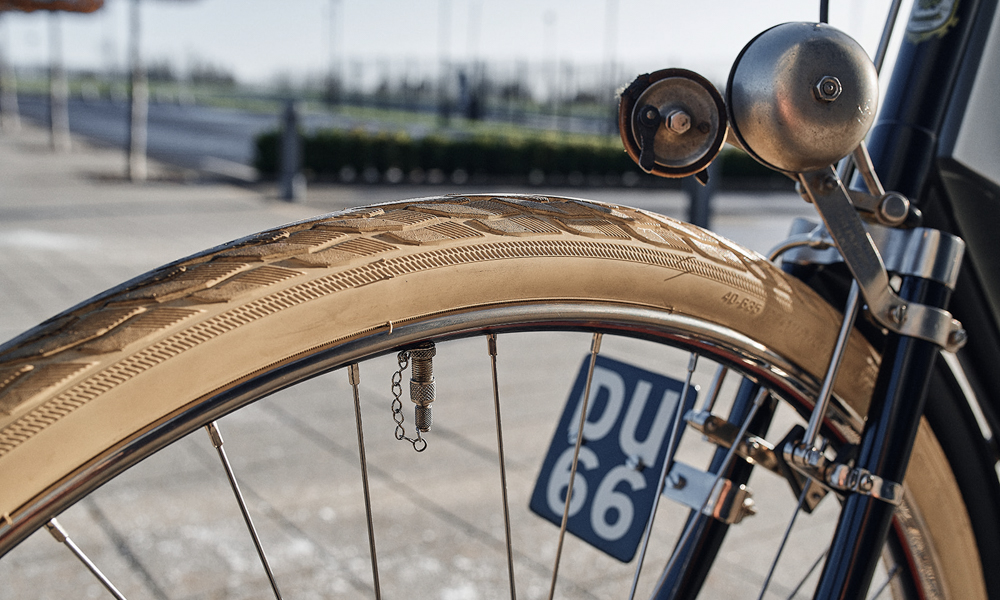 A pocket watch for a bike computer, rod front brakes, and a prehistoric version of band brakes for the rear, the bicycle itself is a huge blast from the past. With the triangle-mounted fuel tank and the engine clamped to the down tube, it literally looks like someone simply strapped a gasoline motor to a bicycle. The large rear pulley and low engine position is striking, however, and makes up for how bewildering the arrangement may seem at first.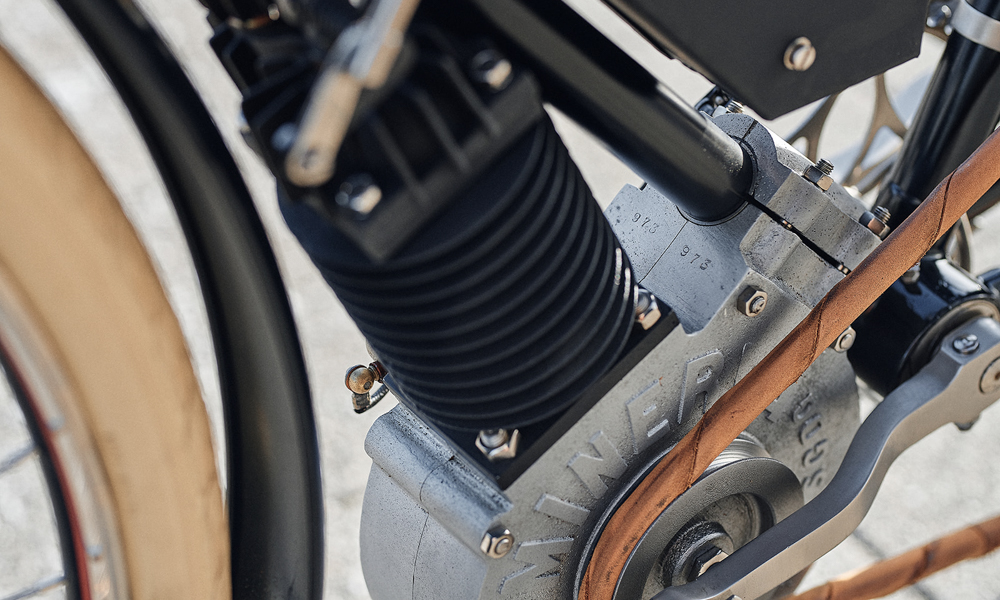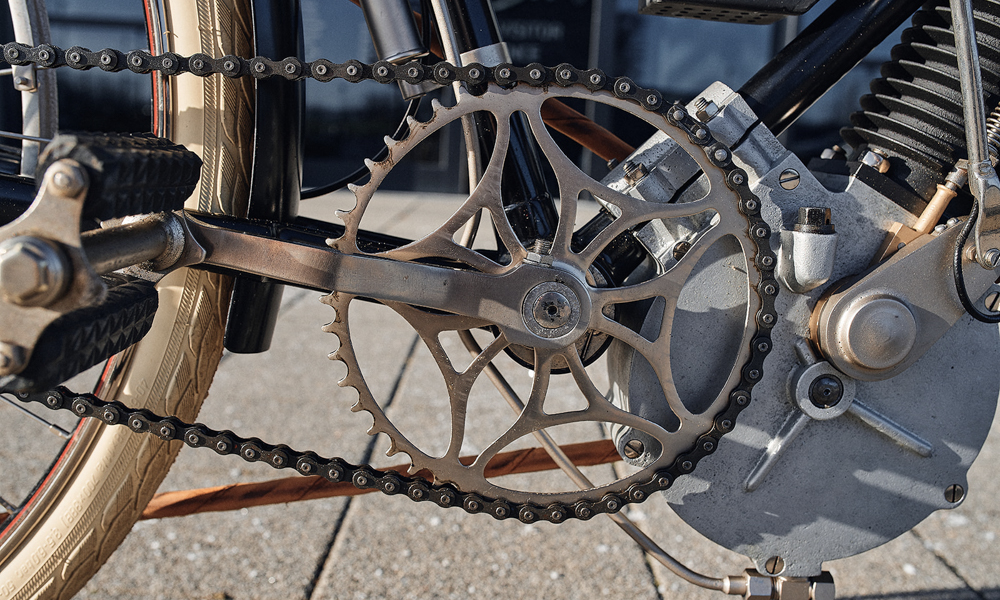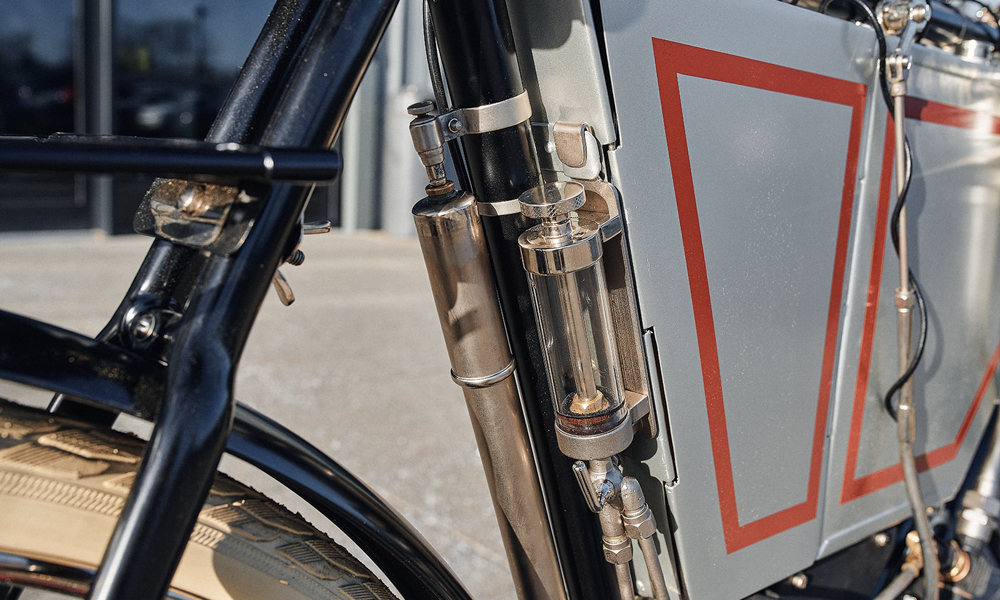 It's crazy to see how that's pretty much where we started from with motorized two-wheel transport. Contrasting with Triumph's current-generation performance and adventure machines, it's refreshing and enlightening to look back and see how far we've come. It really makes you wonder how the vehicles of today would be seen by people 120 years into the future.