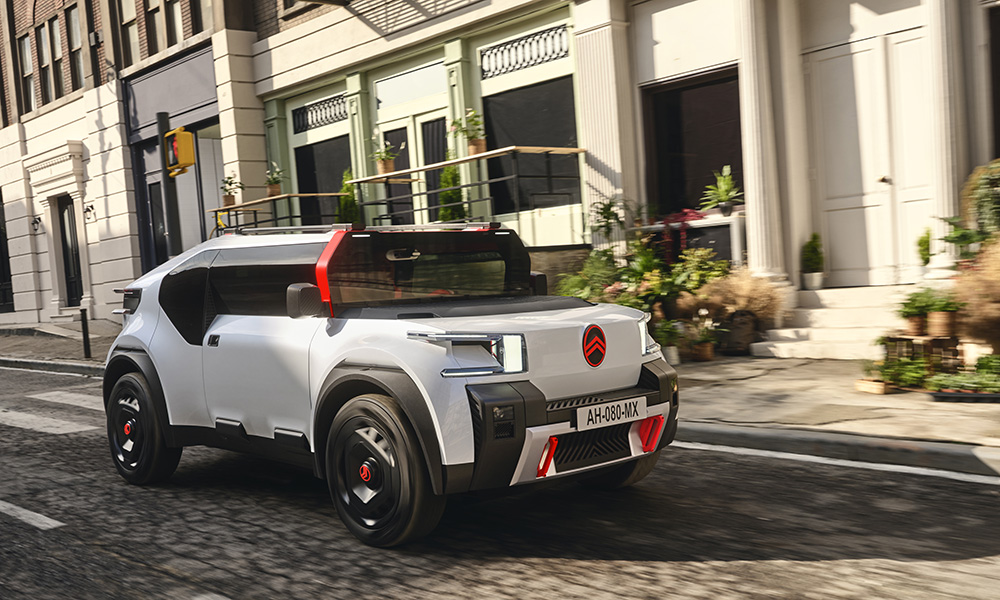 If there was a prize for the country with the quirkiest concept cars, France would definitely be in with a good chance of winning it. Maybe it's the wine or the good food, but the French have an uncanny ability to think outside the box and come up with new ideas.
The latest case in point is the Citroen Oli (pronounced 'all-ë '), a concept car that isn't actually a car, according to the firm. What you are looking at here is a "multipurpose everyday extension to your life," and while that does sound a bit like cringy marketing-speak, the Oli does feature a bunch of great ideas that make a lot of sense.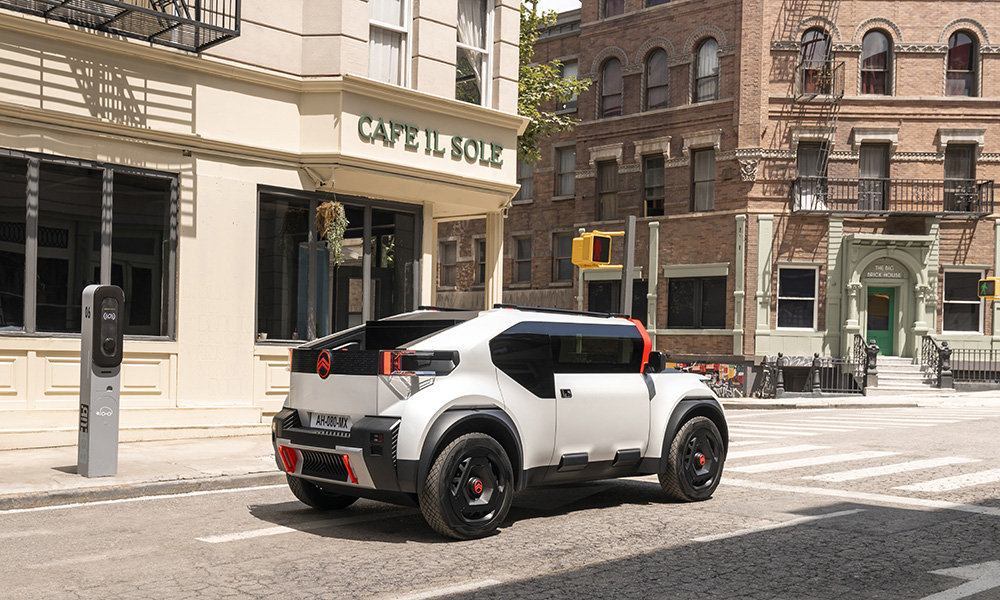 For starters, this electric SUV-meets-pickup crossover bucks the trend of making electric cars ever heavier and more complicated. Where its American lookalike (the Hummer EV) weighs in at over 4 tons, this French runabout weighs just 1,000kg. That's amazingly light for a fully electric car with a claimed range of 400km. The feat is achieved by keeping things simple.
There's no big touchscreen in the cabin to operate the car. Instead, you just plug in your smartphone to operate everything, including the stereo that now consists of removable Bluetooth speakers. There's also an electrified USB rail where you can plug other gadgets in and slide them around.
The doors are stripped down to the basics, and the comfortable-looking mesh seats are made of just eight parts, instead of almost 40 in a conventional SUV. The dash and the center console are also stripped down to the max, and consist of just 34 parts instead of over 70 like most other cars.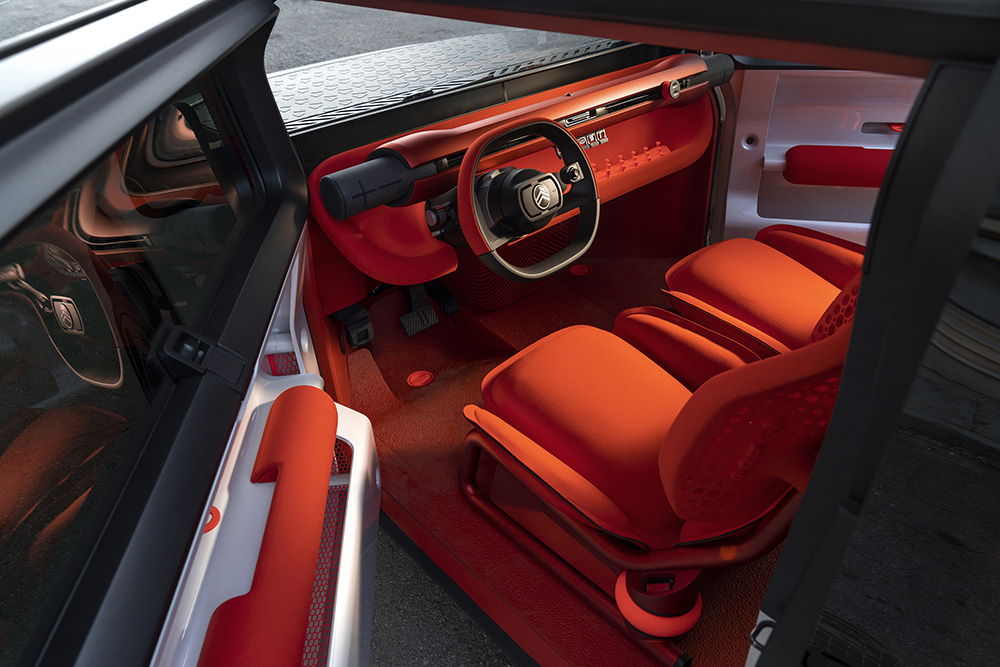 The hood, the roof, and the pickup bed are actually made of recycled corrugated cardboard that is shaped into a honeycomb sandwich structure and coated in polyurethane resin. The result is a strong material that weighs half as much as its steel equivalent.
The 40kWh battery that powers this funmobile can be charged from 20% to 80% in just over 20 minutes if you use a DC fast charger, and the top speed is limited to 110km/h. Oli rolls through town on Goodyear Eagle GO concept tires that promise to last 500,000km, and no that's not a typo.
The wheels they are mounted on have also been specially created, and promise to save 6kg each compared to more conventional rims. Some of the body panels, such as the doors, the wheel arch extensions, and the bumpers are interchangeable with each other—a fact that helps to reduce manufacturing and repair costs.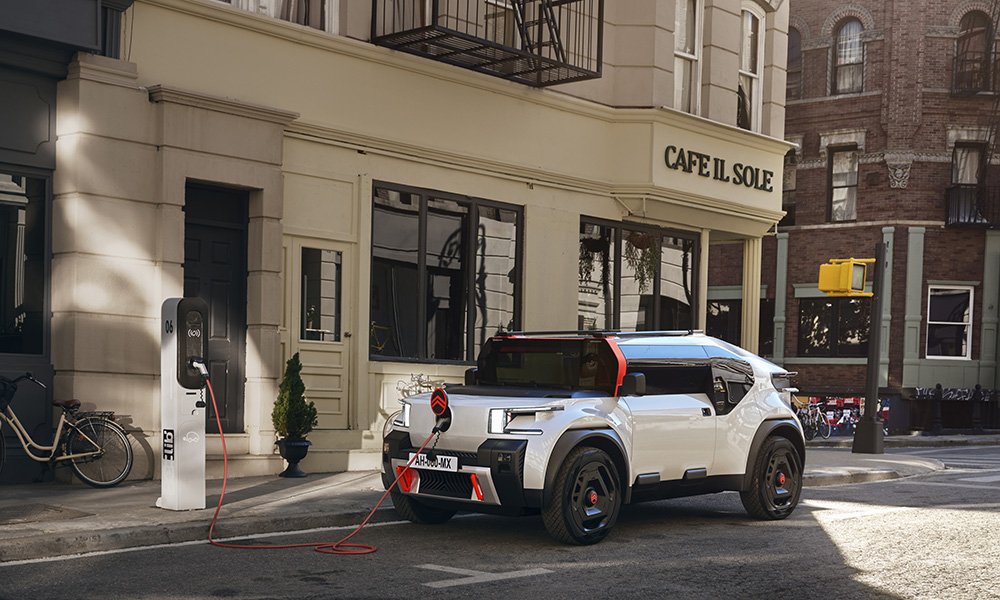 The Oli is also the first Citroen to feature the new company logo, and while the firm has mentioned that it isn't a direct preview of an upcoming production car, it has given it a price tag: €25,000 (or P1.44 million). That's not bad for a funky little city car.
Naturally, sustainability is a big deal as well. The bumpers, for example, are 100% recyclable and already made from 50% recycled materials in the first place. Citroen wants owners to keep their Oli going by using refurbished parts or interchangeable bits salvaged from scrapped vehicles.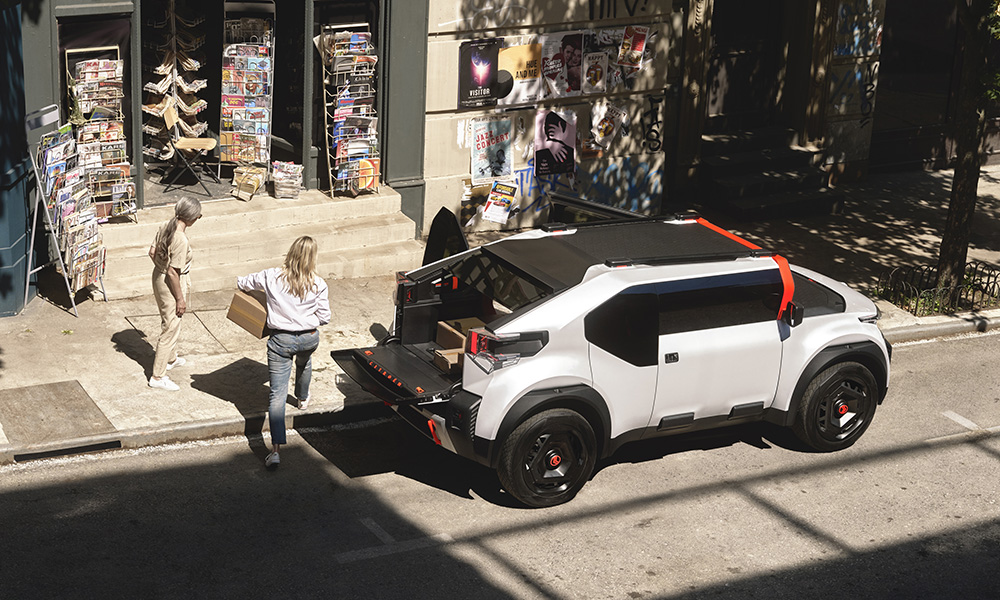 The company is right that this is a good step toward being more environment-friendly and, of course, this is exactly what we used to do before cars became too complex to just search for a part at the scrap dealer and install it yourself.
The boxy Oli shows that electric cars of the future don't have to be overcomplicated, super expensive spaceships on wheels, and that's a step in the right direction. The arms race to fit ever bigger screens into cars, for example, is not only silly, but also adds cost and distractions. We could imagine that this car—sorry, "multipurpose everyday extension to our life"—would be quite fun to drive through town.
The pickup bed can actually be extended if you have to carry a particularly big load, and the stripped-down interior will make you focus more on driving and less on fiddling with settings. We really hope many of the ideas shown on the Oli will make it into a production vehicle soon.