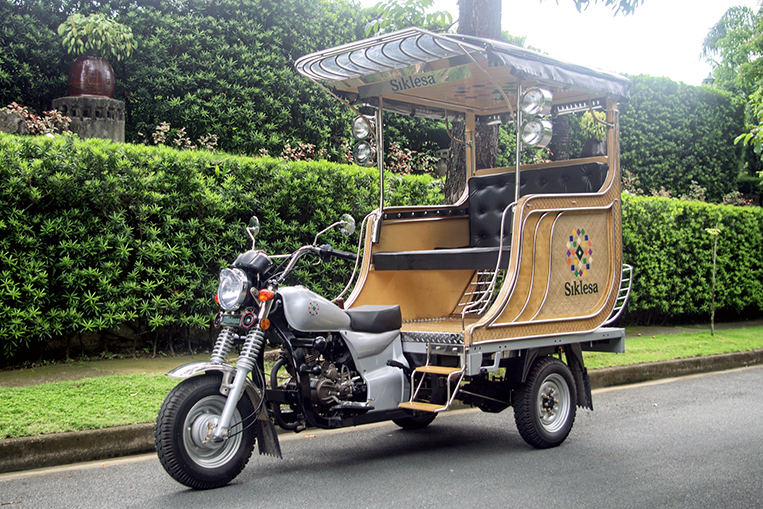 Coming across a new vehicle that really makes you look twice is a rare event these days. Most new cars and motorbikes these days are too similar to really carry that wow factor, and we seldom see something truly new. The Siklesa presents that rare moment when you initially lay your eyes on a passenger-carrier and your brain tries to figure out what it is you're looking at. Appearing like the result of a stormy love affair between a traditional kalesa and a modern three-wheeled motorcycle, this locally designed and built vehicle is a new and fun way to get around that definitely deserves your attention.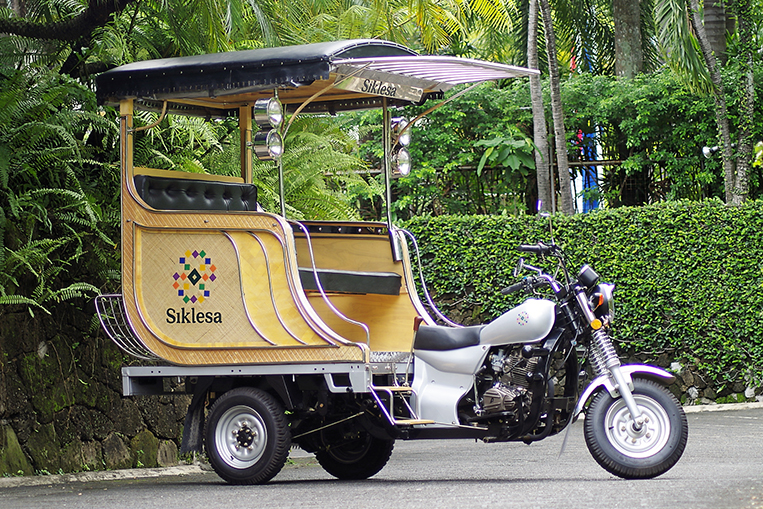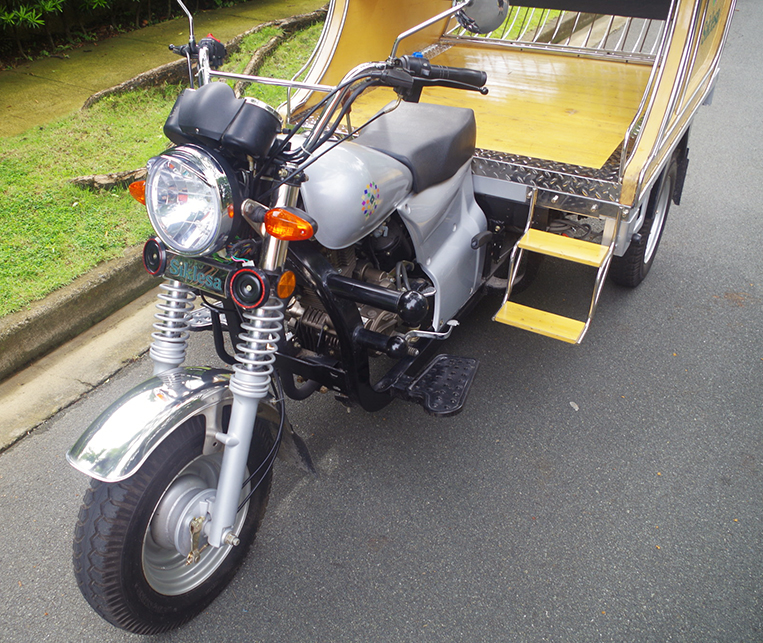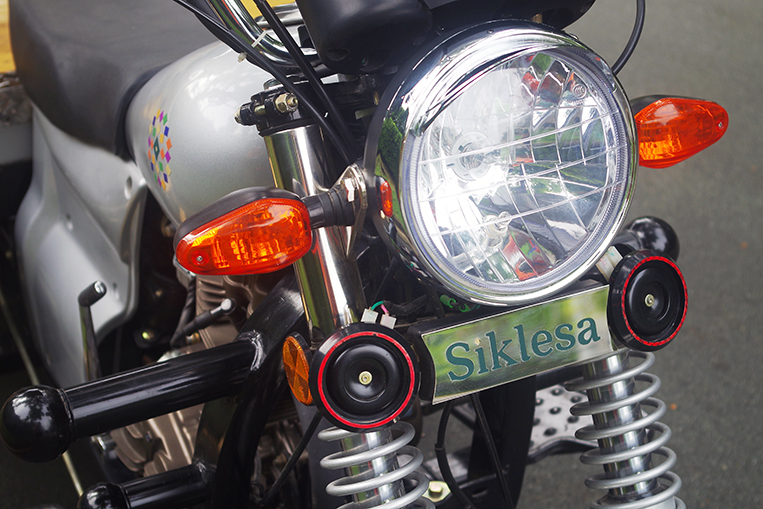 Dreamed up by entrepreneur Lorenzo Vega and designed by architect Jaime Recto, the Siklesa aims to address a number of issues its inventors thought needed looking at. Firstly, its makers identified a gap in the market where transport to, from and around tourist resorts and hotels is concerned. Even at luxury venues, guests are often ferried around in noisy jeepneys or less-than-luxurious minivans that don't live up to the expectations of anyone paying big bucks for a tropical vacation. Substandard transportation, in the company's mind, is often a stain on an otherwise spotless experience, and the Siklesa aims to provide a special way to travel that fits well into such surroundings and improves on what is currently being used to drive guests around resorts and nearby areas.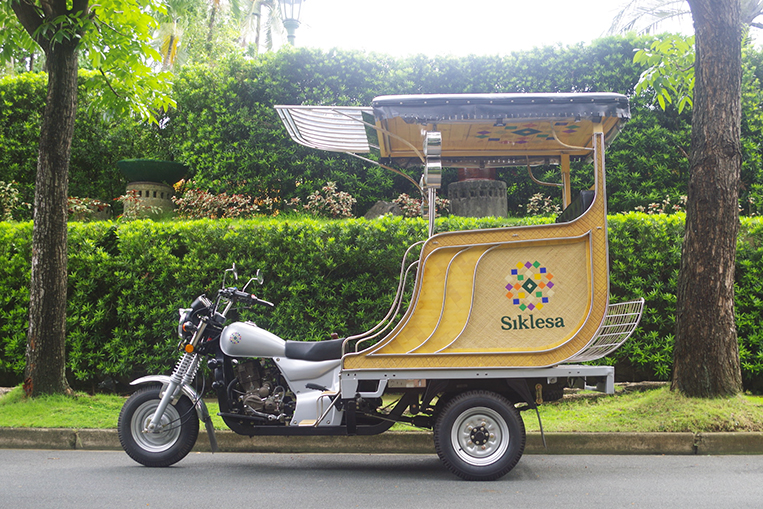 Secondly, the pair saw a hole in the world of Philippine design and decided to fill it with a unique vehicle that ties together traditional elements from the past and modern transportation options from the present. The prototype you see here—like a number of production vehicles that have already been delivered to customers—is powered by a 175cc gasoline motorcycle engine installed on a custom-made frame and chassis. While this setup is already surprisingly quiet and relatively clean, two additional zero-emission versions are also being finalized. The first one is a pedicab model that will utilize a lighter configuration and gearing to allow the operator to do his job with relative ease, while the second one will use an electric motor and lithium-ion batteries to move.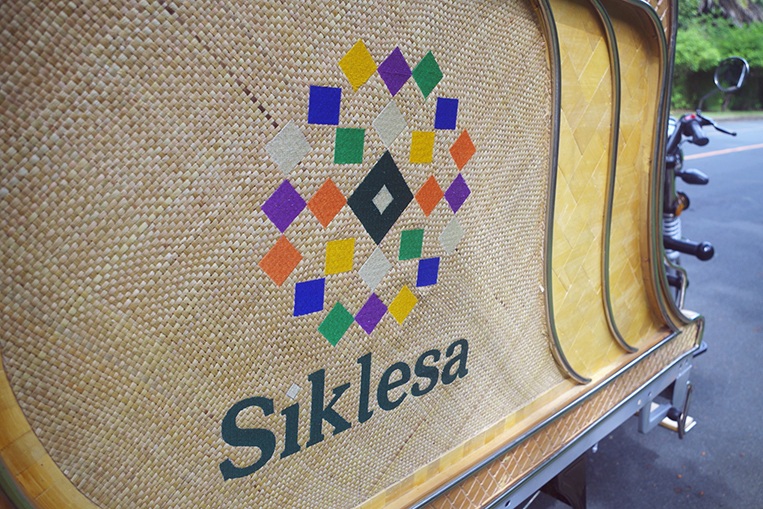 Thirdly, it was their aim to show that Filipino ingenuity and craftsmanship are alive and well. Seeing the vehicle in the flesh and trying it out on the streets of Makati, it quickly became clear to me that this was way more than just a quick weekend project welded together over a couple of beers. The amount of thought and workmanship that has gone into this machine is quite impressive. The frame is built from mahogany wood, while the sides are covered in high-grade marine plywood. All materials were locally sourced, and the patterns that are visible in the wooden elements were hand-carved by craftsmen from Marinduque. Specially crafted banig from Basey in Samar adorns the sides and the back of the Siklesa, while the hand-embroidered logo is meant to represent the various different prints of banig found around the Philippines.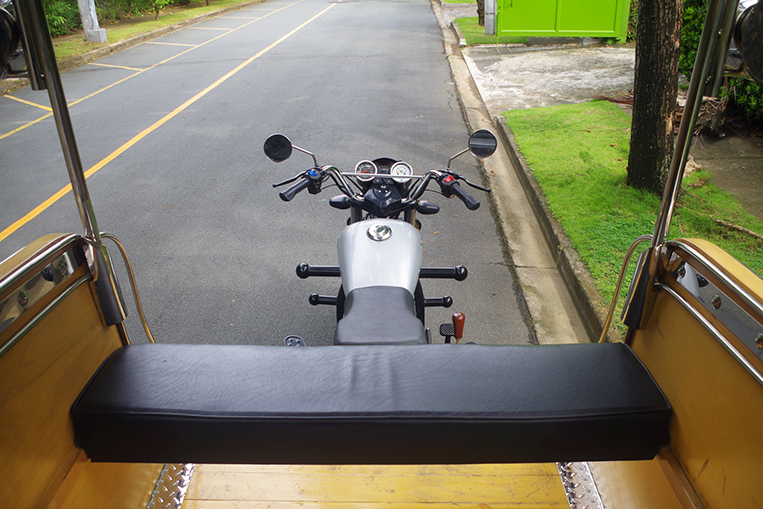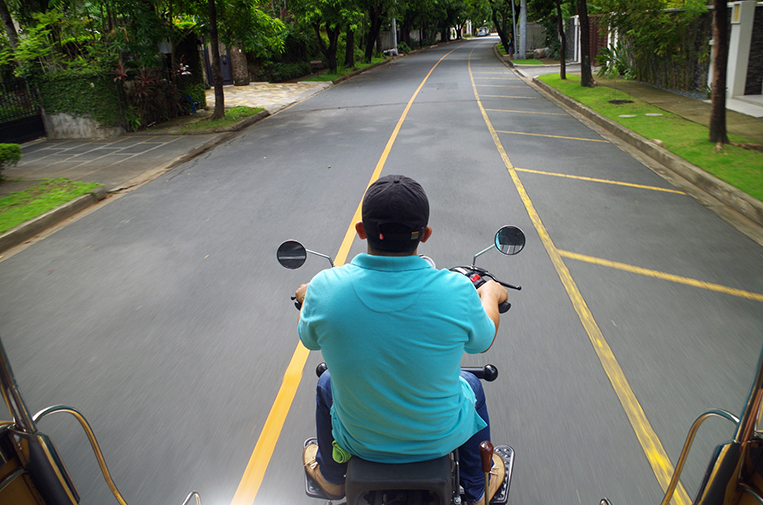 Don't just take my word for it that this is a remarkable vehicle. When it was first presented to the public in April, the Siklesa promptly won a special citation for best design and got praise from Rajo Laurel, who called it a product that encompasses what being a Filipino is. Thanks to a flexible seating layout with two rows of seats, the vehicle can seat from six to eight passengers, making it not only stylish but also quite practical. Getting on and off is super easy with steps on each side, and the seating area has enough headroom for even the tallest of tourists.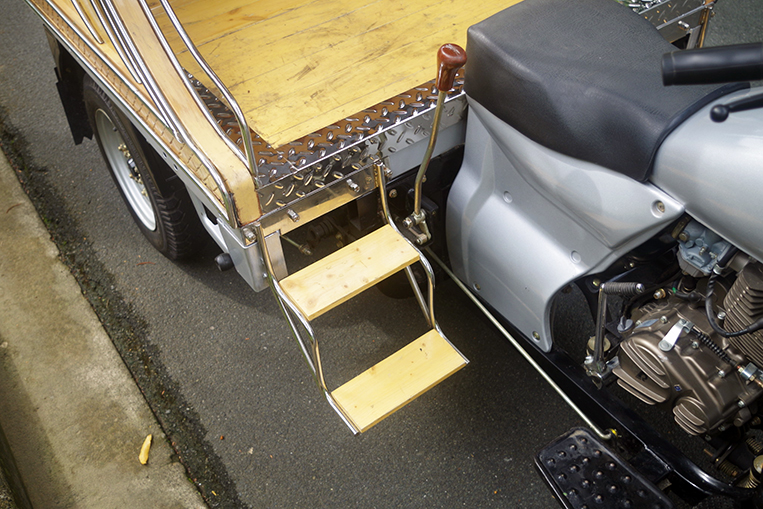 While the Siklesa can reach speeds of up to 80km/h, its makers recommend a more leisurely pace to make sure anyone sitting in the roomy al fresco cabin can actually enjoy the trip properly. The ride is firm but comfortable, and even though it may look top-heavy in pictures, it felt quite stable and planted when we took it out for a test drive.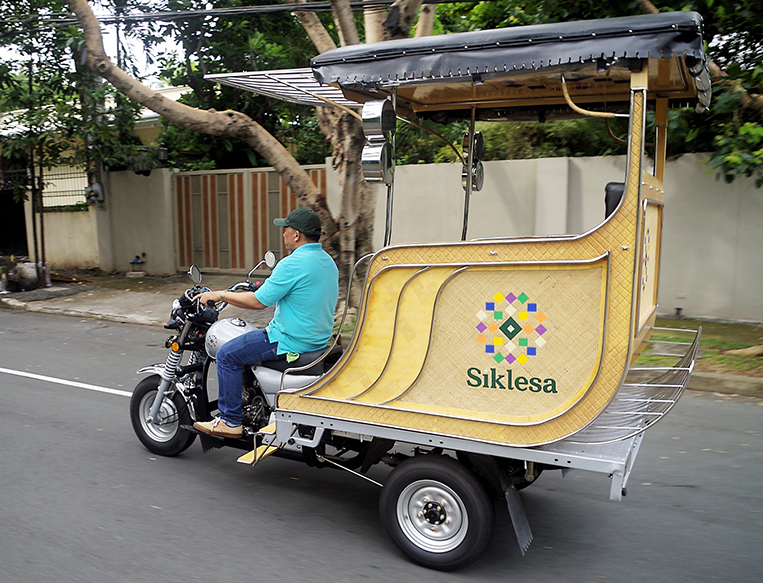 Prices for the Siklesa start from P395,000, but the company is stressing that this is just a guide price. The actual amount you need to write on your check will depend on what specifications and elements are required. If you want to see an actual version, the Manila Hotel has already taken delivery of several customized units, complete with special liveries in the hotel's colors. There is also a chance that we will see many more Siklesas whizzing on public roads soon, as its creators are planning to mass-market it in direct competition with existing tricycles. Vega is now aiming to take his invention to the Dubai Expo in 2020. We may very well have a new Philippine transport icon in the making.