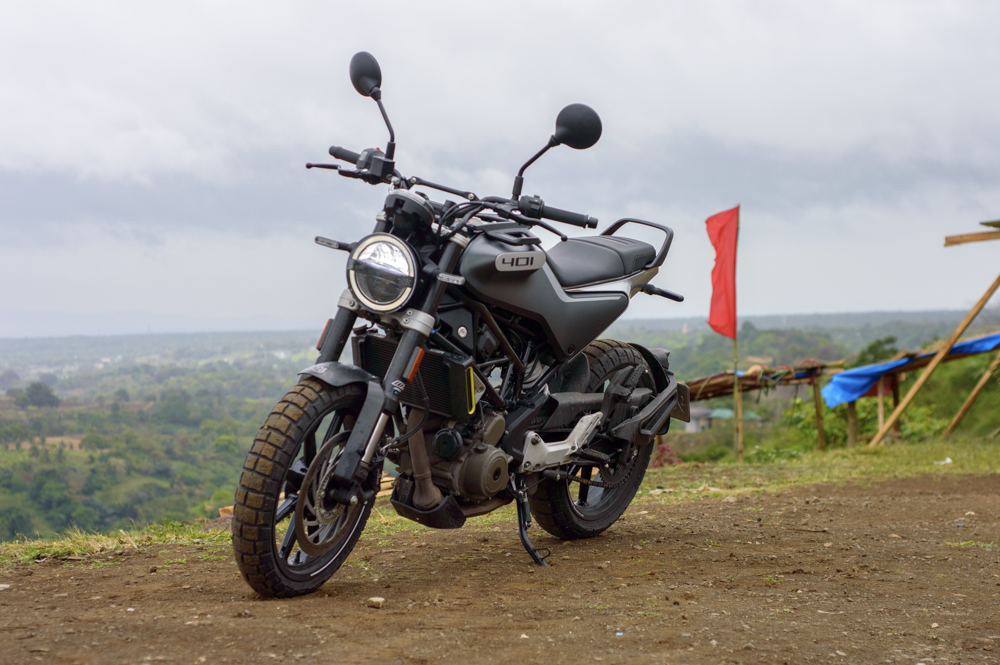 To be honest, I never really liked how the Husqvarna Svartpilen 401 looks. The body looked small, the pillion area felt too far off the rear wheel, and the large cladding over the tank made it look unnecessarily futuristic. I never thought that I would ever change my mind about it, but after spending a good weekend with the bike, it's been growing on me ever since.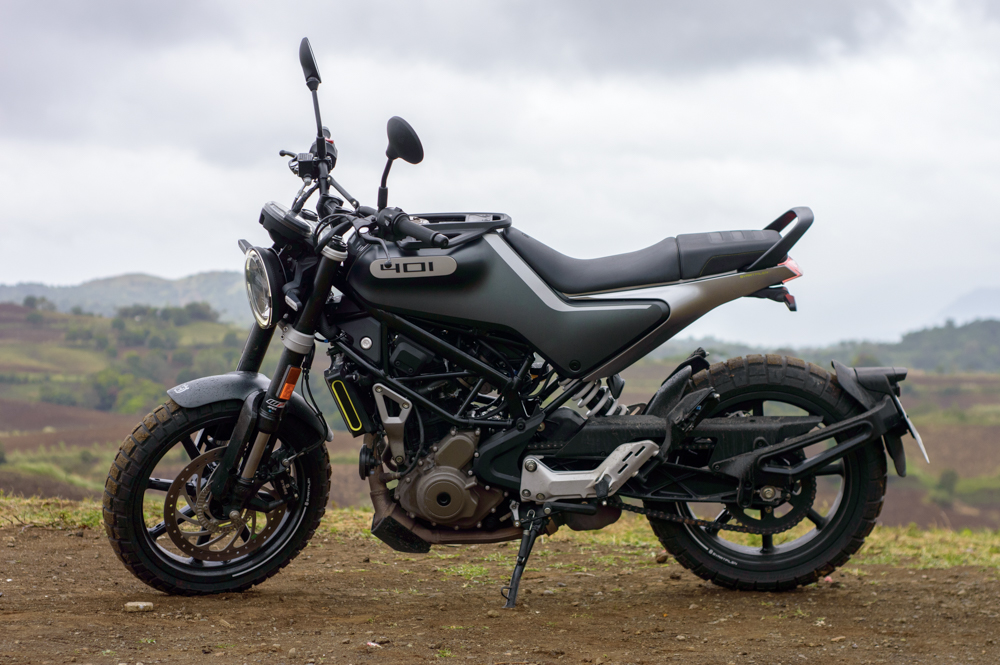 Ironically, it's the look of the Husky that draws attention to it for most people. It seems like it has no business packing a 373cc engine under its hood, garnering a lot of bewildered stares from enforcers and motorists alike on the road and expressways. The tank is covered with cladding featuring a prominent "401" badge, while the pillion seat seems like it's floating above thin air. The rear mudguard and license plate is held up with a single arm, a dubious design choice which ends up rattling during high revs.
The Svartpilen looks tiny, and is smaller compared to others in its class. It offers surprisingly good maneuverability in the city with its low weight and shorter wheelbase, but gives taller riders like me a cramped riding position that requires some ergonomic adjustments to keep my joints from overextending. Shorter riders may benefit from its compactness, but it does still ride rather tall.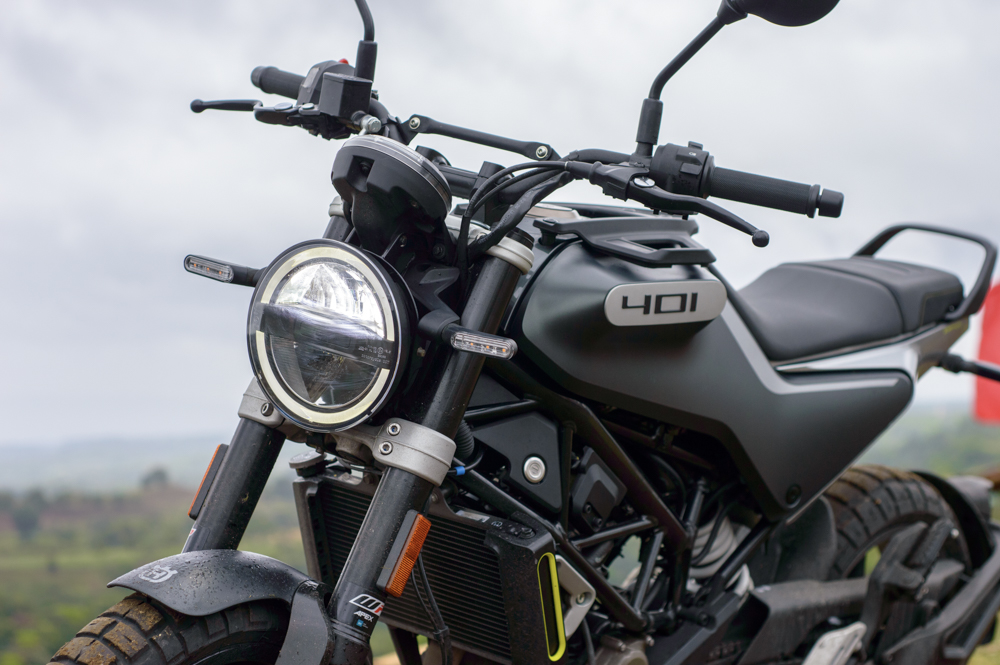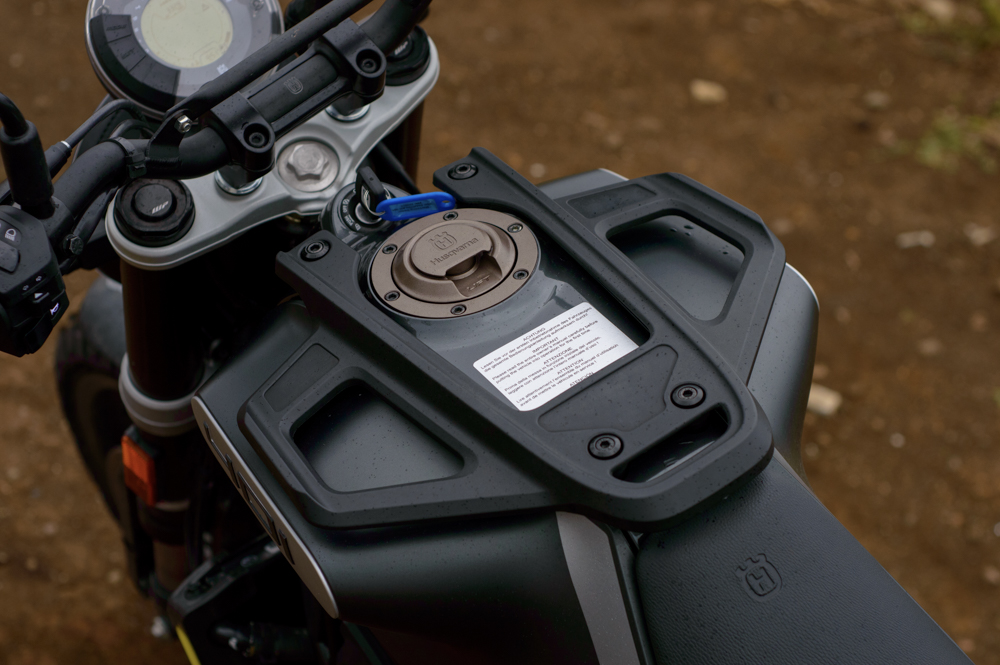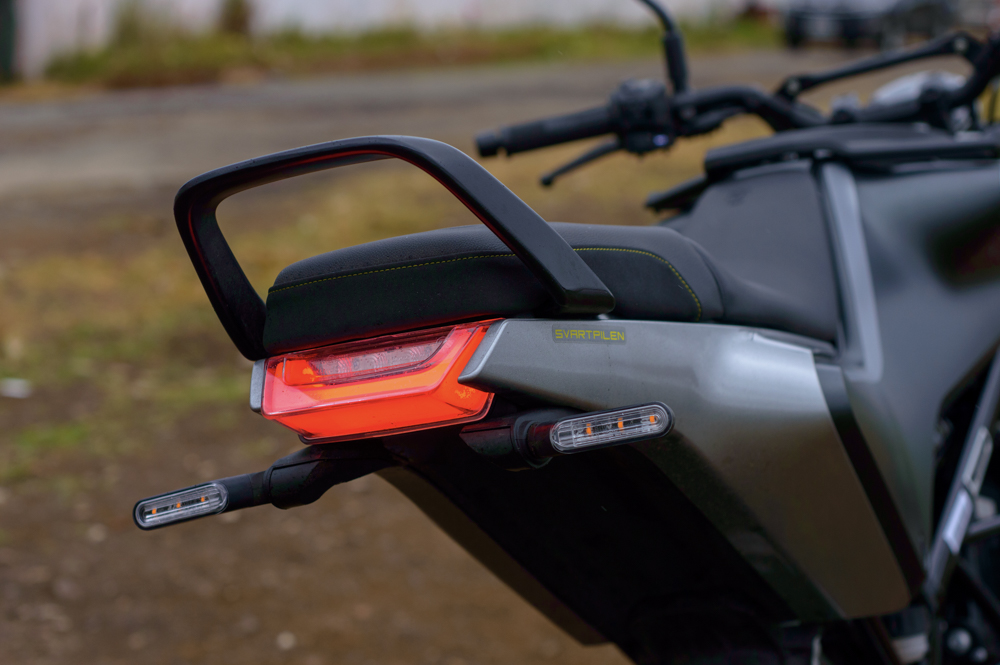 The power comes from an electronically fuel-injected 373cc single-cylinder engine generating a healthy 43hp into a six-speed transmission. This is coupled with a single round combination gauge which shows you trip information alongside a digital speed readout and a concentric tachometer. Buttons run on the side for navigating the trip computers and for enabling "Supermoto" mode which disables traction control and rear-wheel ABS.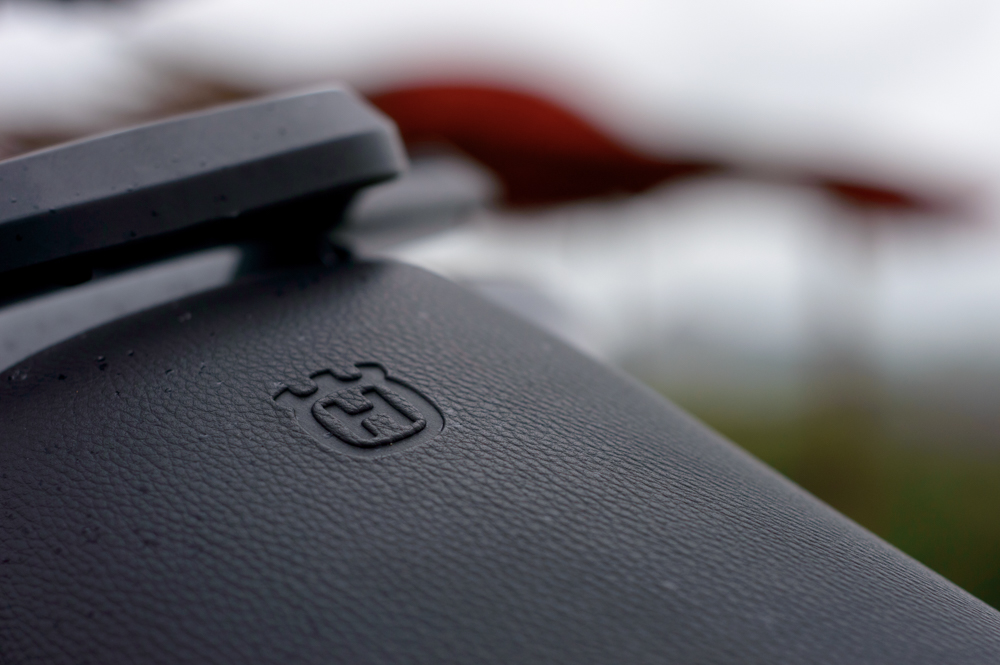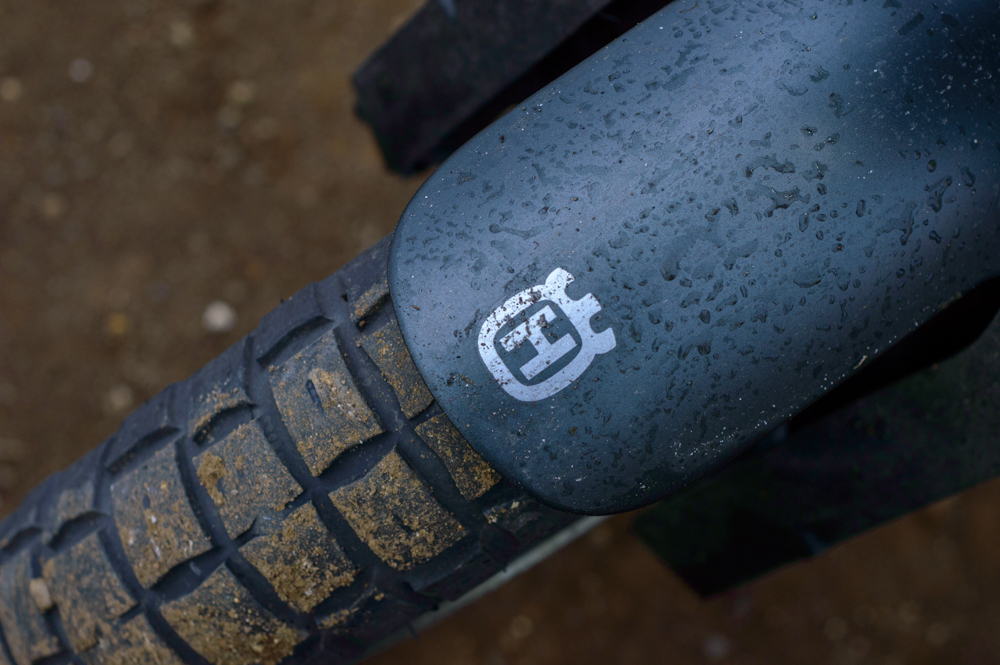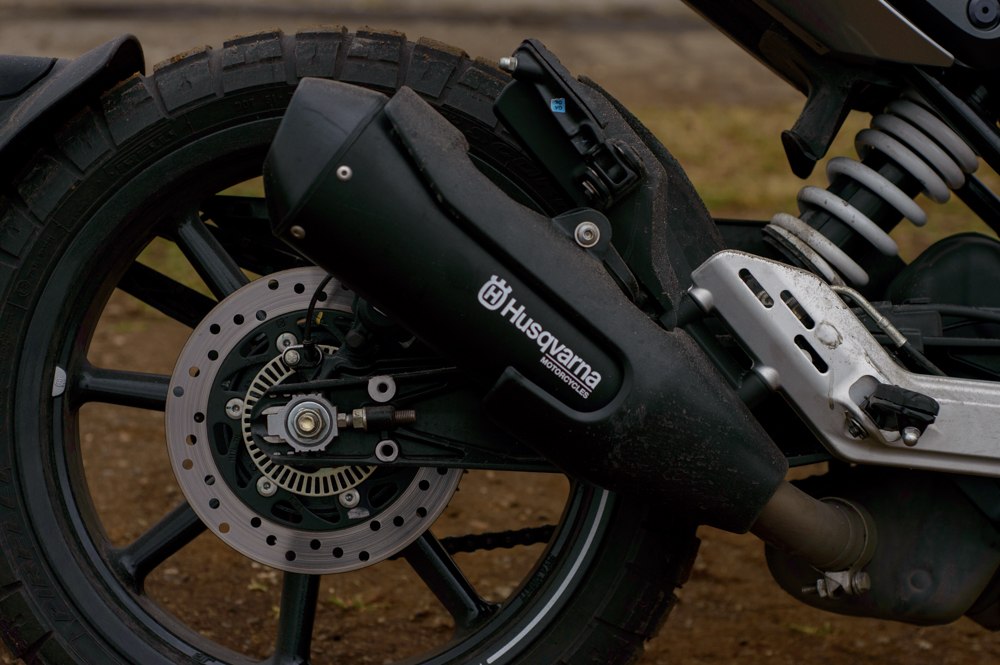 It's a healthy combination of future and retro, with both form and function extending to utilities such as a circular headlamp with a very usable LED projector, coupled with a single-piece taillight. A tank luggage rack helps with securing cargo up front, and a rather roomy pillion seat with matching foot pegs are available for use at the rear.
Underneath the neo-classic look of the cladding and exposed skeleton lies what is mechanically a KTM 390 Duke. This is in part due to Husqvarna changing ownership over the years, originally starting out as a Swedish firearms manufacturer, pivoting to motorcycles, and eventually ending up under ownership by the Austrian firm. To further its global roots, distributor Ayala Motors opted to move manufacturing to local soil for both KTM and Husqvarna's local units. So yes, it's an Austrian bike with Swedish roots assembled in the Philippines.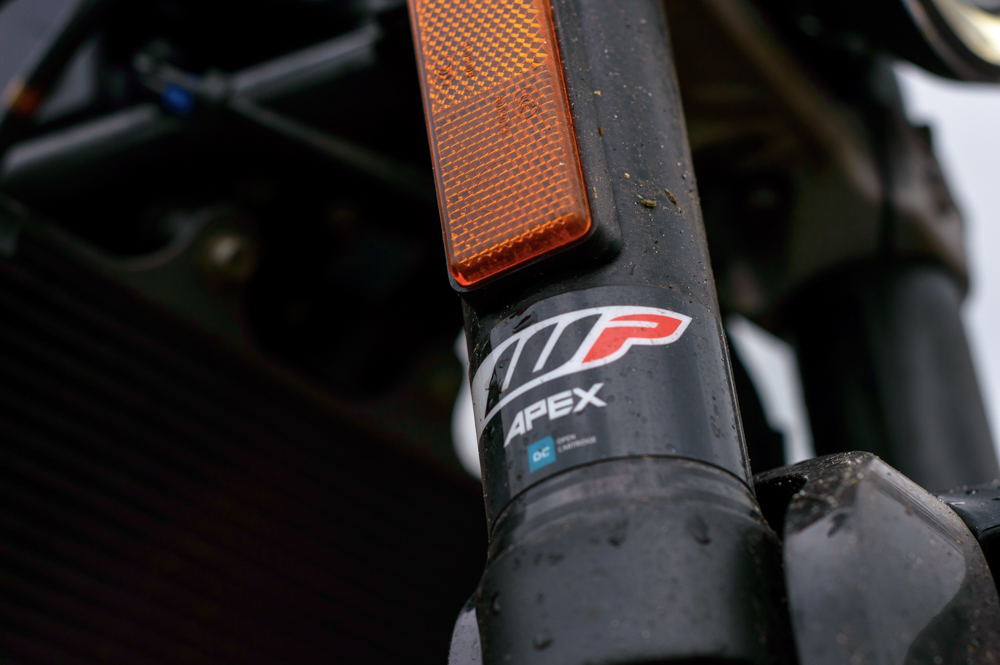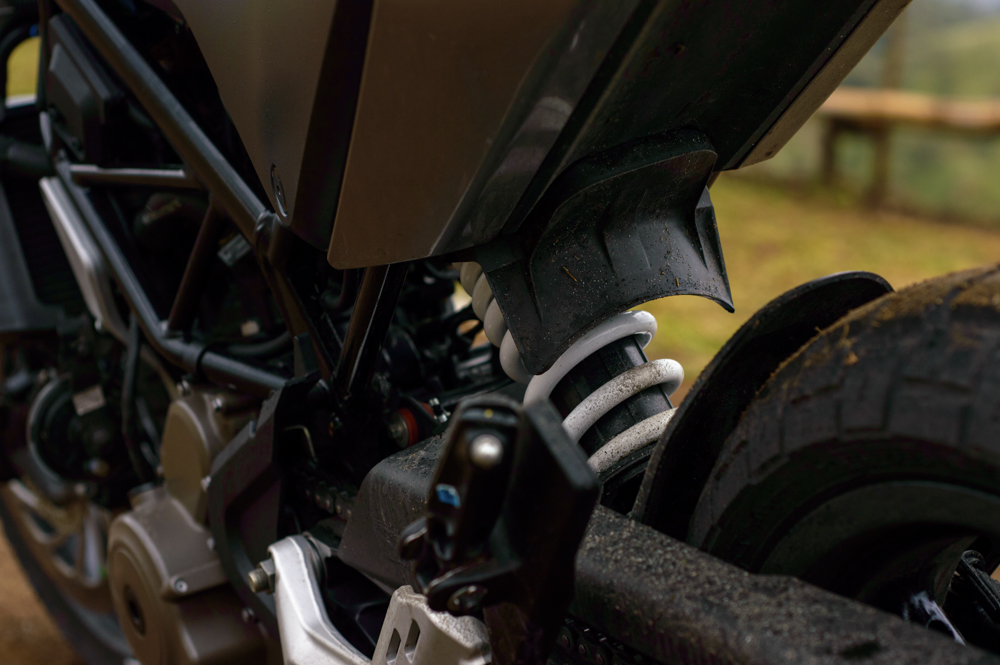 But make no mistake, the fit and finish of the bike is above reproach. True to its origins with the prominent iron-sight logo of Husqvarna sprinkled all over the bike, it rides and feels precise and sure of itself, yet it never deprives you from the fun you can have with it. While the single-cylinder engine does tend to rev high (sitting happily at 4,000rpm in light city traffic) the ride-by-wire throttle gives you excellent control during low-speed maneuvering or while commanding power for some spirited riding. It comes with a quickshifter, making rowing through gears a breeze. The local units do come with Pirelli rubber, a pleasant surprise despite the multitude of lower-cost OEM tire suppliers in our side of the world.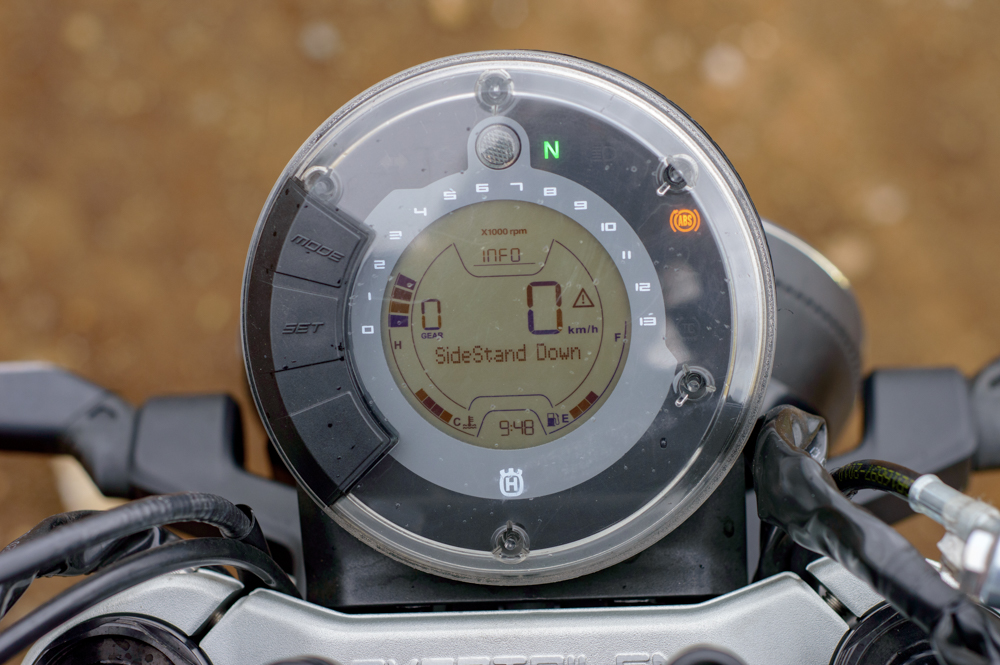 Being a high-compression engine, it does require a minimum of 95-octane fuel. It's a bit of a spend given the current high fuel prices, but despite some rather spirited riding I managed to get 29km/L in mixed conditions. It sits right in the middle of typical underbone and big-bike consumption figures, which is rather impressive. At P295,000, the Svartpilen 401 is also one of the more affordable expressway-legal bikes. Definitely proof that you can still have fun while being (relatively) frugal.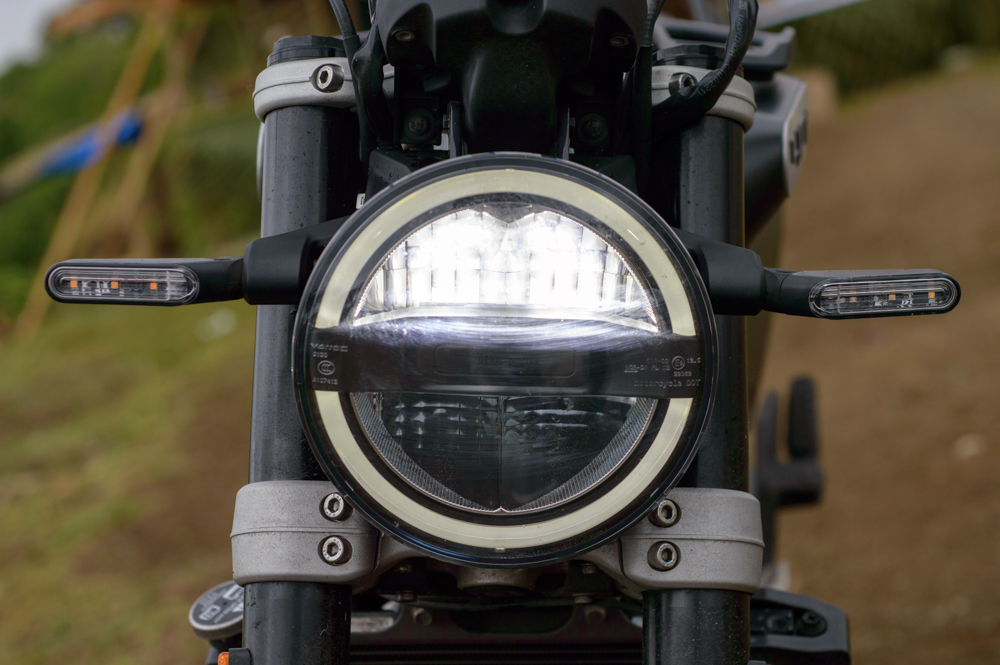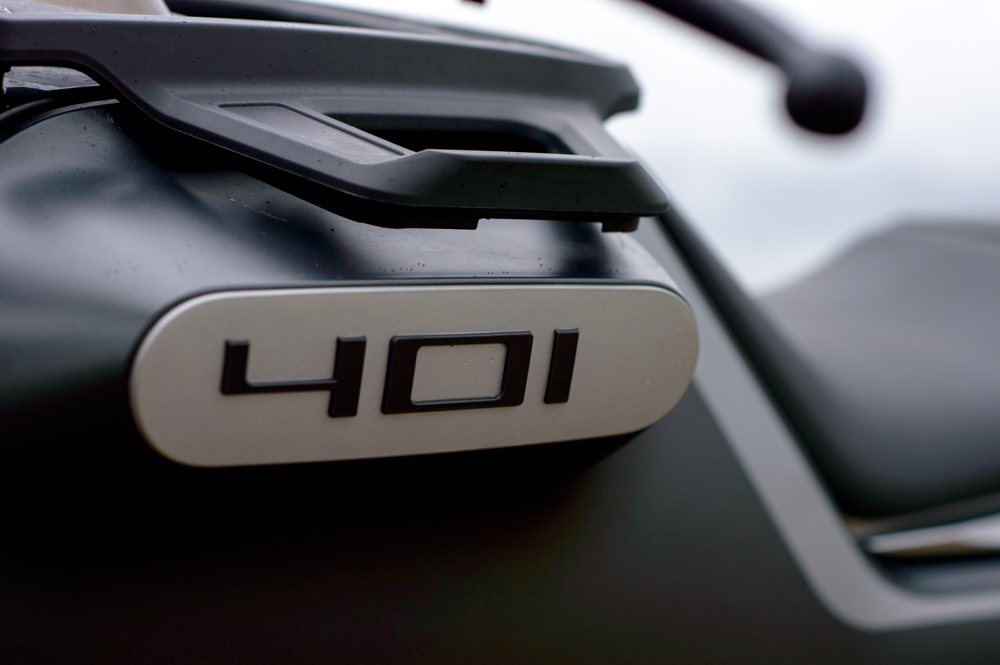 Now, saying that the Husky twins are essentially KTM Duke 390s underneath fails to give them justice, and the small differences between them do add up to a bike with a different soul. The Svartpilen's semi-scrambler geometry coupled with a WP Apex fork and rear monoshock makes it a good candidate for some light to moderate off-roading, while the muted colors (in contrast to the Duke's loud orange) make it mean business.
Whether bombing down some rough roads in Tagaytay, cruising down SLEX, or running errands within the CBDs, the 401 never really felt out of its element and handled everything I threw at it with nimble grace and precision. Despite its small and unassuming package, it truly is a lean, mean urban machine.