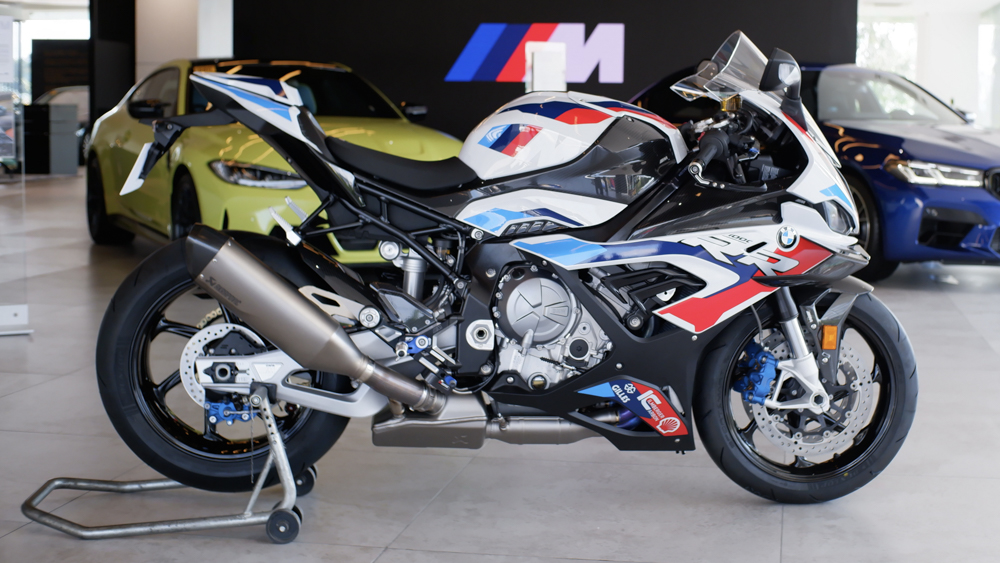 BMW Motorrad's S1000 RR is no slouch. With 207hp and 100Nm, and weighing only 197kg, a skilled rider can set blistering lap times with this superbike from Berlin. But for those who simply want the very best, they'll want to write a P2,995,000 check for the first-ever M-enhanced bike from BMW: the M1000 RR Competition.
While it can be argued that the German company has been cranking out some supercar-eating high-performance bikes for some time now, the legendary M division takes it a notch higher with a series of upgrades that allow the M1000 RR Competition to take you ever closer to that SBK experience.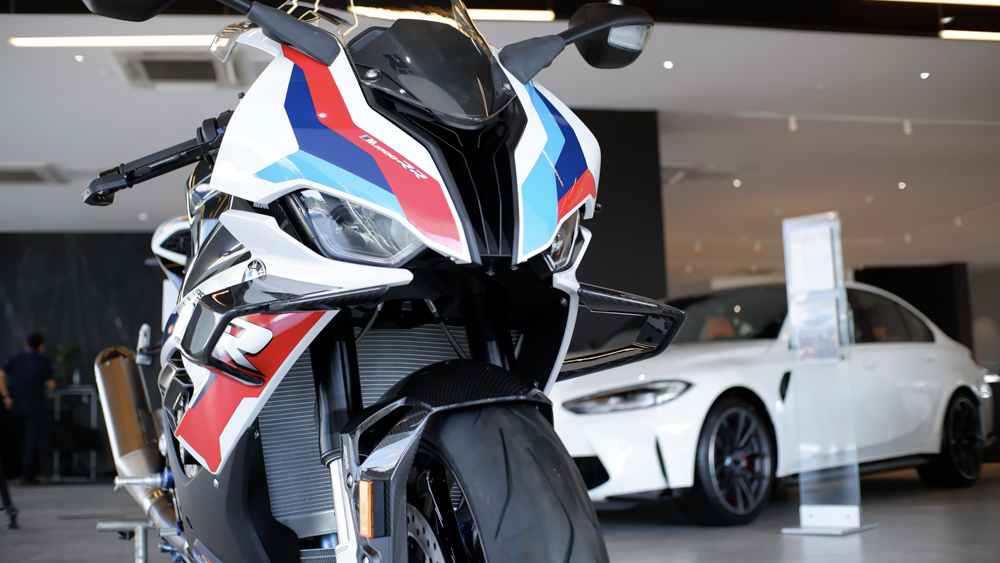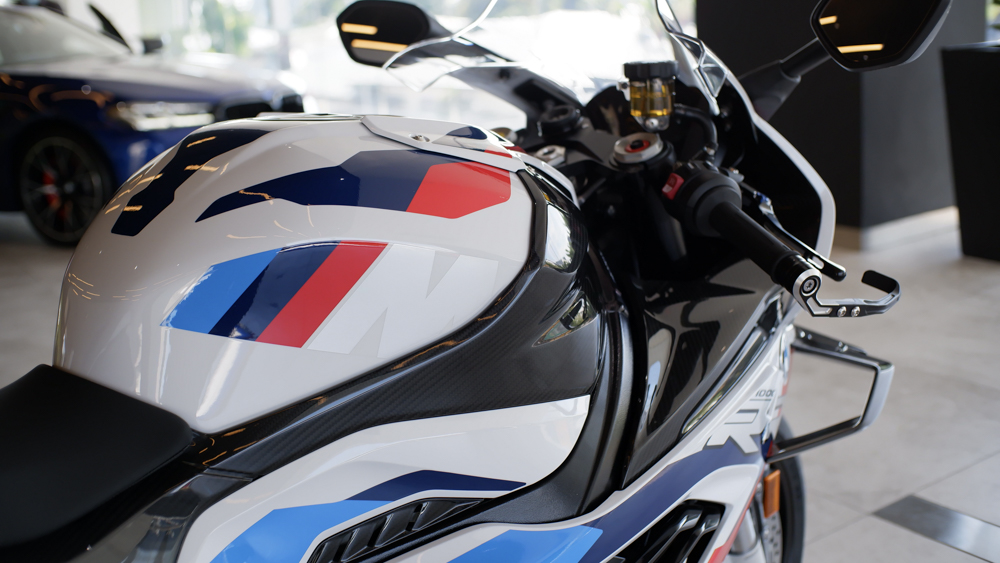 The 999cc water-cooled in-line-four engine gets lighter titanium connecting rods, 1.5mm-narrower rocker arms, a shorter airbox funnel, two-ring forged pistons with cross-ribbing, and a cylinder head with new channel geometry and reinforced bearing brackets. Peak output is now 212hp, there's more midrange torque, and the redline is an ear-splitting 15,100rpm. The rear sprocket gains one tooth for a shorter ratio, while the wheelbase has been lengthened to 1,457mm from the S1000 RR's 1,441mm.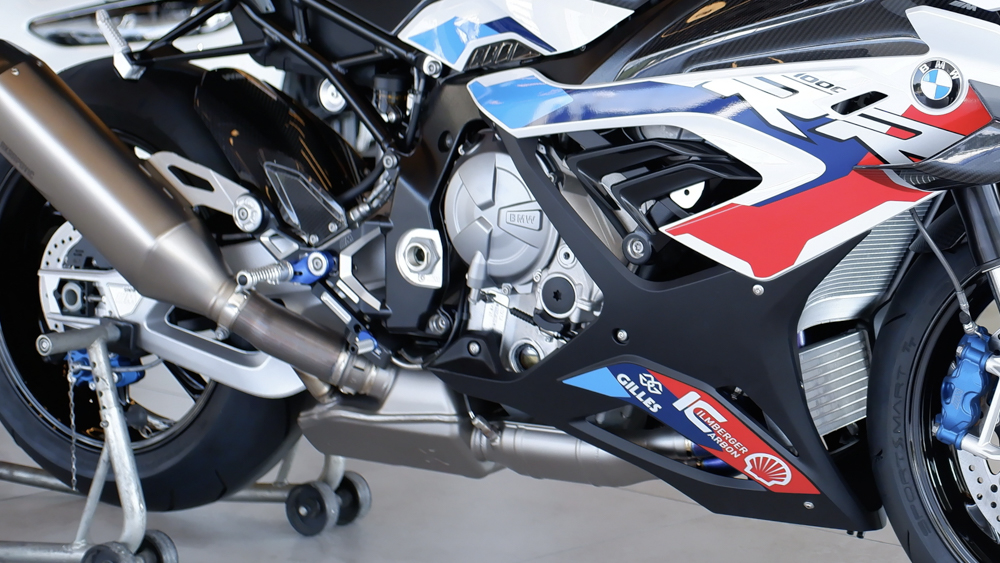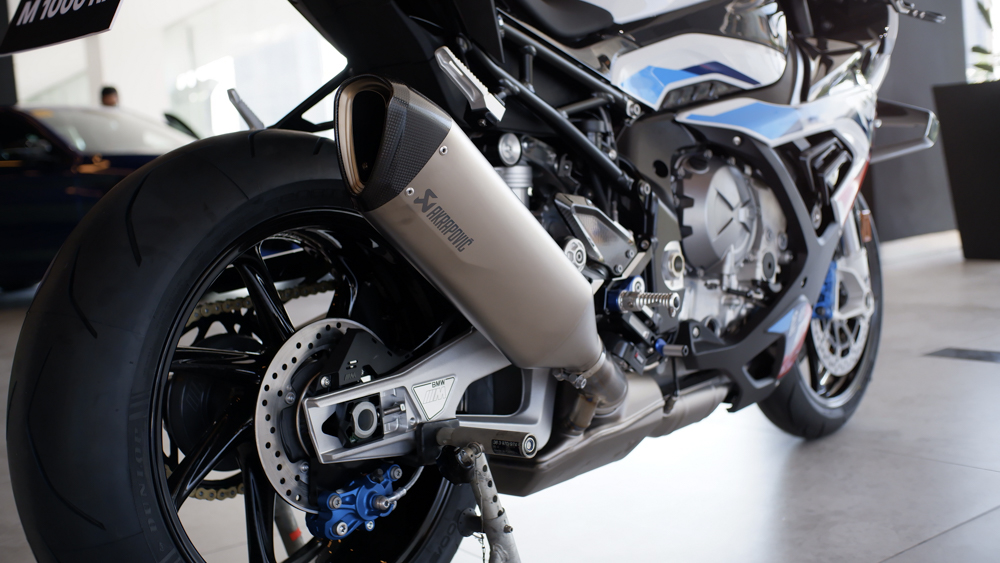 Visually, the biggest clues that this is the M bike are the carbon-fiber winglets. These generate downforce of up to 16.3kg at 304km/h, giving you more confidence to push the limits while reducing the need for the dynamic traction control to intervene. The rear axle has also been designed for quick rear-wheel changes, making track days a little bit less tiresome.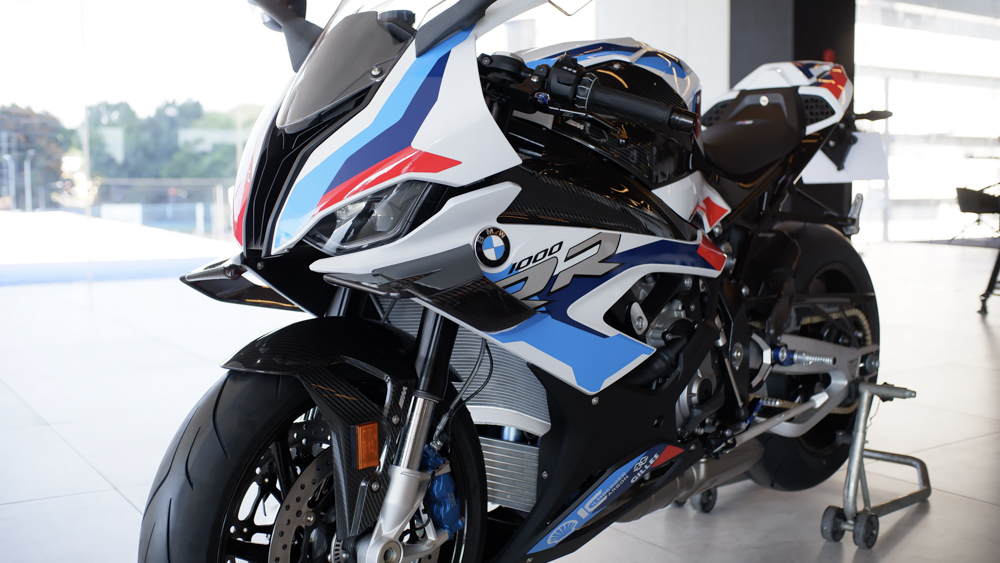 Aside from the usual dynamic traction control, wheelie control, slide control, and other safety aids, the M1000 RR's ABS Pro system includes seven riding modes: Rain, Road, Dynamic, Race, and Race Pro 1 to 3 so you can fine-tune your settings. The bike also gets an M lightweight battery and an M chassis kit with rear height adjustment and a swingarm pivot.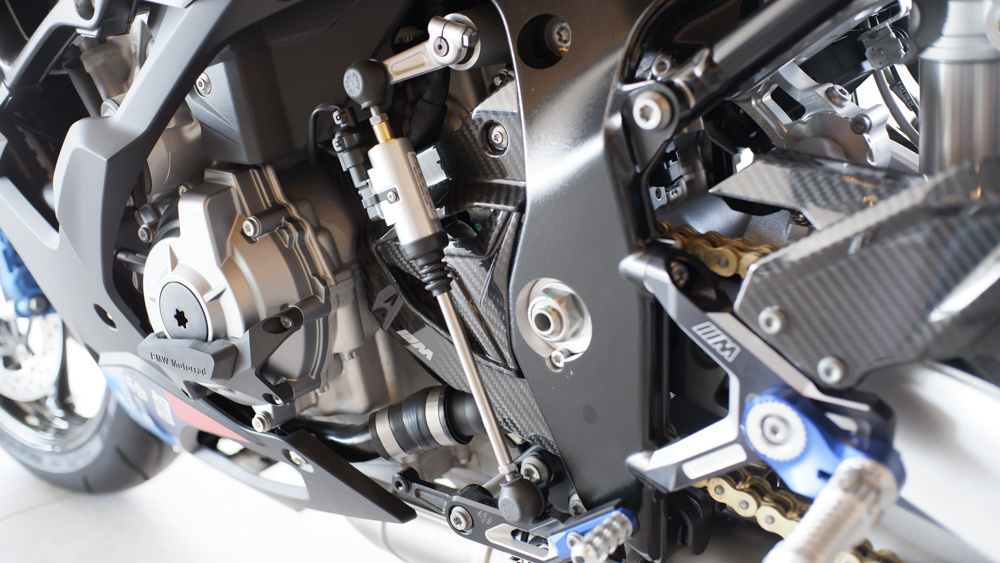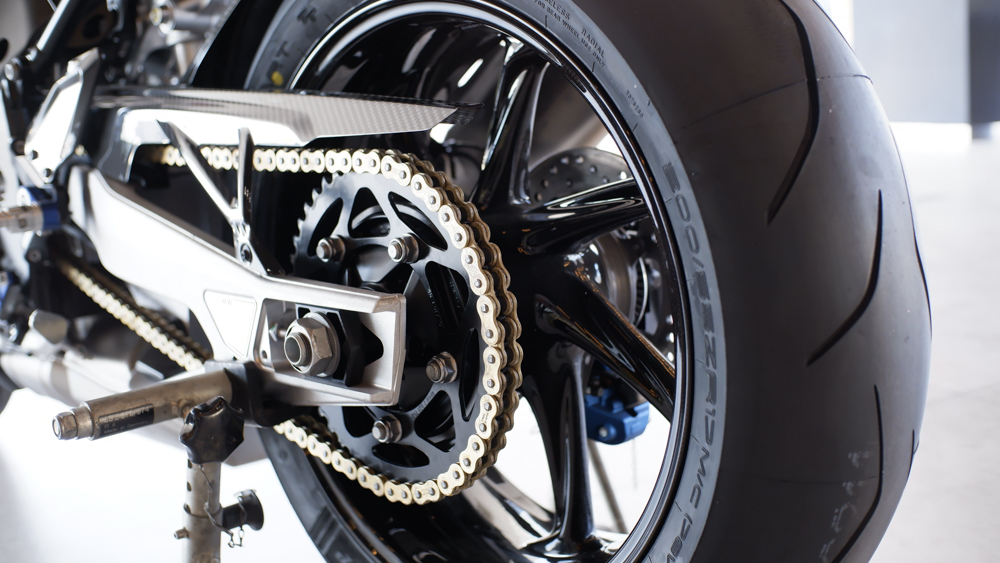 The M Competition Package includes M-brand brake levers, a clutch lever, a brake-lever guard, a rider footrest, an engine protector, a carbon trim piece, a lighter anodized aluminum swingarm, an M GPS Laptrigger, and an M endurance chain. Carbon-fiber wheels and bespoke brake calipers complete the slew of exclusive aesthetic upgrades. All of this M goodness helps shed some weight to bring it down to just 192kg.
The M1000 RR Competition uses a front 43mm upside-down fork with adjustable compression, rebound and preload, and 4.7 inches of travel. The rear is also adjustable for compression, rebound and preload, and has a total travel of 4.6 inches.