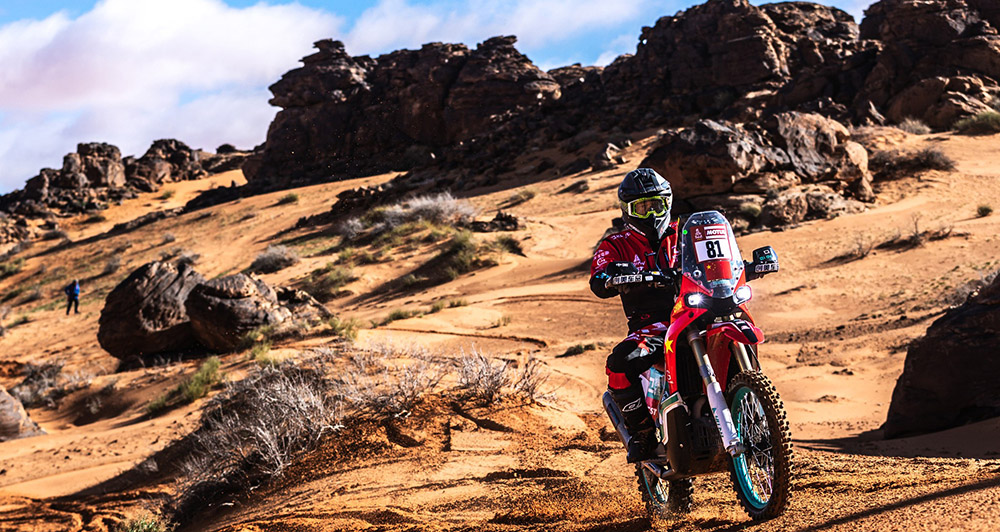 The top three bikes to finish at this year's Dakar Rally may have been a foregone conclusion with the continuing dominance of KTM and Husqvarna, but a Chinese upstart also made good on its promise to prove its mettle by safely bringing all three of its riders to the finish line.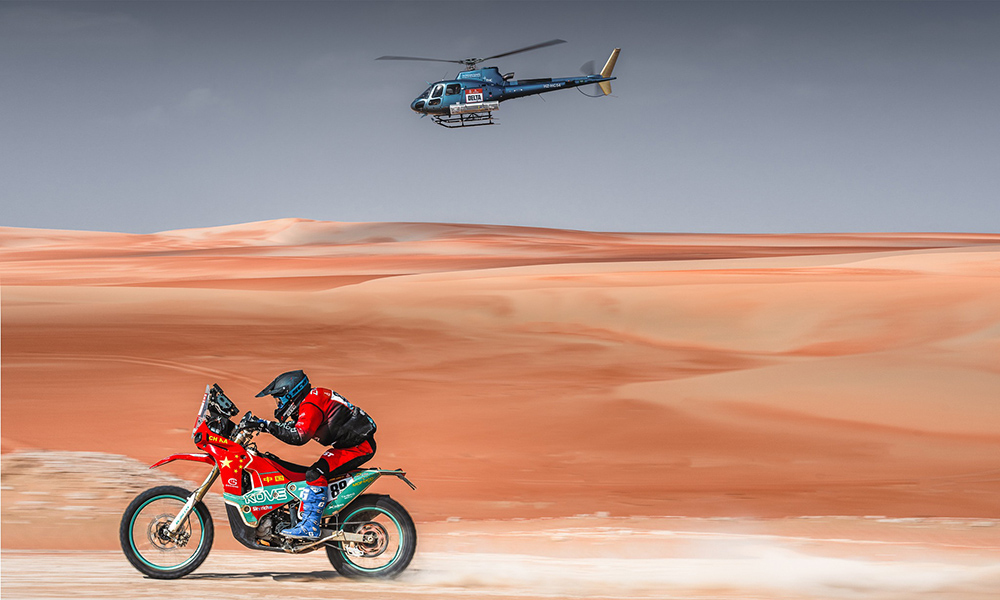 Founded in 2017 and run by former semi-pro motocross rider Zhang Xue, Kove Moto has been steadily making competent bikes for the Asian market under the Colove brand. Here in the Philippines, although it's not officially confirmed, several models seem to be sold under the Bristol brand (just look at the profiles and you'll see the similarities).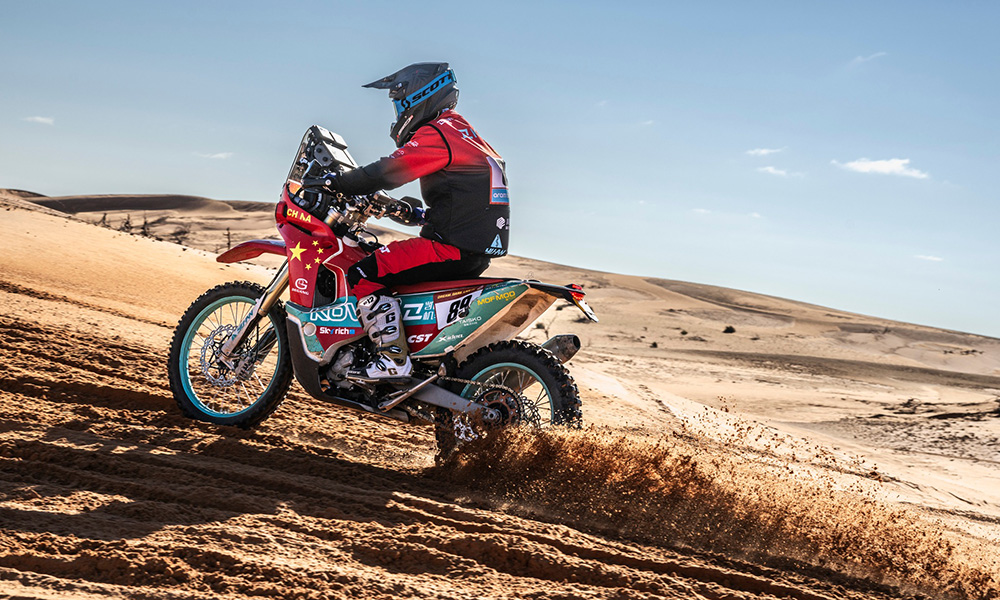 Regardless, one of its most interesting new bikes is the 450 Rally, first shown at last year's EICMA (or Milan Motorcycle Show). Scheduled to go on sale in North America this May, the 450 Rally has a Zongshen 449cc, liquid-cooled single-cylinder engine rated at 54hp and 42Nm.
It uses a dual wing-beam frame with a minimum ground clearance of 310mm and a seat height of 960mm. A fuel capacity of 31L spread out over three tanks, and a weight of just 145kg (dry) give it legit racing potential. Front inverted fork, single-disc rotors with rear ABS, and 12 inches of front and rear wheel travel all look promising.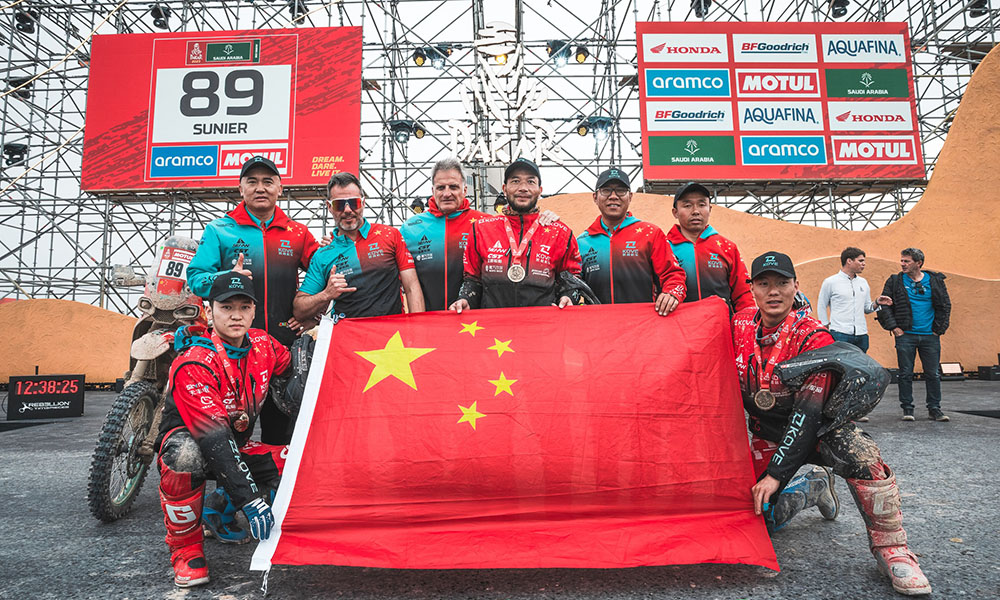 To prove that the bike can go the distance, the Kove Rally Team entered three riders, all of whom finished in one piece. Sunier Sunier was its highest placed rider in 46th position, followed by Deng Liansong at 67th, and Fang Mingji at 77th. While the best the team could do was a mid-pack finish—more than 13 hours behind first placer Kevin Benavides of Red Bull KTM Factory Racing—it's important to note that this is the first Dakar Rally for the Kove Rally Team. With experience, they'll probably do even better.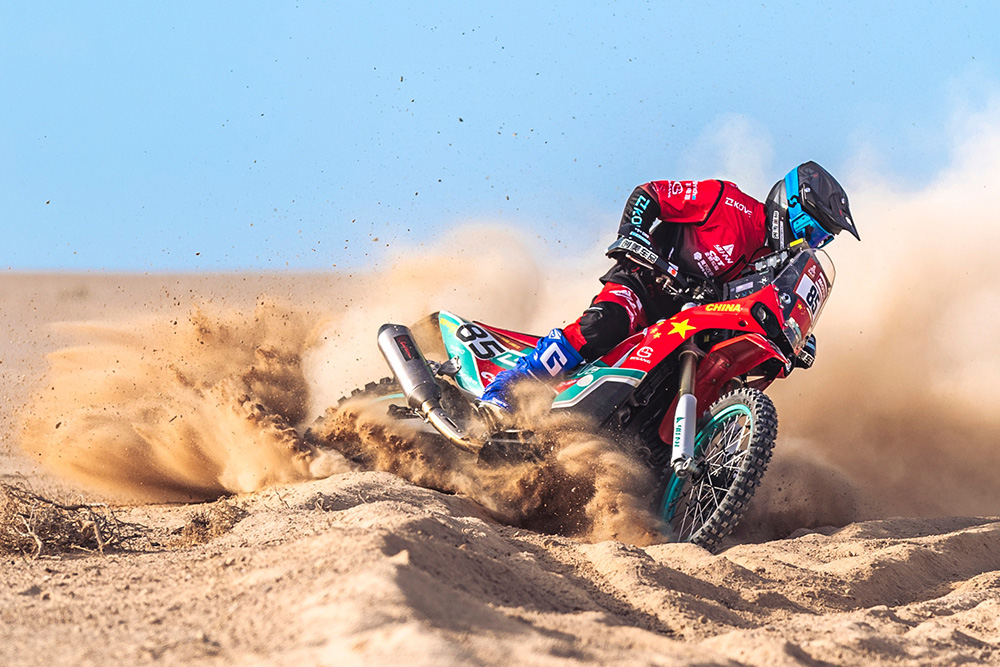 In the meantime, what may be even more interesting is that the planned SRP for the Dakar-spec'd 450 Rally Pro in the US market is just $14,500 (P790,344), while the less potent and street-legal model will be $8,999 (P490,503).
With a KTM 450 Rally ringing in at around P1.5 million (assuming you could actually get your hands on this extremely limited model), a cheaper, Dakar-proven alternative sounds like a really good option for riders who are more open to Chinese brands.
Here's hoping an enterprising distributor brings this bike to the Philippines.