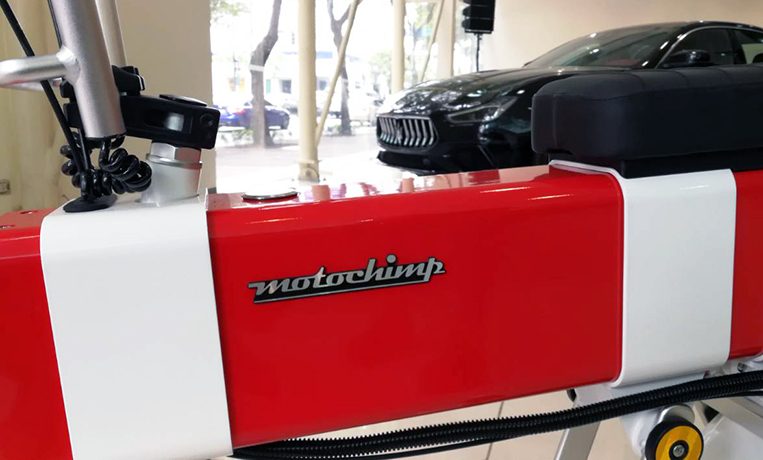 What you see here is the Motochimp, a truly small and truly cute electric scooter that measures 1,102mm long, 655mm wide and 1,153mm tall. These photographs were taken at the Ferrari/Maserati showroom in Bonifacio Global City, as Wellington Soong, the man behind the Philippine distribution of the high-end Italian car brands, is in firm talks with the Motochimp's assembler to bring the adorable two-wheelers to our market.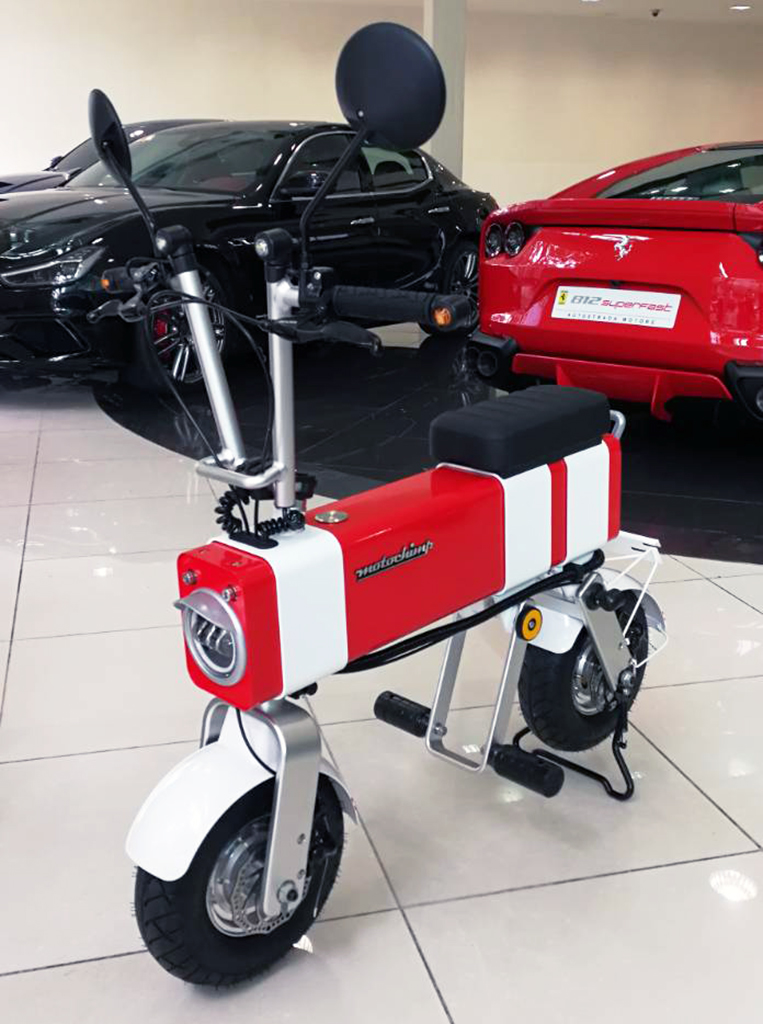 The eye-catching Motochimp is the product of Singapore-based Go Go Machines. It runs on a 350W gearless electric motor that stores and draws its power from a lithium-ion battery. The official website claims a fast charging time of just one hour, with the travel range given as 60km.
According to Soong, this thing sells for about $4,000 (P214,000) overseas, but its manufacturer apparently wants a P230,000 going rate for our market.
"We've signed papers already, but I'm still negotiating with them to bring down the price to P180,000," Soong told VISOR. "Even at my recommended price, it won't be cheap. After all, the Motochimp is essentially a mobility toy you can't use on the expressway."
If his request is granted, Soong said, he will immediately place an order for 50 units. He added that he might initially sell the funky scooter via stores that retail urban lifestyle products aimed at the adventurous set.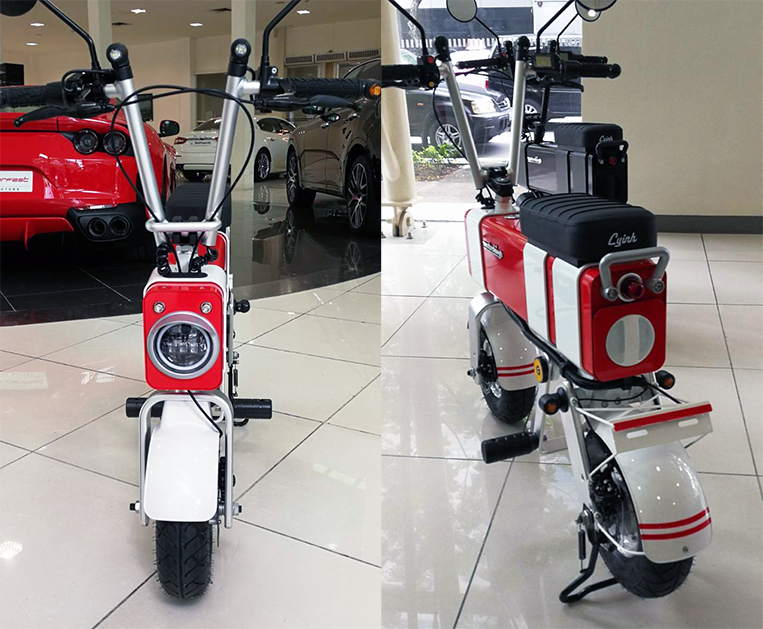 Interested buyers might indeed balk at the price tag—especially since one could already get a good, properly sized motorcycle for that amount. Then again, the Motochimp is conveniently electric. And extremely charming in a Honda Motocompo kind of way. What do you think?