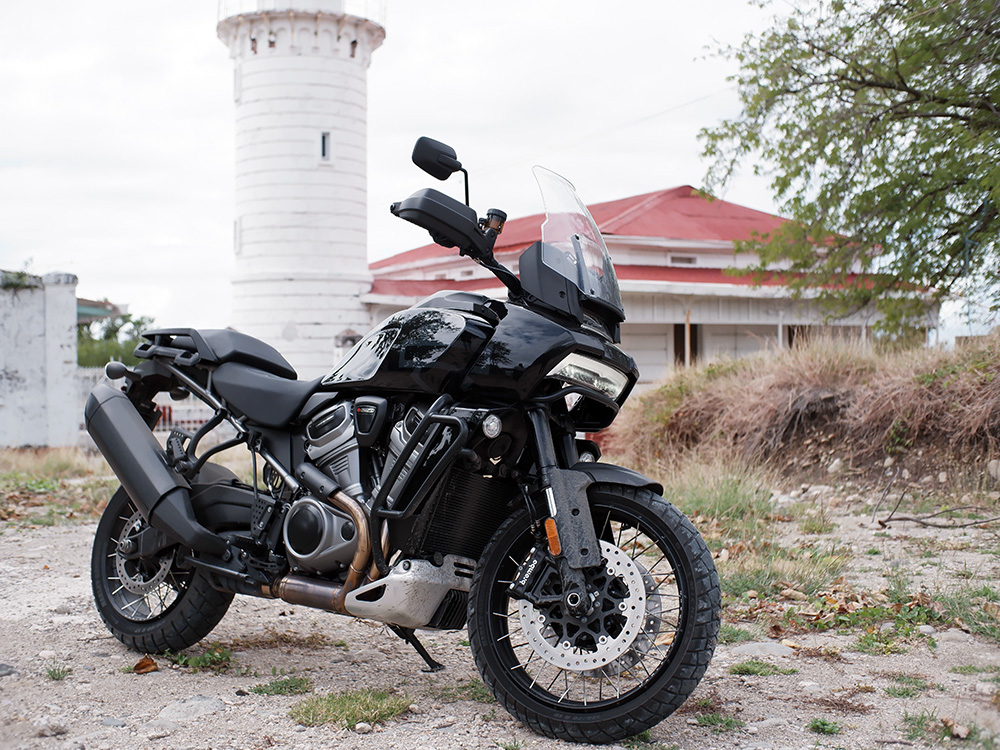 Harley-Davidson has been one of the most traditional motorcycle manufacturers for decades. With most of its energy focused on brand rather than product development, they sort of missed the boat when adventure bikes became all the rage. It's only recently that a reinvigorated Harley-Davidson got back into the limelight with the all-new Sportster S and Pan America. Both powered by an all-new Revolution Max 1250 V-twin engine, the latter is the equivalent of a Ford Mustang V8 on two wheels. And some would say it's not nearly as pretty.
Harley-Davidson of Manila was kind enough to trust me with a demo unit for a few days, and I'd planned a day of traipsing around Lobo, Batangas, with VISOR colleague Simonn Ang as my wingman on his Ducati Scrambler. But first, I had to bring the big Harley home, which was easier said than done because bad timing had me crawling along EDSA at five in the afternoon. Within just a few minutes of leaving the showroom, I was already feeling the heat from those big cylinder heads. Like sticking my thighs next to an oven, it quickly became uncomfortable, and I had to force myself to imagine I was just lounging in a sauna. Woosah! Fortunately, the slip-and-assist clutch made the commute a little less painful, a far cry from the hand-gripper exercise of most Harleys.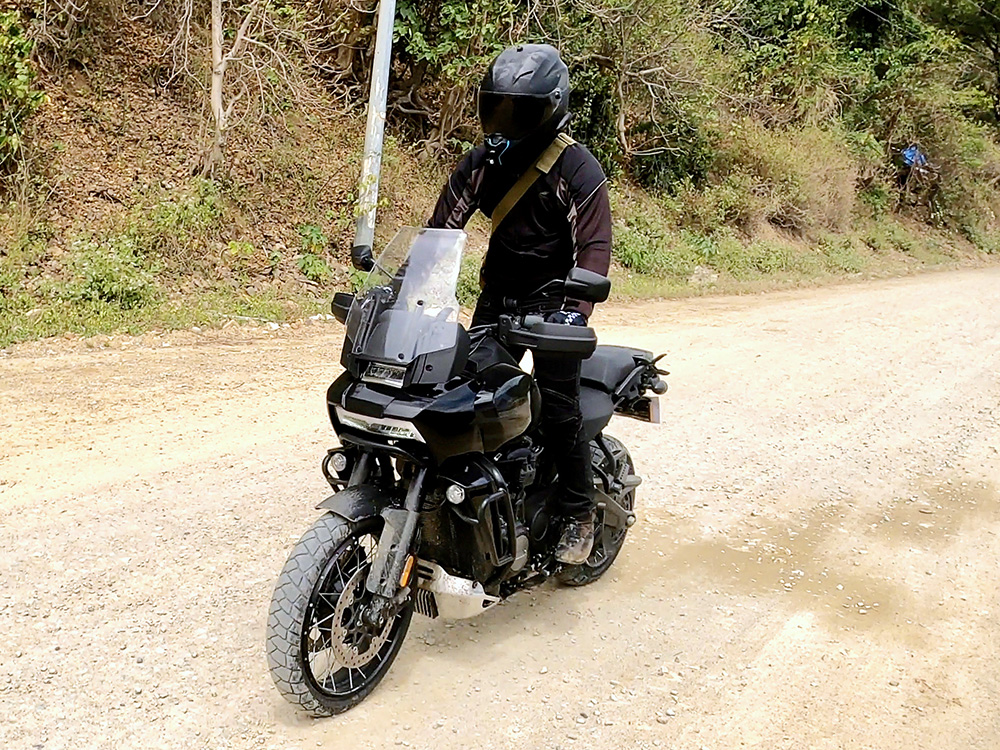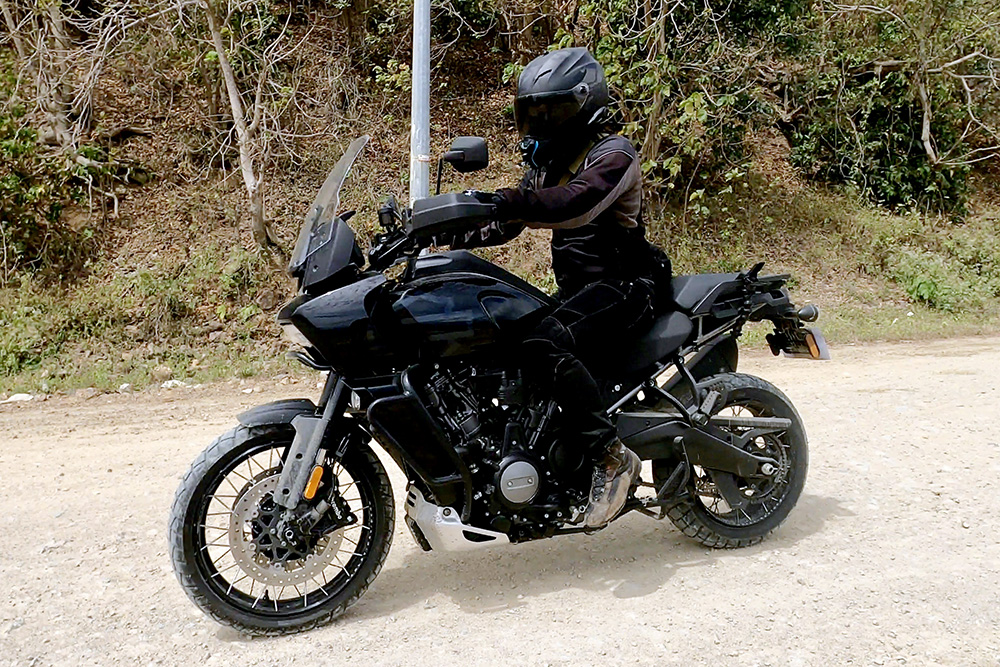 The next day, I met up with Simonn and we discussed our route for the day. We'd take STAR Tollway, exit at Ibaan, and make our way to Lobo via the zigzag road. On the highway, the Pan Am excels with a smooth delivery of power and torque that quickly turns into a tsunami with just a flick of the wrist—150 horses, baby!
The roar of the big V-twin is also intoxicating, and soon I was going faster than intended. Between the engine and the sublime ride quality of the chassis and the semi-active suspension, the Pan Am just makes the miles go by very quickly and smoothly. I had to remind myself to slow down and avoid cracks in the road in consideration of Simonn, who was also having to deal with strong windblast that I could barely feel from behind the windshield. The six-speed transmission lacks a quickshifter, but it responds well to clutchless upshifts with firm movements of your foot (don't be shy now).
On the winding roads to Lobo, however, the Pan Am's Achilles heel became apparent—at least, relative to smaller and nimbler bikes. Weighing 532lb wet, and with a high center of gravity, it takes a lot of work to smoothly and quickly carve through dozens of hairpin corners, wrestling the bike from side to side, and keeping it in the lane. Behind me and easily playing chase, Simonn watched me and thought, "Wow, he's so slow," and then he saw me fishtail the bike on a wet spot of road and realized I was going just right for the bike.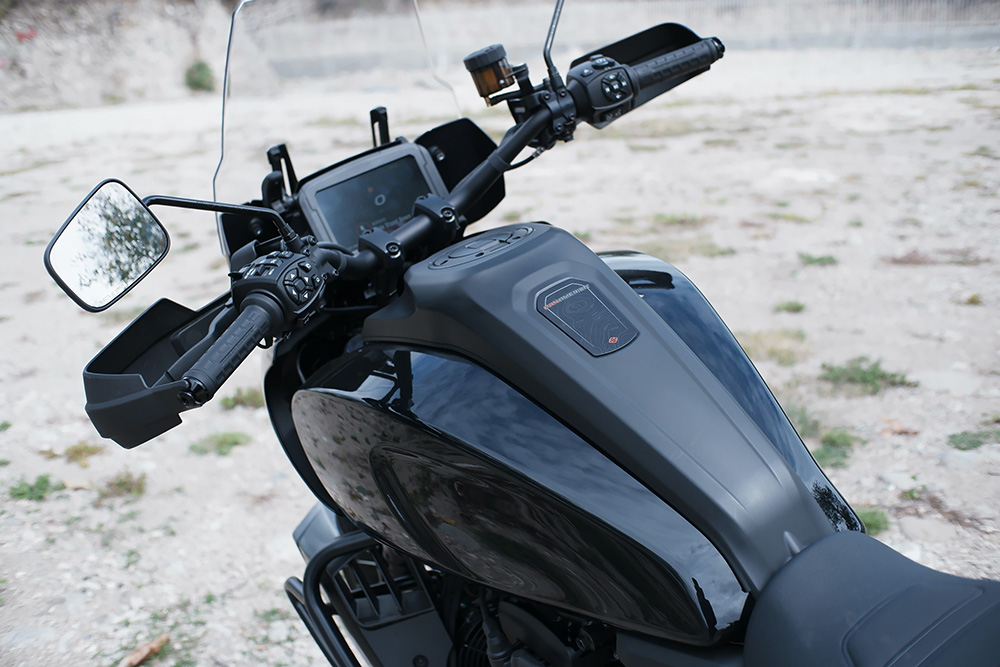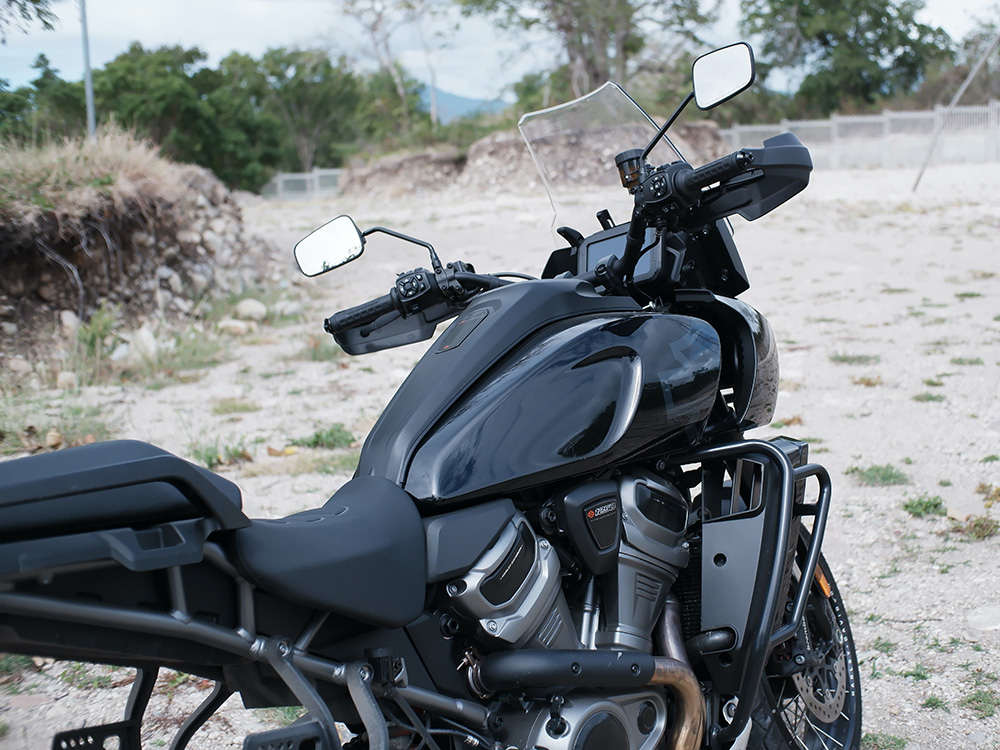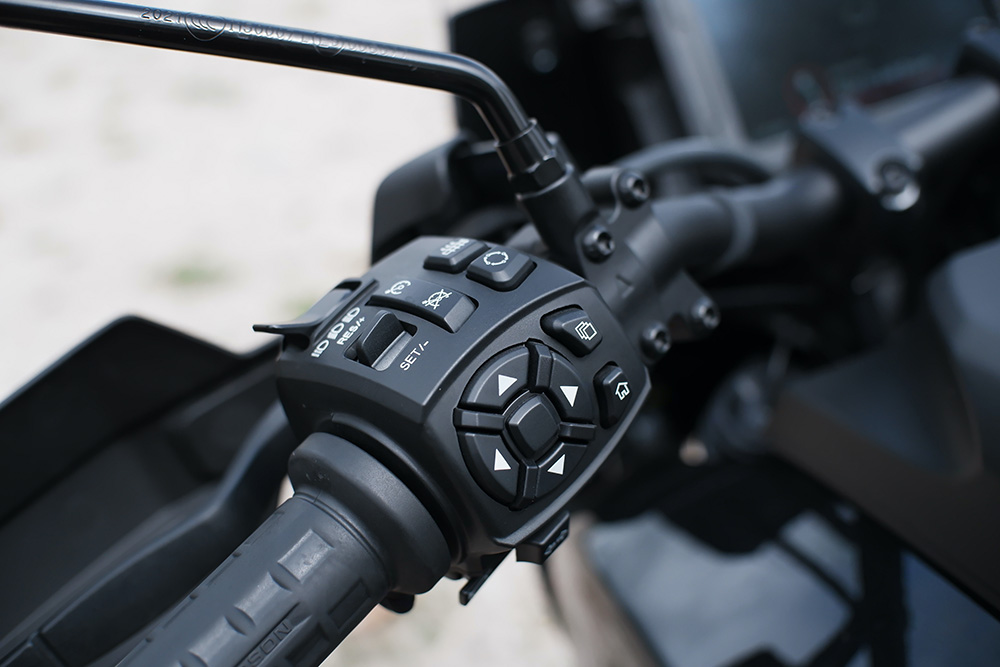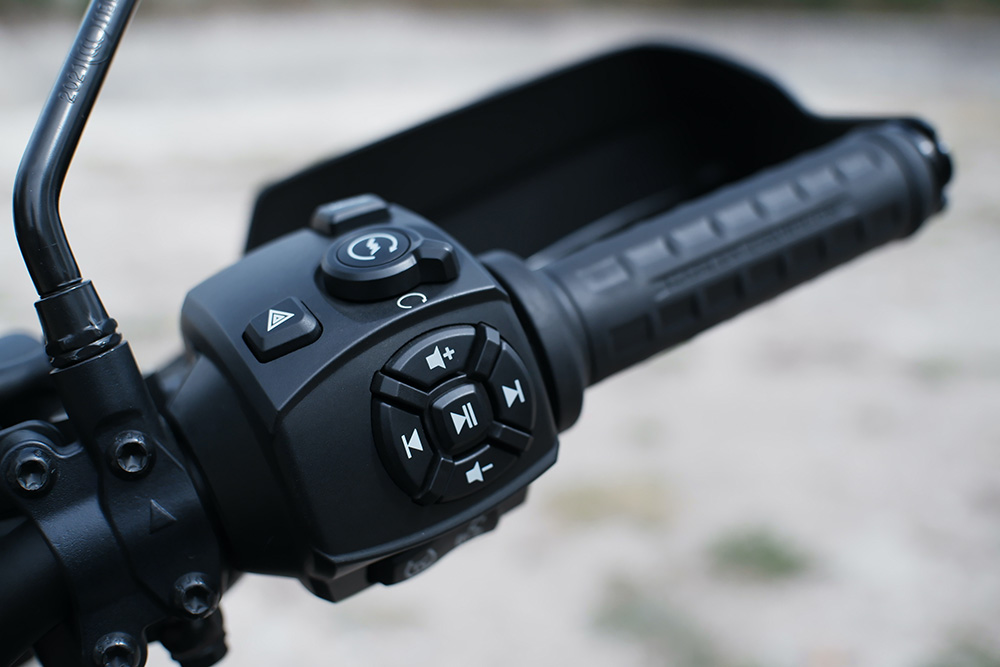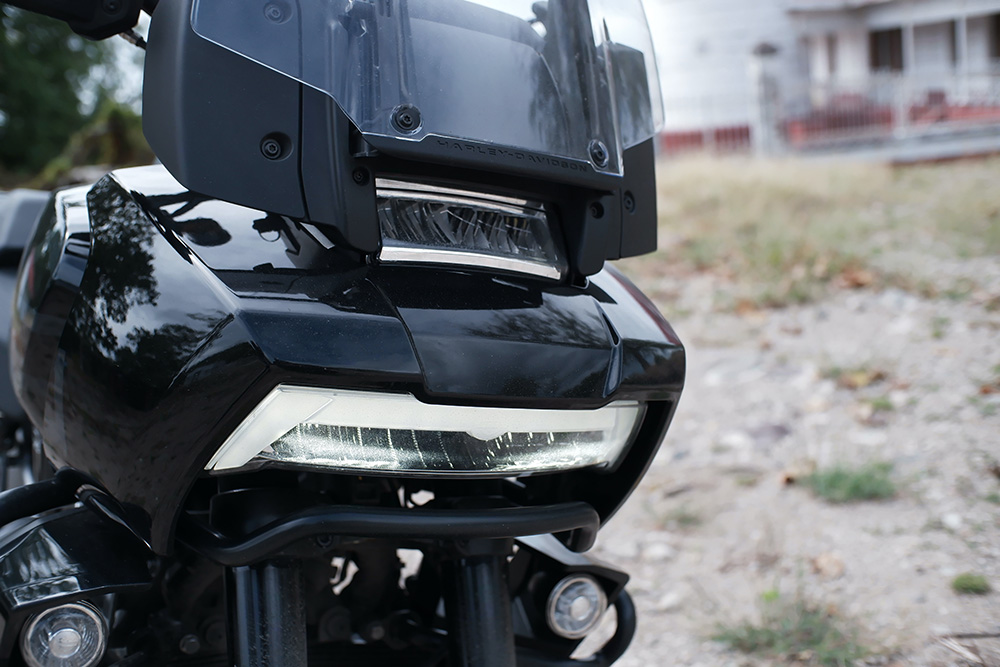 When we finally got to the dirt road segments of Lobo, the Pan Am came into its own. With easy stand-up ergonomics and, again, excellent suspension by Showa, the Pan Am practically smoothened out the gravel road, and I was easily pulling away from Simonn and a bunch of SUVs. The engine has several ride modes to choose from, and "Off-Road" smoothly dialed back engine response to avoid jerky movements.
When we arrived in San Juan, Batangas, my karma got back at me. I'd kept whining about the Pan Am's engine heat to Simonn for most of the day, so Mother Nature saw fit to drench us with an entire afternoon of thunderstorms. From the sweltering heat that morning, I now had to deal with freezing rain, and my jaw was chattering uncontrollably until I remembered the bike actually had grip heaters! I excitedly shared this little tidbit with Simonn, who of course didn't have any on his Ducati.
As we stopped for a much-needed coffee break, I debated whether I should rest my butt on the sizzling hot exhaust for a few seconds to dry my pants, but thought better of it. Going home, I was thankful for the light traffic and settled down to a cruise, AC/DC in my playlist.
I ended that day with nearly 300km on the odometer, and a better understanding of the Pan America.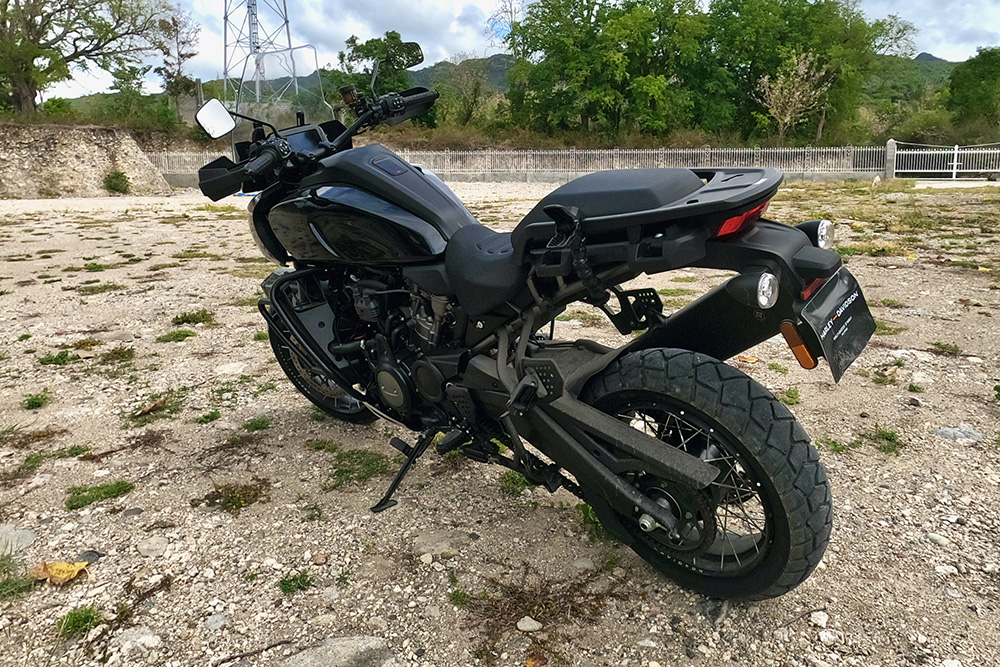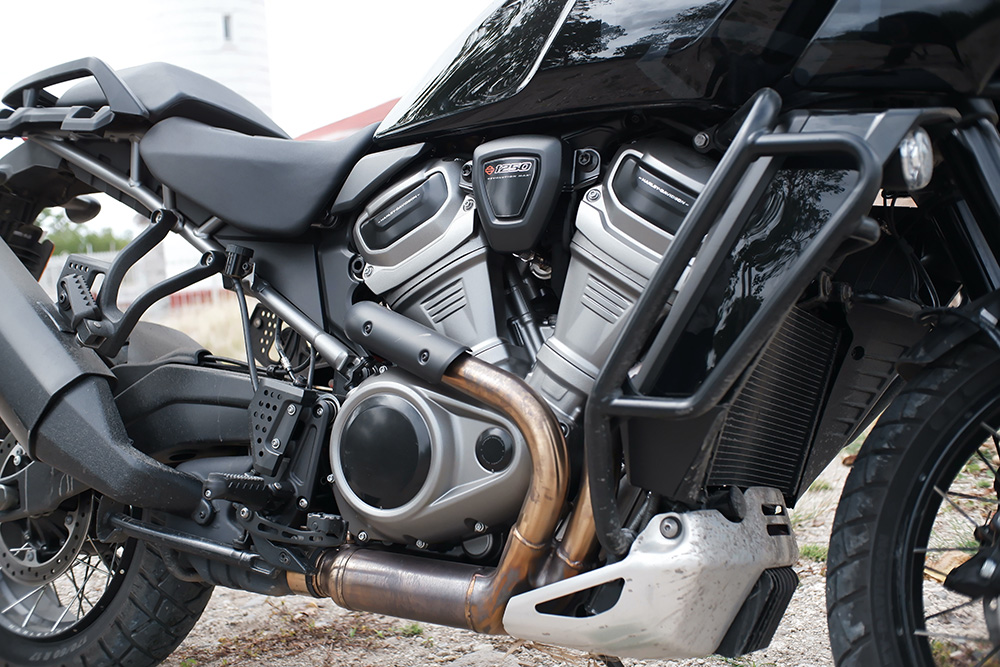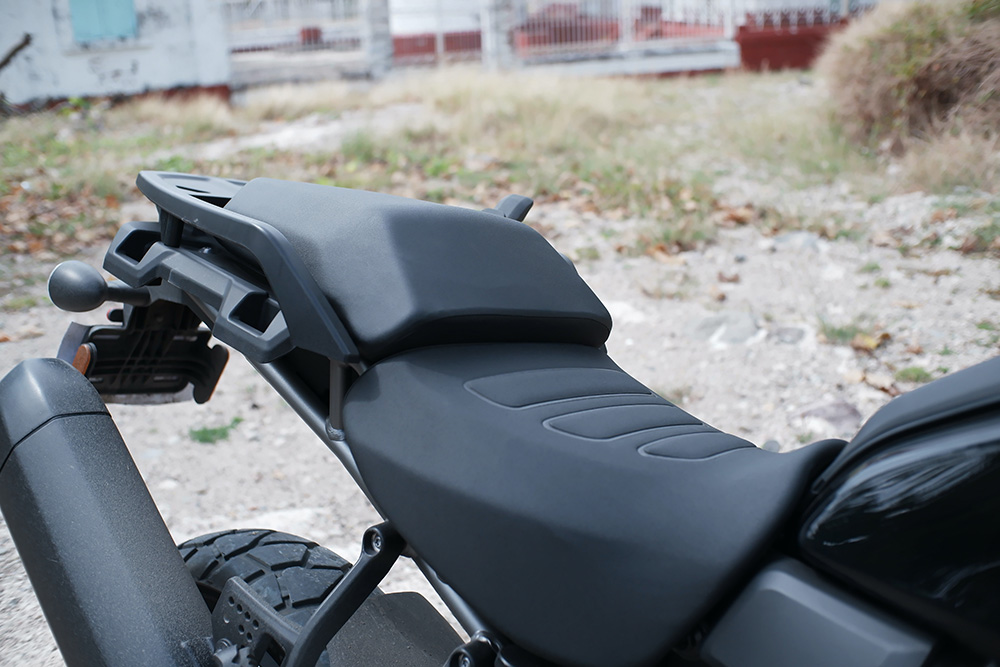 If handling is your jam, the Harley isn't bad, but the BMW R1250 GS, often quoted as the benchmark for the class, is still the easier bike to master.
On the other hand, if the allure of a big, hairy motor gets your testosterone up, the Pan America gets the prize. It's loud and it's beastly, but also surprisingly amiable thanks to modern tech like an Inertial Measuring Unit to keep things right side up.
If you've also pined for a Harley (any Harley, actually), but been put off by the bikes' painful ergonomics and clumsy suspensions, then the Pan America is the answer. The wide saddle is very comfortable, and setting up the cockpit to your liking is very easy. Navigating through the menus is easy with most of the buttons on the left switch pod. And since it's an adventure bike, this is the first Harley you'd willingly take off-road and revel in the dirt.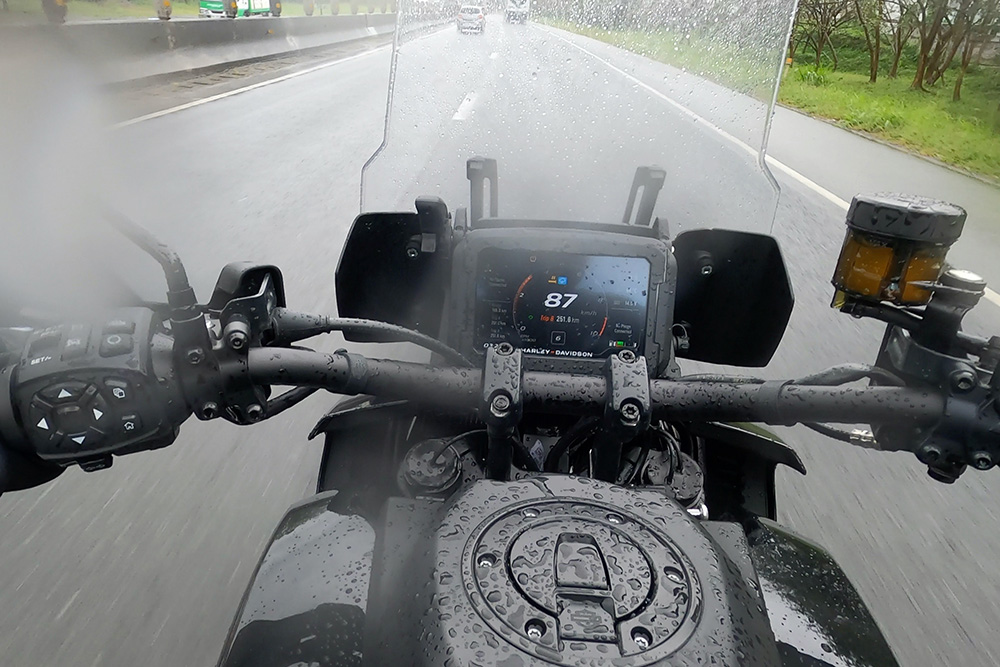 Finally, it's probably the most advanced Harley we'll be seeing in a while. The whale shark styling isn't exactly pretty, but it does look "friendly" and really helps that massive headlamp get a lot of coverage (it also has cornering lamps). The automatic ride height does wonders for easing your anxiety in low-speed situations. I still don't understand why they couldn't put a fuel-efficiency meter on the gorgeous TFT dash (you only get range), but then again, it's a Harley and we should be thankful it even has a fuel gauge. By my estimate, it gets around 13-14km/L.
It's exactly how you'd expect a traditional brand like Harley-Davidson to make an adventure bike. Excessively powerful for most of the riding you'll ever do, but also comfortable and easy to ride—minus the engine heat.
If your heart bleeds Harley-Davidson and you've always wanted a bike that you could take off the beaten track, the Pan America is waiting for you.