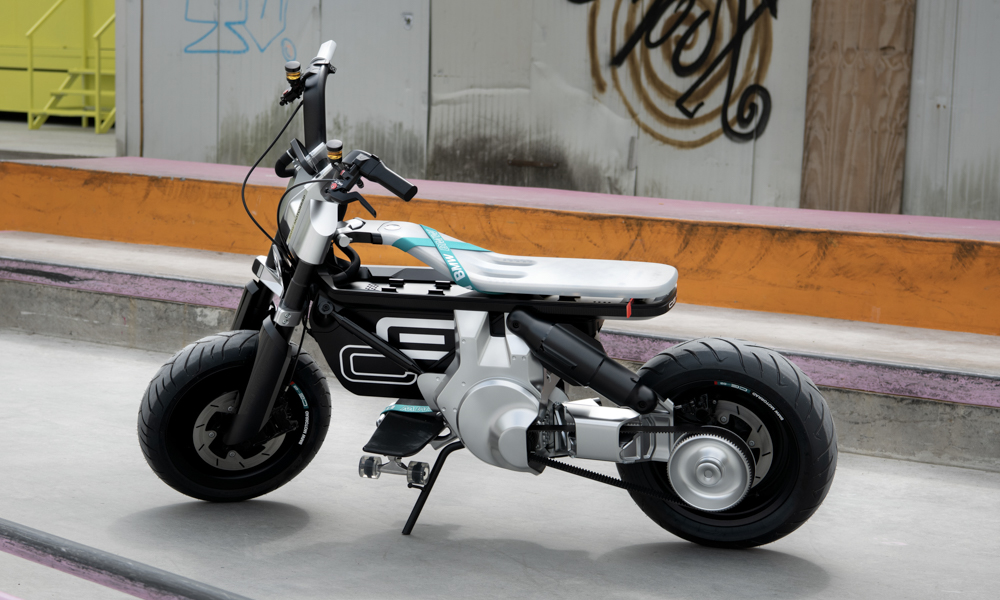 With every major automobile and motorcycle manufacturer scrambling to provide viable electric-powered vehicles by the next decade, BMW Motorrad continues to lead the charge with yet another take on the e-scooter. Last time, we featured the CE 04, a big boy's commuter bike with 130km of range and a top speed of 120km/h as its strong suits. This time, the brand wants to capture the imagination of the younger market with the Concept CE 02, an electric scooter that looks like the love child of the funky Honda Monkey and an IKEA ironing board.
A flat bench seat, disc-style wheels, mini ape bars, and a cool silver-and-black color combo give off a futuristic vibe. While BMW doesn't give any measurements, it looks to have the same footprint as the Monkey. Except, of course, this concept is electric and you needn't bother yourself with changing gears as it's a twist-and-go system. The 15hp motor is said to propel the little Beemer to 90km/h, and there's enough juice in the unspecified battery for up to 90km. The motorcycle maker doesn't provide technical information about what's "under the hood" for now, though.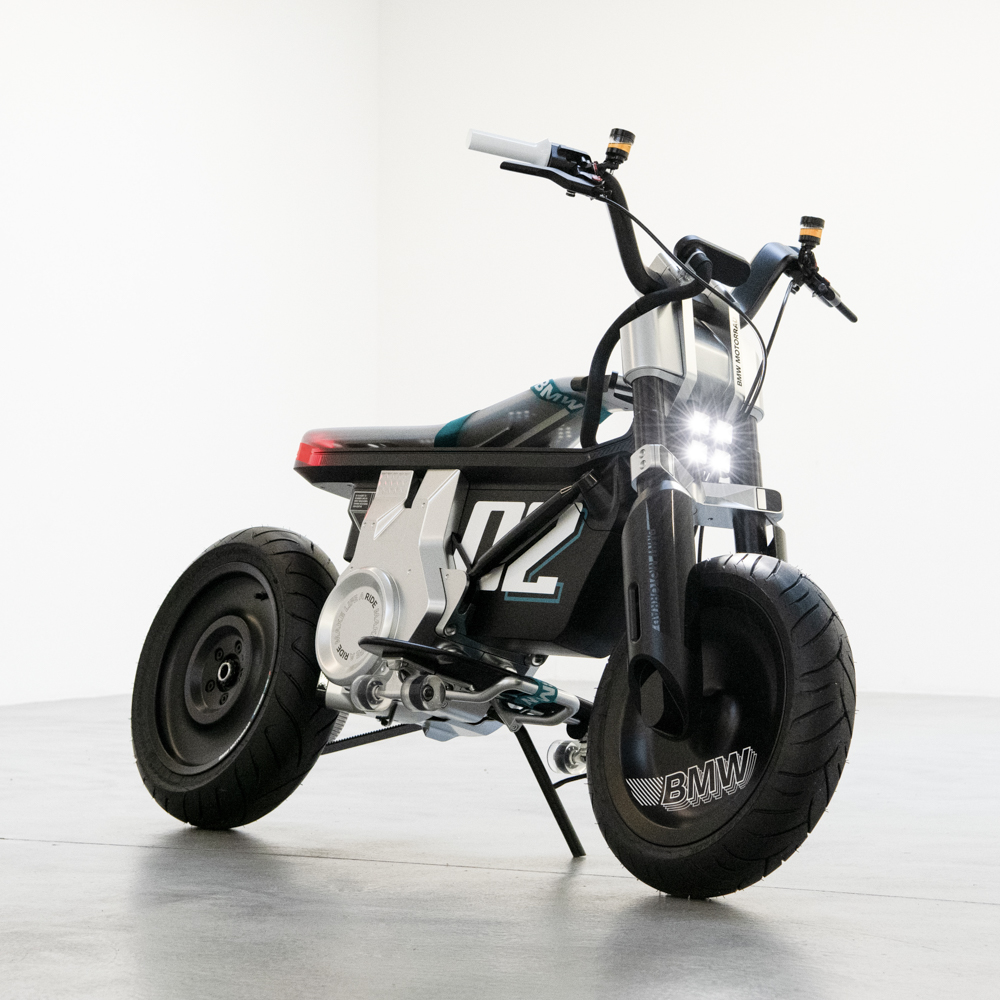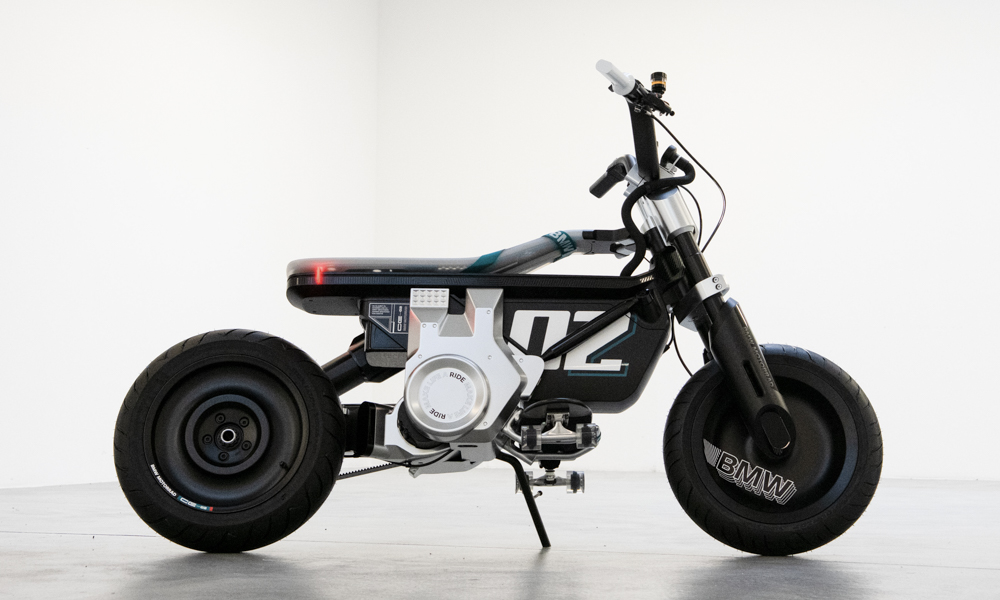 The semi-floating style of the seat allows for storage of small items between the frame and the seat, while strategically placed brackets let you lash on items like saddle bags or a hoverboard skateboard. A low 120kg curb weight and a 730mm seat height should make the Concept CE 02 easy enough to manhandle in a crowded parking lot. The low center of gravity and the healthy power output should also make it a hoot to ride.
Naturally, it relies on LED lighting, and there's a small color screen for basic information. Otherwise, what you see is what you get with the Concept CE 02. In a market that's exceedingly being crowded with cheap Chinese e-scoots, a premium German offering might just entice moneyed commuters who wouldn't be caught dead on the former.