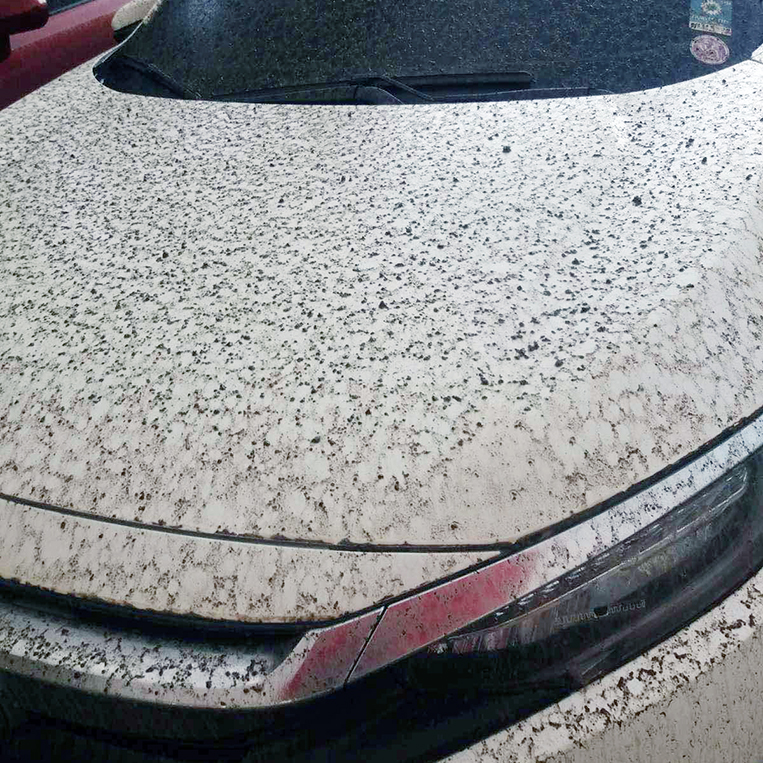 Many of us are old enough to remember Mount Pinatubo's eruption in 1991. If you were already running around then, you will remember how the air was suddenly filled with ash-like material that made it difficult to breathe. That volcanic substance was not only hard on human lungs, it was also harsh on car paint.
And now that Taal Volcano is acting up—already at Alert Level 4 ("hazardous eruption imminent"), according to the latest update of the Philippine Institute of Volcanology and Seismology as we write this—we're experiencing the same thing all over again. Thankfully, automakers have been tasking their dealerships to extend special assistance to affected customers. One of these is Toyota Motor Philippines, whose customer service department has issued an advisory about what to do with the vehicles in this situation:
1. Please wash your vehicles with pressurized water to remove ash from the vehicle's body, but please do not wipe the vehicle while spraying water to avoid scratches on the vehicle's body.
2. Please repeat if vehicle continues to be covered with ashfall.
3. If engine room is affected, please bring your vehicle to your nearest Toyota dealer for proper engine cleaning.
4. Please also protect yourself from the ashfall while cleaning your vehicle by wearing protective gear like raincoat and mask.
Please share these simple tips with friends and relatives who live in affected areas.