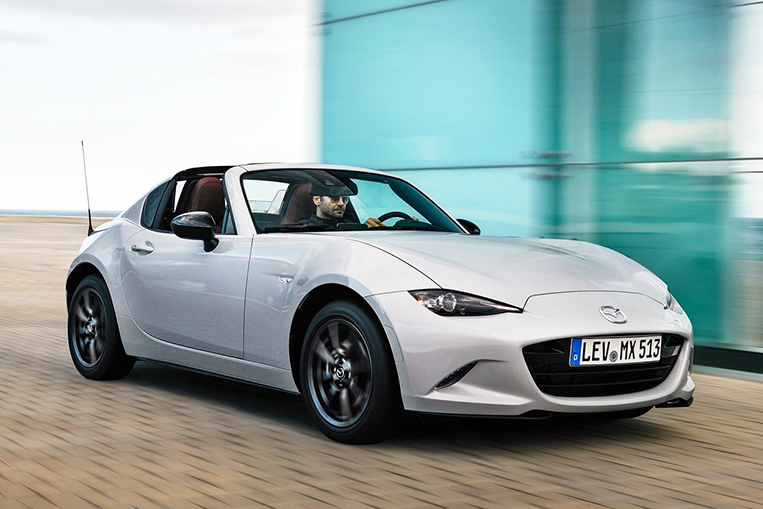 The other day, we looked at the high-end car dealerships you should visit if you won the Philippine Charity Sweepstakes Office's Ultra Lotto 6/58 Jackpot, but since we published that article, the main prize has increased again and now stands at a mind-boggling P903,290,152. Thanks to the new TRAIN law, we need to deduct a 20% tax from that, which will leave the winner with a payout of P722,632,122. Of course, to get your hands on that cash, you have to beat the astronomical odds of one in 40,475,358, but let's not let boring reality get in the way of a good dream.
The biggest lotto jackpot in Philippine history can buy you either one of these fleets:
1,623 units of the Suzuki Alto 800 STD 0.8L (at P445,000 each);
1,243 units of the Toyota Wigo 1.0 VVT-i G MT (at P581,000 each);
1,053 units of the Volkswagen Santana 1.4 MPI MT Trendline (at P686,000 each);
1,007 units of the Mitsubishi Mirage G4 GLX 1.2 CVT (at P717,000 each);
794 units of the Suzuki Jimny JLX 1.3L MT (at P910,000 each);
787 units of the Ford EcoSport 1.5L Ambiente MT (at P918,000 each);
681 units of the Mitsubishi Xpander GLS Sport 1.5G 2WD AT (at P1,060,000 each);
569 units of the Isuzu Mu-X 2.5 LS 4×2 MT (at P1,268,000 each);
482 units of the Nissan Terra 2.5L EL 4×2 6MT (at P1,499,000 each);
440 units of the Chevrolet Colorado 2.8L 4×4 High Country Storm (at P1,638,888 each);
380 units of the Ford Ranger Raptor (at P1,898,000 each);
328 units of the Mazda MX-5 RF 2.0L Skyactiv MT (at P2,200,000 each);
321 units of the Toyota Fortuner 4×4 2.8 V Diesel AT (at P2,245,000 each);
262 units of the Subaru WRX STI 2.5 MT (at P2,748,000 each);
242 units of the Honda Civic Type R (at P2,980,000 each);
164 units of the BMW X2 xDrive20d M Sport X (at P4,390,000 each);
120 units of the Mercedes-Benz GLA45 AMG (at P5,990,000 each); or
75 units of the Lexus LC500 (at P9,518,000 each).
Now, let's assume the winner doesn't fancy the massive publicity blitz that is bound to ensue, and decides to get the heck out of the Philippines and move to another country—maybe one with great cars and no speed limits, like Germany. Despite the weak peso right now, P722,632,122 still translates to €11,548,462, and that makes you rich in any country. So let's try and blow that amount of cash in style, shall we?
For starters, you will need somewhere to live, and for that, the best part of Germany is Bavaria. A million euros should buy you something nice in the town of Garmisch-Partenkirchen, a location I'd suggest for a few reasons. Firstly, it's where I grew up and I know that loads of rich people live there and are doing so without kicking up much of a fuzz, so this place is great to keep things low-key and your cash windfall a relative secret. Secondly, it's geographically perfect for petrolheads. Drive south and you're in the Austrian and Swiss Alps in no time, with Italy also not being too far away in case you want to collect your new toys straight from the factory. Drive north and you'll be hitting the A95 autobahn to Munich after a few minutes—an unrestricted high-speed playground that is a superb place for any supercar to stretch its legs.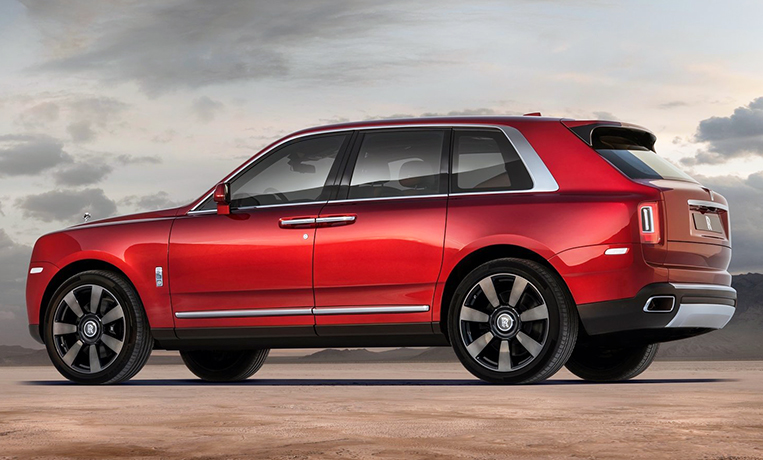 On the subject of those cars: With no crazy import taxes to be paid on luxury vehicles in Deutschland, your lottery cash will buy you a lot more bang for your buck, so let's fill the garage of your new mansion with some serious horsepower:
Mercedes-AMG S63 at €161,423 (P10,090,000);
Porsche 911 Turbo Convertible at €190,020 (P11,880,000);
Lamborghini Aventador SVJ at €349,116 (P21,830,000);
Rolls-Royce Cullinan at €315,350 (P19,720,000);
Ferrari 488 GTB at €204,211 (P12,770,000);
BMW M850i xDrive Coupe at €125,700 (P7,860,000);
Audi R8 V10 Plus Spyder at €207,500 (P12,980,000);
Nissan GT-R at €99,900 (P6,240,000); and
McLaren 600LT at €230,000 (P14,380,000).
Even after buying a house for a million euros and filling its garage with all of these exotic cars, you'd still have €8,665,242 (P542,130,000) in the bank. Invest that with just 2.5% interest and you'll get €216,631 (P13,550,000) a year to live off and spend on your cars' fuel and maintenance. Sounds like a good plan? Then all you have to do now is win the jackpot. Good luck (and remember us when you win).
NOTE: You know we're just messing with your head, right? With the kind of odds involved in these lottery games, you'd have a better chance of being the next president of the Philippines and marrying Emma Stone at the same time than actually winning a lotto jackpot.