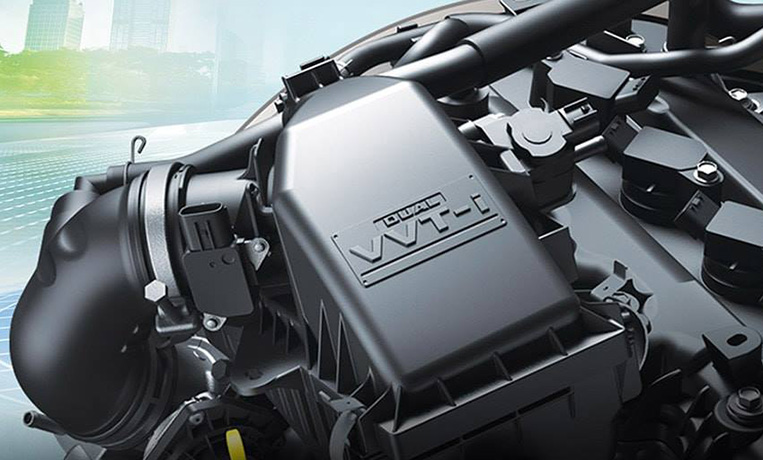 It's safe to assume that countless vehicles have been adversely affected by the ash-like material spewed by Taal Volcano recently. And since 40% of cars sold in our market are Toyotas, it's likely also safe to posit that there are more Toyota car owners needing to have their vehicles fixed than customers of other brands.
Toyota Motor Philippines to the rescue then. Yesterday, the Japanese automaker's distributor in the country announced the following on its Facebook page:
Toyota Motor Philippines, together with its dealer network, is extending special service support to customers whose vehicles were affected by the Taal Volcano ashfall.
Customers may bring their affected cars to any Toyota dealership or service center in Metro Manila or nearby Luzon dealers until February 29, 2020, to be eligible for the 20% discount on air filter, cabin air filter, car care, air care chemicals and wiper blades. A 20% discount on labor cost for the above items will also apply. Customers may contact their nearest Toyota dealership or the Toyota Customer Assistance Center (02 8819-2912) for more information.
TMP reminds motorists in the affected areas to be extra cautious when using their vehicles, and to prioritize health and safety at all times.
Thank you very much.
And then came the negative comments.
"Give 50% discount as real help and support; 20% is your usual promo."
"This is a commercial advertisement—opportunistic and heartless. Toyota would grab any opportunity to hit its sales quota."
"Is that the best you can give? What if you were the ones affected by the ashfall?"
"Business as usual."
"It's because the owners of Toyota aren't Filipinos. If they were, they would have offered 50%."
Some commenters were even demanding that the parts or the labor be provided absolutely free of charge. Guys, please stop.
Toyota is not a nonprofit organization run by monks. It is a business, whose very existence hinges on its earnings. It, like other automotive brands, is not obligated to help. As someone correctly pointed out, the company is itself a victim of the Taal Volcano eruption, its headquarters being in Santa Rosa, Laguna.
This calamity is an act of God. It's unfortunate, yes, but it doesn't give victims the right to demand assistance from anyone—especially not from business establishments. Toyota merely wants to hit its after-sales quota? Er, yes, that's usually how commerce works. But thanks to the firm for offering to shave off some of its revenue. Too paltry in your estimation? It's still better than nothing.
Let us end this with this joke: